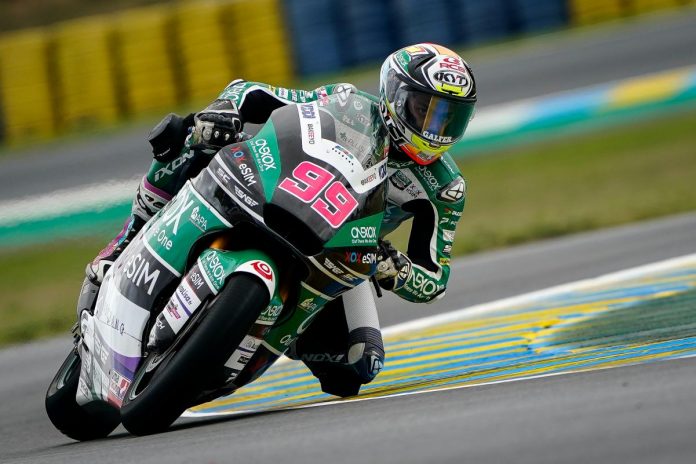 After the announcement of the Pertamina Mandalika SAG Team for the 2021 Moto2 championship season, all of us were wondering if Kasma Daniel will maintain his spot in the squad. While we initially thought this partnership will continue for at least another two years as agreed between the 20-year-old and the Spanish-based SAG Racing Team, it seems that they've changed their minds.
Kasma Daniel himself cleared the air with a Facebook post following the announcement of the Pertamina Mandalika SAG Team sealed the deal with Bo Bendsneyder. His post is as follows.
Although I have a contract with SAG Team to Race in Moto2 World Championship till end of 2022 season, both SAG and myself have agreed to part ways and not to continue.
It has been a very tough rookie season for me and SAG has always been there to support and help me throughout the year. I am grateful for the experience and guidance that SAG gave me. I wish SAG the very best for the future. Thank you to TKKR Racing Team as well for giving me this opportunity in 2020.
At this moment, my management team are sourcing out what are the possibilities for me in 2021.
They are having active discussion with various teams (CEV and ARRC). At the same time, we are in talks with MAM to provide financial assistance for me to continue pursue my career as professional motorcycle rider.
With that being said, it seems that Kasma Daniel won't continue his racing efforts with the Onexox TKKR Racing Team, the team that brought him into the Moto2 world championship this past season. We're not sure if this has something to do with the involvement of MAM and the whole fiasco with the TKKR squad, but we sure hope to see Kasma continue his career in motorsports, wherever that may be.
Written by: Sep Irran