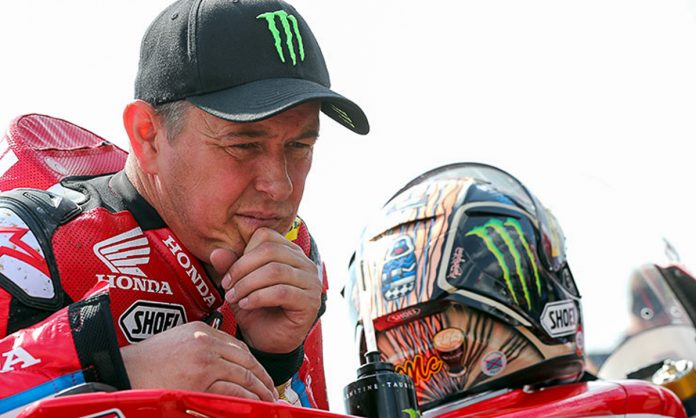 John McGuinness reportedly will make a surprise return to the factory Honda team for the 2022 Isle of Man TT.
The British rider currently is the second most successful rider at the iconic race with over 23 victories, just three shy of Joey Dunlop 26 wins.
McGuinness enjoyed most of his success with Honda stretching back to 2006 before it ended with an accident in 2018 where he broke his leg, four vertebrae and three ribs at the North West 200.
The 49-year-old rider return to action in high profile deals with cash-strapped Norton in 2018 before making a switch to Kawasaki in 2020.
However, his career with Team Green did not begin as that year's Isle of Man TT got cancelled due to Covid-19.
With the 2021 edition also axed, free agent McGuinness was close to retiring however according to Northern Ireland's 'The Newsletter' report, 2022 will see him back on a factory Honda CBR1000RR-R Fireblade.
This means that he will get his 100th start at next year TT.
"It's been weird, coming up to my 100th start, so I'm feeling a little bit of pressure, but I shouldn't really feel any pressure because it's just going to be another race.
"I've nothing left to prove anymore and I just still love coming across, I still love riding the place and I still enjoy everything about it.
"I miss the people, I miss the bikes, the atmosphere – there's only one place like it and the Isle of Man is so unique, and I've loved every minute of it," he said.