Johann Zarco said he was exhausted from fighting his bike in the Argentina MotoGP.

He couldn't ride the KTM RC16 the way he wanted to.

He finished 15th and Hafizh Syahrin in 16th in the race.
While we published Hafizh Syahrin's struggle with the KTM RC16 MotoGP bike, we wondered what his ex-Yamaha Tech 3 teammate Johann Zarco went through.
The two-time Moto2 champion finished 15th in Qatar and obtained the same result in Argentina. Even then, his final placing at Argentina was after Morbidelli took himself and Vinalez out of the race. By the end, Hafizh Syahrin was able to latch on Zarco's back wheel and finished one spot behind.
On the other hand, long-time KTM MotoGP rider Pol Espargaro and new Red Bull KTM Tech 3 signing Miguel Oliveira took off to fight it out for 10th and 11th.
Zarco had been quite prior to this, but he recently shared his thoughts in an interview with Motorsports.com.
First, he was held up by Jorge Lorenzo who mistakenly his the pitlane speed limiter on the Repsol Honda. Zarco was in 21st place into Turn One. But his race also deteriorated as it went on.
"I almost struggle all the way, from the start. With Lorenzo I don't know what happened and I had to brake a lot behind him, I was second to last," he recalled.
"Beginning of the race, the first eight laps I was feeling quite good but not able to overtake my opponents because I cannot control well the bike at the moment."
"Then more and more I was going in the race it was coming harder and harder to ride the bike. I spent a lot of energy."
"Difficult to leave this kind of races when everything I would like to do, I can't. This makes me fight with the bike, and then I am exhausted."
At that point, the bike started to slide, difficult to brake and turn into corners. Zarco rides the traditional long-arc style, in other words, early braking to carry more mid-corner speed and smooth transitions. Hafizh Syahrin rides in this method, as well.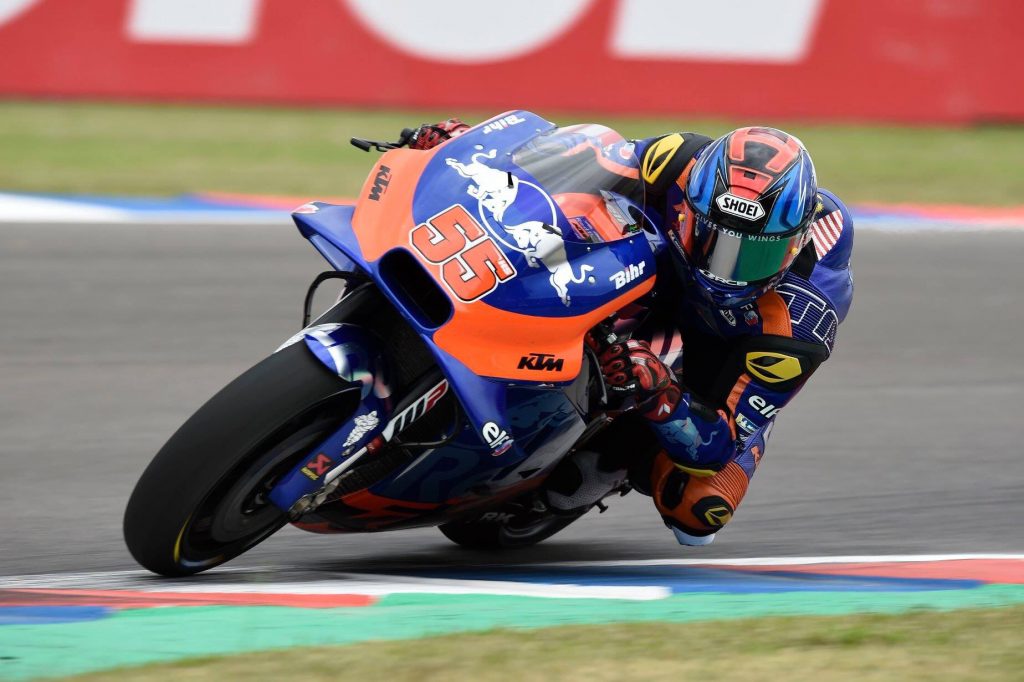 Is this the key to why both these ex-Yamaha riders are suffering?
However, he is adamant in keeping his riding style, as he believes that it allows KTM to improve. Staying on one style means you don't have too many variables to work with, making it easier to concentrate on which areas that need improving.
The Austrian factory would surely (and sorely) be missing inputs from test riders Dani Pedrosa and Mika Kalio by now. Both are unfortunately recuperating from their injuries.