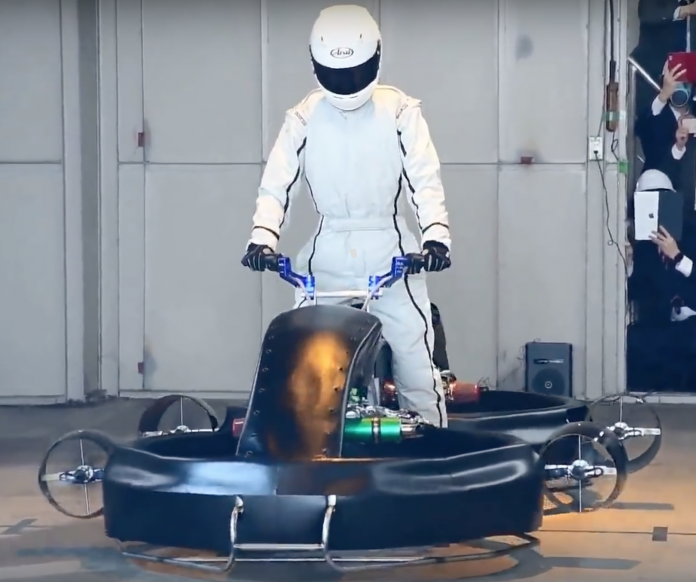 Japanese company A.L.I. Technologies plans to sell their flying bikes by 2022.

The vehicle is developed to travel in developing countries with poor roads.

The company is pushing to sell a limited edition model by late next year.
Boy, aren't flying cars and motorcycles the hot topic these days. But let's put aside the embarrassing D.I.Y.-like flying car prototype that was revealed a number of a days ago and talk about flying bikes.
A Tokyo-based company named A.L.I. Technologies Inc. is aiming to sell a mass-market flying motorcycle by 2022.
The company is currently involved in drones, but is stepping up their game to develop a hover bike in developing countries in Africa, the Middle East and Asia with poor roads. Most companies are developing flying cars but only a handful are working on flying motorcycles.
"We'll create a flying bike first, in order to get flying cars widely used in society eventually," said Chief Executive Officer Shuhei Komatsu.
"Our hover bike is an ensemble of drone technologies," he added. He also expressed his confidence that his company can popularize flying motorcycles.
A.L.I. targets the bike to hover dozens of centimetres off the ground by using propellers. Sensors will tell the machine to maintain its altitude over uneven ground and obstacles.
The company is already on its way to pushing out the first limited edition model late next year. Bookings will be open from May 2019.