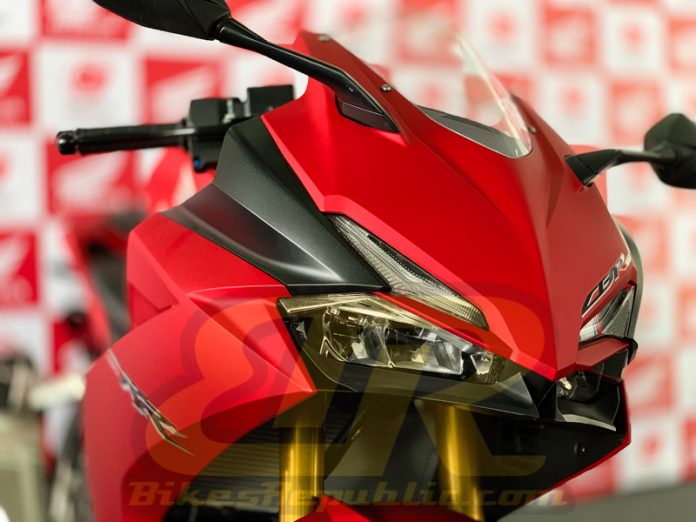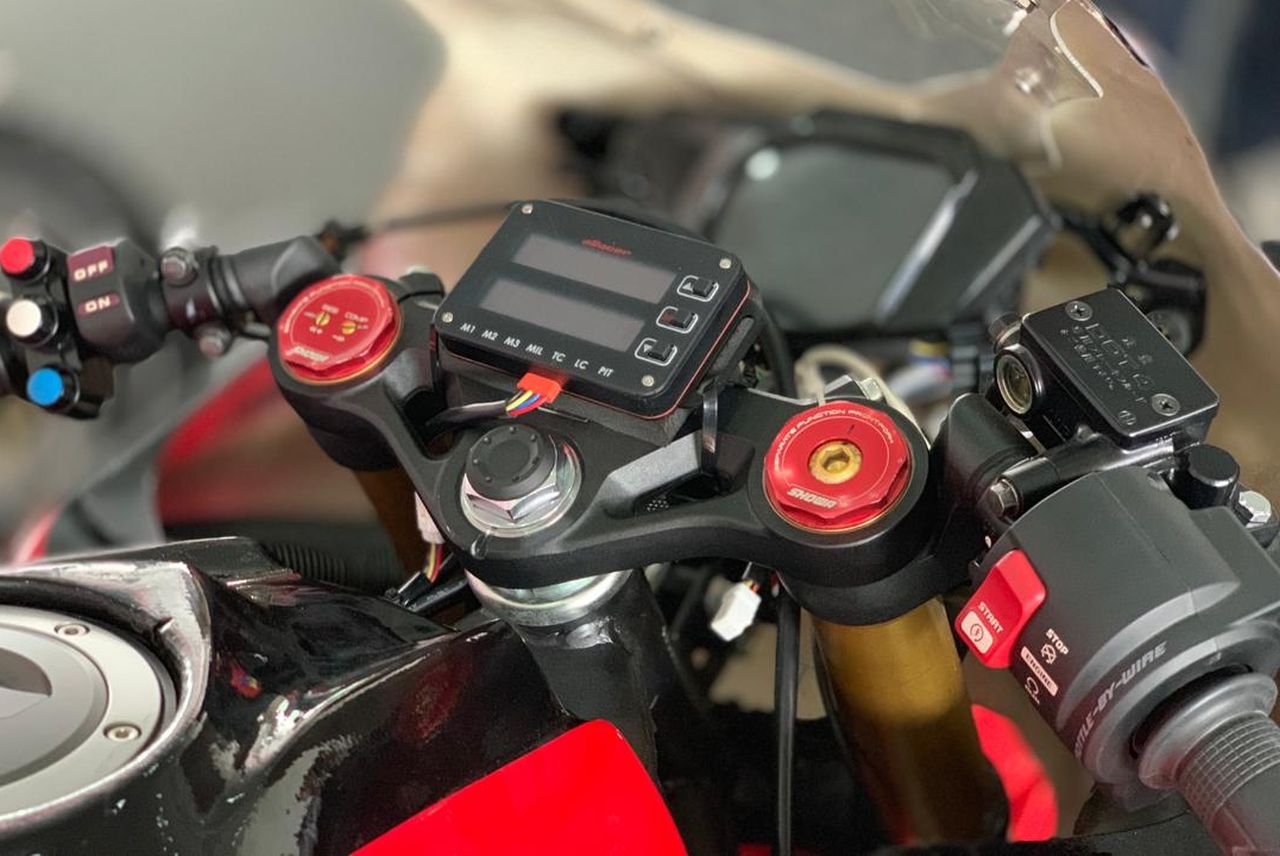 Many enthusiasts have been crying out for the Honda CBR250RR.

We had the opportunity to see one during an event yesterday.

The bike is chockful of high-end parts.
Many Honda fans and enthusiasts have been crying out, "Where's the Honda CBR250RR?" However, it's available only in Japan, Indonesia and Thailand.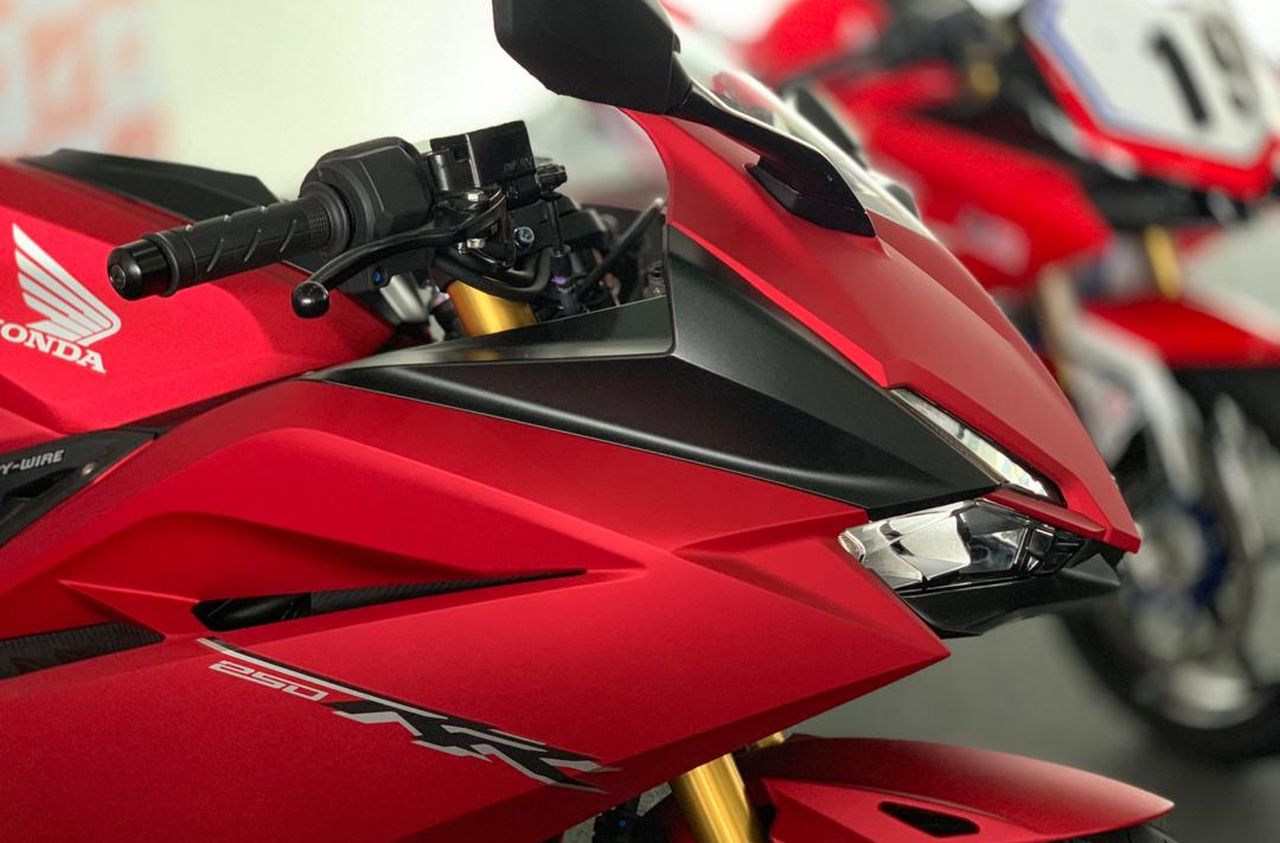 Truth be told, we've only seen the bike in pictures thus far. But even then, we could deduce that the bike is full of great features for a 250cc sportbike, besides looking great, of course.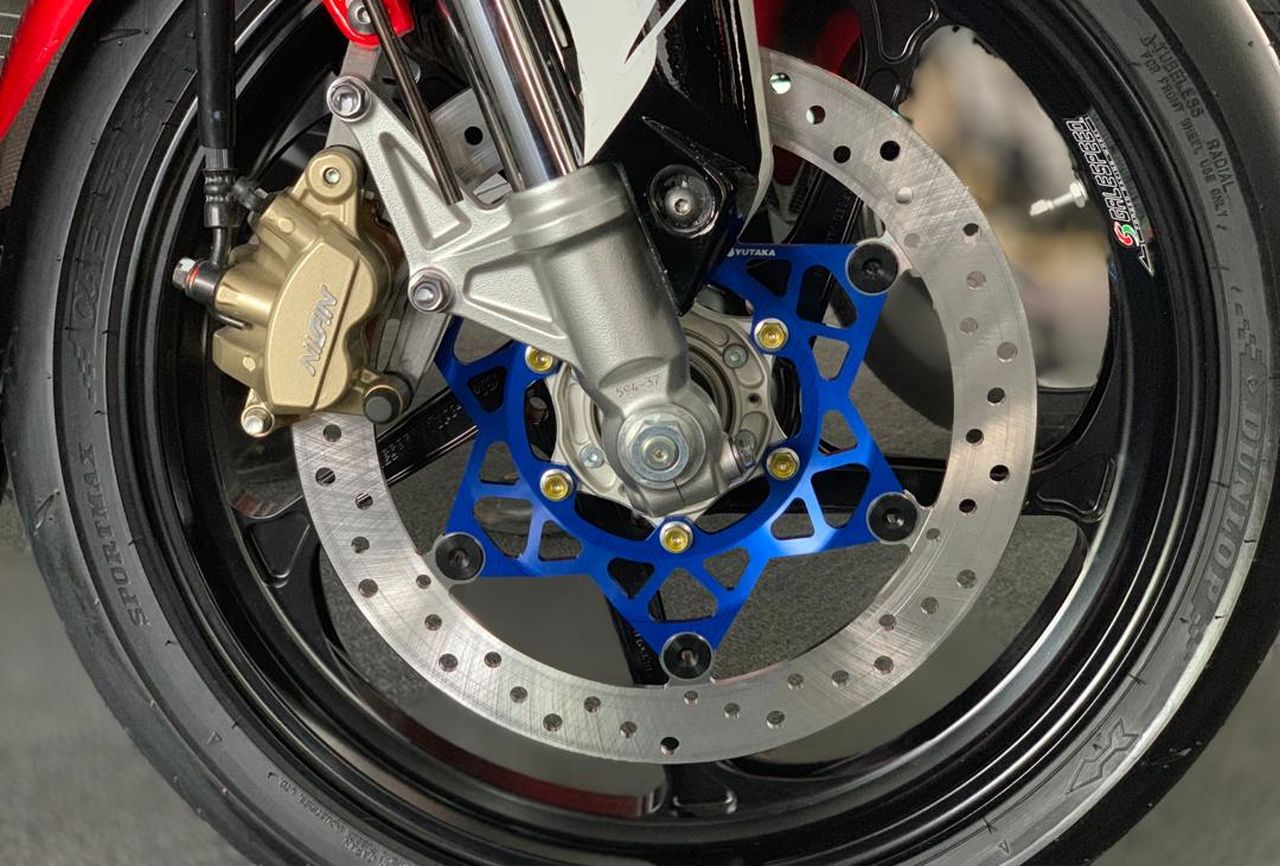 But thanks to Boon Siew Honda, we were able to get up close to one during the Idemitsu Boon Siew Honda Racing AP250 team rollout yesterday.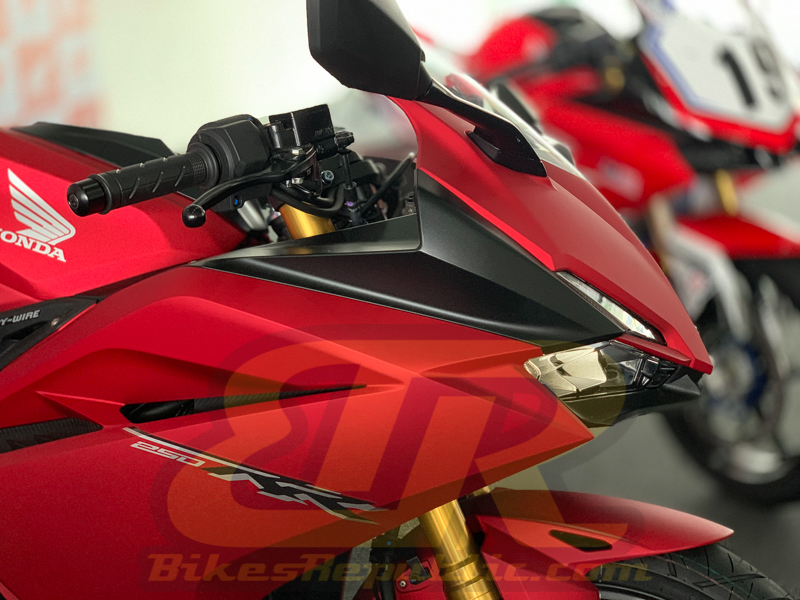 The CBR250RR definitely looks like the most advanced and high-quality 250cc sportbike out there, typical of Honda.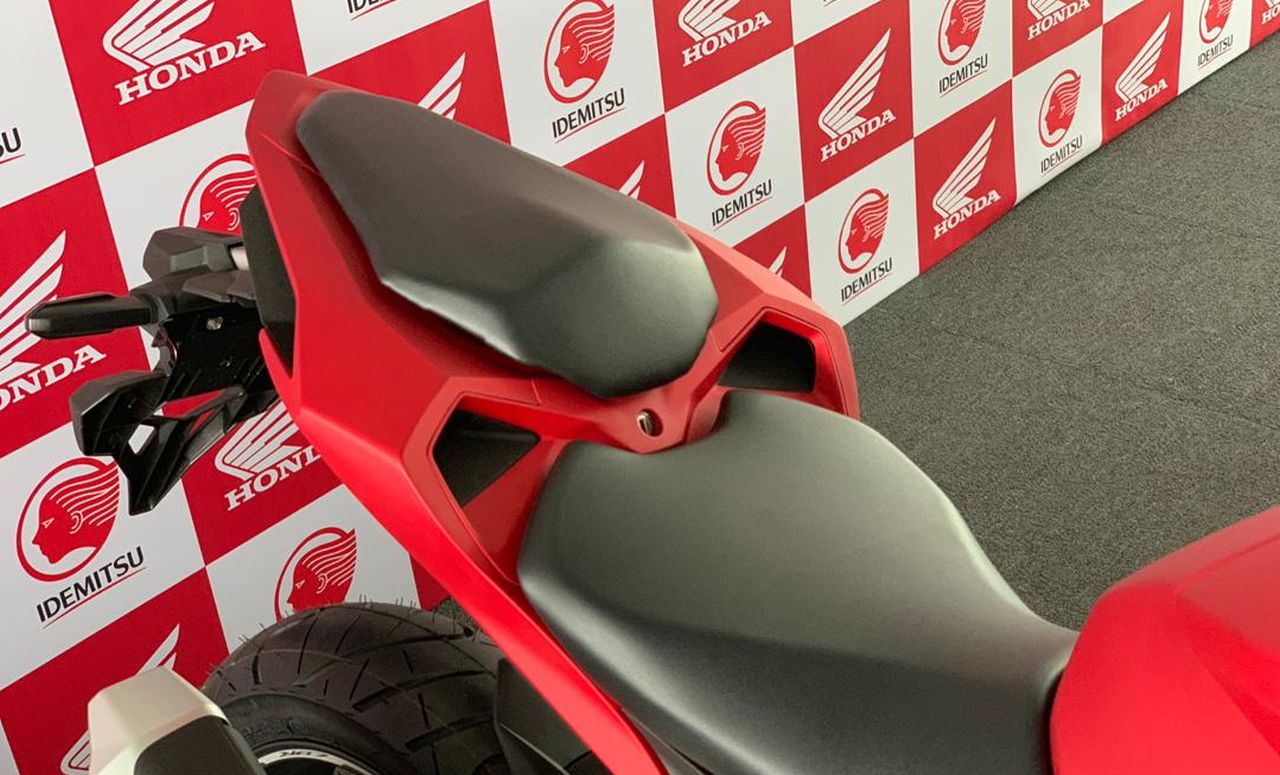 Check out the Showa upside-down forks; Nissin four-piston front caliper; ABS; those distinctive LED headlamps. That bodywork wouldn't be out of place on a 1000cc sportbike, either.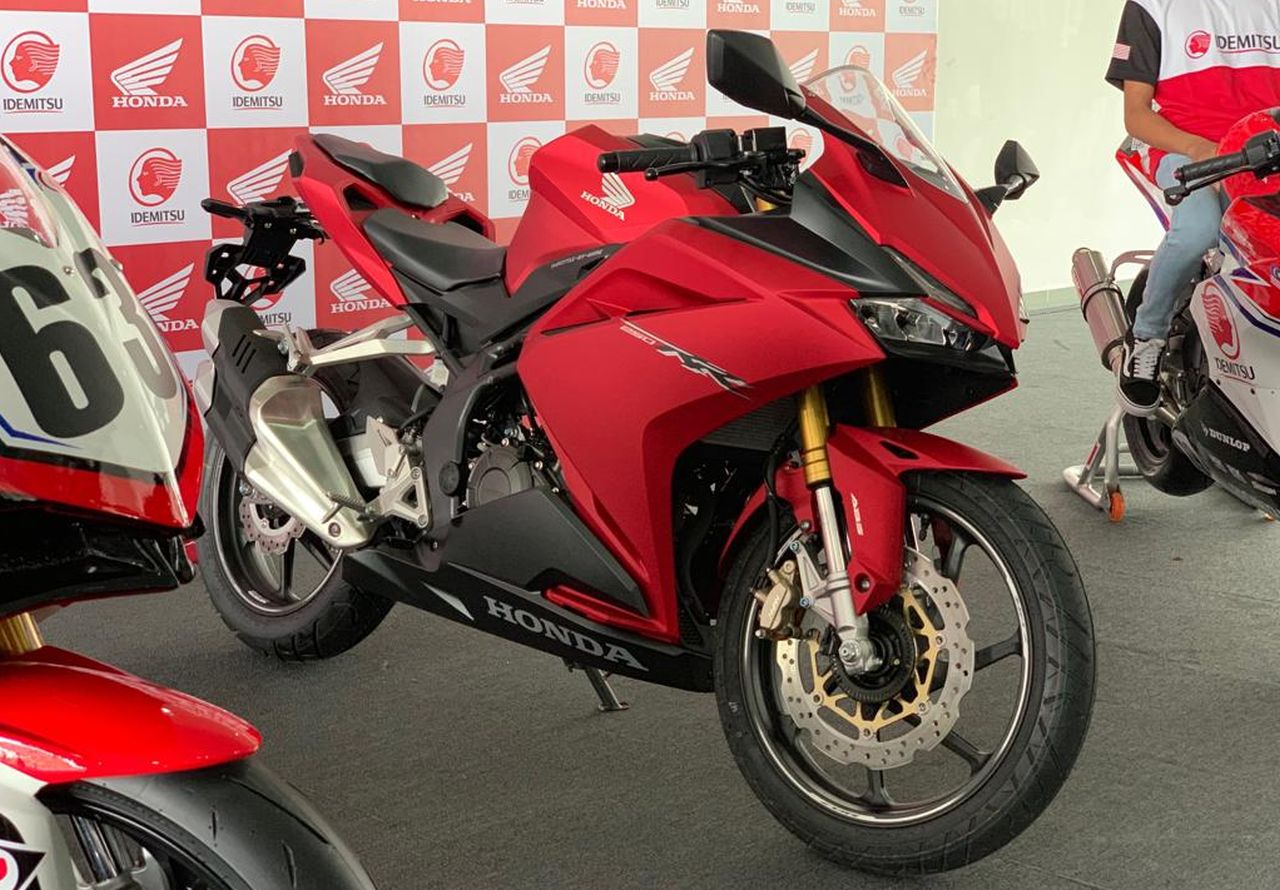 Moving backwards, look at the quality of the front and rear footpeg brackets. Or that heatshield on the dual exhaust silencers. The seat unit looks like it came from the CBR1000RR Fireblade.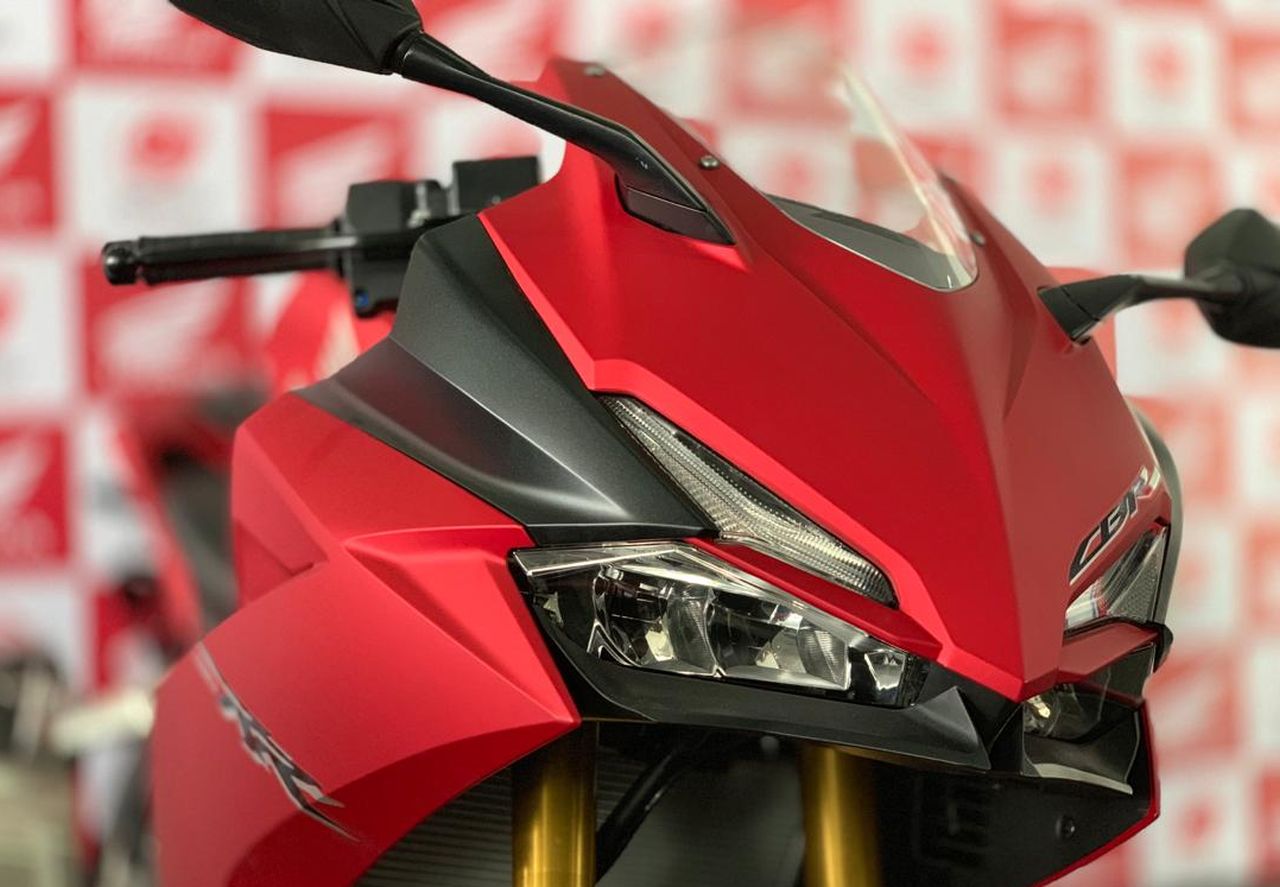 But take an even closer look and you'll see that the aluminium alloy swingarm is cast in one piece, rather than welded together from different pieces of metal.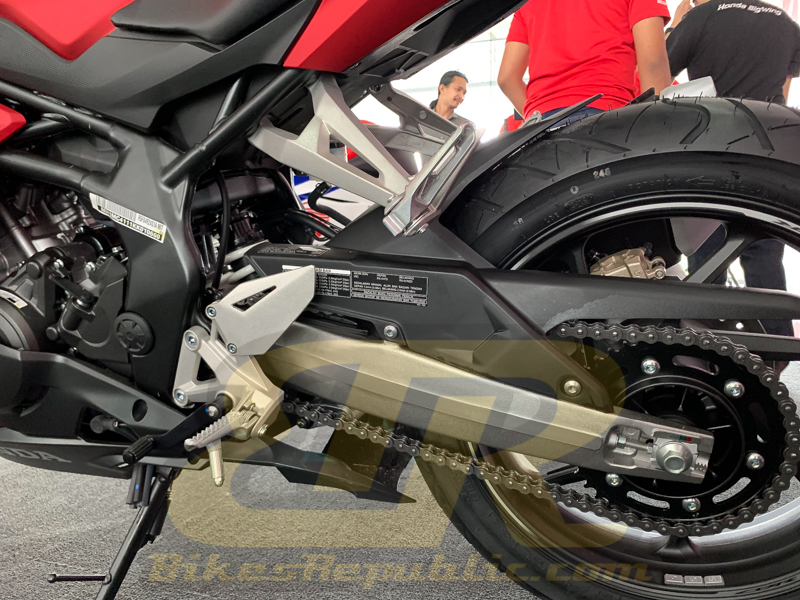 However, a Boon Siew Honda representative pointed our attention toward the various stickers in Bahasa Indonesia. This meant that the bike is for the Indonesian market. Besides that, the front signal lamps are integrated into the top part of the front fairing. This arrangement will not pass JPJ homologation unless Honda attach signals on the sides of the fairings or into the mirror nacelles.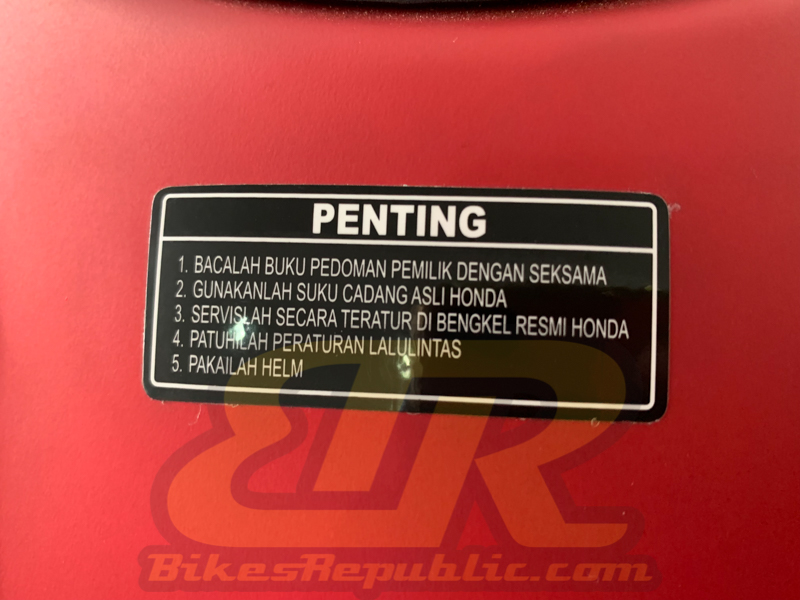 Seeing its quality opened our eyes to the large expense it takes to build the bike. It's said that the CBR250RR would cost in the regions of RM34,000 to RM38,000 should it be sold here.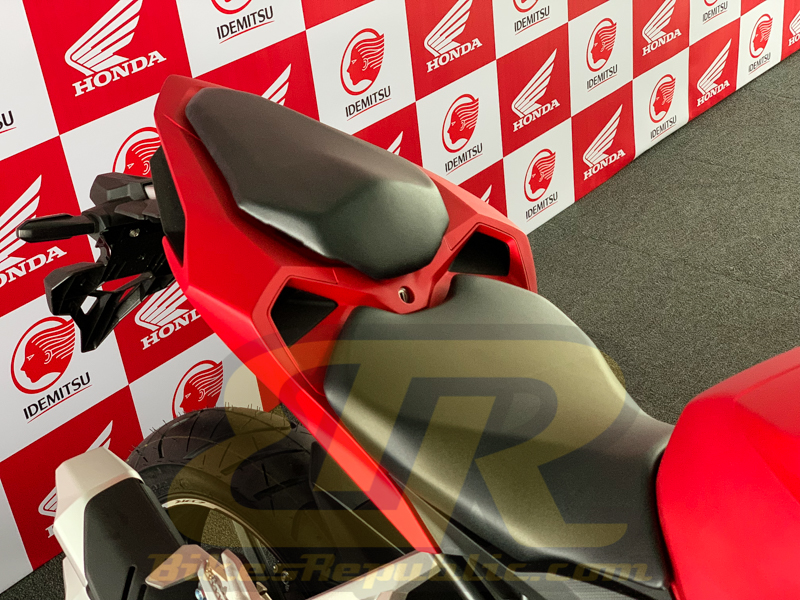 Unfortunately, that's why the bike will not enter our market where there's an overriding sentiment of price vs. capacity. Buyers will be tempted to get a 600/650cc machine for that price.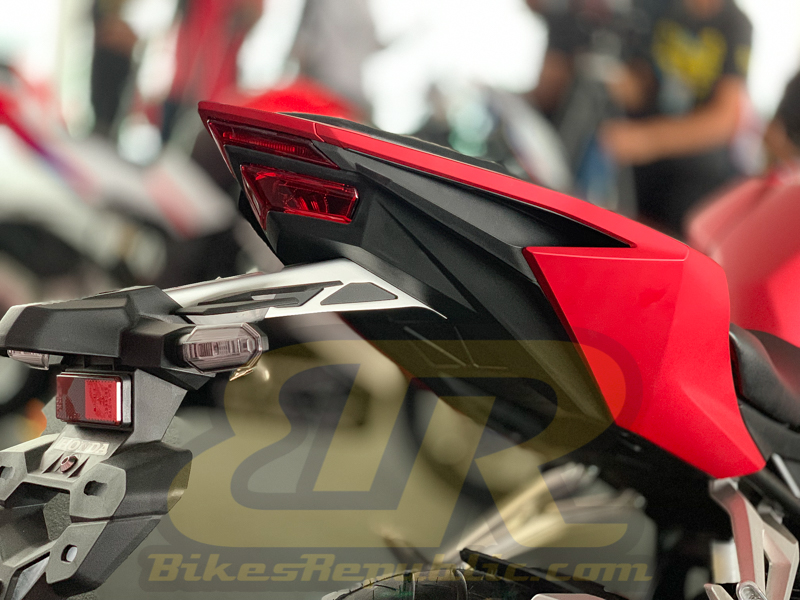 But that doesn't mean we've stopped hoping (and pestering) for it to enter the Malaysian market. At a competitive price, of course.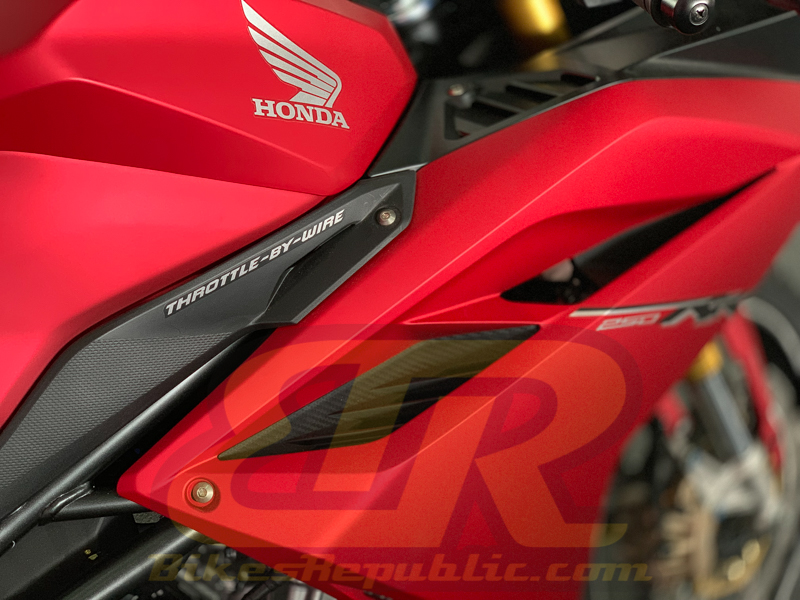 PHOTO GALLERY