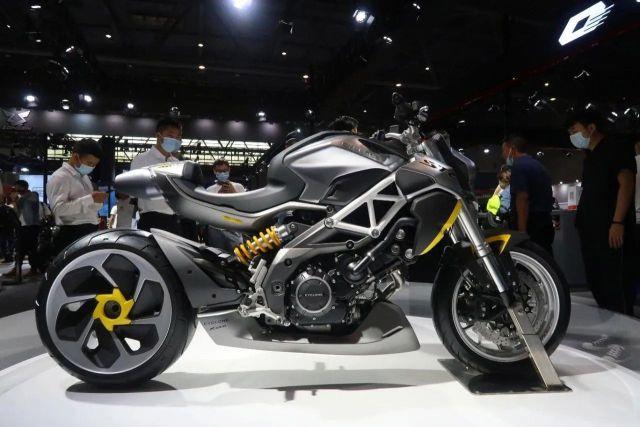 Famed Italian brand Gilera might return through Piaggio Group's partnership with Chinese giant Zongshen.
Famed Italian brand Gilera set for comeback soon.

Revival is fuelled by partnership between parent firm Piaggio and China's Zongshen.

Reboot sees new Aprilia Shiver/Dorsoduro-based 900cc V-Twin streetfighter.
The Gilera brand name set for possible revival and comeback soon. Anyone who spent their teen or early adult years through the mid- and late-1990s – this writer included – might remember a certain Italian motorcycle marque by the name of Gilera.
As with most Italian brands from said era and earlier, the story behind its business didn't fare to well and it's safe to safe that it's almost forgotten today. Well, given recent reports, it seems Gilera's parent Piaggio are poised to revive it thanks to its recent partnership with Chinese giant Zongshen.
As you may already know, China is slowly emerging as a global force in the two-wheeled (powersport) vehicles market. We need not look further past Zongshen's rivals, Geely-owned Qiangjiang Group, as a yardstick – the firm also owns and successfully revived another Italian brand called Benelli.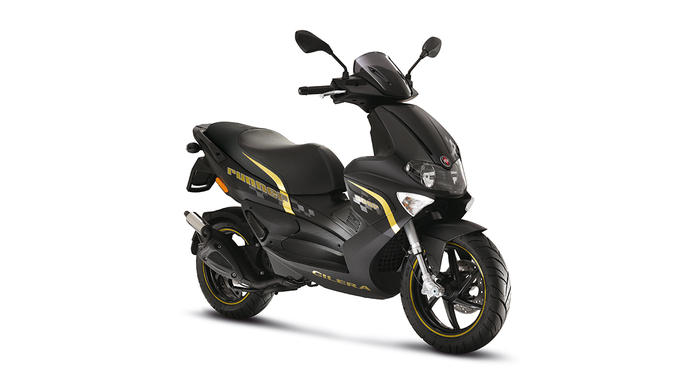 With that, it comes to no surprise for us to learn of Piaggio Group's supposed intent to use its latest Chinese connection and revive the once glorious brand renowned once renowned as the purveyors of sporty scooters – most legendary of which being its Runner two- and four-stroke sports scooters line.
However, sources report that this revival will not include the return of Gilera's legendary Runner scooters just yet – Piaggio Group already has the Piaggio, Vespa and Aprilia brands for this product segment.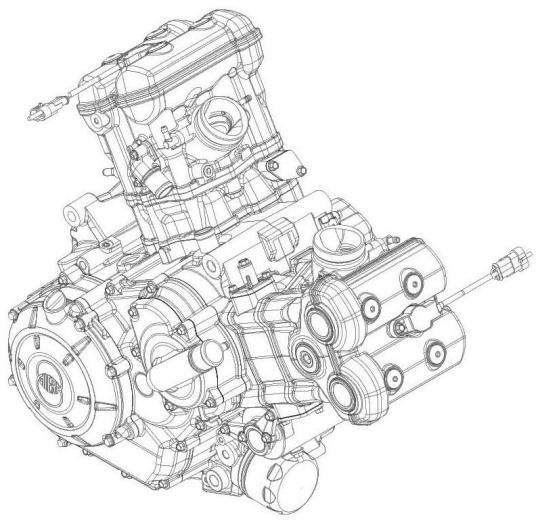 Instead, Gilera's reported return will start off with a  streetfighter powered by a new 900cc V-Twin (pictured above) jointly developed by Piaggio and Zongshen.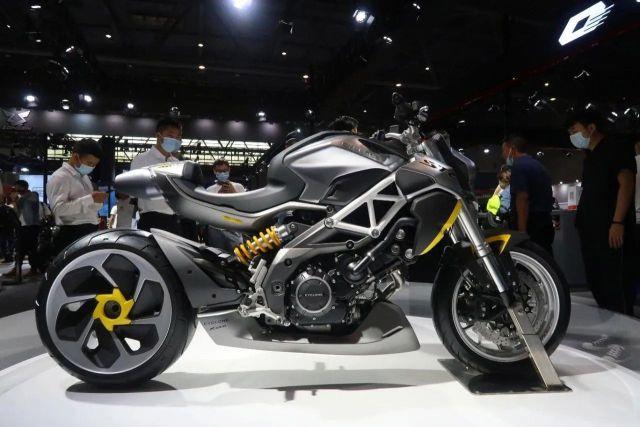 Reports do suggest that the formula for this new streetfighter is loosely based off the Aprilia Shiver/Dorsoduro platform. Furthermore, the Gilera name also appeared with Zongshen-Piaggio during the 2021 China International Motorcycle Trade Exhibition where the Chinese giant proudly put the Cyclone RA9 on display (pictured above).
The Piaggio-Zongshen partnership itself is a rather interesting on its own too given its similarities to the KTM and CFMoto partnership – yet another promising Euro-Chinese link up in the two-wheeled space.
Both deals allow their respective Chinese partners to benefits from the historical experience and technology of said European marques, as well as the opportunity in capitalising on its own access to low-cost labour resources, as well as bolstering their efforts in China's expanding motorcycle market – a market that's rapidly maturing with ever-increasing demands for bigger capacity bikes.
Also, these reports do not confirm if Gilera's revival will be global effort – it might be a China market-specific effort by Zongshen. Nevertheless, given the strong global appeal of Zongshen's aforementioned Cyclone RA9 concept, the chance of Gilera being relauced globally level is still there.
Simply put, the Piaggio-Zongshen alliance, as well as the fruits it will potentially bear, is something many in our field will be closely monitoring in the coming months…