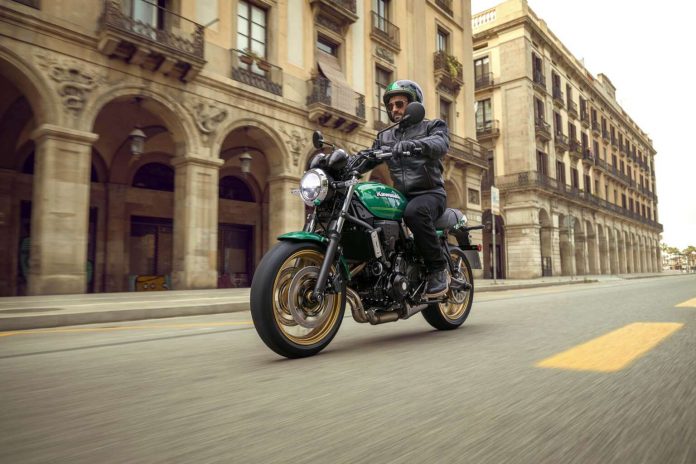 Rumours suggest a retro styled Z400 RS twin of the ZX-4R could be in the works, packing a manic 400cc four-cylinder too.
Rumours indicate upcoming Kawasaki ZX-4R 400cc four-banger will get a Z400 RS retro twin.

Upcoming ZX-25R is being developed following popularity of manic ZX-25R quarter-litre four.

Rumours suggest existing Z650 RS model could stand as the basis for the rumoured Z400 RS.

Are we seeing the return of high-revving, small-cc four-cylinders once more?
When Kawasaki introduced the Ninja ZX-25R just two years ago, fans of old school, small-displacement four-bangers went wild with excitement. Yep, the Ninja ZX-25R proved that there is still a market for such machines, prompting Team Green to get to work on developing a larger Ninja ZX-4R version to slot above.
Now, rumours suggest that the ZX-4R will also get a retro styled Z400 RS twin. Indeed, the Ninja ZX-4R, which reportedly will harness a larger 400cc iteration of the ZX-25R's 249cc in-line four screamer good, is set to debut sometime later this year as a 2023 model year offering, packing at least 75HP.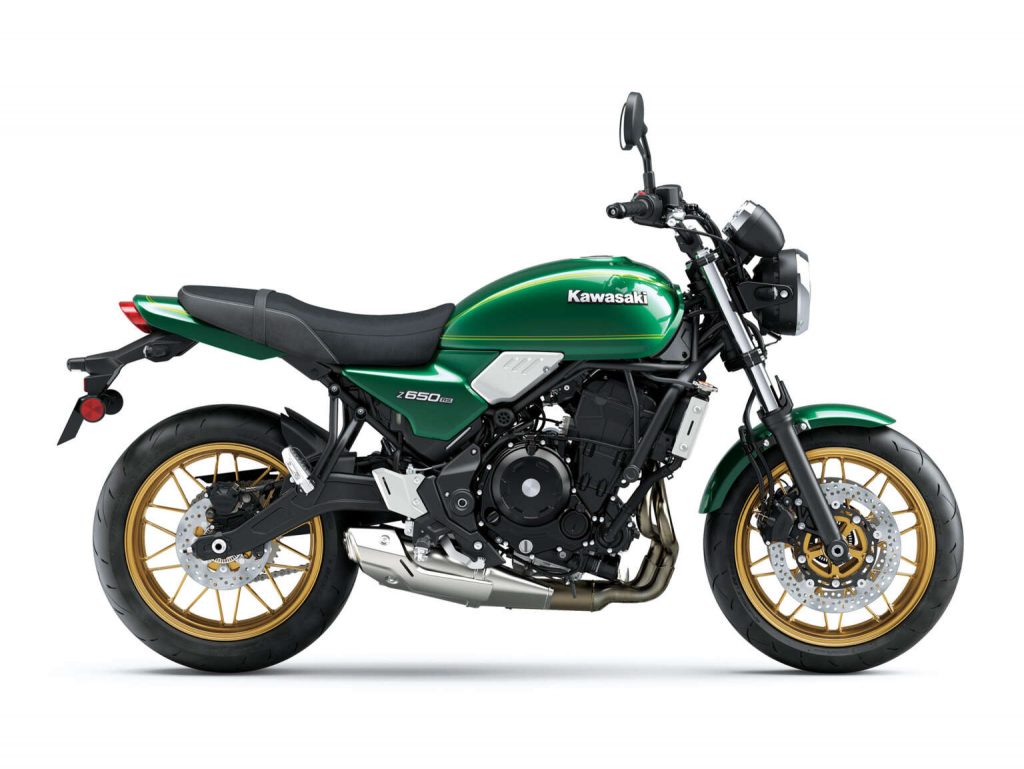 A retro-skinned twin of the latter seems possible considering that Kawasaki already have a platform to base it upon – the Z650 RS pictured. Some changes are warranted to house the smaller motor, but the tubular chassis and neo-retro aesthetics could remain for a Z400 RS developed in this way.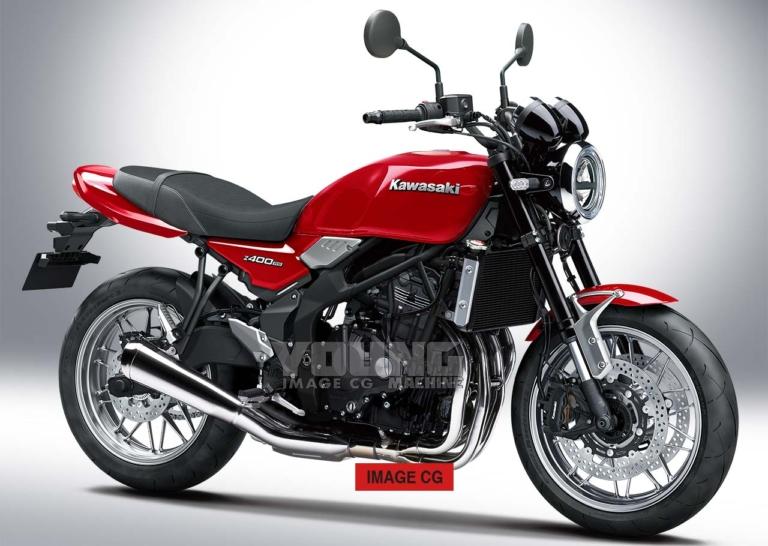 Clearly, this is what Japanese website Young Machine expects, prompting it to publish this rather tasty render. Notably, this render of theirs point to a neo-retro look, in line with other recent releases like the Honda Hawk 11 and Yamaha XSR125 Legacy.
Like the ZX-4R, we can expect the Z400 RS presented as a 2023 model, but there is the likelihood that it would not come to Europe due to stringent Euro 5 emissions standards.