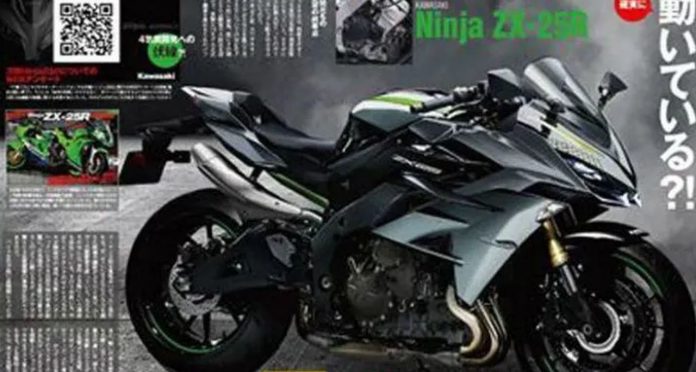 A Kawasaki Ninja ZX25R prototype was spotted testing in Indonesia.

It was reported to feature a 250cc inline-Four engine.

It may be officially unveiled at the Tokyo Motor Show in October.
There's a tasty rumour that a Kawasaki Ninja ZX25R with an inline-Four engine is being developed.
A prototype was recently spotted undergoing testing at a facility in Indonesia. The report also stated that it was equipped with a racing exhaust system.
Remember the Kawasaki Ninja ZXR250 which appeared in 1997? It had a screaming inline-Four engine with an astronomical 18,000 RPM redline. But most of all, it looked a lot like a ZXR400, or better yet, the ZXR750 (better known as the ZX-7) superbike racer. It even had those iconic "washing machine drain pipe" air intakes. Oh, those were the days (wiping off a tear).
So, a 250cc inline-Four should spark the interest of many enthusiasts. It not only covers those who reminisce the old machine but also new fans who favour the sound of an inline-Four over parallel-Twins that currently flood the market.
However, we wonder how a current 250cc inline-Four will fare against a parallel-Twin of the same capacity. Sure, an inline-Four sounds better while producing more horsepower but Twins are better at producing low- and midrange power. For comparison, the current Ninja 250 produces 38.2 hp, making it the most powerful 250cc production four-stroke.
Anyway, the new bike should be equipped with LED lighting, assist and slipper clutch, in addition to up-to-date chassis and electronics.
The Kawasaki Ninja ZX25R could be unveiled at the Tokyo Motor Show in October.
Source: Zigwheels