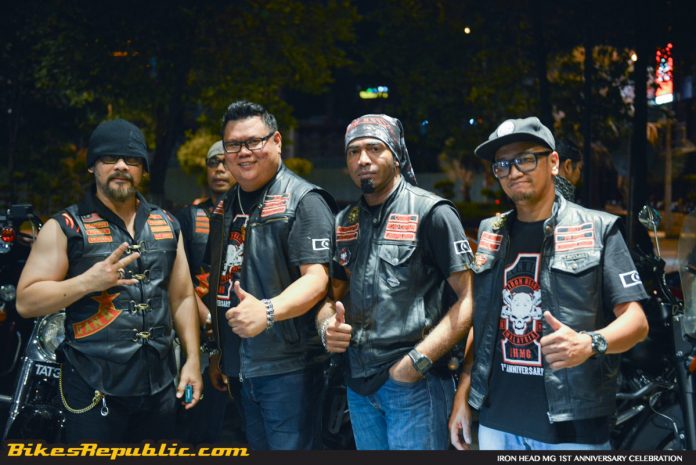 Iron Head Motorcycle Group is a chapter based in Chukai, Kemaman, Terengganu

They also operate a workshop called Iron Head Garage in the same town

They are very active in the motorcycle scene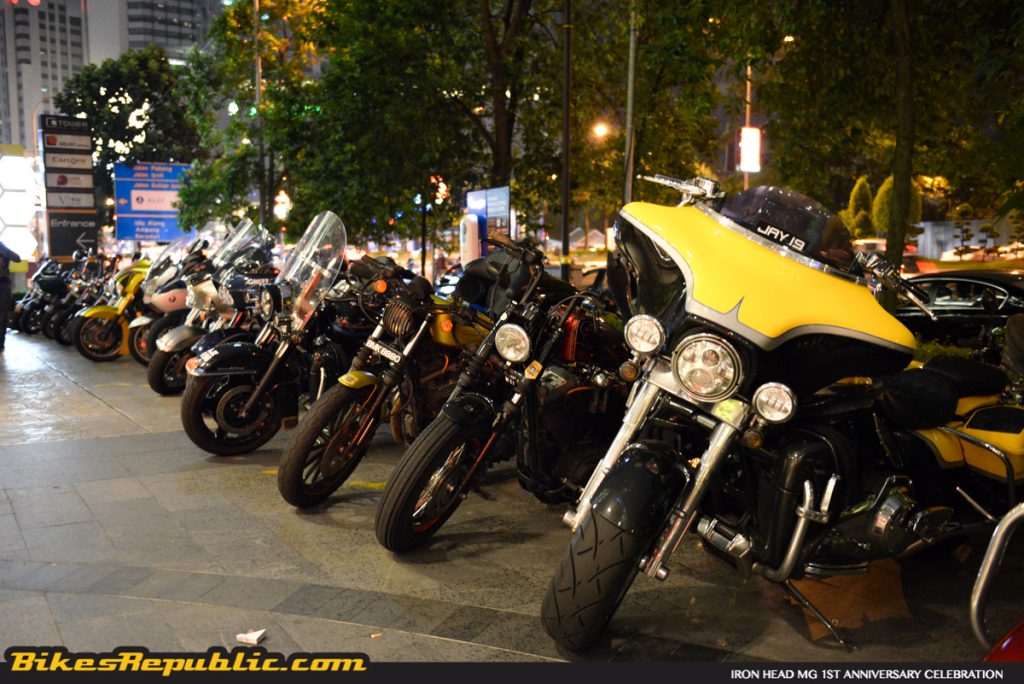 Motorcycling opens the doors to hanging out with your like-minded buddies, among other things and the tribe instinct soon takes hold to create your own clique. As more ideas flow forth, the clique soon becomes a club.
Iron Head Motorcycle Group (IHMG) has just celebrated their first anniversary in a huge party last night (15th September 2017), at G Hotel, Jalan Tun Razak.
IHMG had sent out invitations to other Motorcycle Groups (MG), Motorcycle Clubs (MC) and Harley-Davidson owners chapters, hence hundreds showed up for the party. They included long-standing chapters such as Violent Storm, Exile, and many more. The chapters then exchanged plaques with IHMG as a token of friendship and mutual support.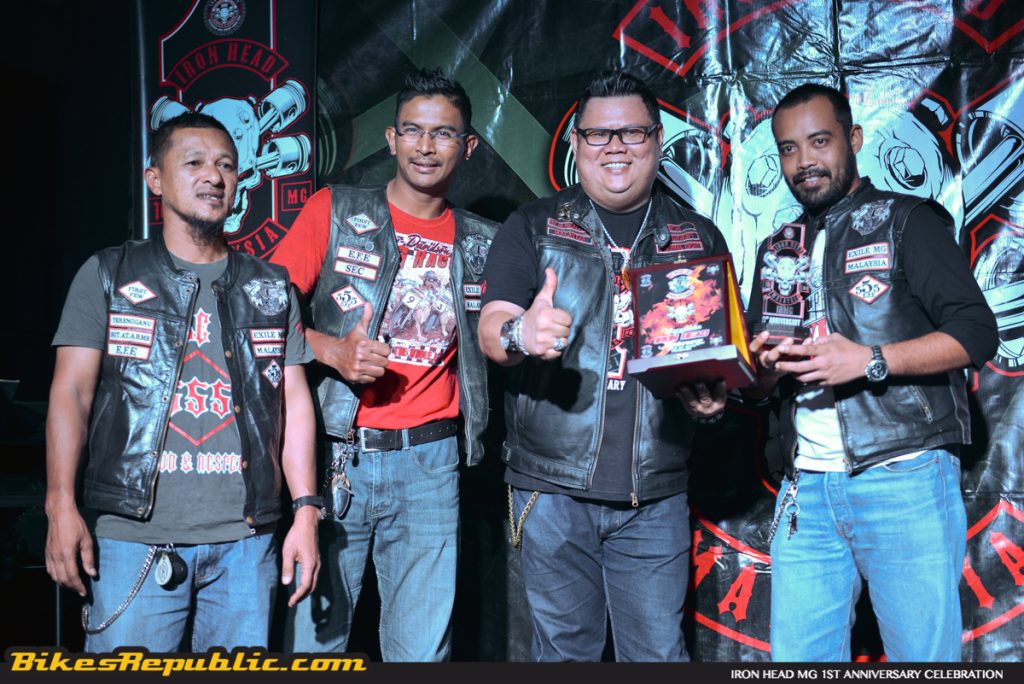 Malaysian superstar Datuk Awie also attended the event together with his chapter, Wings Society.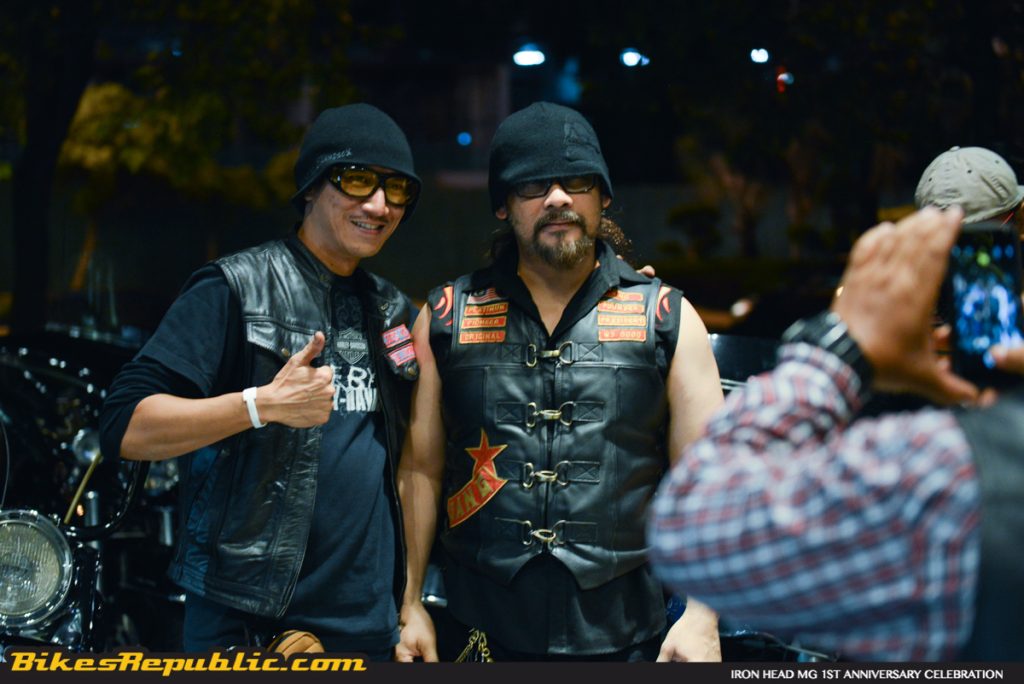 The presence of hundreds of bikers in their "colours" (black leather vests adorned with their chapters' emblems) may seem intimidating to some, but the overall atmosphere was one genial event where friends and buddies came together to celebrate camaraderie and comradeship among fellow bikers.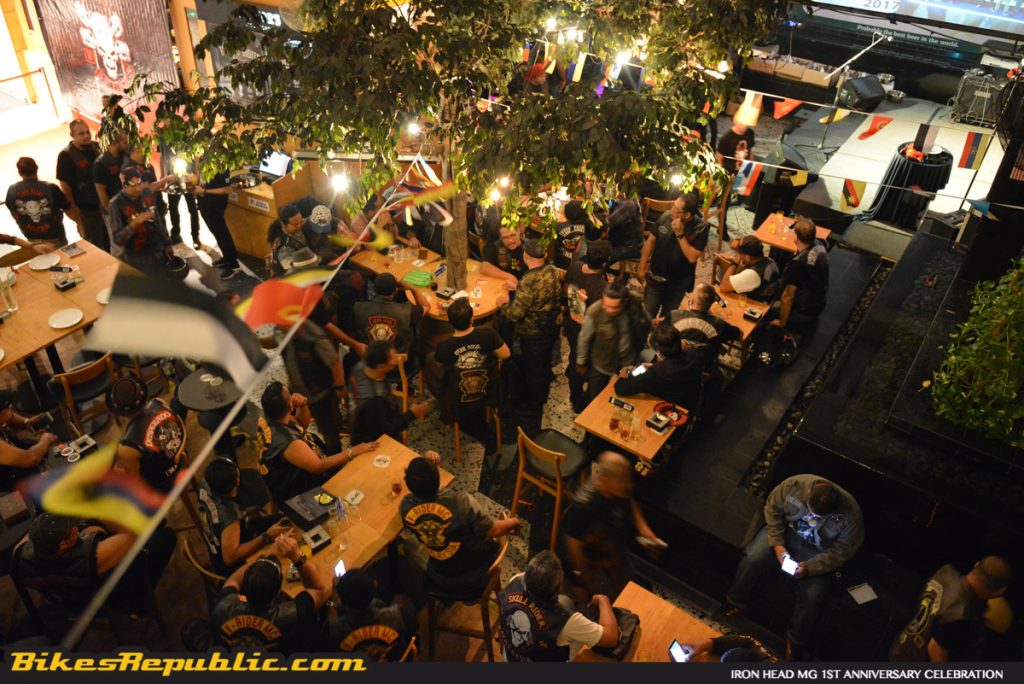 IHMG was founded on 11th June 2016, by Mr. Bob together with 8 members. Based in Chukai, Kemaman, Terengganu, IHMG also owns their own Iron Head Garage, located in the same city. The workshop was registered on 23rd February 2016.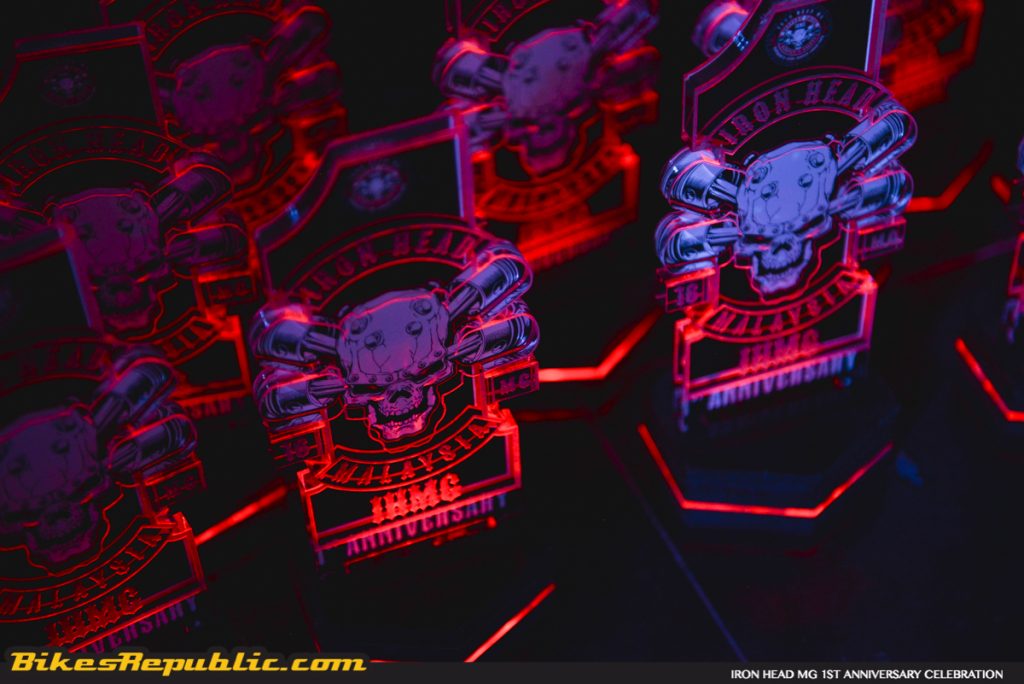 The MG's charter lists, "To share the motor sport passion among local motorcycle riding fans," and it's apparent that these guys love to ride.
Mr. Bob's Harley-Davidson Road Glide is fully customized, complete with pinstripes by Rolling Ink, and made an appearance at Art of Speed (AOS) 2017 (click here for the coverage).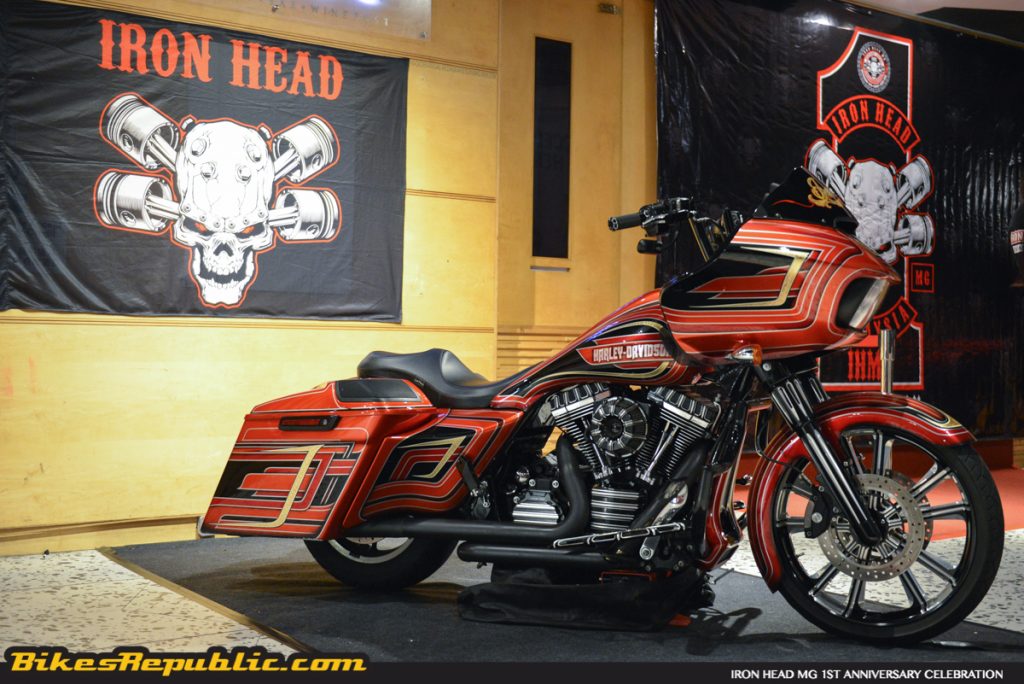 As of September 2017, IMHG's log lists 16 official activities in which they have participated, including prestigious events such as the East Coast Harley Day and Terengganu Bike Week in March, Sungai Golok International Bike Week in April, Kelantan International Bike Week and the aforementioned AOS in July, and the recent Port Dickson International Bike Week. Mr. Bob had also ridden to the Himalayas in July.
As for the Iron Head Garage, it provides maintenance services, engine tuning, customizing and selling chopper parts. The workshop also has a computerized diagnostics system for troubleshooting, and provides breakdown vehicle recovery service.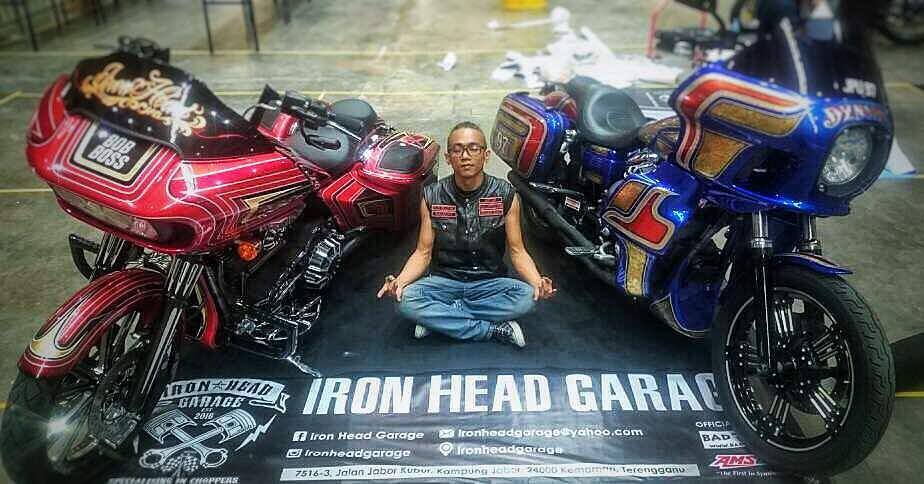 You can click here for the Iron Head MG and click here for the Iron Head Garage's Facebook pages.
PICTURE GALLERY