The current conditions revolving around the COVID-19 pandemic are being handled as we speak but due to its highly infectious nature, all major events that usually pull in crowds by the thousands have to be either postponed or cancelled. The latest event to fall in this growing list is sadly INTERMOT 2020.
The International Motorcycle Fair or INTERMOT for short is an event that a lot of bike enthusiasts look forward to every two years in October. Held in Cologne, Germany, the organisers, and exhibition centre have concluded to cancel this year's festivities. This also includes one of the world's top custom bike competitions, the AMD World Championship of Custom Bike Building.
According to Koelnmesse, the international exhibition centre that hosts INTERMOT every two years, "In contrast to trade fairs with a B2B orientation, major events such as INTERMOT draw tens of thousands of private visitors on all days of the trade fair; the hall space is limited and the time available is short. Spatial proximity and the shared experience of the trade fair form an integral part of the character of this event."
"At this point in time, the specifications currently in effect that have been issued by the Robert Koch Institute (RKI), policy-makers and the public authorities cannot be met at major events. With this in mind, after conferring with key players from the industry, and with a view to the health of exhibitors and visitors, Koelnmesse and the German Motorcycle Industry Association (IVM) have decided not to host this trade fair in 2020."
As for the AMD World Championship of Custom Bike Building, this year's event was planned to be a massive one with around 100 bikes submitted by master custom builders around the world for this year's competition.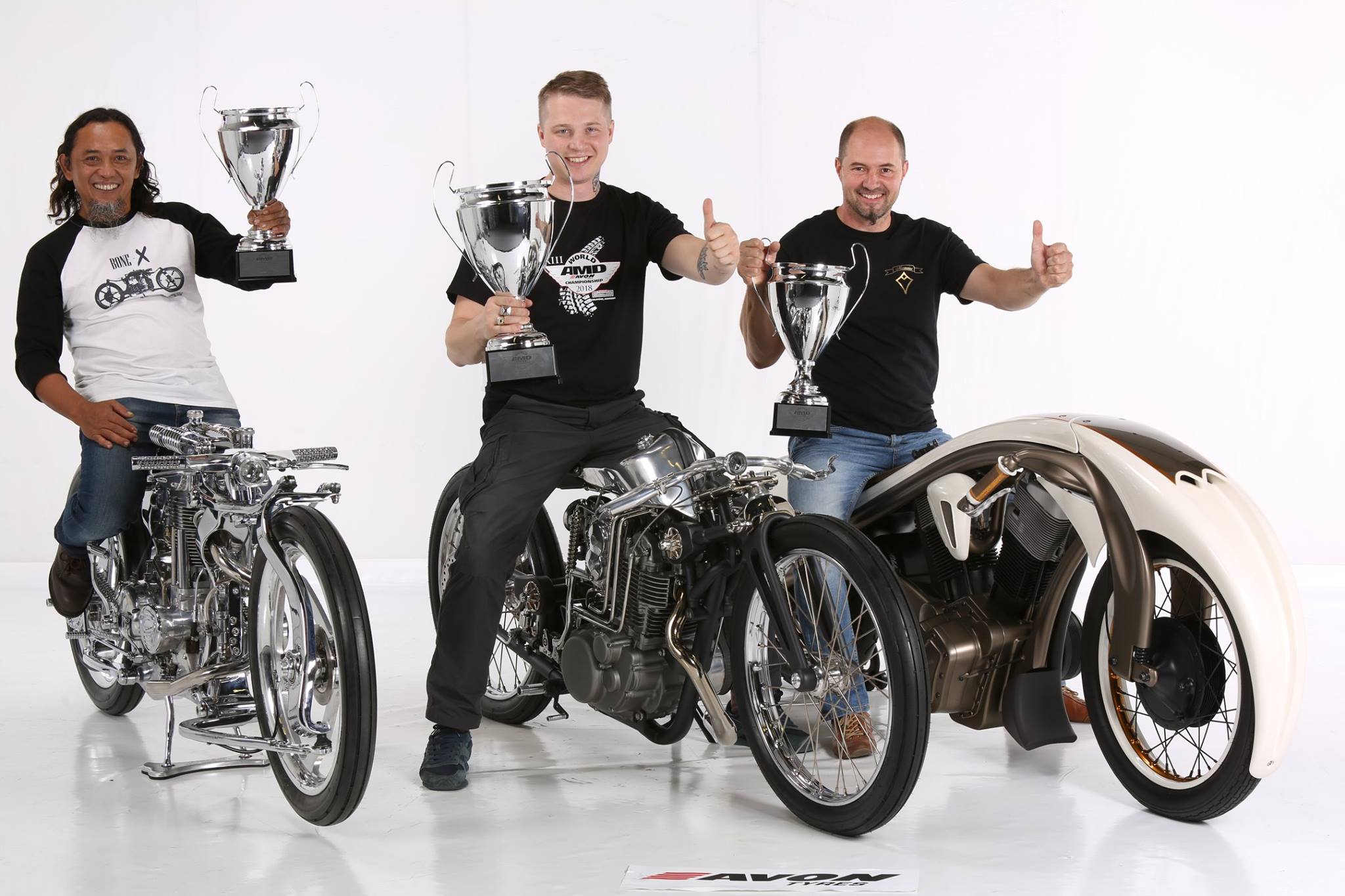 Malaysia's very own Omar Jumiran (Eastern Bobber) and Muhammad Khalid Musa (Rusty Factory) were all hyped to bring some Malaysian pride again to the world's stage this year but INTERMOT has made up their minds with concerns of the public's health and safety.
Photo source: INTERMOT
Omar Jumiran Does Malaysia Proud at AMD World Championship of Custom Bike Building