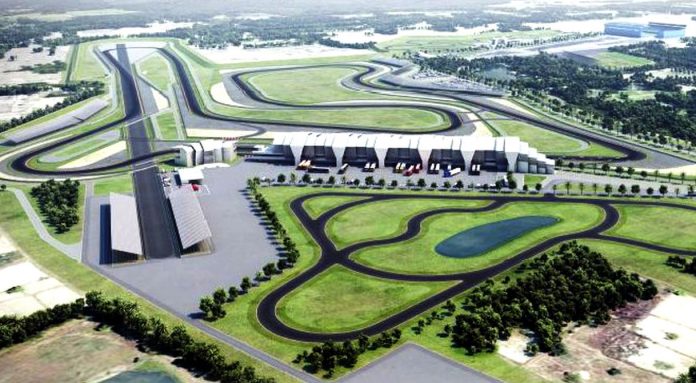 The news for a street circuit to host the Indonesia MotoGP in 2021 was met with skepticism.

The uninformed were of the opinion it'll be dangerous for MotoGP riders and spectators.

However, the plans have already been drawn up to include safety features and approved by Dorna and FIM.
Dorna and the FIM recently confirmed that Indonesia will hold a MotoGP and WorldSBK round beginning 2021. The site chosen is in Lombok.
However, when the announcement said that it'll be the first MotoGP "street circuit," the news attracted the same kind of negativity in social media as everything else. There were comments such as, "If it's going to get riders killed then they shouldn't ride there."
Hey, guess what? Dorna and the FIM have better brains than armchair engineers.
The skepticisms were addressed directly by Mark Huges of MRK1 Consulting along with RoadGrip Motorsport. The two international companies were appointed by the Indonesian Tourism Development Corporation (IDTC) to plan, build and run the circuit.
"We are very conscious that when we announced this project there was a reasonable amount of scepticism about the concept of a street circuit," Hughes said, during a presentation of the project at the season-opening Qatar Grand Prix.
"We have to make very clear that the track has been designed and will be built to the appropriate FIM safety standards for MotoGP."
Dorna CEO Carmelo Ezpeleta also said that they will not compromise with safety.
"We've always said that we don't race in a street circuit, but this has all the facilities of a street circuit – in a middle of a 'city', all the hotels will be there – but with full security (safety) for the riders," declared Ezpeleta.
The Lombok circuit isn't like other "street circuits" that we know of, for example Monaco and Macao. Instead, it is purpose-built for racing but opened to the public after the race. That means it is opposite of Monaco and Macao where public roads are cordoned off for racing.
"The master plan for the resort [layout] was actually finished before we got involved. And then between Roadgrip, MRK1 and ITDC we've tweaked that track design," Hughes said.
"We knew we couldn't go in and entirely change it, there had already been too much invested in that, and with the support of Dorna and also the FIM we then made some small changes to accommodate the safety requirements for a Grade A license."
"When you arrive for the race event it will be like arriving at any other MotoGP track. It will have all the infrastructure there," Hughes added. "But a large percentage of that infrastructure would then come out in order to turn the track back into a road network for the resort for the rest of the year."
Infrastructure at the track will also be turned over for public use when there are no races. For example, the pit building will be used as a conference centre.
So, this is why the track is called "something special."