Indian Motorcycle patented their variable valve timing (VVT) system.

It will equip a new Euro 5-compliant engine.

The technology is the best solution in delivering power with low fuel consumption and emission.
More and more manufacturers embrace variable valve timing technology as Euro 5 looms. Indian Motorcycle is next up.
As Euro 5 seeks to cut more emission, motorcycle manufacturers are forced into looking for other solutions. It was either that or downsizing the engine or reducing power production (god forbid!).
Right now, VVT offers the best answer. Variable valve timing and variable valve lift controls valve overlap at the correct engine loads and timing, yielding power while saving fuel and limiting emission at the same time. Please click the link below to learn more about variable valve timing/variable valve actuation.
VVT usually finds place in motorcycles with "sportier" deposition such as the BMW S 1000 RR, Suzuki GSX-R1000, it's made its way into other types of motorcycle engines. Ducati uses their proprietary Desmodromic Valve Timing (DVT) in the 1260cc V-Twins, while Yamaha employ the tech in their scooters. BMW has now equipped the new 1254cc Boxer (flat-twin) with their own "ShiftCam" technology.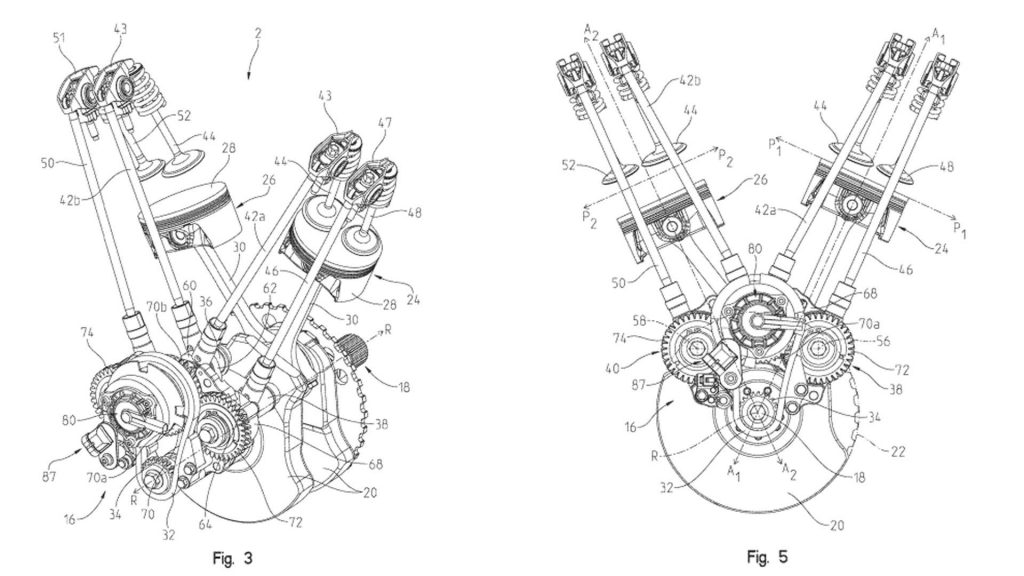 A new Indian engine was spied months back, but patents revealed that the American manufacturer is pursing VVT technology as well.
Indian's VVT looks different in because the engine employs overhead valves (OHV) and pushrods rather than overhead camshafts (OHC). Therefore, the VVT phaser is situated at the of the crankcase.