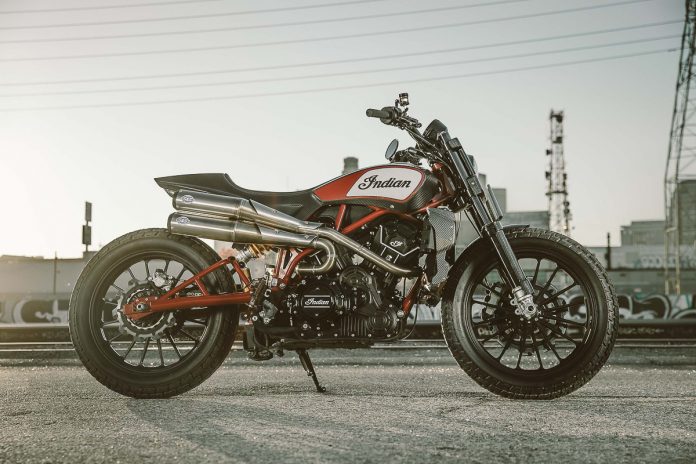 Indian Motorcycle has finally announced that the Indian FTR1200 will be a production model in 2019.

The street-version is based on the Indian Scout FTR750 Flat Tracker and the Indian Scout FTR1200 Custom.

Judging by the name, the upcoming FTR1200 will probably run and updated 1,133cc V-twin platform similar to the one used in the current Indian Scout cruiser.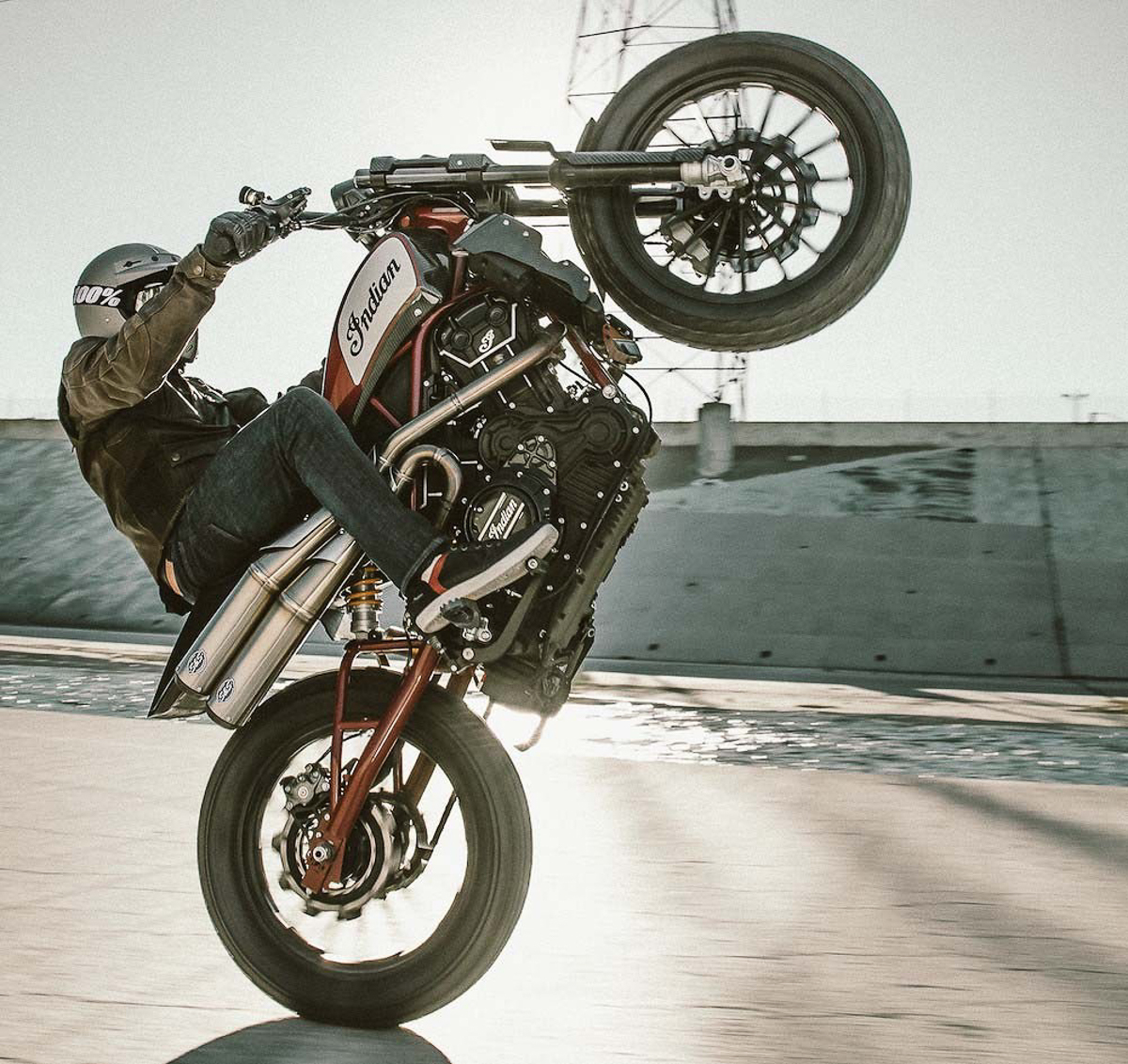 It was earlier this year when we heard rumours of Indian Motorcycle planning to churn out a production version of their superbly beautiful Indian Scout FTR750 Flat Tracker. This idea turned into an Indian Scout FTR1200 Custom concept machine which was introduced last year.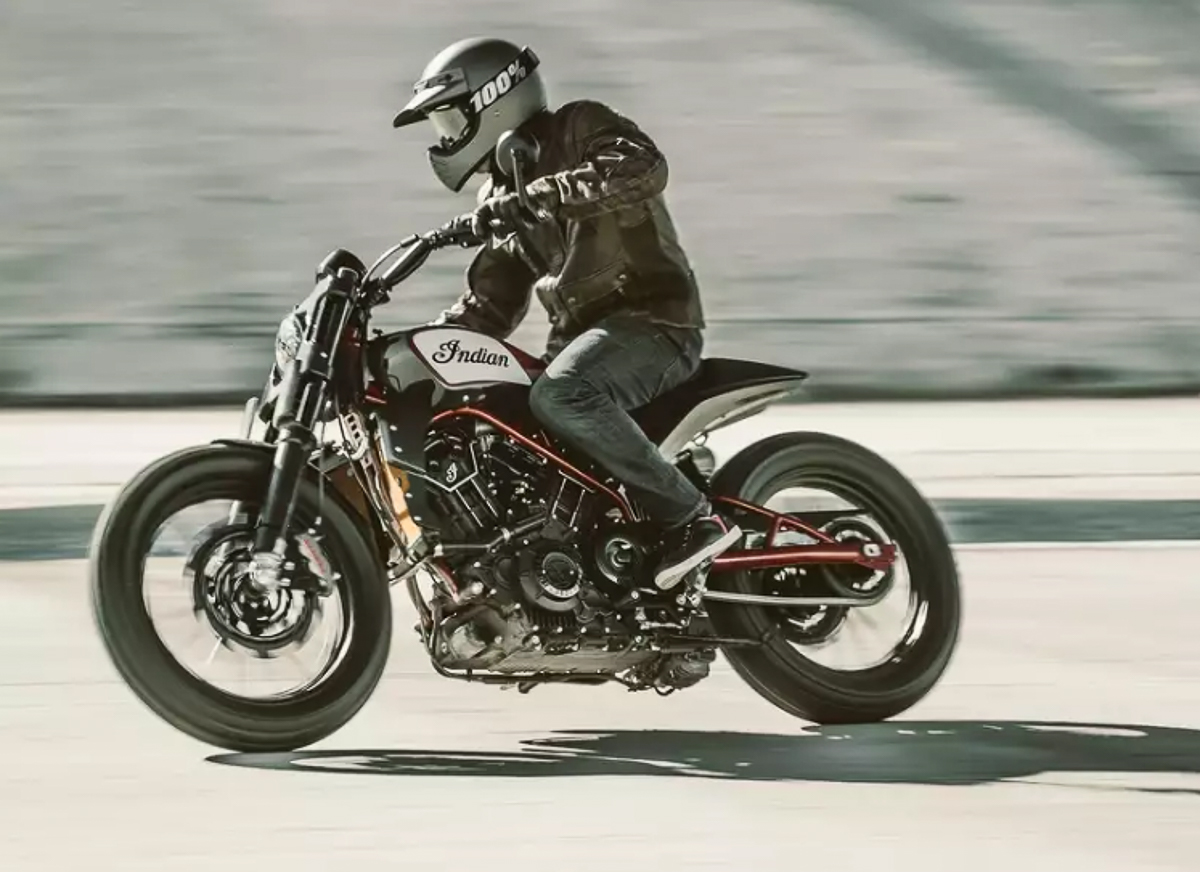 This time around, Indian has finally confirmed that there will be a full-fledged production model of the Indian FTR1200 and we couldn't be more excited! The highly-anticipated street-tracker machine was confirmed last week during the Wheels & Waves event in France.
Based on last year's FTR1200 Concept, the same 1,133cc V-twin platform as the current Indian Scout will be used but of course, with a bunch of different updates to match the bike's flat-tracking characteristics. Some say that the capacity might be bumped up to match its name but so far, Indian is keeping a tight lid on things.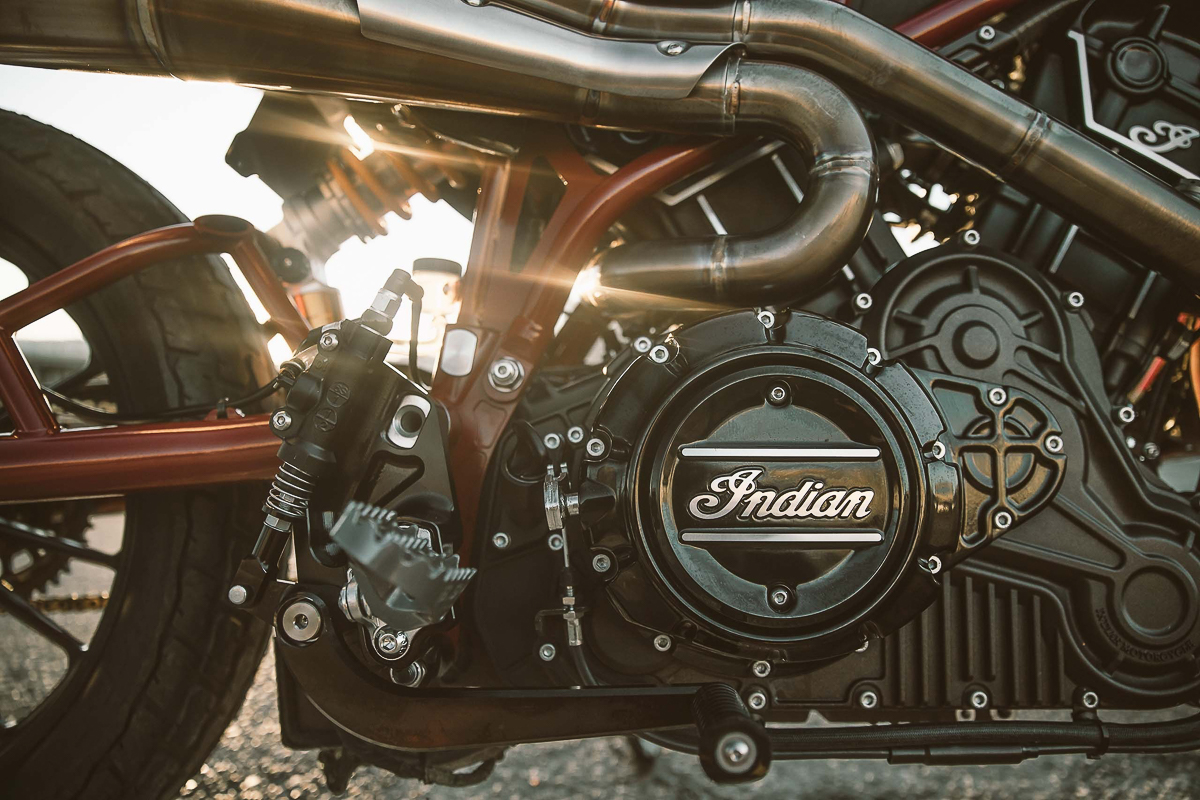 The idea of keeping the production version of the FTR1200 as close as possible to the brand's flat-tracking roots is certainly a good move from Indian. Considering their total dominance during the 2017 American Flat Track Series together with the infamous Wrecking Crew, Indian's new vision towards a sportier appeal will certainly gain an entirely new and much younger crowd to the brand.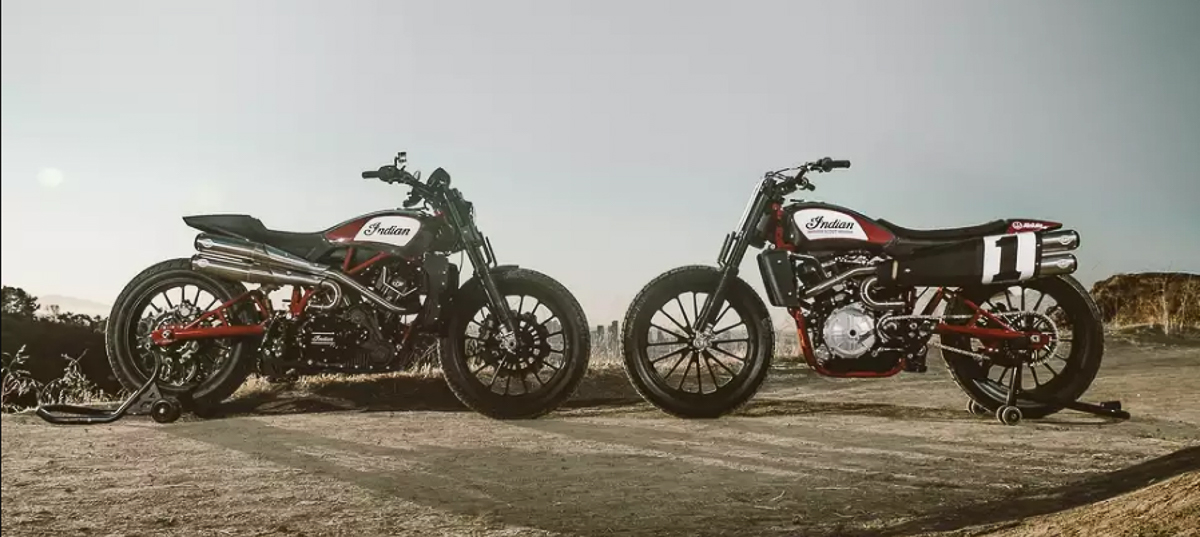 Our best guess is that the bike might be introduced at the end of the year at EICMA 2018 in Milan, Italy. Stay tuned to Bikes Republic for more updates.
Harley-Davidson and Indian Motorcycles Slapped with Huge Import Tariffs