The storage unit for the 2019 MotoE bikes and equipment at the Jerez Circuit caught fire last night.

The conflagration destroyed all the bikes and equipment.

Set to begin in six weeks' time, the motorcycle suppliers and teams may not assemble their equipment by then.
The inaugural 2019 MotoE season is in doubt after an immense fire at the Jerez Circuit in Spain last night.
The fire that broke out in the temporary garage destroyed all 18 Energica Ego electric bikes. They were stored there for the championship's second full pre-season test at the circuit. Additionally, all other equipment and items associated with the championship were also burned to ashes. They included riders' kits, tools, laptops.
Thankfully, no one was hurt in the incident.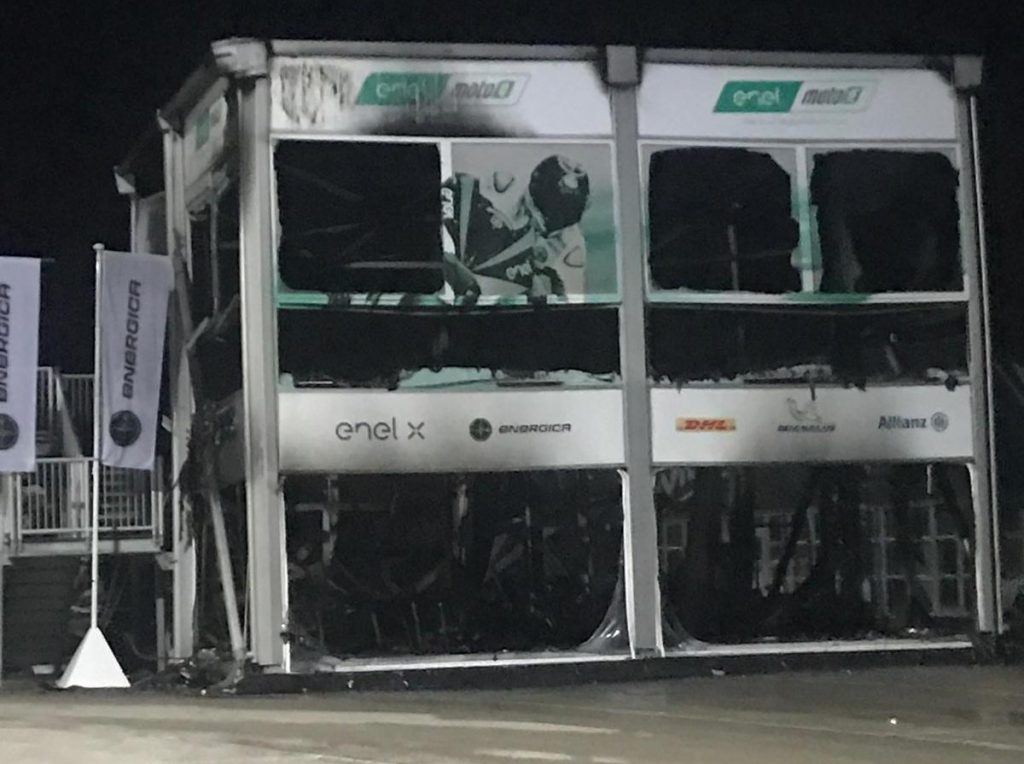 The 2019 MotoE Championship was scheduled to begin alongside the first European MotoGP round at the Jerez Circuit in May. It will then move on to additional rounds at Le Mans, France; Sachsenring, Germany; Red Bull Ring, Austria; and Misano, Italy.
However, with just six weeks to go, time may prove too short to replace the 18 Energica bikes and equipment.
The cause of the fire has not been established.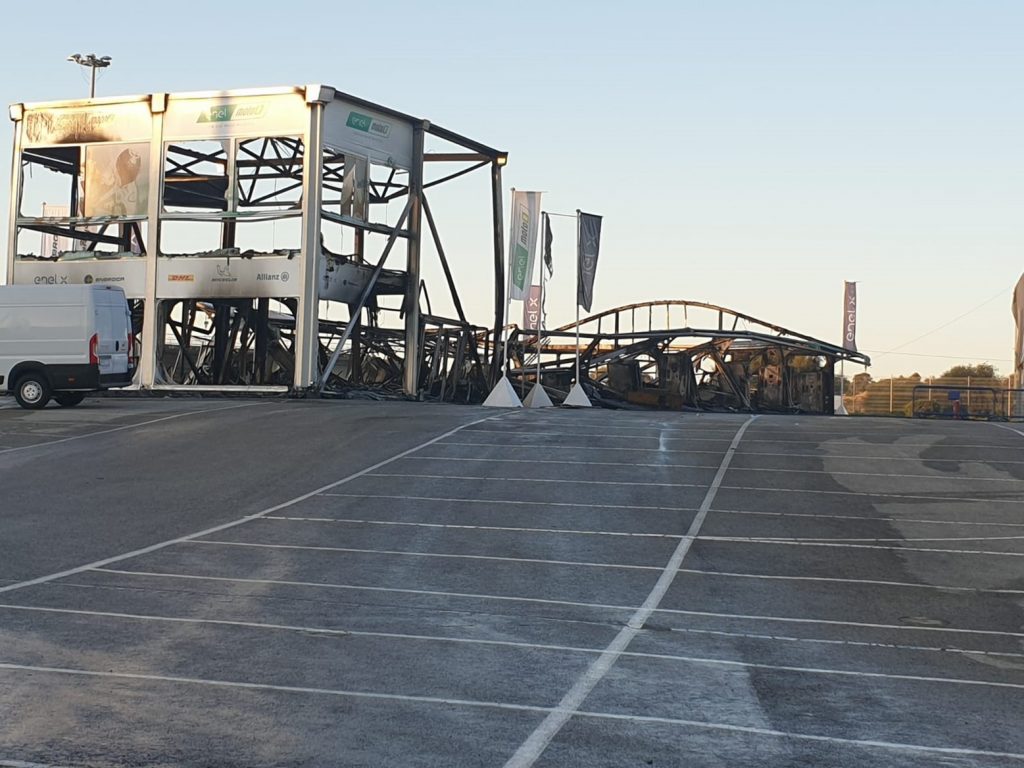 News and image source: MCN