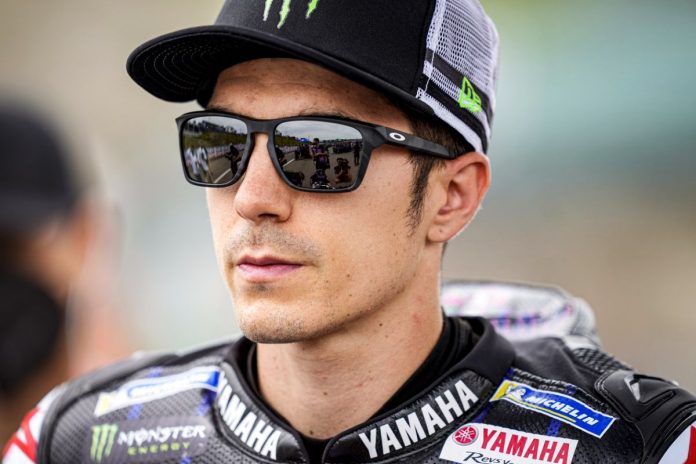 Maverick Vinales finally breaks silence over Yamaha's decision to suspend the rider for this weekend Austrian GP.
The decision was made on Thursday due to an unexplained irregular operation of the factory-spec M1 by the Spaniard during last weekend Styria GP.
The 26-year-old rider decided to share his side of the story with SKY TV.
"It was a frustrating moment. The first race of the year was perfect, then I came back for the second half of the season with a lot of strength, but everything went wrong.
"There was an explosion inside me that I didn't channel the right way.
"I apologize to Yamaha. I didn't ride in the right way in those laps," said Vinales.
He again apologizes for the incident.
"I still want to apologize to Yamaha. It wasn't my intention to end up like this," he added.
However, it is still unsure whether the apology is enough for Yamaha to allow the rider to return to action in the next round at Silverstone.