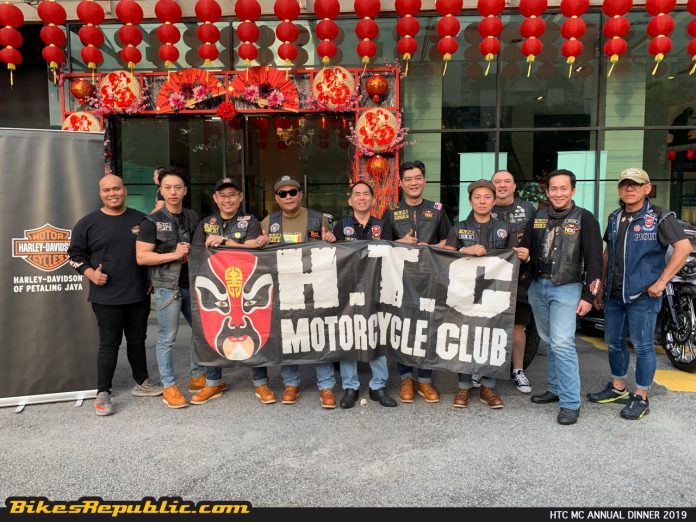 We caught with a group of Harley riders during the HTC Motorcycle Club Annual Dinner 2019.

The club ride mostly Touring and Softail models as they are active in touring.

The club is also active in giving to charities when they ride.
Harley-Davidson owners and owner clubs are as varied and colourful as the motorcycle models themselves. We met one such group at the HTC Motorcycle Club Annual Dinner 2019 through Harley-Davidson of Petaling Jaya.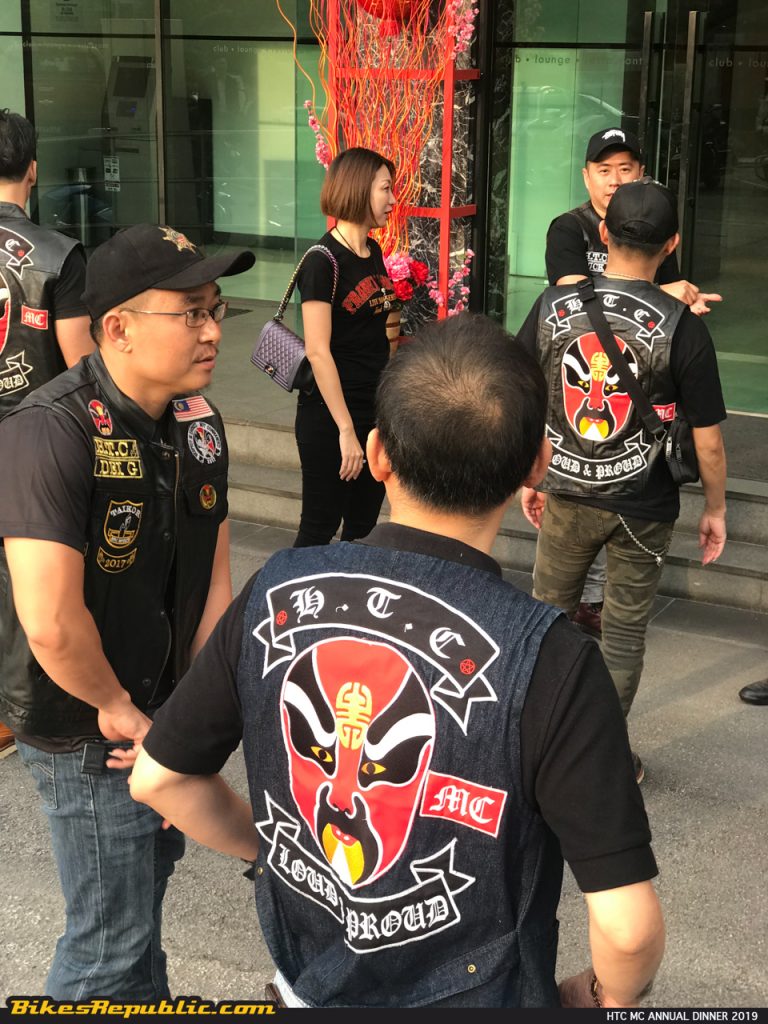 HTC MC's members are named with a "G," such as Dei G, Loyar G, Ban G and so on. All of them ride Harleys; most of them Touring and Softail frames. Committee member Loyar G tells me that's because they like long-distance touring.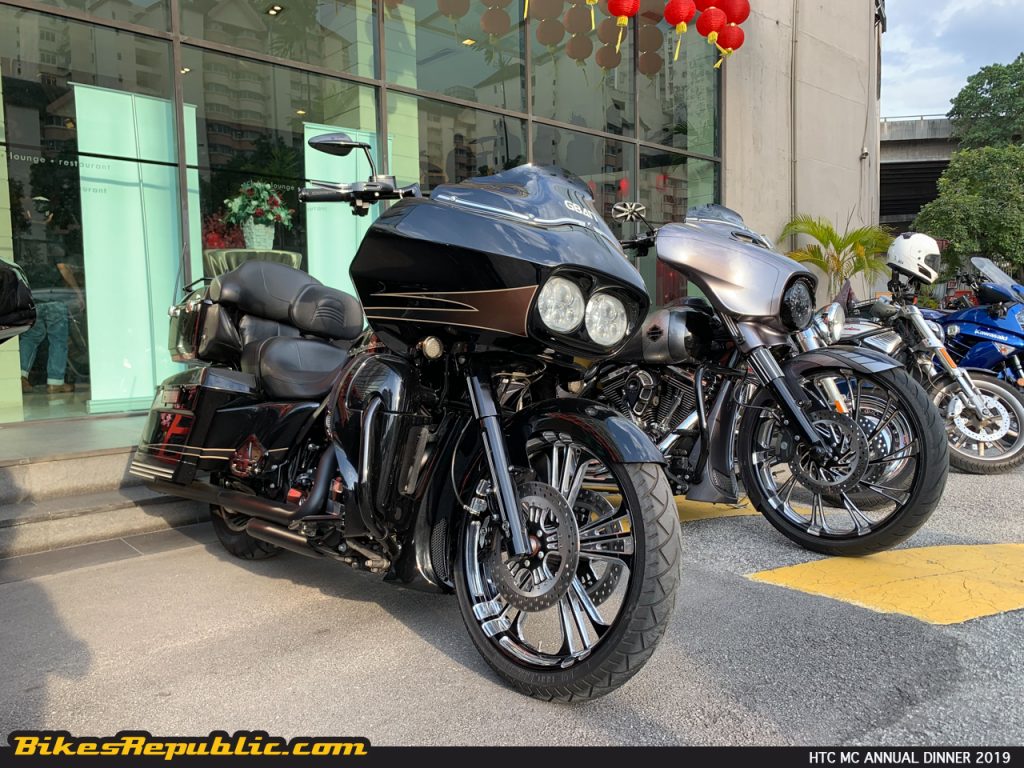 Dei G also told me that the HTC Motorcycle Club discusses plans through a Committee, rather than posts such as President, Vice-President and so forth. Plans are discussed within the committee.
We caught up with two committee members Dei G and Loyar G for a short interview.
Bikes Republic (BR): How long has HTC Motorcycle Club been around?
Loyar G: We've been around for more than 5 years.
Dei G: We formed on 20thJuly 2013, so it'll be our sixth year this July.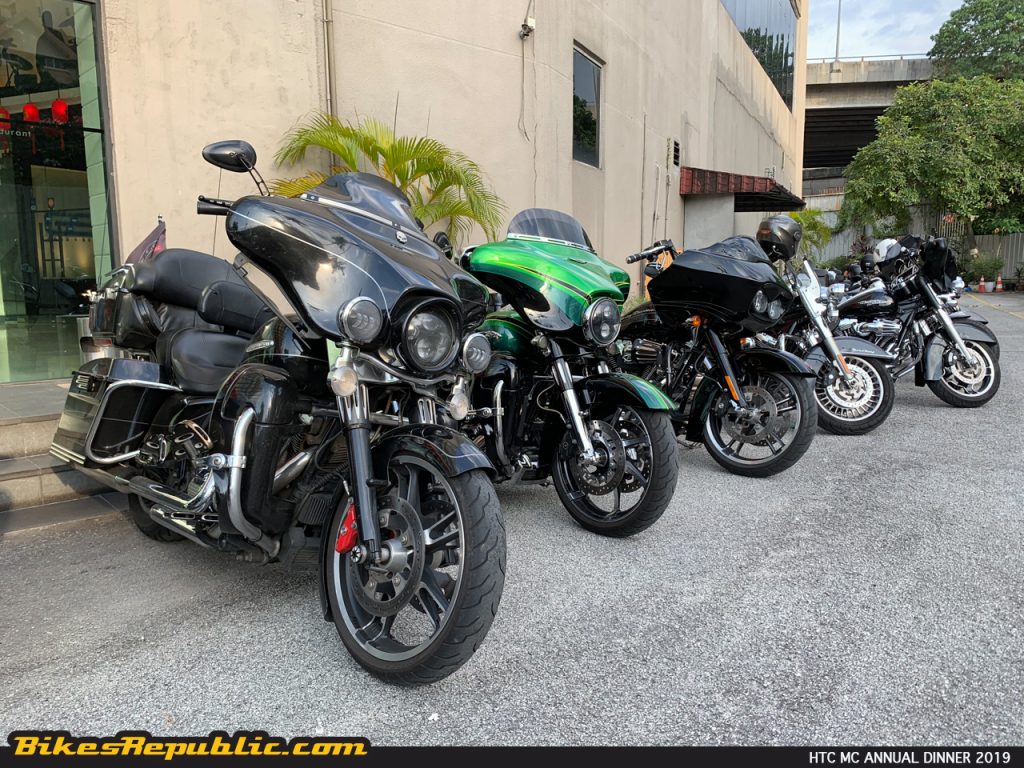 BR: We saw many bikes parked downstairs. How many members do you have?
Dei G: We have almost 150 official members. However, attending the annual dinner tonight, including their spouses total almost 140.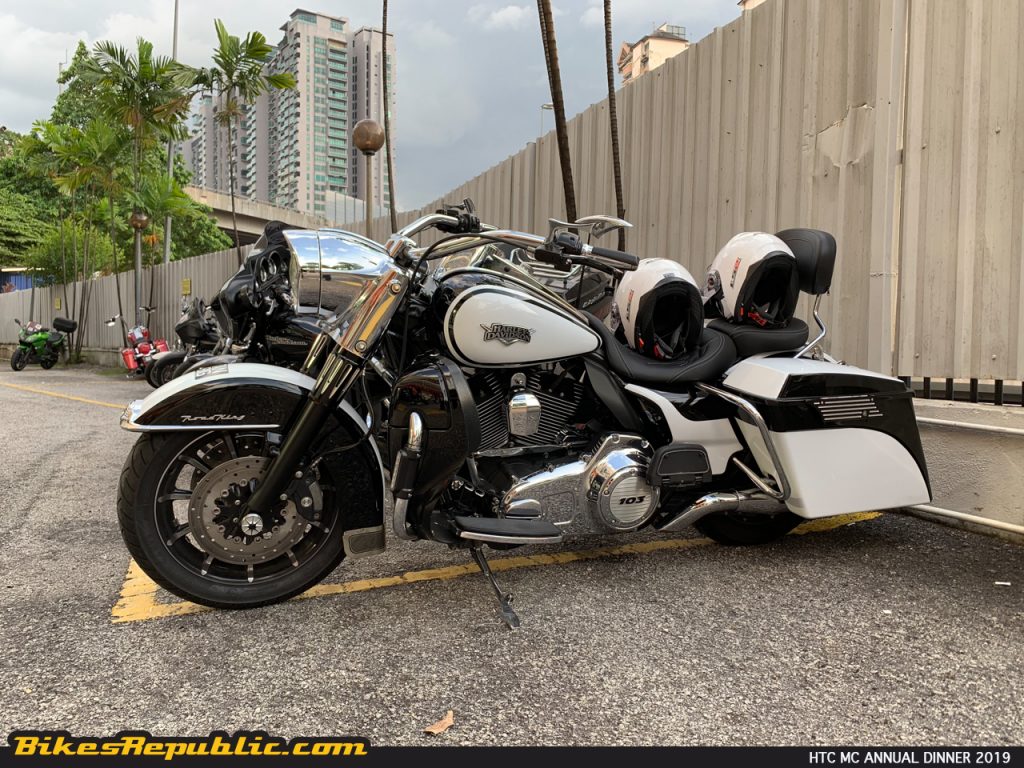 BR: What does HTC MC do during most rides?
Loyar G: We ride the whole of Peninsular Malaysia and occasionally to Thailand and visit charity homes when we ride. In particular like the last Malaysia Day, we took the opportunity to ride to Kuantan, Johore, Seremban and back to KL. We did charity programs along the way.
Dei G: To add to Loyar G about the Malaysia Day charity ride, we will do so annually, since it's a public holiday.
Loyar G: We went to four charity centres last year: National Kidney Foundation, old folks' home in Kuantan, orphanage in Batu Pahat, and another orphanage in Seremban.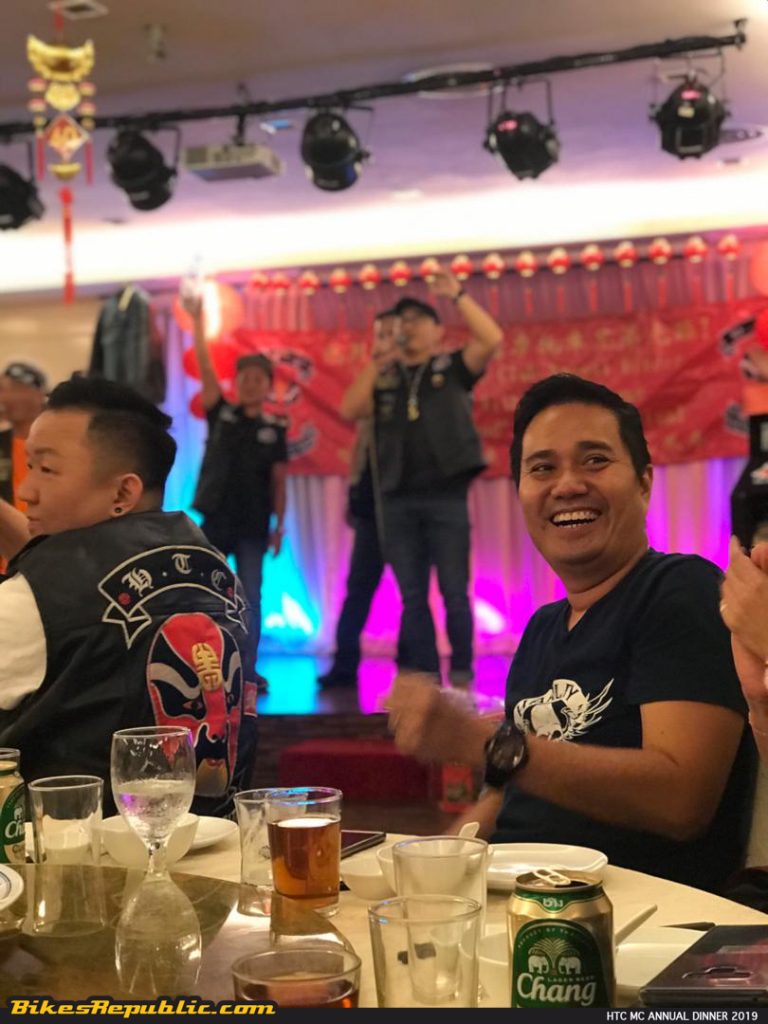 BR: What are your plans for 2019?
Loyar G: We're planning to do more charities for 2019. That's why we're doing an auction tonight.
Dei G: We hold our annual dinner before the Chinese New Year. There are two purposes to the dinner. One is for the members to gather and two is to auction sponsored items by members and official sponsors. It's to gather the charity funds for the year. We only gather charity funds once and utilize it for the entire year. 100% of what is collected tonight goes to charity. Our club has two separate accounts, one for charity and another for the club's running.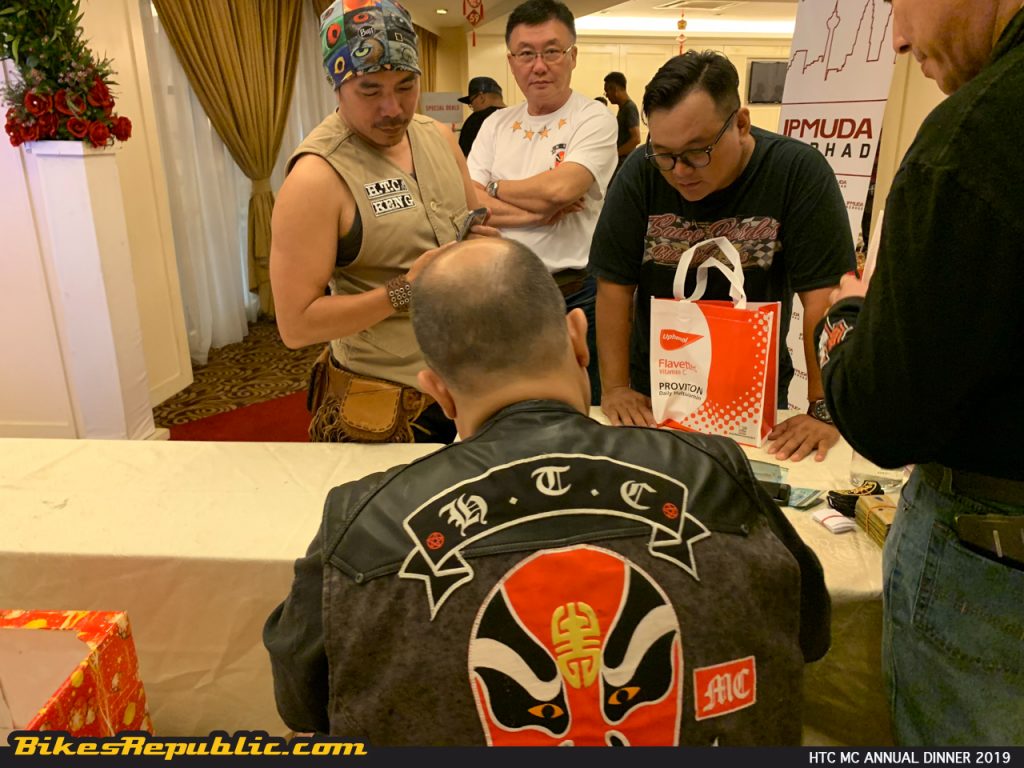 BR: Since you started five years ago, what are your thoughts on the new custodian Harley-Davidson of Petaling Jaya?
Loyar G: It's always good to have a dealer in every country that promotes Harley's bikes. The popularity has grown over the years and more are buying Harleys.
BR: What's your advice on road safety, since you are experienced riders?
Dei G: Our advice would be to adhere to the rules. As riders we have to give and take among all road users. We give way to cars and cars reciprocate. We keep to one lane when we convoy.
Loyar G: We keep to one lane although we ride big bikes. Follow the rule of law. As long as we're on public roads we should give way to others. So, cars let us move around.