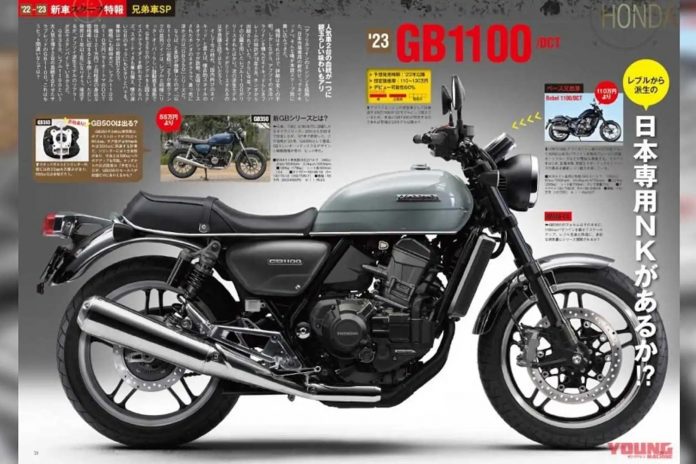 Honda has filed a new patent in Japan that bears a striking resemblance to the Honda 1100 Rebel.
According to Japanese publication, Young-Machine, the upcoming 1100cc motorcycle likely to replace the outgoing CB1100 .
Looking at the overall layout of the new motorcycle, the upcoming 1100cc likely built around a tubular steel frame.
The current CB1100 has been in the market since 2011 and Honda has recently introduced a final edition to marked the end of the motorcycle.
Since the previous CB1100 did not received an updated engine to meet the Euro5 requirements, it's only fair for Honda to revamped the CB1100 range with an all-new 1100cc parallel-twin engine.
According to reports, the new motorcycle will get the same 1,084cc parallel-twin engine from the Africa Twin including the dual-clutch transmission (DCT).
Young Machine even showcased how the next-gen CB1100 could looked like and even named it as GB1100, in-line with the naming of the recent GB350.