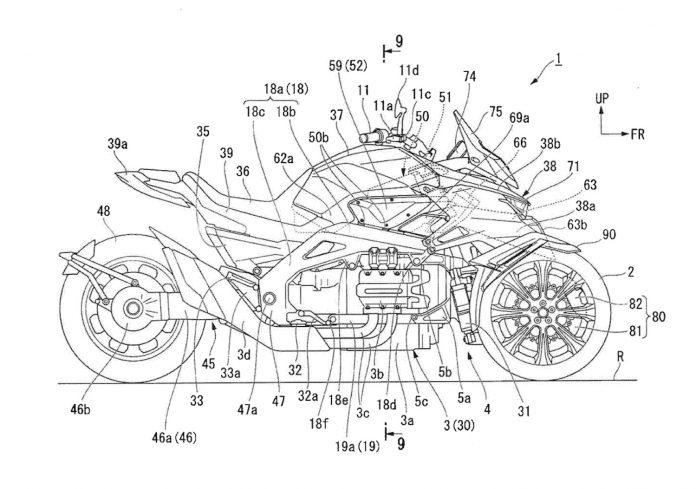 Patents show a Honda trike.

While the description says, "two or six cylinders," we are quite certain it may be the Gold Wing flat-Six.

Surely Honda would like to steal the thunder away from the Yamaha Niken.
Honda may be working on a Honda Gold Wing powered leaning trike to challenge the Yamaha Niken.
The concept of a leaning trike is not new, as it was refined by Piaggio in the MP3 scooter. However, it was Yamaha who applied the concept to a performance bike and garnered lots of publicity in doing so. But that's not all, as Yamaha is rumored to be working on a 1700cc trike.
Honda is not one to sit still when another Japanese manufacturer creates something groundbreaking.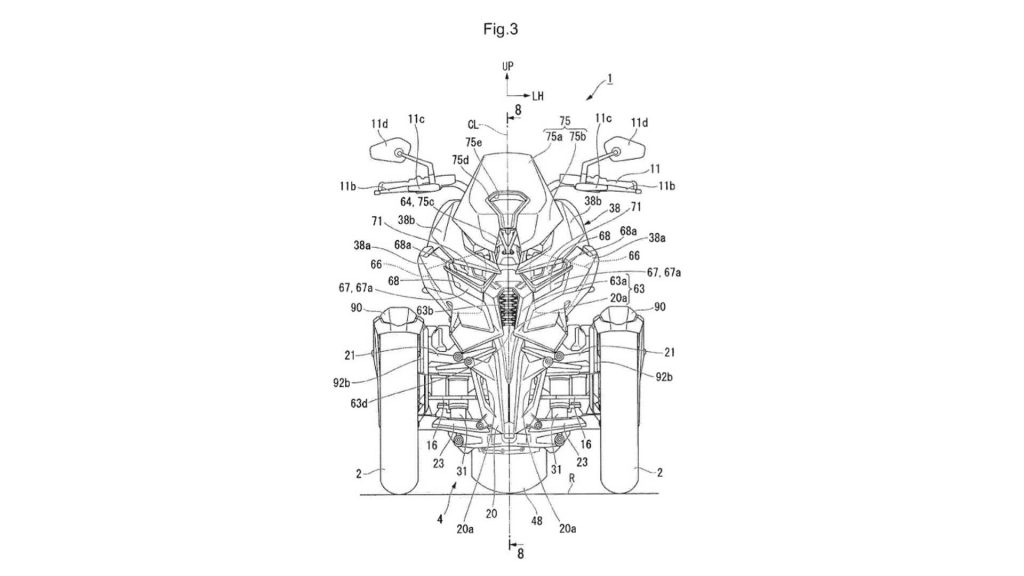 The magazine RideApart dug up these patents to a Honda leaning trike. From the drawings, it is powered by a flat-Four engine. But the patent descriptions remarked, "The cylinder may be a two-cylinder type or a six-cylinder type." But we are confident that it should be powered by the the GL1800 Gold Wing's flat-Six, in view of Yamaha's development of a 1700cc three-wheeler.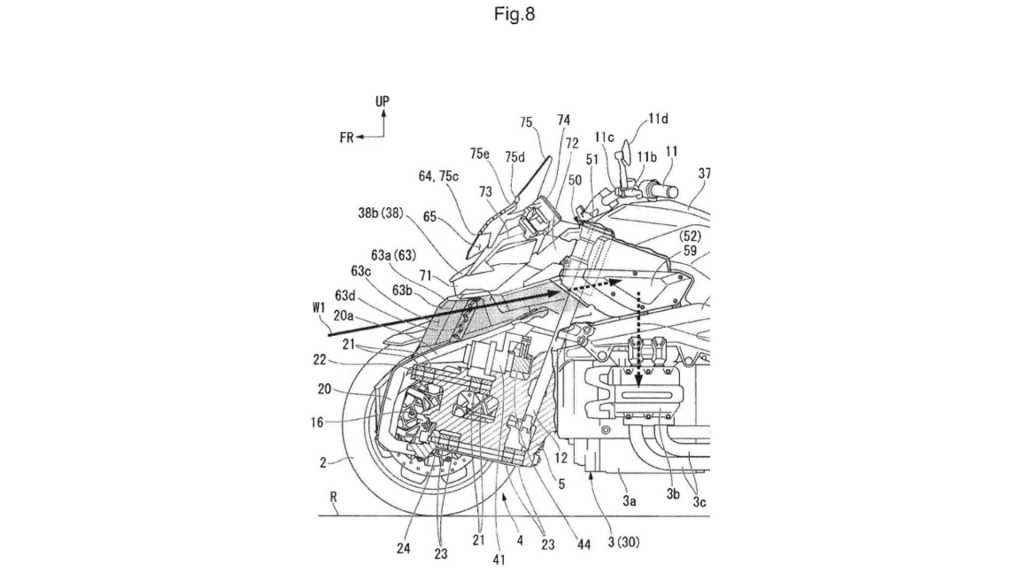 Sure, Honda debuted the NeoWing trike concept in 2016, but it was supposed to be powered by a hybrid engine. The NeoWing never made it to production, but it could well serve as the test bed for an advanced trike.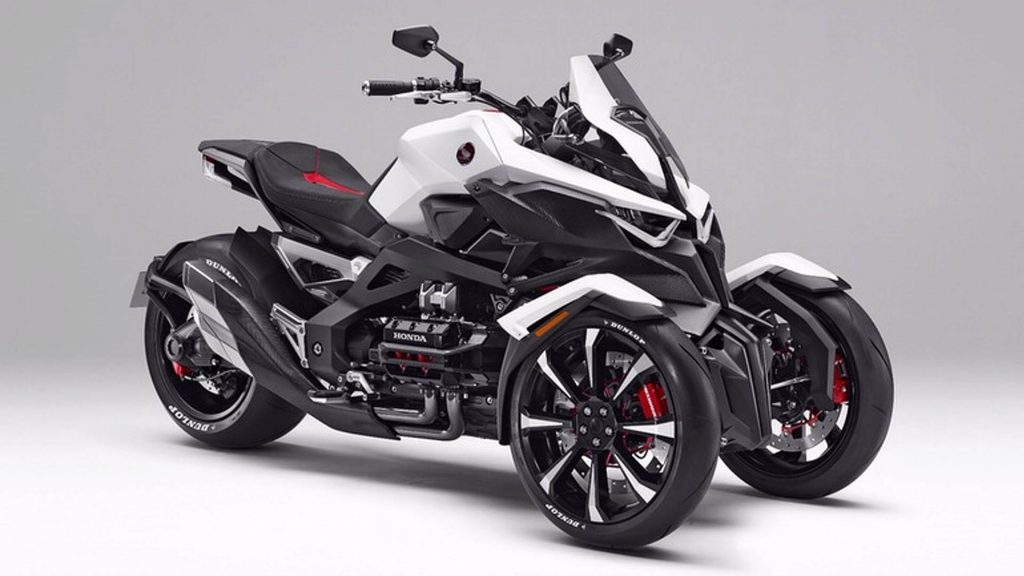 The 1800cc flat-Six currently produces 125 hp compared to the Niken's MT-09 triple which produces 113 hp. But the real goal here is torque since the trike will be heavier.
Will the concept be ready by the Tokyo Motorshow this year? We would like to see it!
Source: Free Patents Online