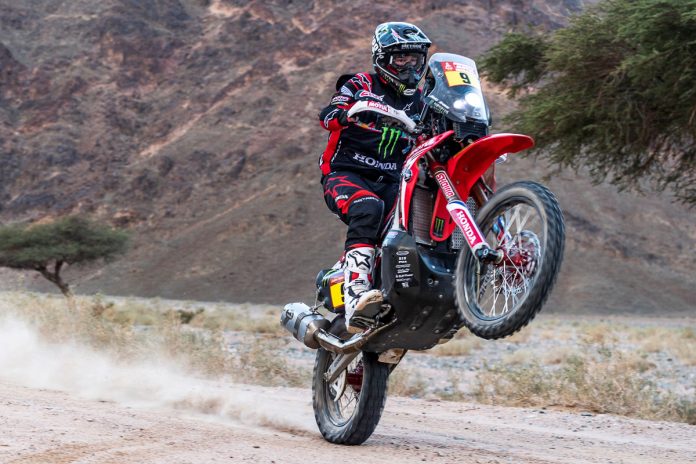 The Monster Energy Honda Team celebrated one hell of a victory at the 2020 Dakar Rally as their rider, Ricky Brabec, topped the overall podium with a strong performance throughout all the stages held for the very first time in Saudi Arabia.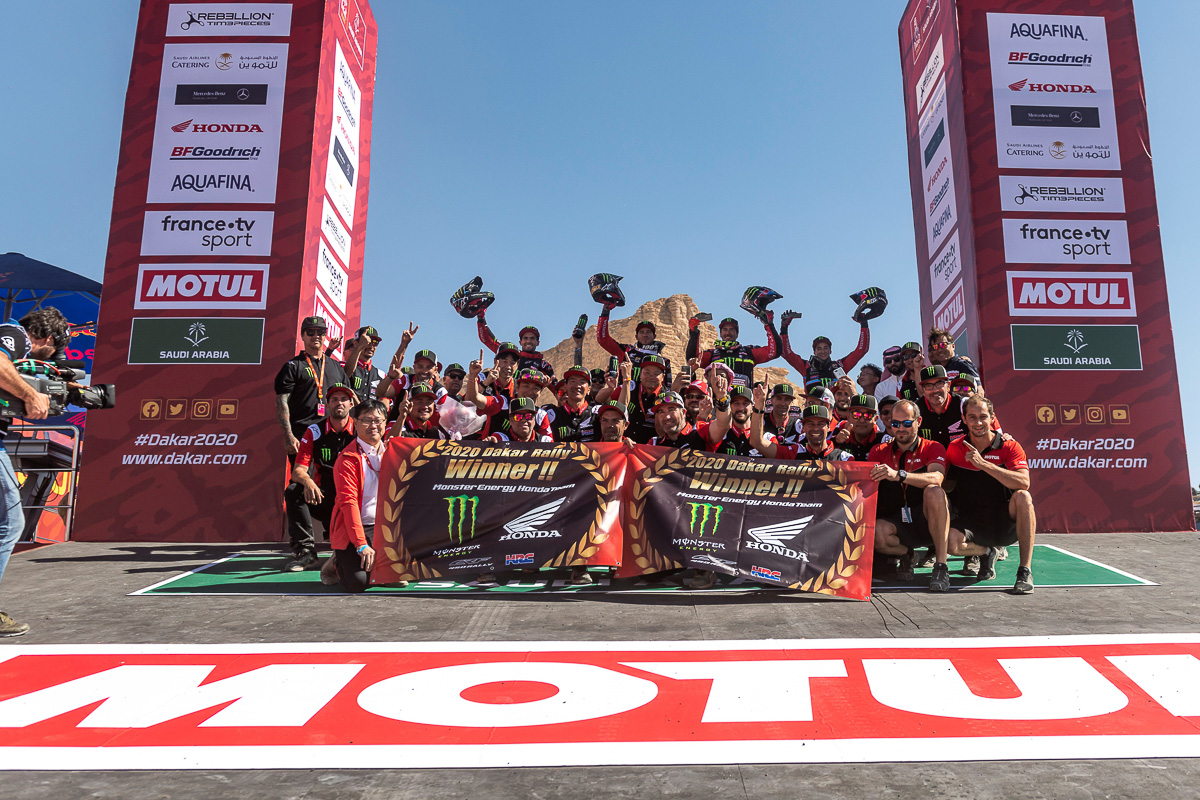 The victory also marked a new achievement as Ricky Brabec became the first American rider to win a Dakar Rally race. Hailing from California, USA, Brabec and his HRC-powered Honda CRF450 Rally took home the win with two-stage victories (Stage 3 & 6) and impressive performance with an essentially uninterrupted lead from Stage Three onwards.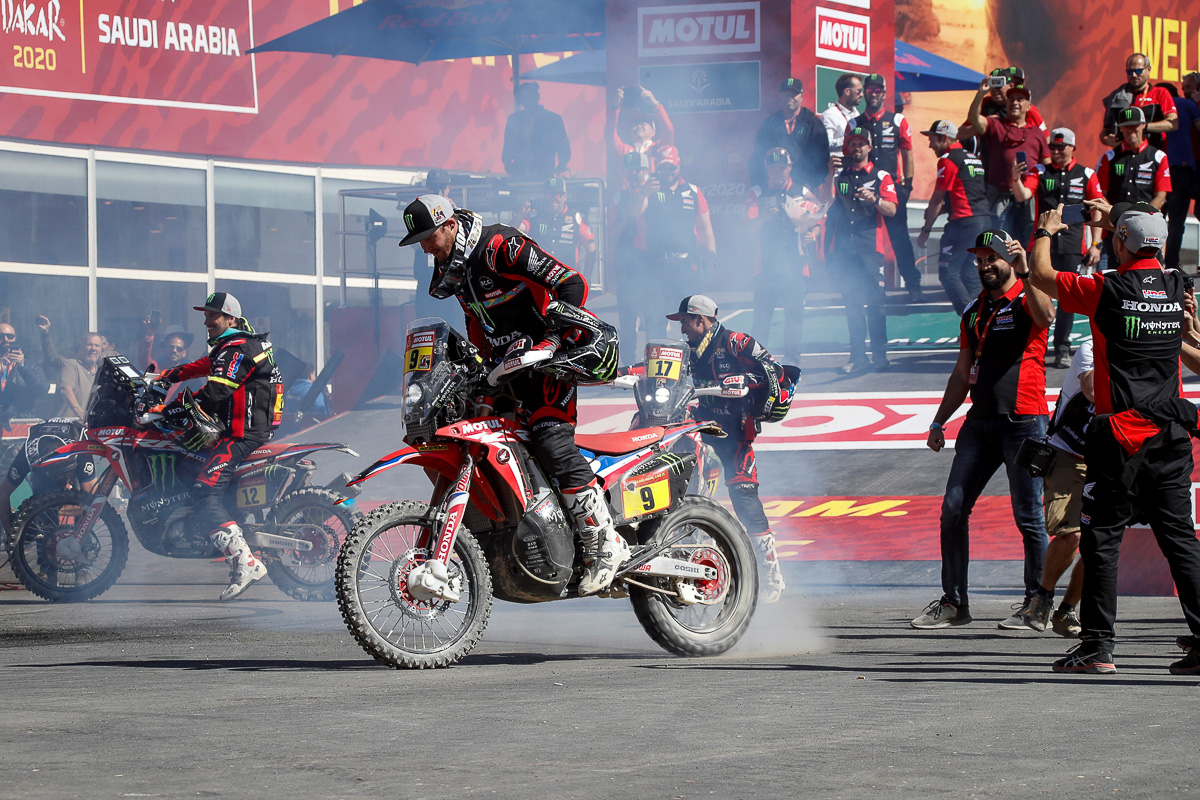 Other Monster Energy Honda Team riders also showed strong performance throughout one of the world's toughest rallies where the riders covered super tough conditions through 7,800km in total. José Ignacio Cornejo won stage 4 and stage 12) while Kevin Benavides took home stage 7 and Joan Barreda in stage 10).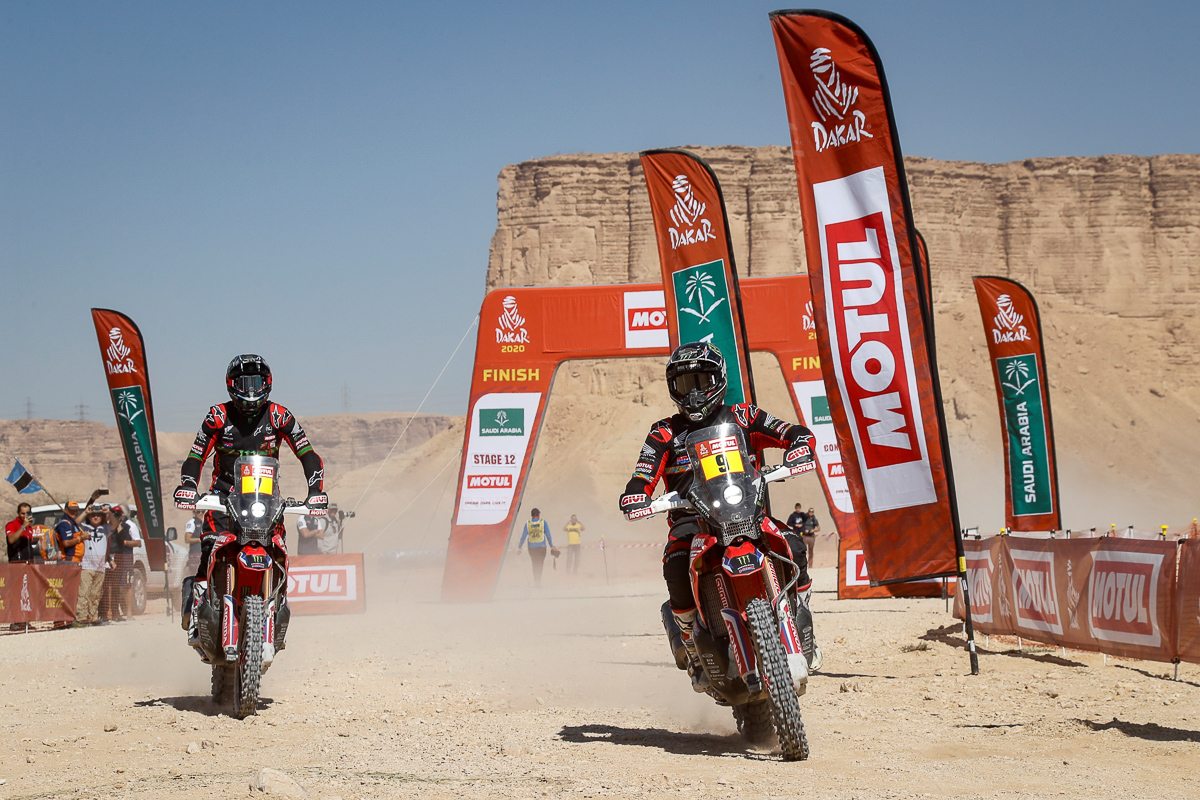 According to Yoshishige Nomura, HRC President, "First, I would like to congratulate Ricky Brabec on his victory. Also, I thank Joan Barreda, Kevin Benavides and José Ignacio Cornejo on their fine performances. And finally, I thank the team staff and development team for making this win possible. It has been seven years since we returned to the Dakar, and by learning from our losses, and everyone involved working hard, we've finally won."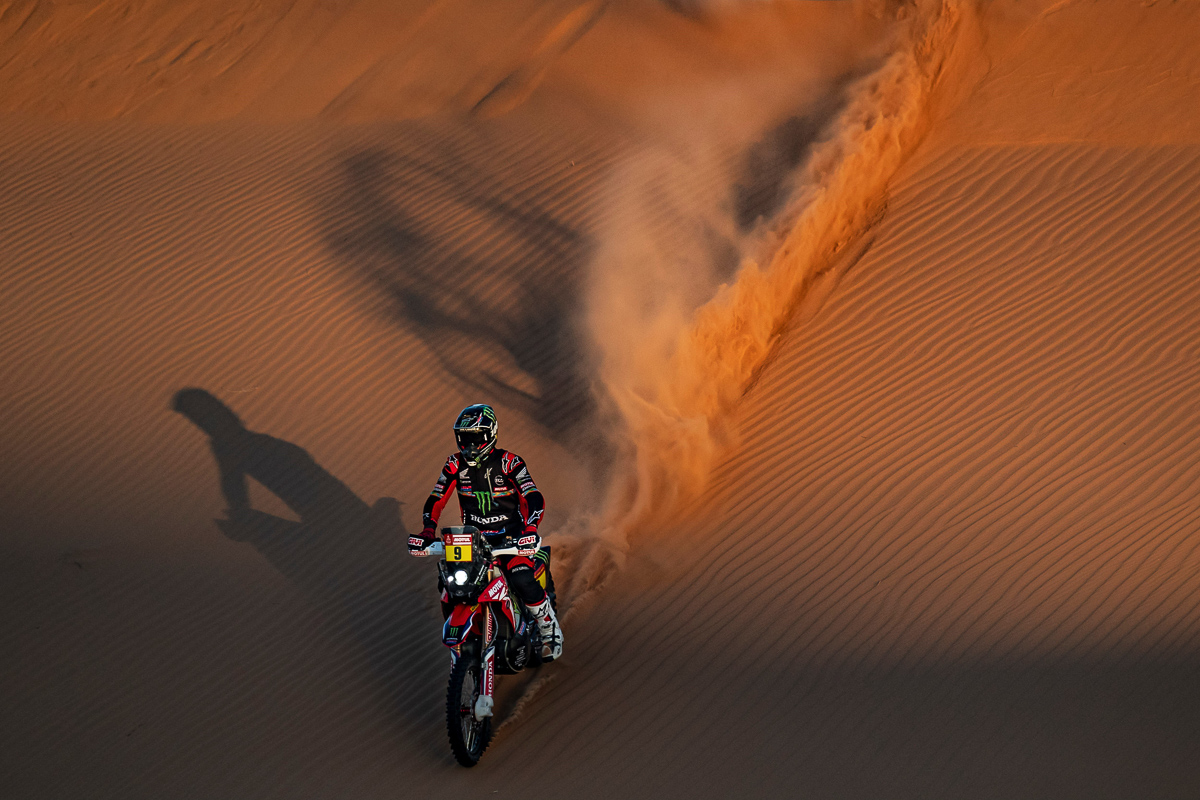 "The relentless work of everyone involved over the past seven years, in other words, a Team Honda effort, made this possible. We must not forget that Paulo Goncalves contributed immensely to the first six years, and we thank him and pray he rests in peace. We are also deeply grateful to all of our sponsors, and our fans worldwide," added Nomura.