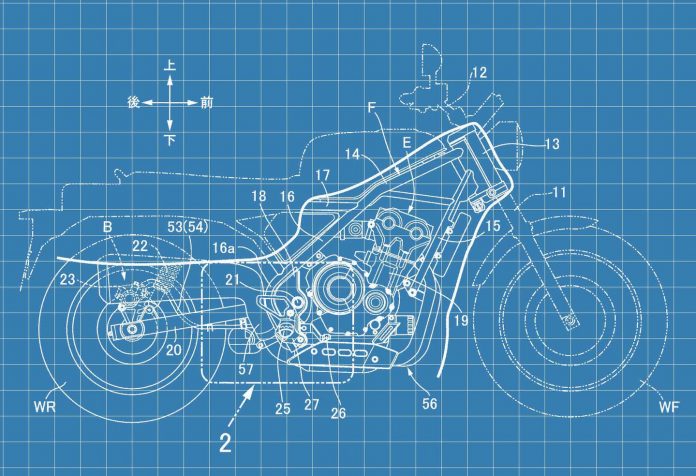 Renewed reports plus earlier filed patents indicates that a new Honda CL500 Scrambler model is happening soon enough.
Reports indicate that a Honda CL500 Scrambler is happening soon enough.

This is essentially a scrambler-styled offshoot of the Rebel cruiser.

It will harness a 471cc parallel-twin heart as seen in the Rebel and entire CB500 range.

Rumours also indicate a 'baby' CL250 Scrambler version is in the pipelines too.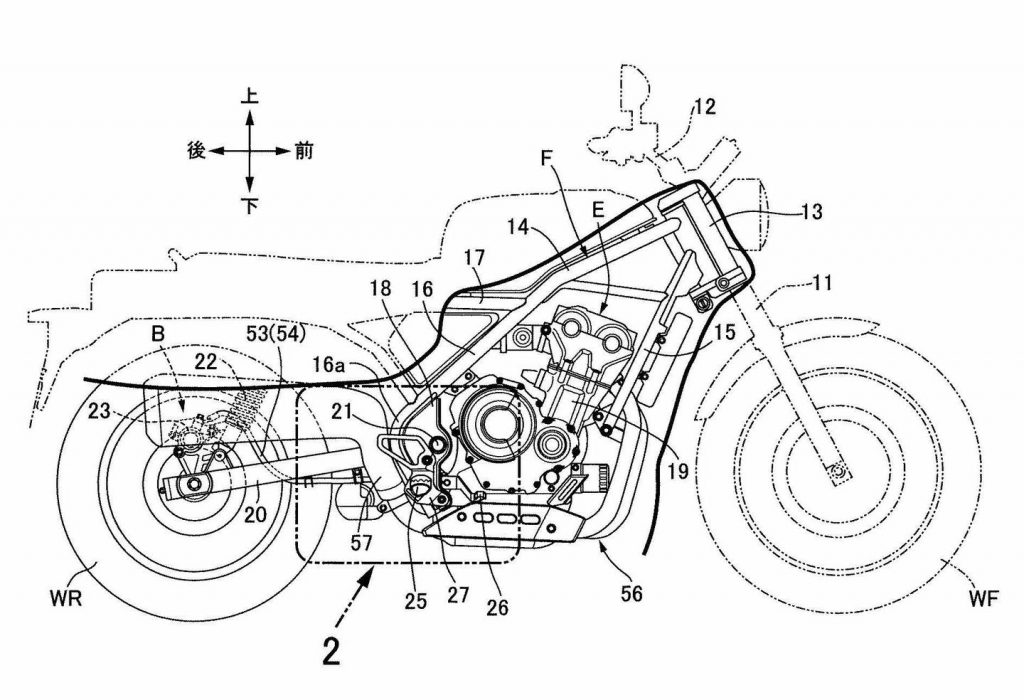 The Honda CB500 platform is poised to grow slightly if recent reports plus earlier filed patents are anything to go by. The latter, which hark back to 2019, has fuelled rumours of the Japanese marque's plans to introduce a Rebel-based offshoot, reportedly christened as the Honda CL500 Scrambler.
While a cruiser might not seem the obvious basis to a scrambler, it's not unprecedented. Rivals Yamaha did exactly that with the SCR950, which in itself is an offshoot of its Bolt cruiser with a retro scrambler vibe.
Furthermore, since traditional cruisers are amongst the handful of bikes remaining that employs a twin-shock rear suspension setup, these stand as ideal platforms to attain that 1960s to early '70s scrambler aesthetics as opposed to what modern chassis designs allow.
Initial patents that surfaced in 2019 showed a specific focus in reworking the Rebel's ergonomics completely to accommodate both a raised the seat height and a rider triangle befitting of mixed on- and off-road riding.
A lot of this was made possible thanks to a redesigned rear subframe. Also notable here is a modified exhaust setup, not forgetting the adoption of a bench-style seat saddle plus a number of small tweaks all around.
This being based off the Rebel, we can also expect no changes to said cruiser's 471cc parallel-twin powerplant the CL500 Scrambler will adopt – the same as found in the CBR500R, CB500F and CB500X. This isn't bad news entirely given its renowned reliability, decent performance, and relative friendliness to newbies.
What's also interesting is reports that the CL500 Scrambler will also spawn a smaller CL250 Scrambler offering to slot below it. This, aptly, will feature a 250cc heart instead, though this plan, as well as the bigger CL500 Scrambler's, hasn't been acknowledged officially by Honda yet.
Nevertheless, given the existence of these patents, perhaps it's now a question of 'when' instead of 'if'. Anyone else keen on a Rebel-based modern retro scrambler as we are?