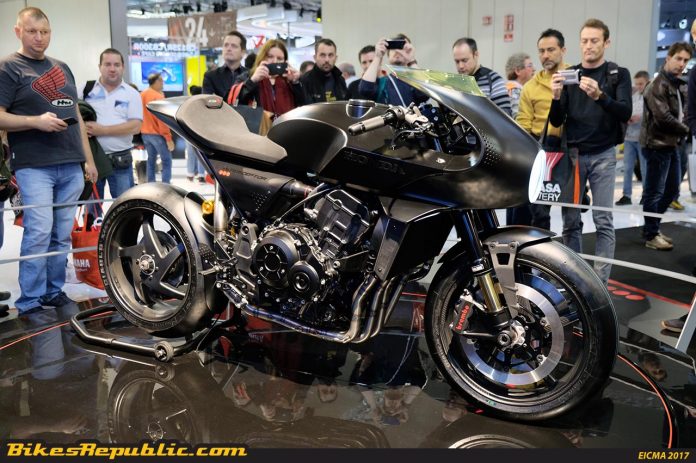 The Honda CB4 Interceptor Concept motorcycle was unveiled at the recent EICMA 2017 Show in Milan, Italy.
Carrying the "Sport Endurance" theme, the latest cafe racer concept by Honda carries their version of where the future of the bike category will head to.
There's a wind turbine embedded within the front fairing that'll help generate clean energy to power the integrated touch screen.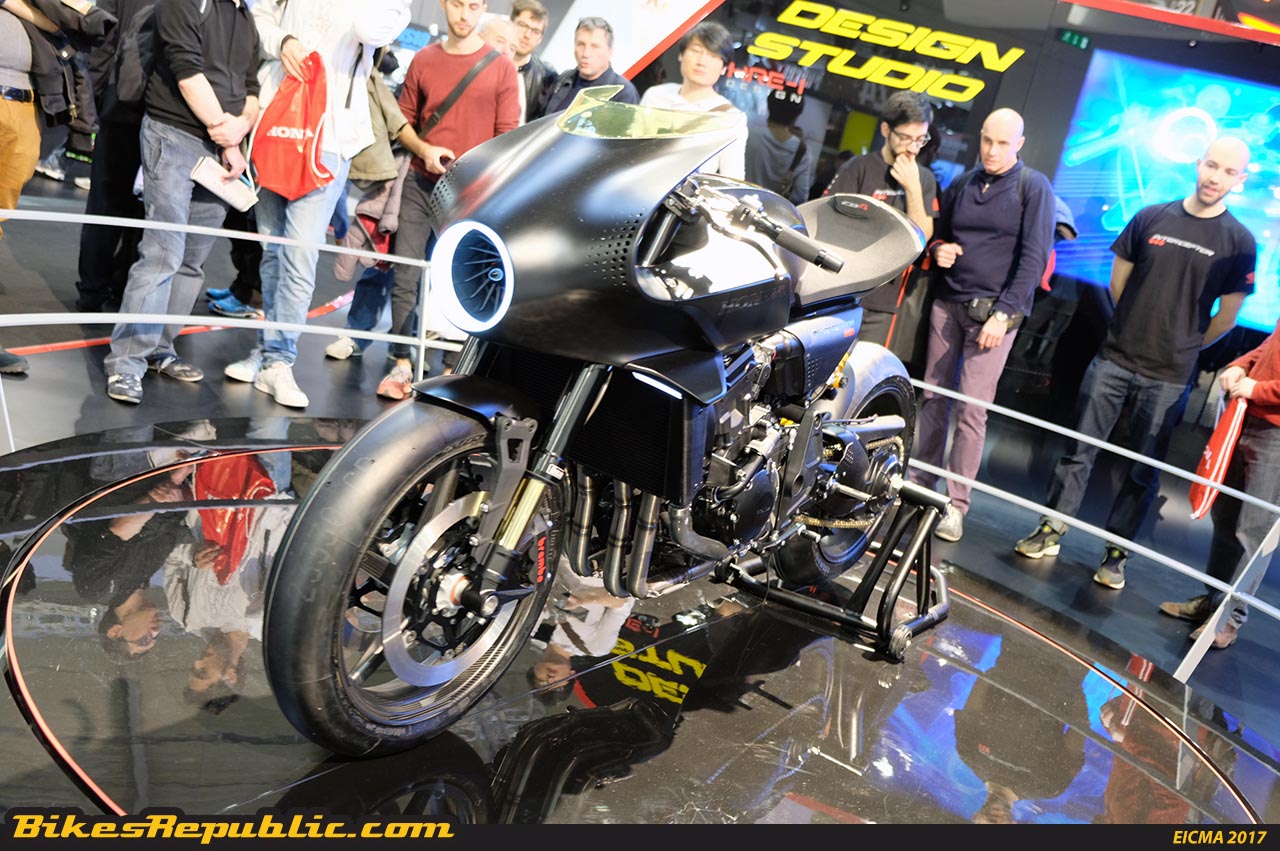 Let's face the fact here, people. The world revolves itself around concepts created by the many great minds fortunate enough to share their ideas with the rest of the world. Some people take these ideas and push them further into works of art, technological innovations and during the recent EICMA 2017 show in Milan, some of the most amazing motorcycle concepts we've seen yet.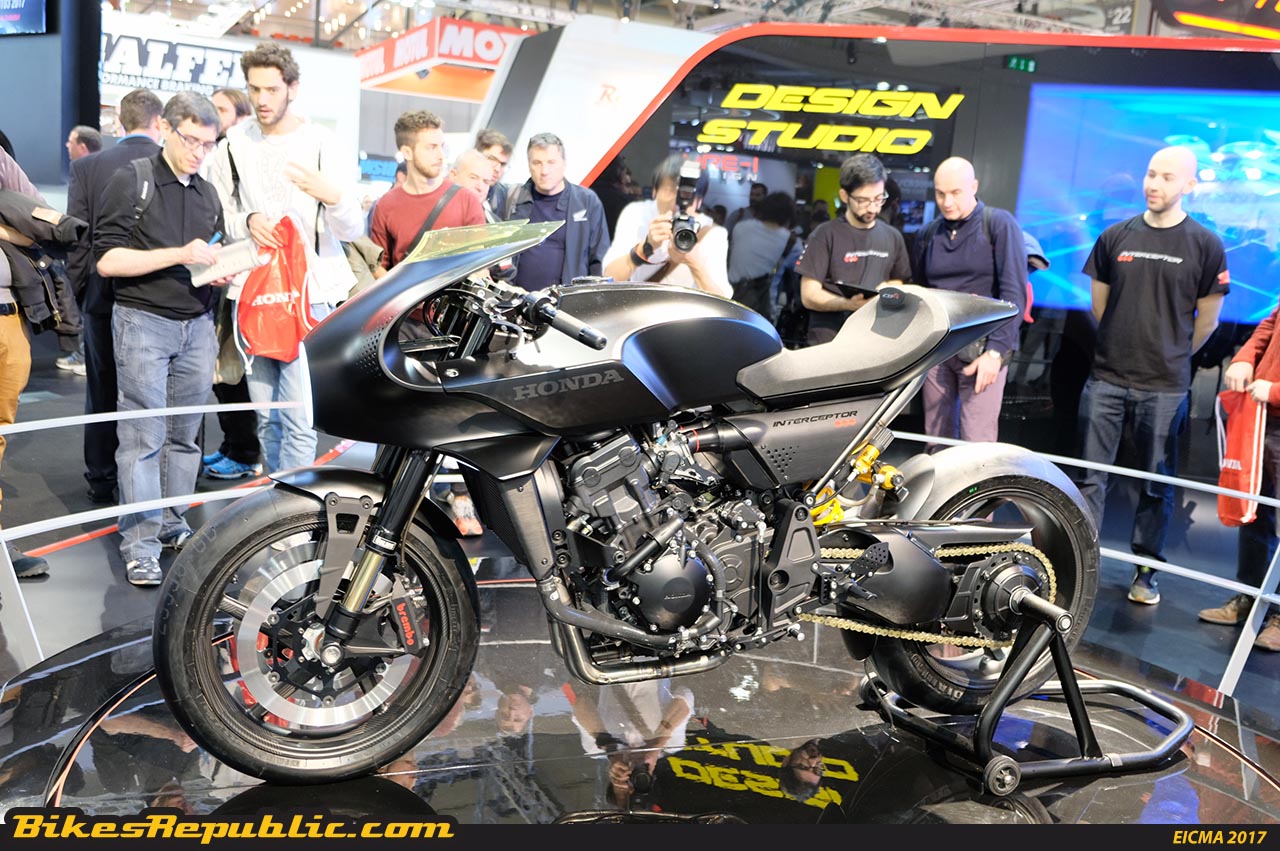 The folks over at Honda have technically perfected the idea of developing concept motorcycles down to an art. Their latest Honda CB4 Interceptor is the very definition that got us drooling with excitement and hopes that it'll one day become a fully-fledged production bike.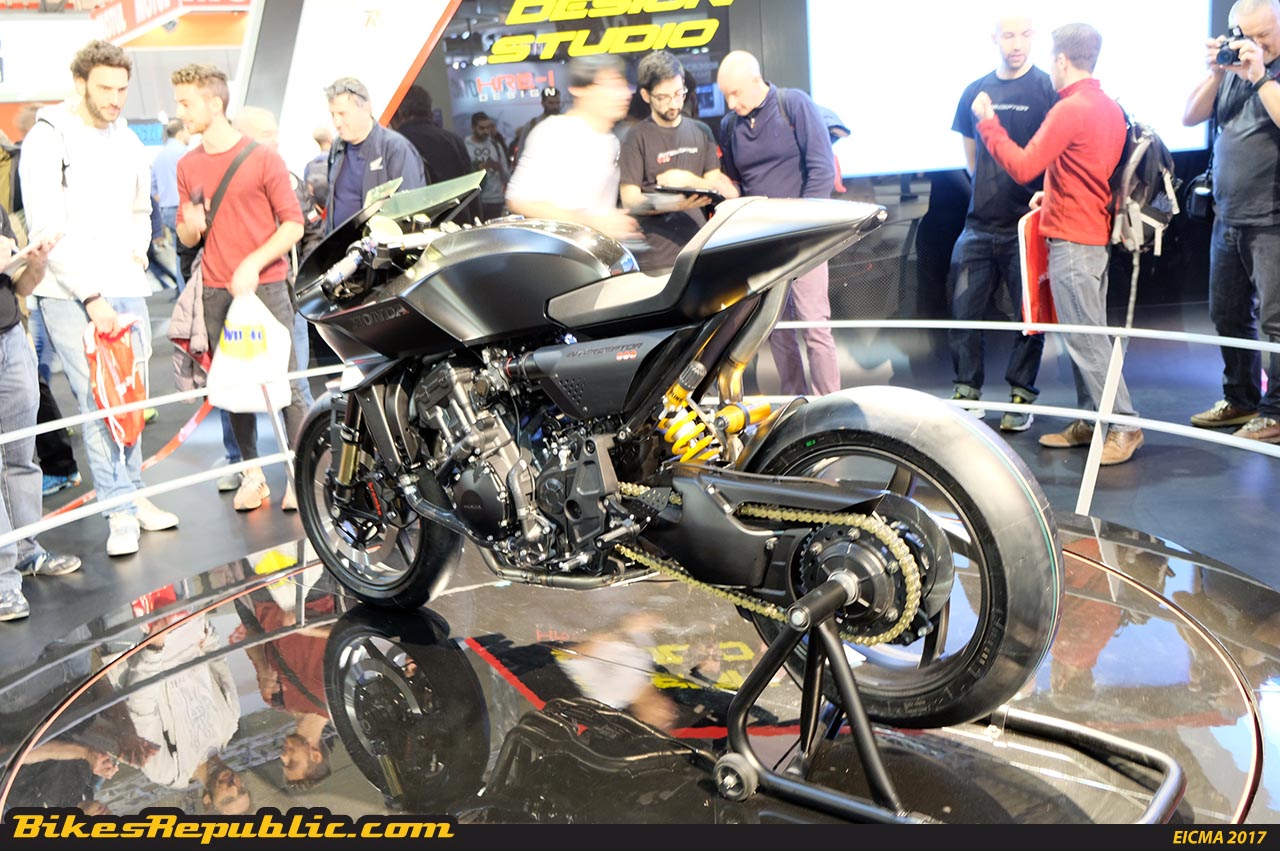 Further developing from the Honda Neo Sports Cafe design, the latest CB4 Interceptor concept has a more futuristic sport appeal dubbed 'Sport Endurance' which has successfully touched our very soul with excitement and desire to take this bad boy home away from prying eyes. If only we could. We want this cafe racer, Honda. Like, right now.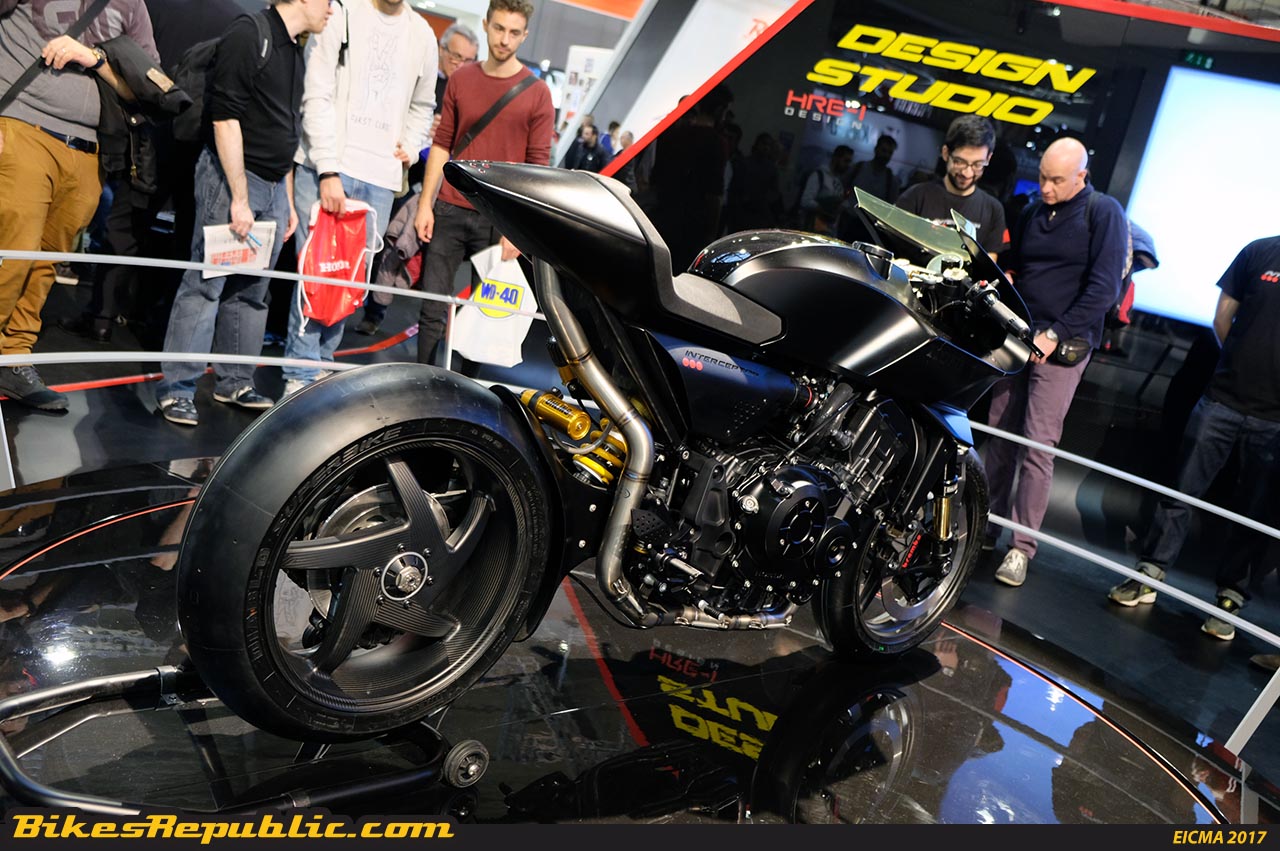 Looking closer at that sleek front fairing which comes in "Total Black", you'll find a piece of green tech that you wouldn't normally find in motorcycles. In a place where you would normally find the headlight (which is still there), there is a wind turbine that supposedly will help to generate clean energy to help power the integrated touch screen.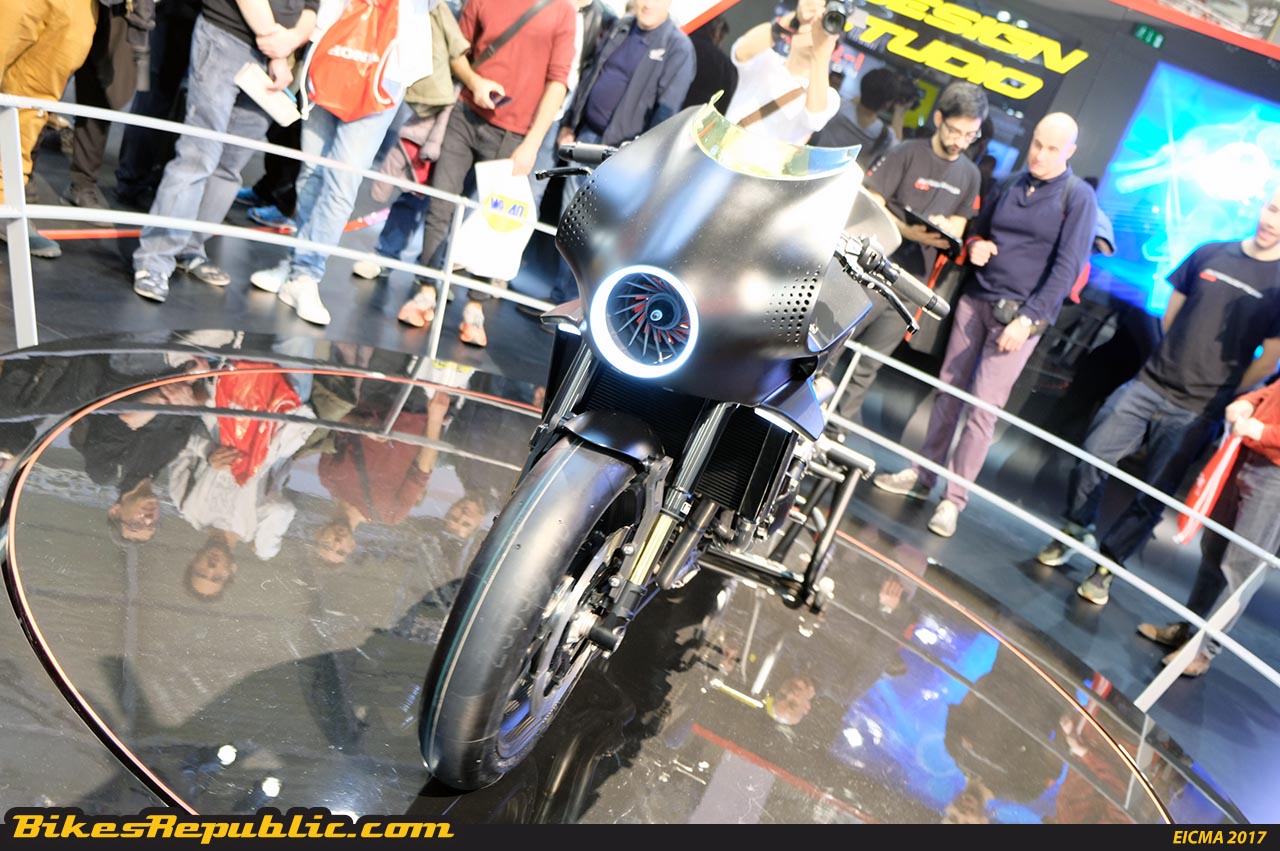 Other more important uses are displaying digital maps, make emergency calls, a platform to connect with your smartphones and many more to further enhance your overall riding experience.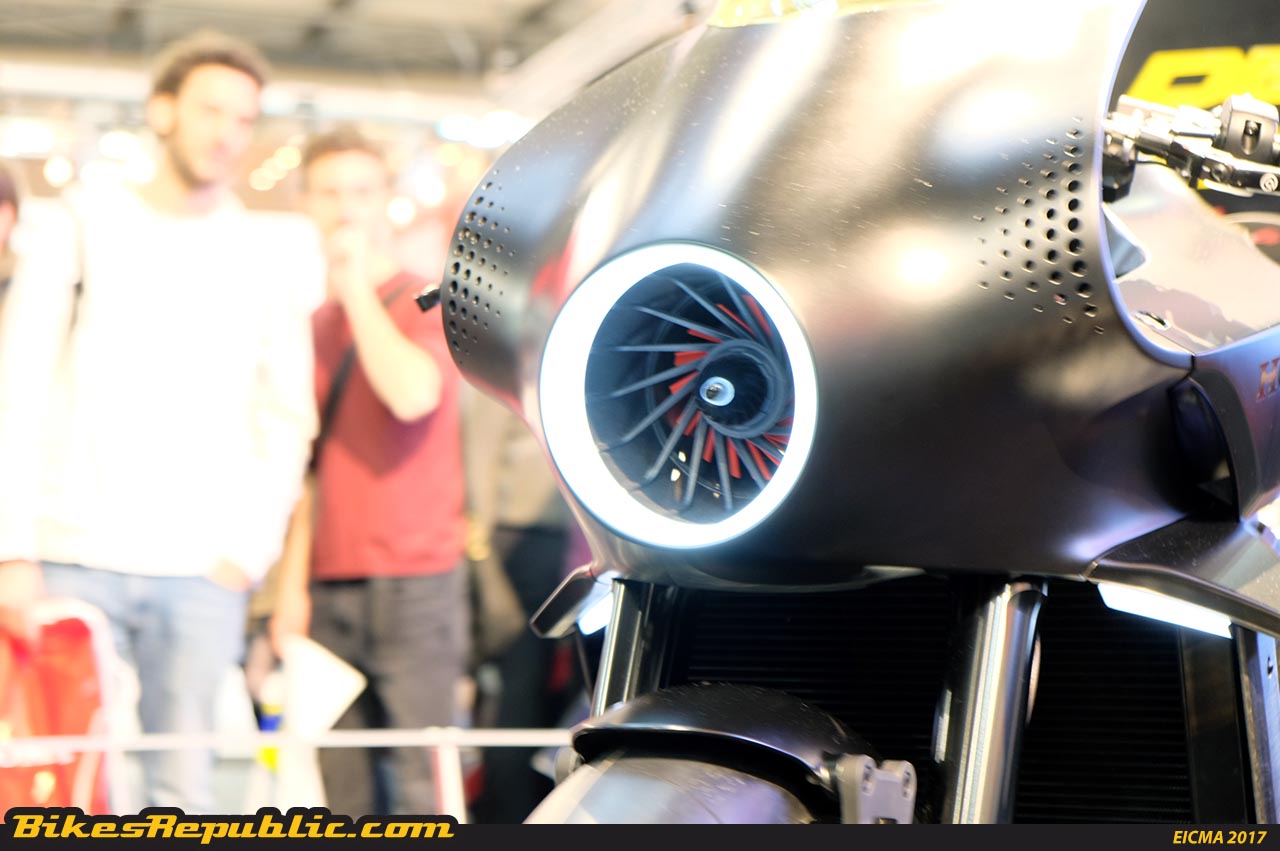 No mentions of the engine specifications but since it's heavily based on the Honda Neo Sports Cafe platform, we're guessing that it runs the 1,000cc inline-four engine judging by the exhaust manifolds. Is it considered a hybrid then when coupled with that wind turbine up front? No one knows.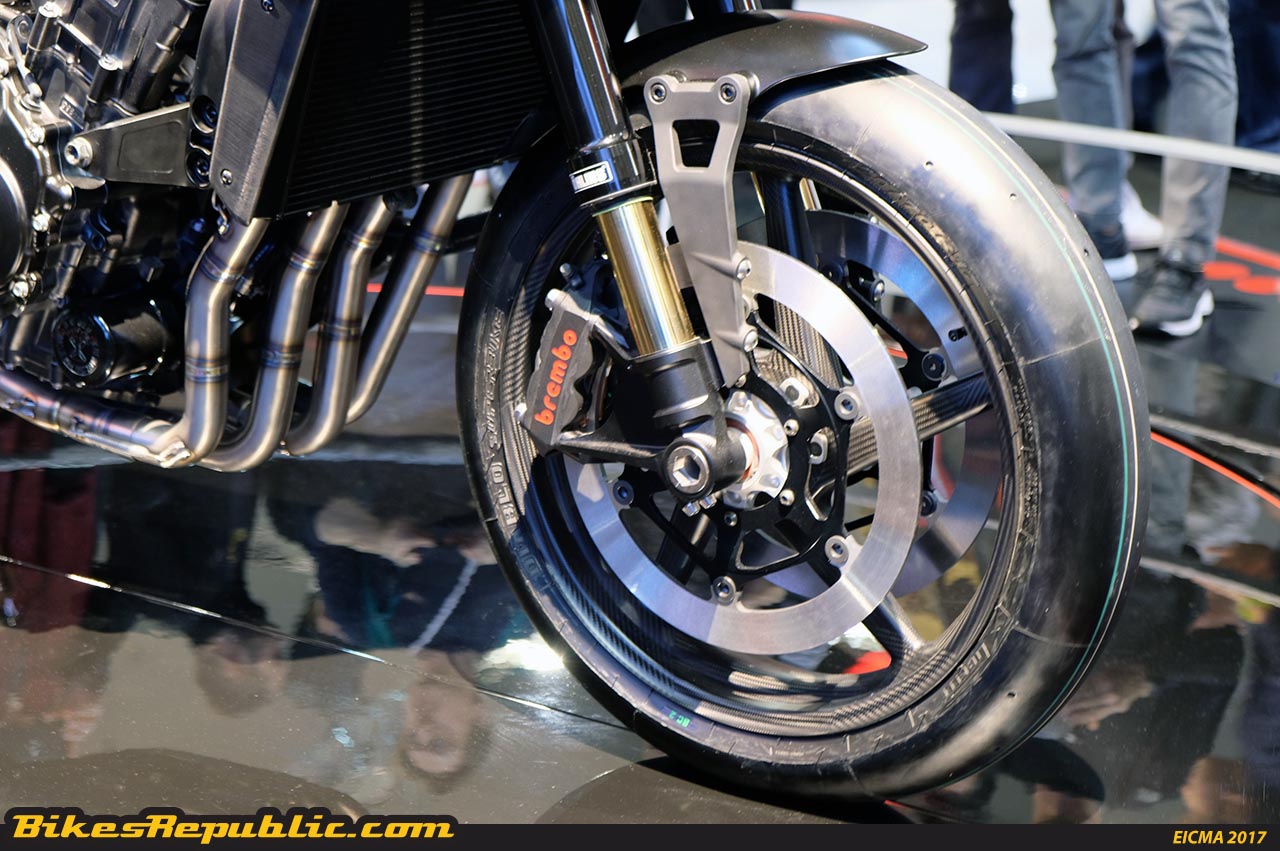 All we know is that the Honda CB4 Interceptor is so sleek and sexy, even Batman would go bananas for it. It won't be a surprise if this bike ends up in of his movies. If that day arrives, it'll surely be one heck of a Honda product placement. "Batman, powered by Honda."