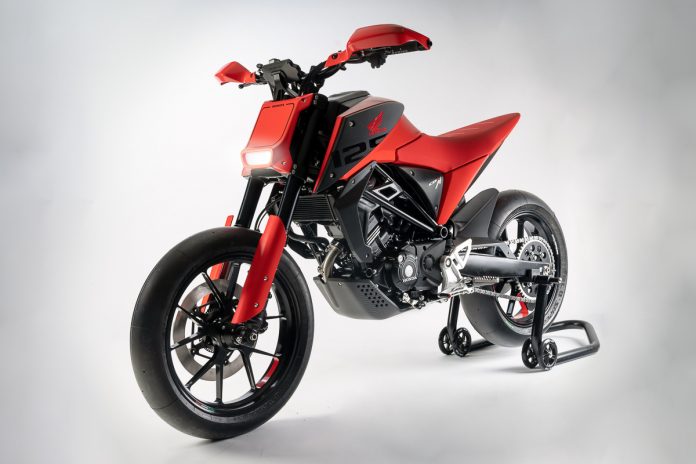 The Honda CB125M Concept was presented during the recent EICMA 2018 show in Milan.

The mini supermoto was unveiled alongside its adventure bike sibling, the Honda CB125X Concept.

Some of the specs fitted on the Honda CB125M Concept are 17-inch Marchesini wheels, Pirelli slick tyres, and an SC-Project exhaust.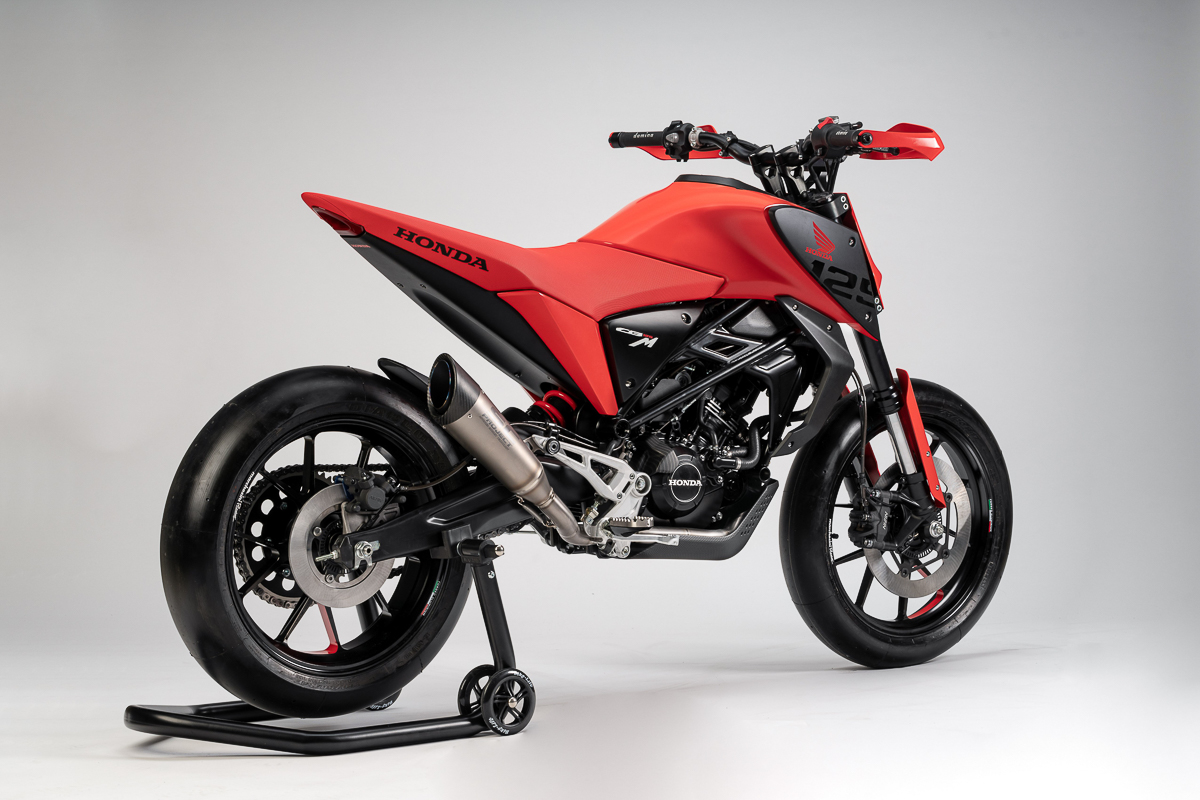 The introduction of the Honda CB125X Concept 125cc adventure bike was presented during EICMA 2018 in Milan together with its super mini-moto sibling, the Honda CB125M Concept. When it comes to making the base Honda CB125R even more enticing, the folks over at Honda Europe R&D department came up with this particular baby.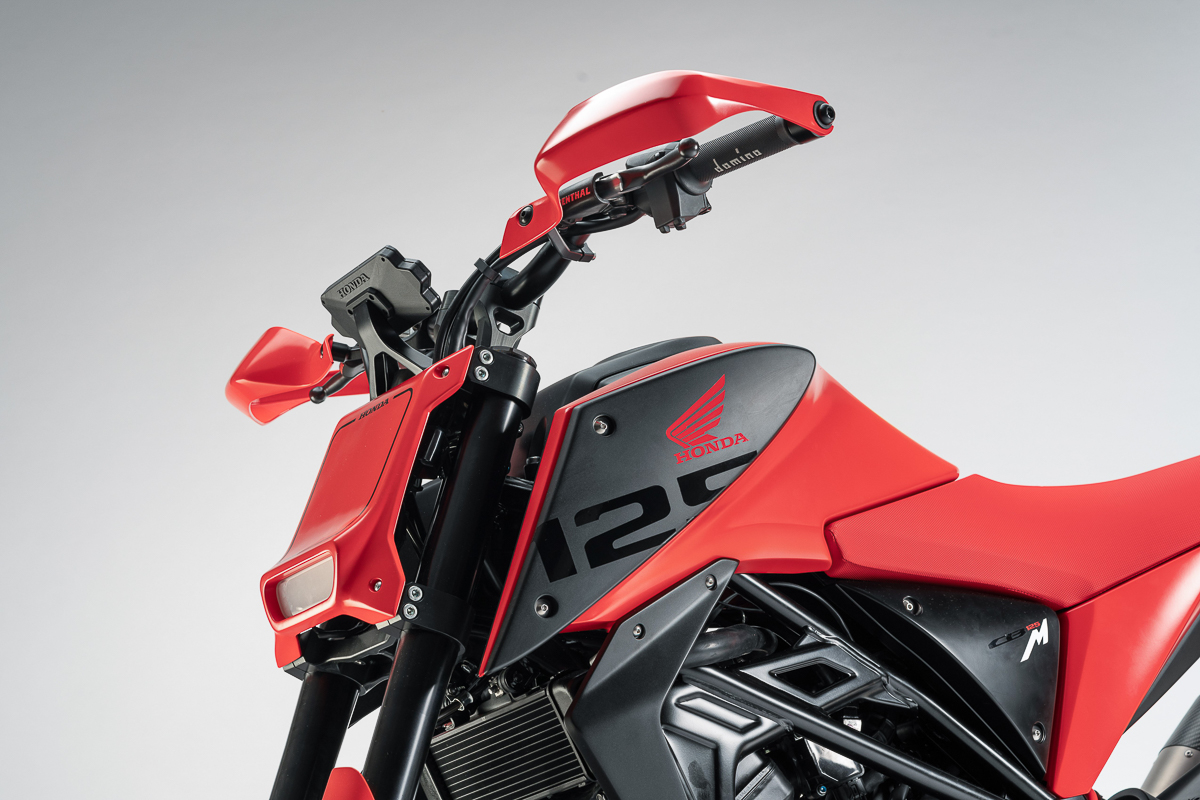 According to Honda, this is their vision for the future of small-capacity supermoto but at 125cc, it's more of a mini-moto (unless they plan to release a 250cc version or bigger). The recent why the 125cc is being put in the spotlight is the fact that this particular group of bikes is gaining more popularity in Europe with an estimated 25% of growth.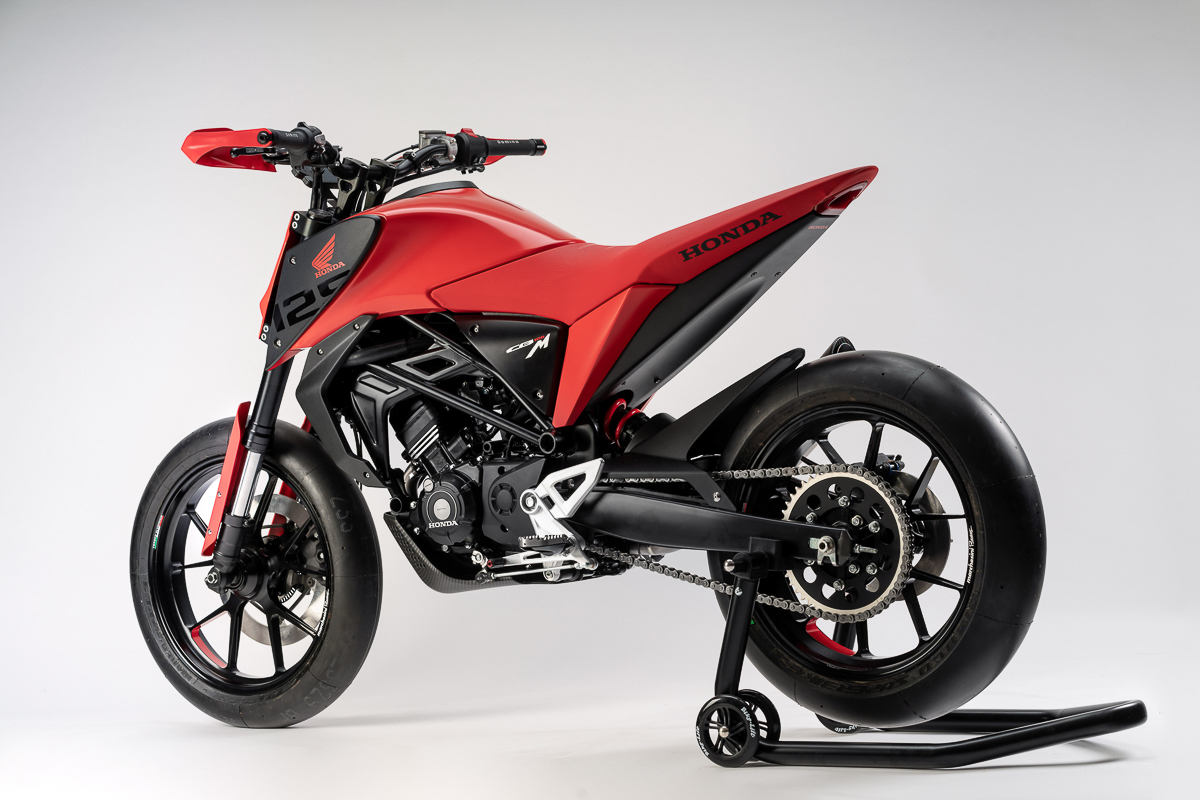 This 'naked street-focused machine' comes in a brilliant red colour scheme with "futuristic lines are minimalist and ultra-sharp, with a seat section that runs seamlessly into a short, high tail, and a miniscule LED headlight."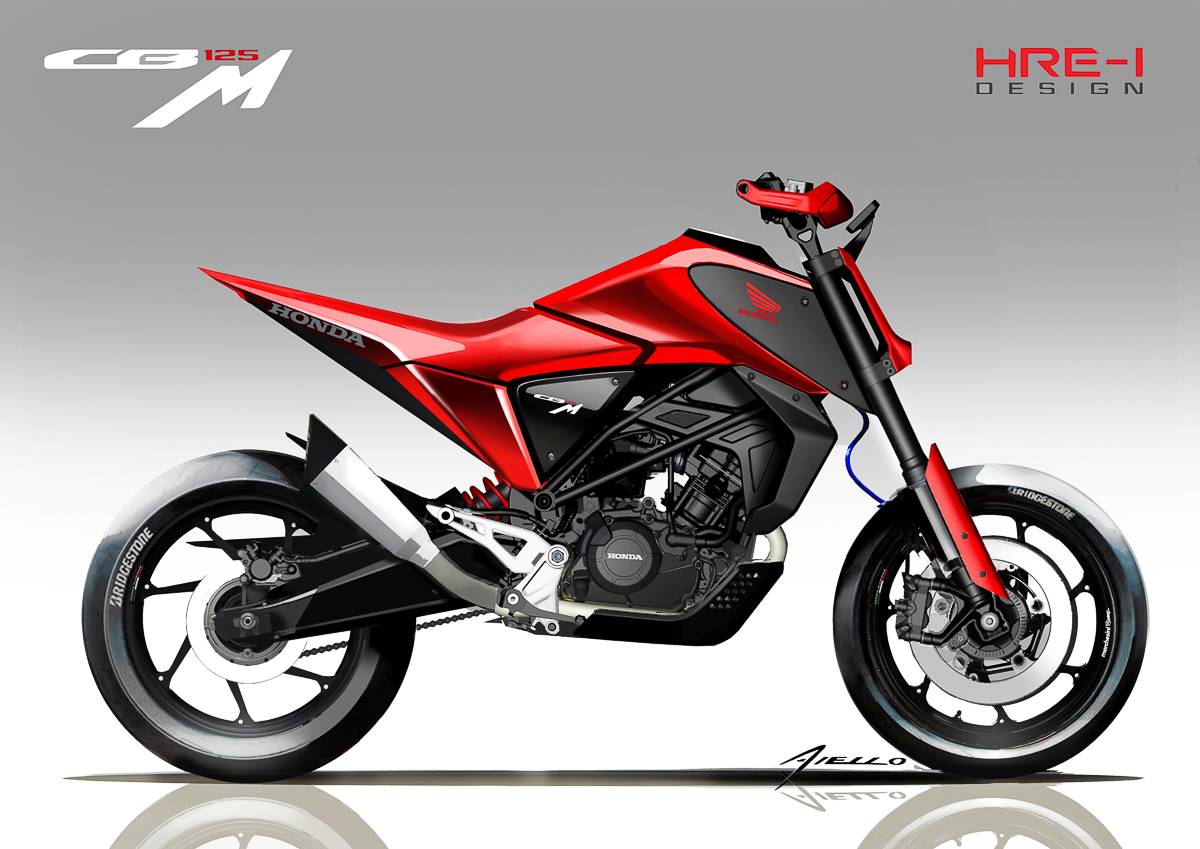 Some of the best specs found on the Honda CB125M Concept are its supermoto-like 17-inch Marchesini forged aluminium wheels wrapped with the finest Pirelli slick tyres, super-muscular bodywork (with a front end like the Honda MSX 125 aka "Grom"), and the best of all, the SC-Project exhaust system.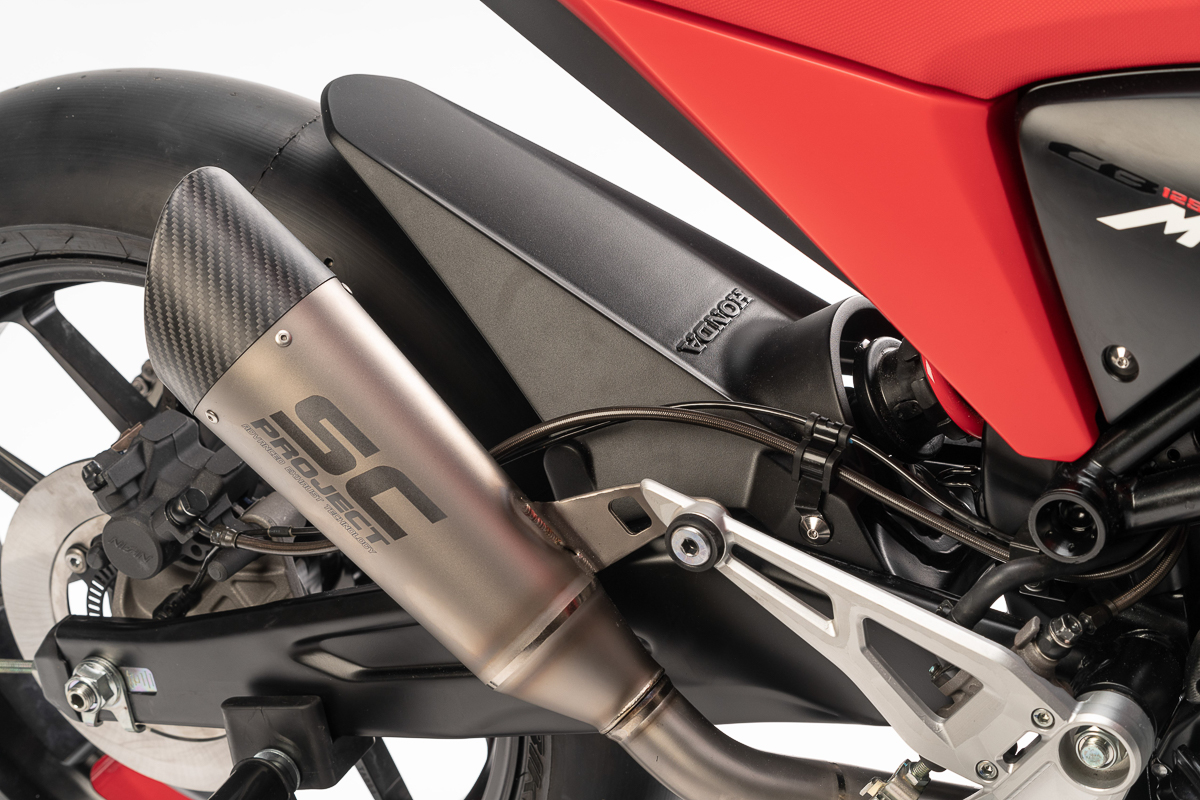 Overall, we would like to see this concept go straight into production but at a slightly bigger capacity which would be a lot of fun in the track as well as the bends on Sunday rides. Or trips to and from the office. Or trips to the nearby store. Basically, anywhere and anytime. We want this, too.