HJC Helmets has announced that they will be sponsoring Andrea Iannone for the 2018 and 2019 MotoGP seasons.
The 29 year old Italian from the Suzuki ECSTAR team will be using a brand new professional racing helmet based on their highly-regarded HJC RPHA 11.
Catch Iannone and his brand new HJC helmet this Sunday during the MotoGP 2018 Sepang winter test.
HJC Helmets is proud to introduce their latest sponsored rider, Andrea Iannone from the Suzuki ECSTAR of MotoGP. The number 1 brand helmet in North America has signed the 28 year old Italian rider for the 2018 and 2019 MotoGP seasons.
Andrea Iannone also known as "The Maniac" has been in the limelight for quite some time now ever since he joined the premier league. Once a rider for Ducati Team, he was the one who ended the top podium drought for Ducati in MotoGP two years back.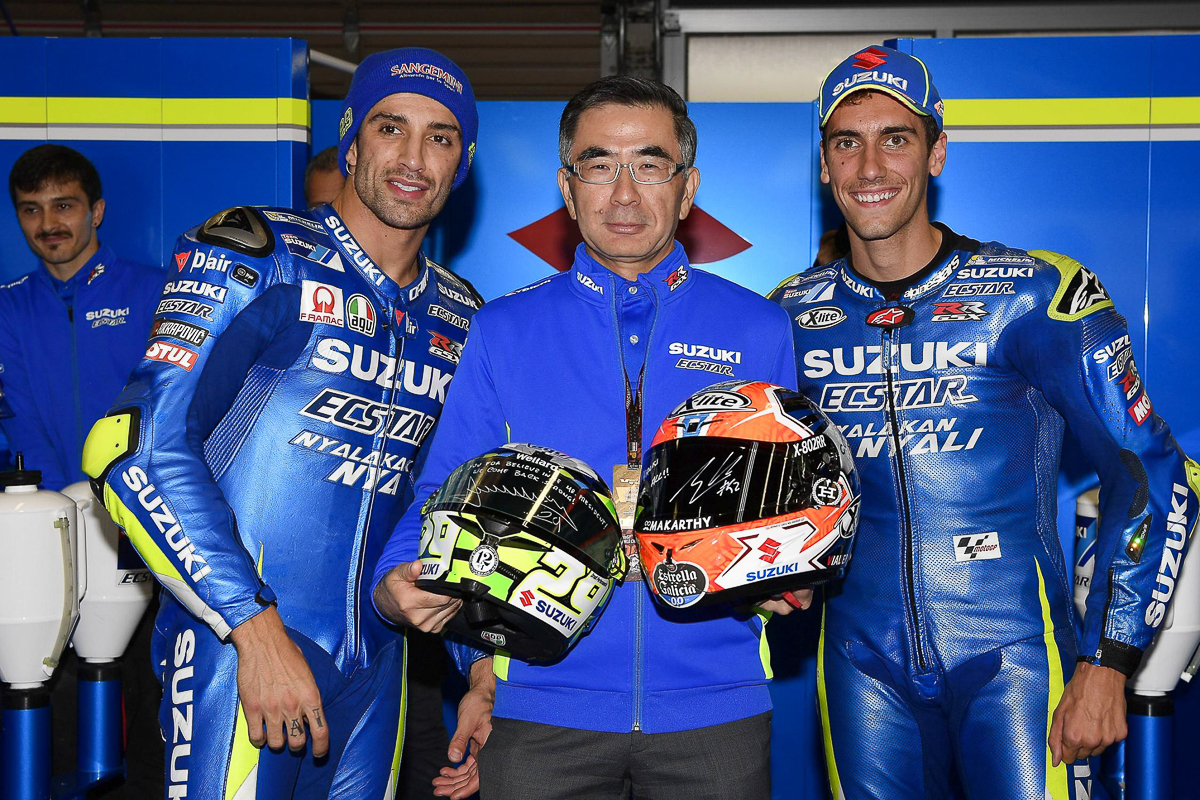 He then made his move to Suzuki to help them develop one of the most anticipated MotoGP race bikes that is the Suzuki GSX-RR. Paired with his wild riding style and charismatic personality, it's no wonder that HJC made the deal with the talented Italian.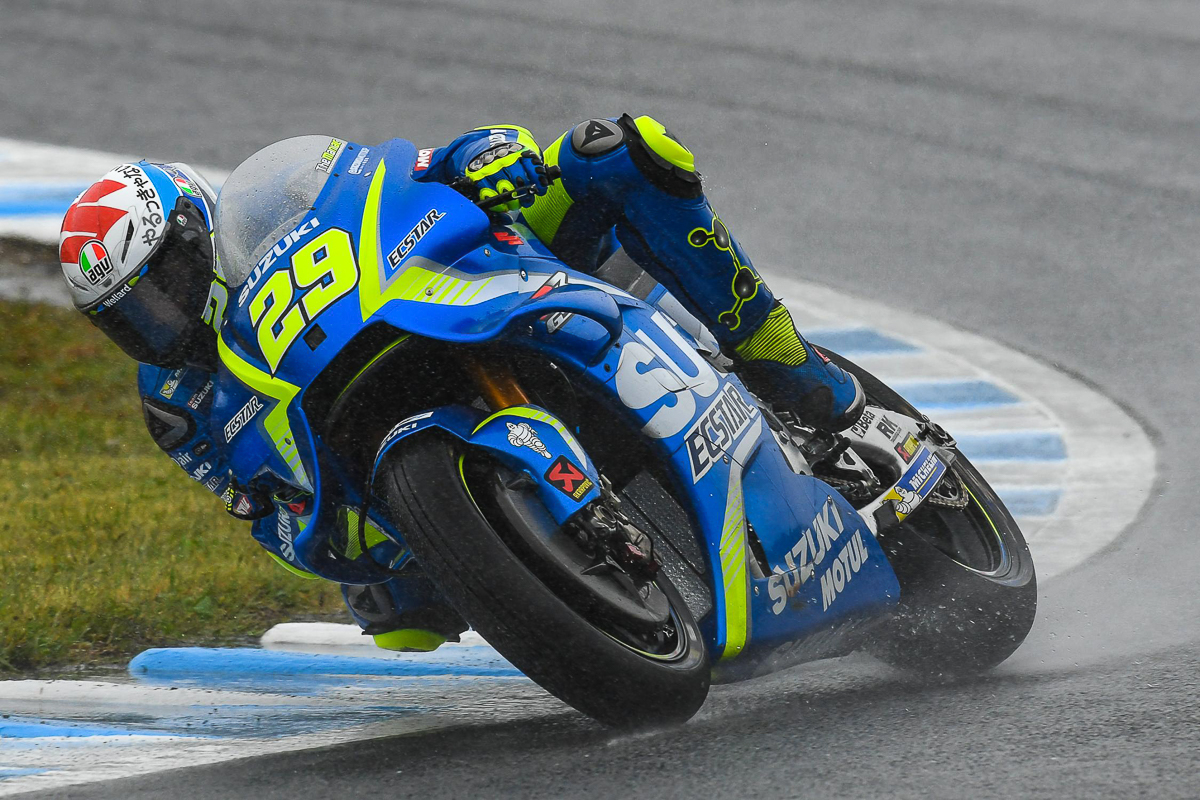 According to Andrea Iannone, "I am very excited to join the HJC Helmet family this year.  HJC has a tradition of quality and race performance helmets. With their multiple MotoGP title sponsorships and the large portfolio of racers around the world, HJC is the brand of choice in MotoGP. I am glad to be one of their top ambassadors and I look forward to a long-term commitment to the brand."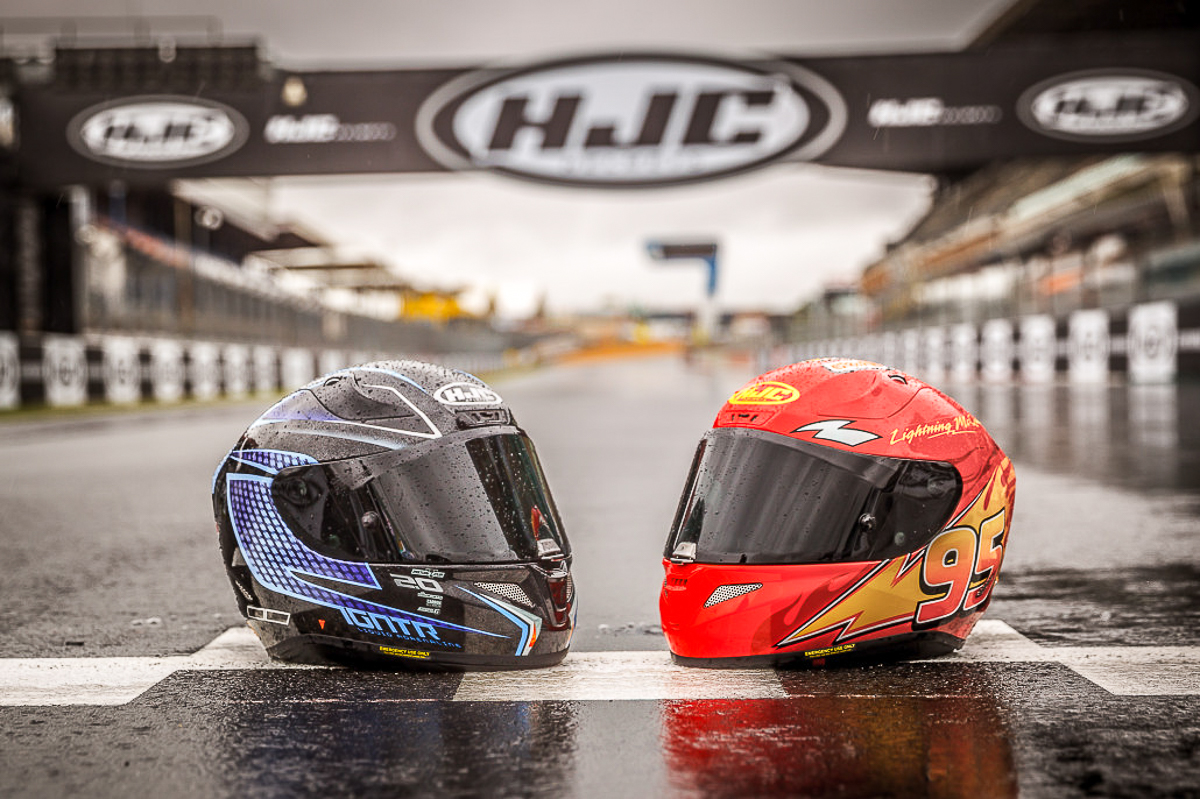 HJC Helmets also announced that Iannone will be wearing a brand new helmet developed specifically for professional racing purposes. This new race helmet will be developed from the flagship and most high-end helmet in the market, the HJC RPHA 11 full face helmet.
Catch Andrea Iannone and his brand new HJC helmet this Sunday during the first day of the MotoGP 2018 Sepang winter test happening from 28 to 30 January 2018. See you guys there!
2017 HJC RPHA 11 Monster Energy helmets now in Malaysia – RM2,429!