It's hard to deny how the Petronas Yamaha Sepang Racing Team made their mark during their very first year in MotoGP. Last season was full of drama, spectacles, and amazing results which ironically started with doubts and worries related to a new team and relatively questionable choices of riders.
Under the helm of Dato' Razlan Razali, CEO of Sepang International Circuit and Team Principal, they not only proved every doubter wrong but technically blew everyone out of the water with huge success, especially from the main rider in the premier class, Fabio Quartararo.
We've heard stories where some folks actually said that Quartararo was the wrong choice where not many people have heard of his past accomplishments but in the 2019 season as a rookie, he was probably the only one that could match up wheel-to-wheel against the MotoGP World Champion, Marc Marquez (Repsol Honda).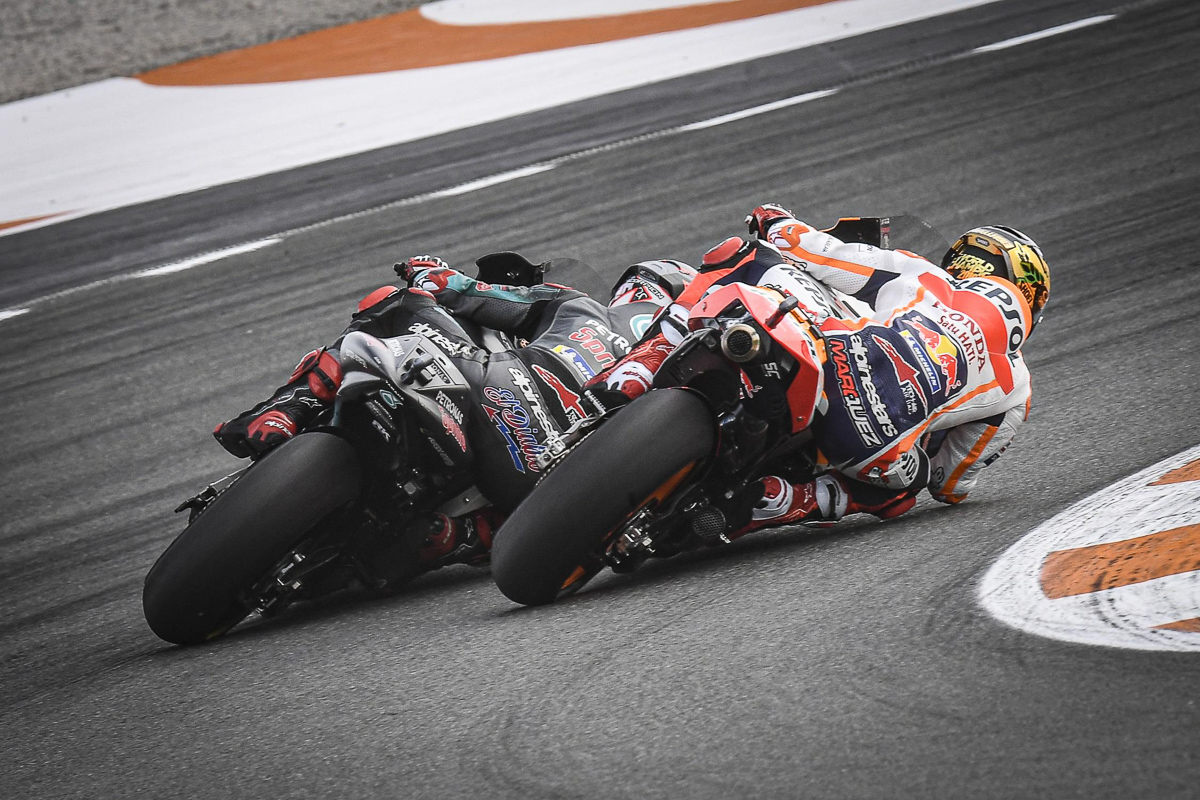 Petronas Yamaha Sepang Racing Team made their first major mark by the fourth race where both Fabio Quartararo and Franco Morbidelli qualified at the very front of the pack which left many folks wondering "Where did that come from?" Two races later, Quartararo gifted the team their very first podium finish and what a celebration that was. New team? Satellite bike? Unknown rider? It didn't matter.
What the Petronas Yamaha SRT squad achieved by the end of the season was nothing short of spectacular with accomplishments like:
Top Independent Team in MotoGP
Top Independent Rider in MotoGP (Fabio Quartararo)
Rookie of the Year in MotoGP (Fabio Quartararo)
Six MotoGP Pole Positions & 17 front-row starts
Seven MotoGP Podiums
Two fastest race laps
Fourth position in the overall team standings
2020 will be an even tougher year as they have to follow up with the great results obtained in 2019. With more experience and added support from the Yamaha factory, scoring their first win is not a matter of if anymore, but when. Their Moto2 and Moto3 efforts will also try to offer more positive results with Xavi Vierge and Jake Dixon in Moto2 plus John McPhee and Khairul Idham Pawi in Moto3.
Image source: MotoGP
PETRONAS Sprinta Lubricant and PETRONAS Yamaha Sepang Racing Team Looking Forward to More Success in 2020