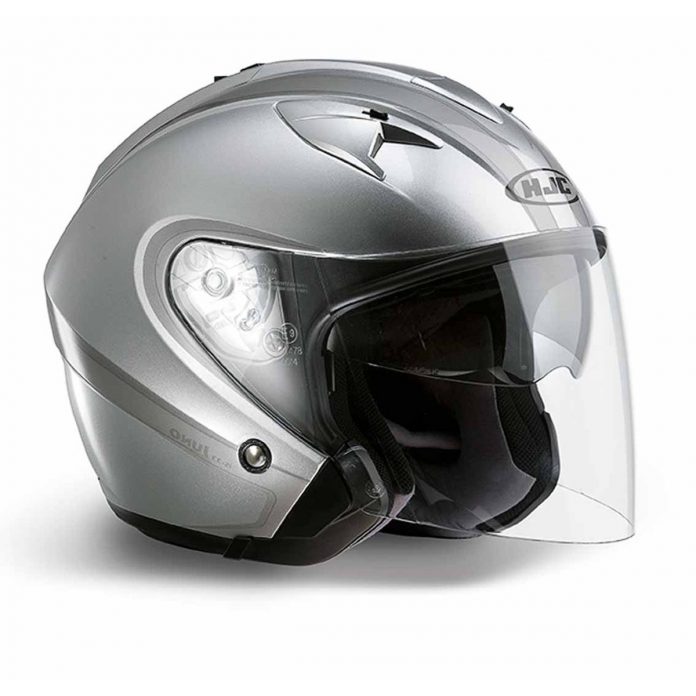 HJC Helmet Malaysia will give away a brand new HJC IS-33 open-face helmet to one lucky individual who can come up with best comment in the final prize giveaway Facebook post contest.
The final topic has been posted on the Bikes Republic and Moto Malaya Facebook pages and the best comment will be chosen to take home the HJC IS-33 plus other mystery prizes.
The HJC Helmet Malaysia Final Giveaway contest will end on this Sunday (22 October 2017) at midnight.
In conjunction with the upcoming Shell Malaysia Motorcycle Grand Prix which is going to be held from 27 October 2017 to 29 October 2017, HJC Helmet Malaysia has been running a month-long contest on our Bikes Republic and Moto Malaya Facebook pages.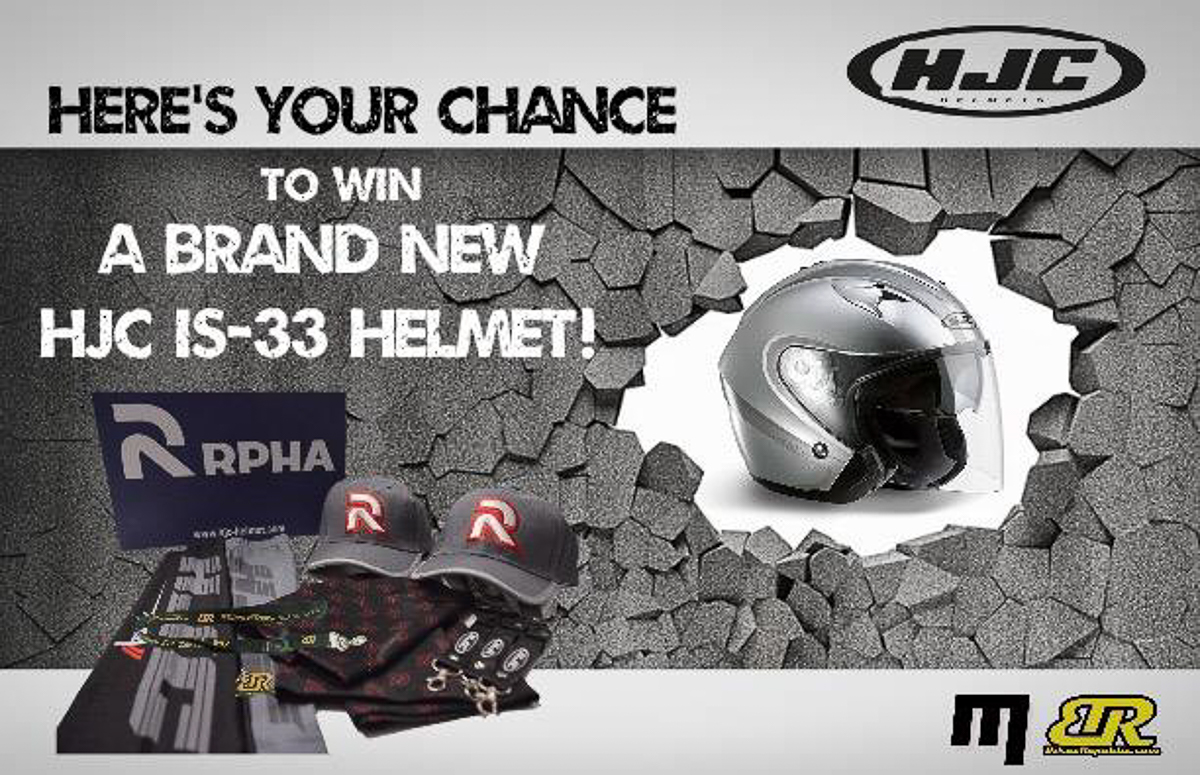 A lot of lucky individuals have won some mystery prizes from HJC Helmet Malaysia but for the finale, one lucky person will get to bring home the ultimate prize in the form of a brand new HJC IS-33 open face helmet!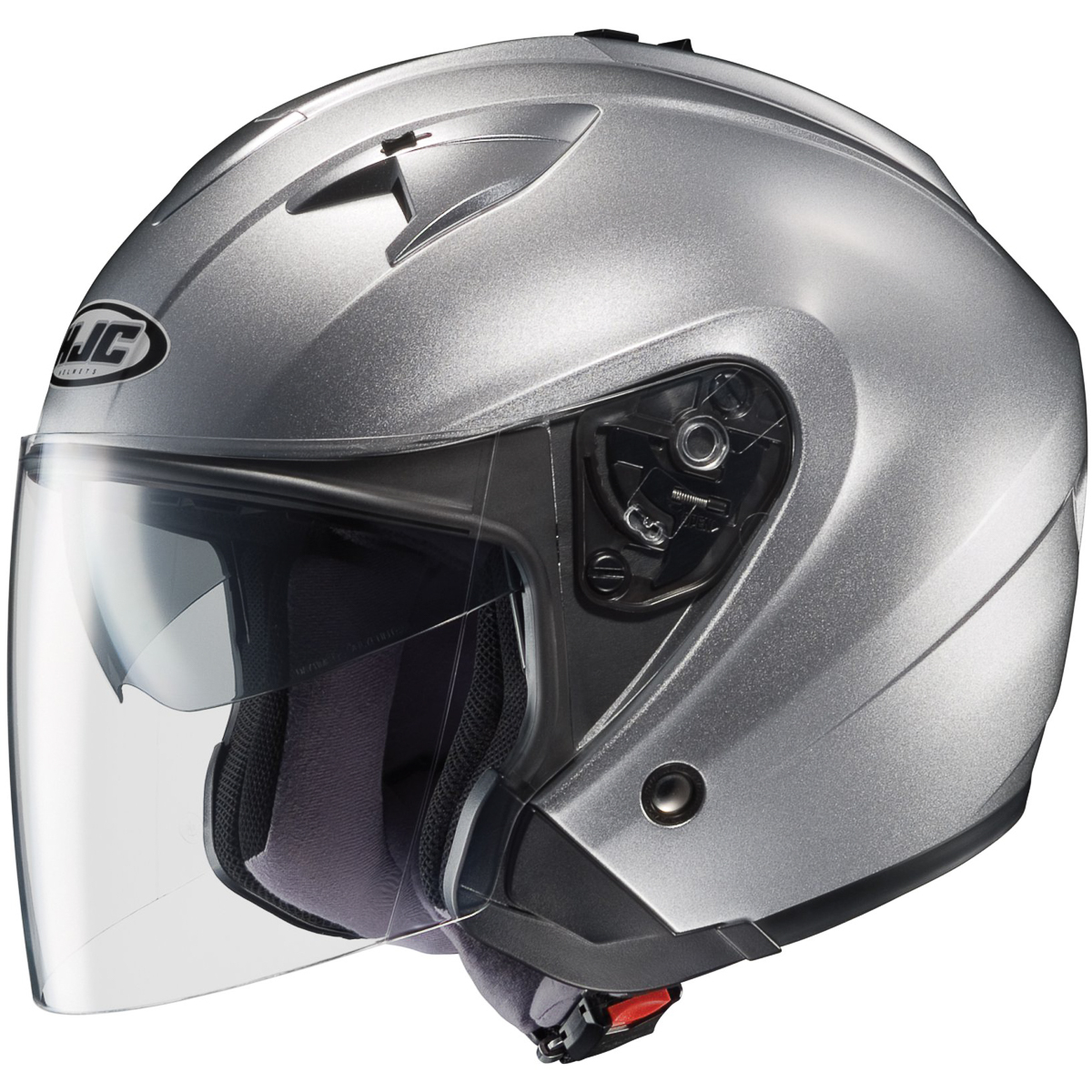 From 20 October 2017 to 22 October 2017 (three days ONLY), the best comments from the final topic posted on the Bikes Republic Facebook page as well as our sister site, Motomalaya.net, will be selected to take home more mystery prizes BUT the very best comment in the next few days will end up owning this very exclusive open-face helmet courtesy of HJC Helmet Malaysia.
Some of the highlighted features of the HJC IS-33 helmet are:
Advanced Polycarbonate Composite Shell: Lightweight, superior fit and comfort using advanced CAD technology.
One-touch Integrated SunShield: Smoke-tinted 3-stage adjustable SunShield deploys quickly and easily (patent pending).
UV-treated Flip-up Faceshield: Opens easily.
QuickSlide Shield Replacement System: Quick, secure, tool-less removal and installation.
"ACS" Advanced Channeling Ventilation System: Full front to back airflow flushes heat and humidity up and out.
SilverCool™ Interior: Moisture-wicking and odour-free interior with advanced silver anti-bacterial fabric. Comfortable, removable and washable.
Standard Certifications: DOT approved

So, what are you waiting for? Head on over to our Bikes Republic Facebook page and write down the ultimate comment to win this baby! Those who prefer writing in Malay, place your comments on the post posted up on the Moto Malaya Facebook page. Good luck, everyone!