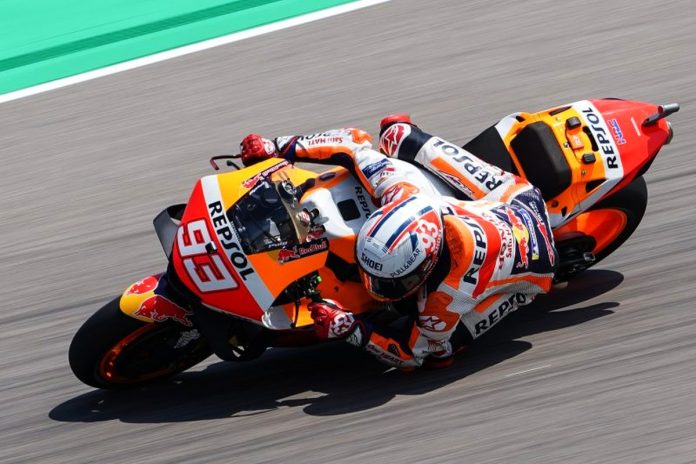 Viral on-board video show what it was like to share a trackday with MotoGP superstar Marc Marquez.
Racer-instructor Johann Flamann posts unique footage of sharing a trackday with MotoGP ace Marc Marquez.

Footage shows Marquez riding a Honda CBR600RR during outing to assess his recovery from Diplopia (double-vision).

Despite riding bigger, faster 1,000cc machines, Flamann and a few others were bested in the corners by Marquez.
For those curious, MotoGP riders like Marc Marquez are actually allowed to enter a trackday session during down-times in between races. However, there are some restrictions in place, and riders must garner the approval of MotoGP Technical Director, Danny Aldridge, beforehand as well.
To garner Aldridge's approval, MotoGP riders must only use standard production bikes with only a few changes allowed to make them fit for track use. These include bodywork, brakes, exhausts, suspension, footrests and handlebars, levers, tyres, and wheels, though the aim should be for the bike to remain as close to stock as possible.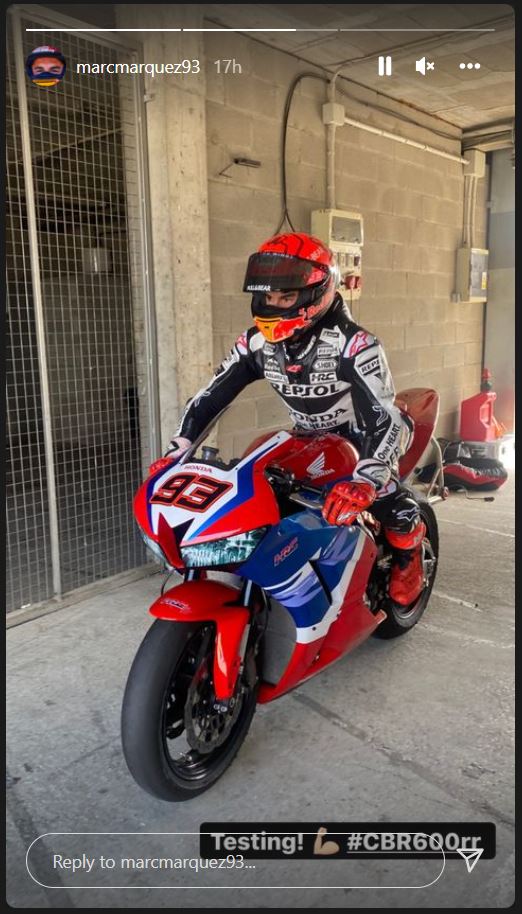 This should explain why Marquez was allowed to take his Honda CBR600RR trainer out for a trackday recently at the Alcarrás circuit in Spain just days before flying out Texas. Said trackday was significant as the six-time premier class champion used it to assess his recovery from Diplopia (double-vision).
As it was an open trackday, Marquez of course had to share the asphalt with other riders. Present on that particular day was racer and instructor Johann Flammann, who was also armed with a 360-degree action camera that caught all the action from his perspective.
If you ever wondered what it was like to share a trackday with an active MotoGP rider, the 8-miunte video Flamann posted on his YouTube channel ought to give you some semblance of which.
Aptly, despite riding a 'lesser' 600cc machine, Marquez still bested Flamann, plus a few other riders who mostly fielded bigger 1,000cc machines with nearly twice the power of Marquez's CBR 600RR – Flamann himself was on a race-prepped Kawasaki Ninja ZX-10R, according to his video description.
The footage shows Marquez unable to resist the temptation and assert his prowess, executing a series of passes through the corners with super late braking, as well as using outside lines. Clearly, these 'amateurs' had quite the experience.
Considering how his race in Texas went, this trackday was a good form of 'training' indeed for 29-year-old Marc Marquez.
By the way, besides MotoGP riders, trackday restriction also apply to Moto2 and Moto3 riders. Firstly, Moto3 riders are not allowed to ride bikes made by their own manufacturer of between 200cc and 300cc.
Moto2 riders, on the other hand, are not allowed to ride Triumph bikes of between 665cc and 865cc. Essentially, they are not allowed to ride a production bike close to the machine they are racing.