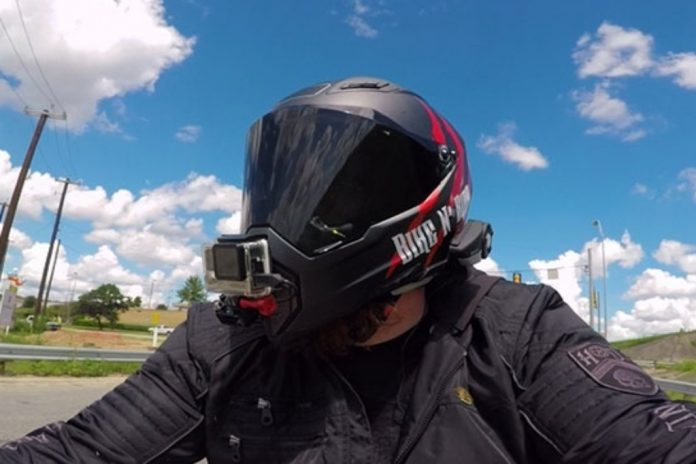 , The Motor Vehicle Department (MVD) of Kerala, India, has decided to ban helmet-mounted cameras.
Helmet-mounted cameras is seen as distraction by Kerala's MVD.
Some riders used the camera to record dangerous stunts and shared them on social media. 
The details were leaked to the public from an internal memo circulated among MVD officials.
According to the documents, riders caught using helmet-mounted cameras will face a penalty of INR1,000 (RM56) with driving licenses suspended for 3-months.
Kerala's MVD brought up the proposed ban on helmet-mounted cameras last year. The department claimed that the equipment could distract riders, leading to accidents.
However, in the latest report, the ban is an effort by Kerala's MVD to crack down on riders recording their dangerous stunts and sharing it on social media, which could lead to others imitating the same stunt.
Nonetheless, riders may still be allowed to mount their cameras elsewhere – handlebars or jackets – as some riders still need the recorded videos, which can be used as video evidence in case of accidents.