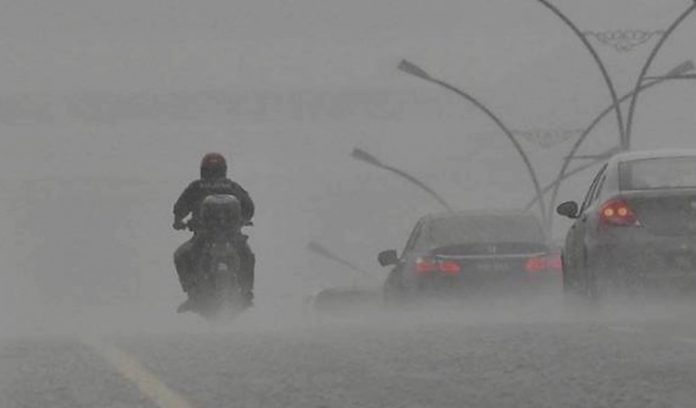 MetMalaysia issues warning of continuous heavy rain with dangerous levels expected in Pahang, Negeri Sembilan, Melaka, and Johor until Thursday.
In a statement released by MetMalaysia, continuous heavy rain warning was issued for three areas in Pahang – Bera, Pekan, and Rompin. Meanwhile, Negeri Sembilan, Melaka, and Johor are also affected by the warning.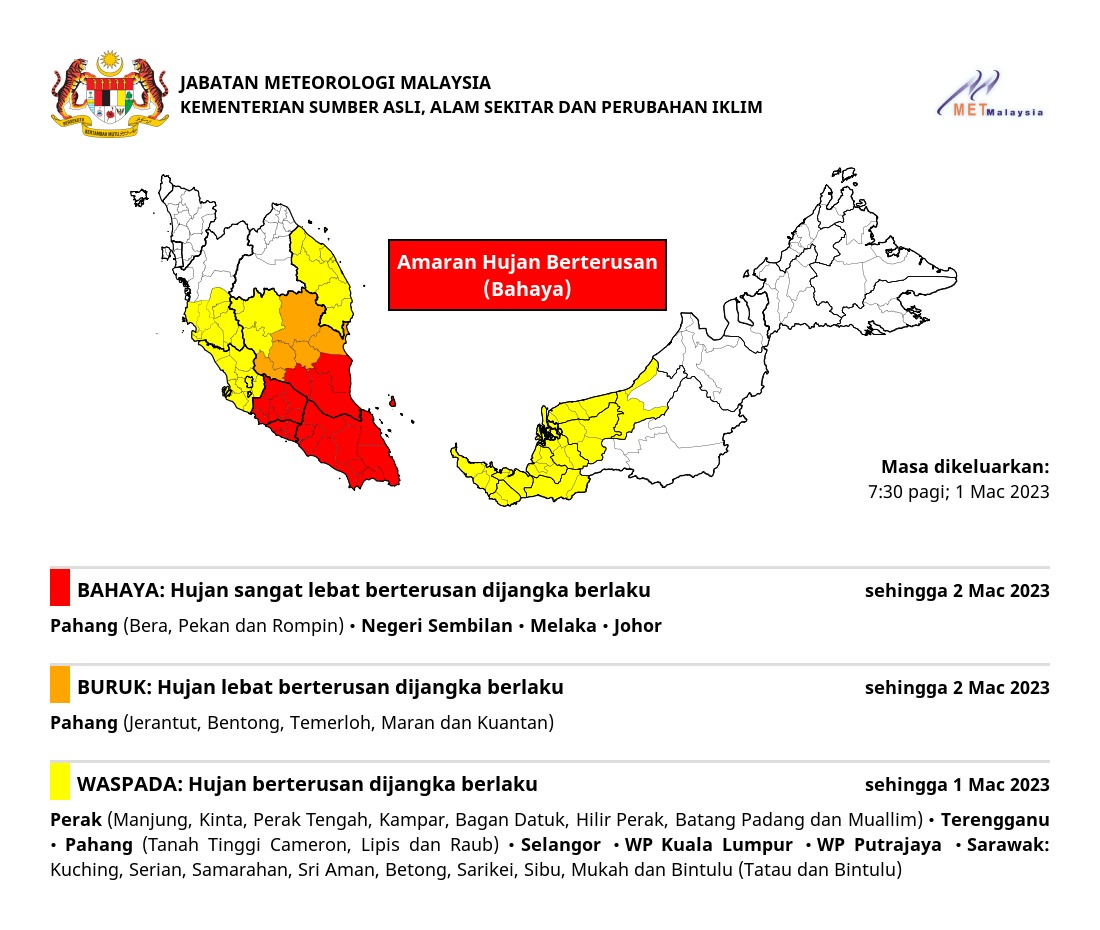 MetMalaysia also mentioned that continuous heavy rain warning at a dangerous level was issued for Jerantut, Bentong, Temerloh, Maran, and Kuantan in Pahang. On the other hand, the continuous heavy rain warning at a cautionary level is still in effect until today for Manjung, Kinta, Perak Tengah, Kampar, Bagan Datuk, Hilir Perak, Batang Padang, and Muallim in Perak.
Other areas affected include Tanah Tinggi Cameron, Lipis, and Raub in Pahang, Terengganu, Selangor, Kuala Lumpur, and Putrajaya.
In Sarawak, a cautionary warning has been issued for the areas of Kuching, Serian, Samarahan, Sri Aman, Betong, Sarikei, Sibu, Mukah, Tatau, and Bintulu.
MetMalaysia advises the public to stay updated with the latest weather information through the official website, myCuaca application, and official social media platforms. For further inquiries, the MET Malaysia hotline at 1-300-22-1638 can be contacted.