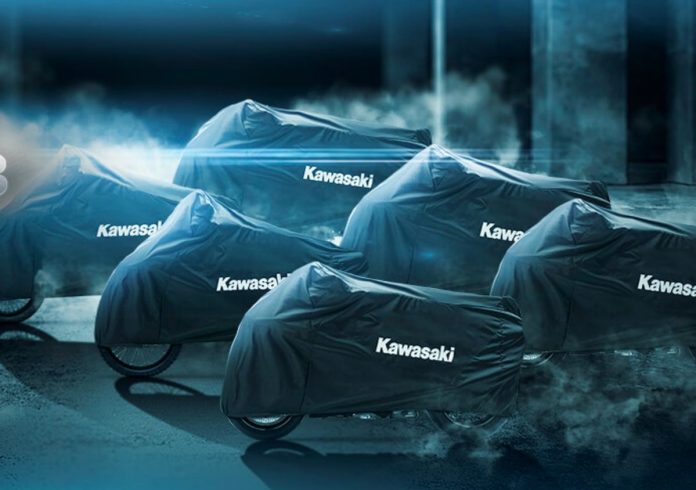 Kawasaki is set to debut five motorcycles in the US and three more at EICMA in November.
While it could be a revised version of the current lineup, there is a bit of talk behind the scenes that we might see a heavily upgraded ZX-6R.
This is based on the photos by Kawasaki, showing eight models (including a jet-ski) that is scheduled to debut this year.
One of them is rumoured to be a new ZX-6R, and the exposed exhaust canister is a small giveaway of the motorcycle.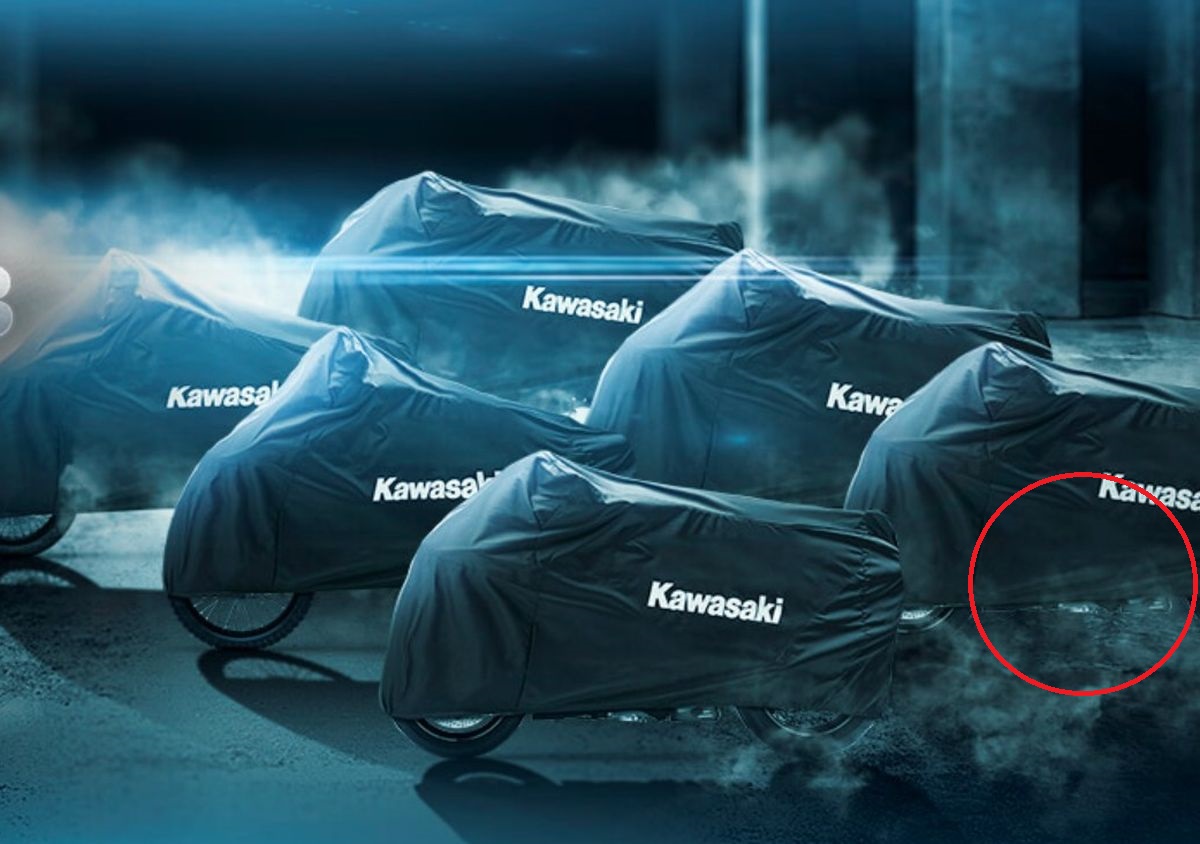 Kawasaki already launched the updated Ninja ZX-10R last year; hence it is likely that the next in line to receive the same treatment is in the middleweight supersport, namely the ZX-6R.
If this is true, it could mark as a bold statement from the Japanese firm as all of its competitors have decided to end the 600cc range mainly due to Euro5 regulations.
A debut in EICMA will also mean that the ZX-6R will be available for the European markets; thus, an updated engine to meet the Euro5 homologation is on the card.
However, there are also rumours that it could be referring to the ZX-4R, a 4-inline 400cc sports bike inspired by the success of the ZX-25R.
Whatever it may be, we are excited to see what Team Green has in store for us.