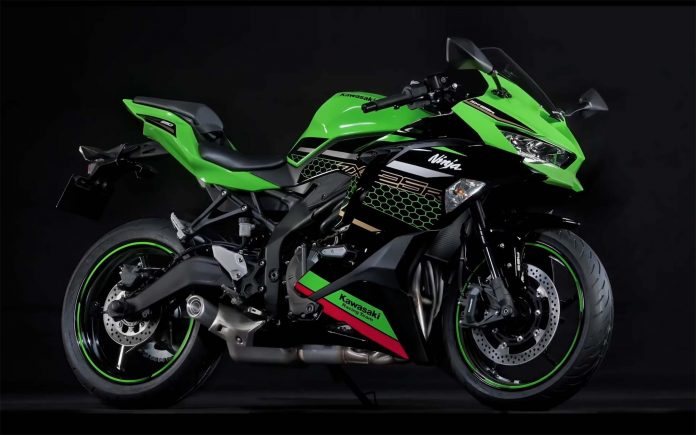 Kawasaki Indonesia has been teasing the crap out of everyone with short clips revolving around the 2020 Kawasaki Ninja ZX-25R. The latest that was posted regarding the re-emergence of the legendary and iconic 250cc inline-four sports bike is probably the most exciting of them all; the sound of the engine revving through the gears.
Launched just a couple of months ago at 2019 Tokyo Motor Show, no one (apart from Kawasaki themselves) knows what is the actual power and torque figure of the new 2020 Kawasaki Ninja ZX-25R. The previous generation ZX-25R which was unveiled about 30 years ago was a game-changer that produces around 45hp.
The new model is expected to churn out somewhere between 55hp-60hp and 45Nm of maximum torque with the redline set at 17,000rpm! Those figures are quite exciting to hear and watching the video of the engine being put through its paces is even more exhilarating, to say the least.
It's even more amazing to know that the new ZX-25R also comes standard with the Kawasaki Quick Shifter (KQS) where you can also hear in the video.
Other interesting specs about the new 2020 ZX-25R apart from its 250cc inline-four DOHC liquid-cooled engine are:
New steel trellis frame
Showa SFF-BP front forks (Separate Function Forks – Big Piston)
Kawasaki Traction Control (KTRC)
Power Mode Selector + more
We're still pretty much in the dark regarding the bike's overall specs, price, and availability but one thing is for sure; Kawasaki Motors Malaysia (KMSB) will probably be swimming in money if they are able to bring this new model in as soon as possible together with a competitive pricing package. Anybody interested? We are!
Here it is! The 2020 Kawasaki Ninja ZX-25R Inline-Four Sportbike