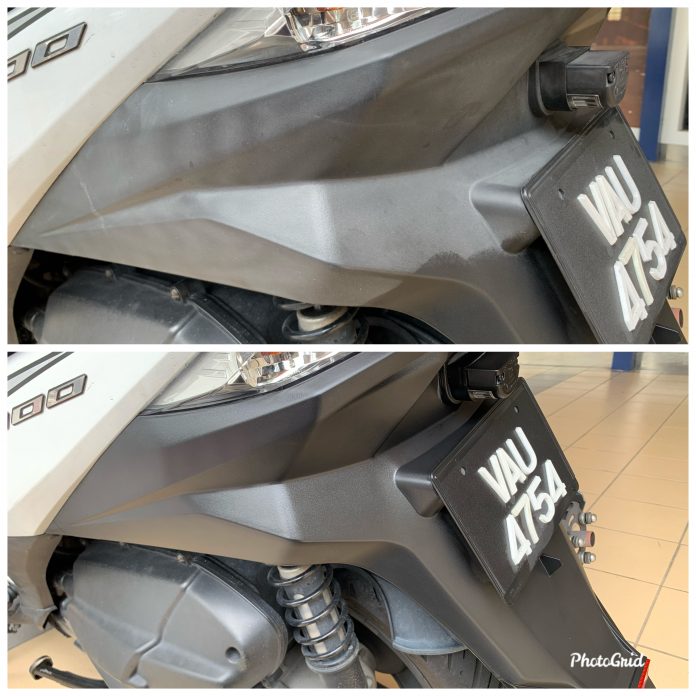 Toyo RnR Rubber and Release Agent Silicone Spray refreshes and protects plastic and rubber parts.

It's a product for many uses besides shining up plastic and rubber parts.

It also last for many months under harsh conditions.
The bike's black plastic parts accent the lines of the motorcycle well. But prolonged exposure to the environments, specifically UV rays from the sun and humidity will soon turn them into unsightly greyish mass. Well, after trying out (wasting our money) over so many products we've found the solution: Toyo RnR Rubber and Release Agent Silicone Spray.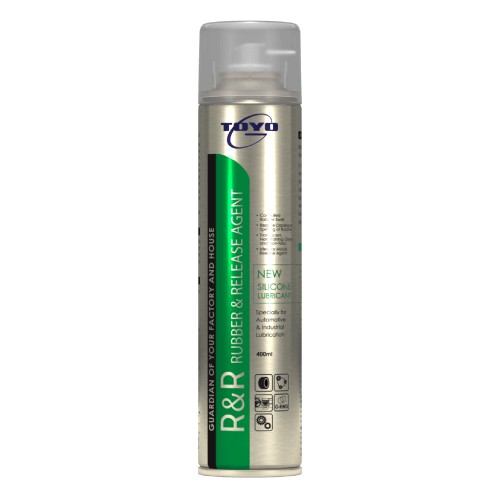 There are many products in the market propounding to turn these plastic parts into their former glory. Again, believe us, we've tested almost every single one in the market and have finally found the best. Some leave behind icky residue, some wash off as soon as water touches it, some blackened plastic unnaturally, but all have limited applications.
Not so the Toyo RnR Rubber and Release Agent Silicone Spray. Please be reminded that we promote and sell only products that we've tested and like.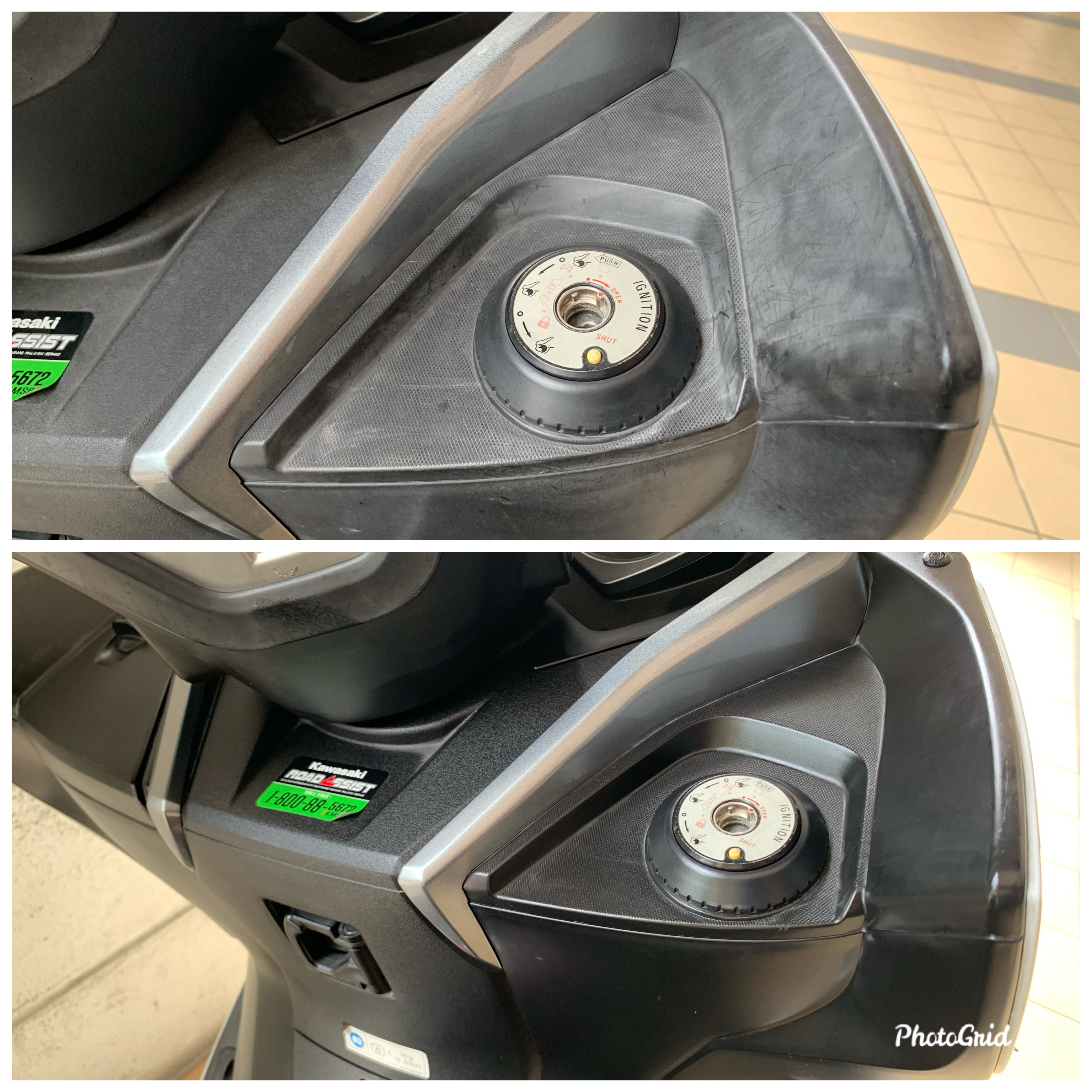 It's specially formulated from high quality, non-toxic silicone oil in high concentration. The oily carrier agent dries over a couple of days into a waterproof surface. The product is so good that it's found uses in many uses industries apart from protecting motorcycle plastics, as a controlled rubber and lubrication agent for rubber, valves, moulding industry. This is because it does not cause the material to swell. It is also formulated to withstand temperatures up to 232-deg C (450-deg F) and -40-deg C (also -40-deg F). Other products may not be able to do this.
We've used it to coat our helmet faceshields to no detrimental effect and rainwater just runs off. As such, we've tested its qualities by trying to remove it by washing our bike with various automotive cleaner, motorcycle cleaner, dishwashing detergent and strong fabric detergent. We even parked our bikes in the blazing sun. The product stayed on!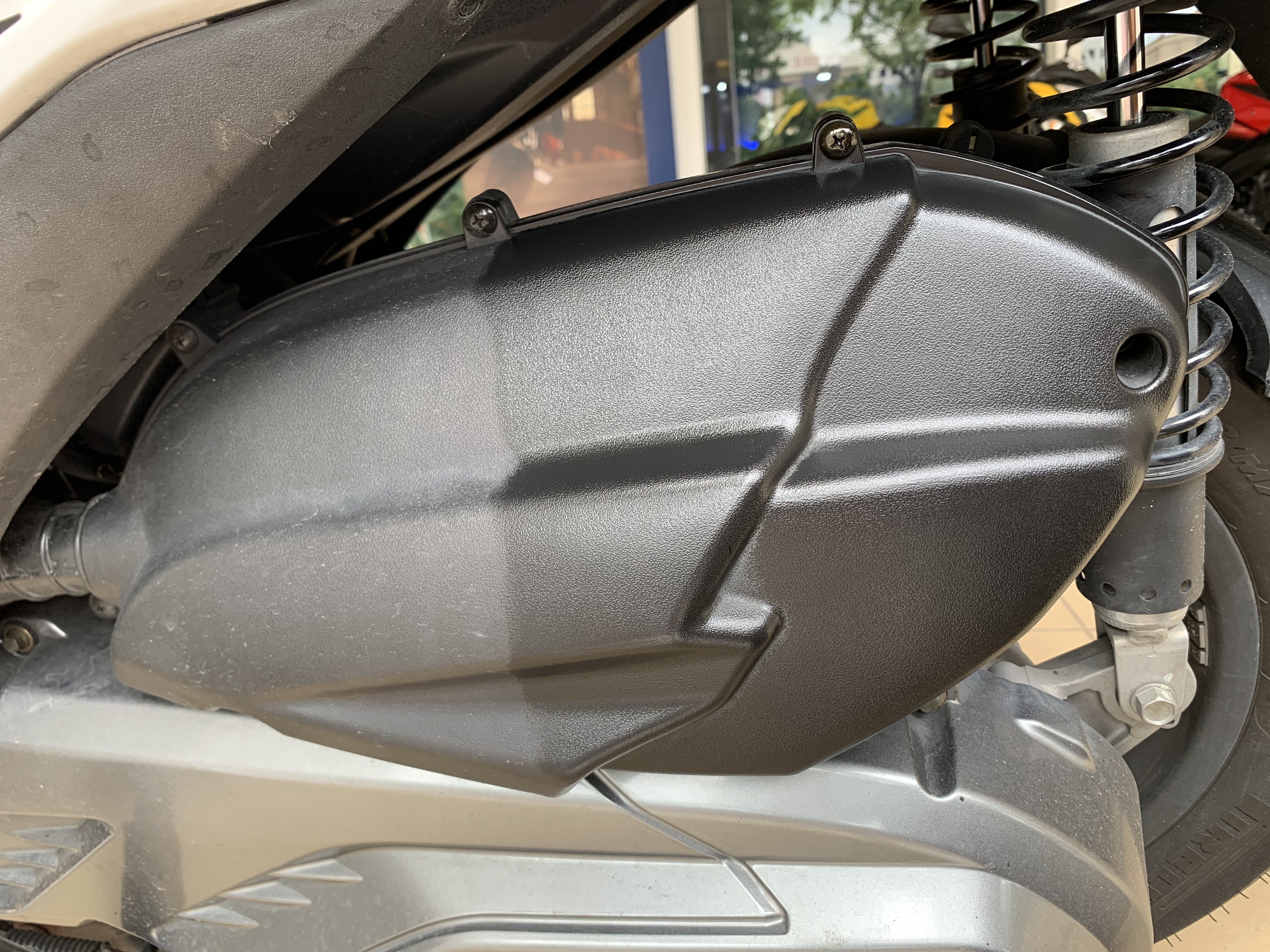 Best of all, it's long lasting and one single application lasts for months. Consequently, a can will last you for a long time.
Applications include:
Returning the shine to plastic parts.
Protecting plastic parts from UV rays and moisture.
Lubricating windscreen wiper motors, electric clocks, starters, fan bearings, brake calipers, spark plug boots, distributor caps, O-rings, electrical connectors, etc.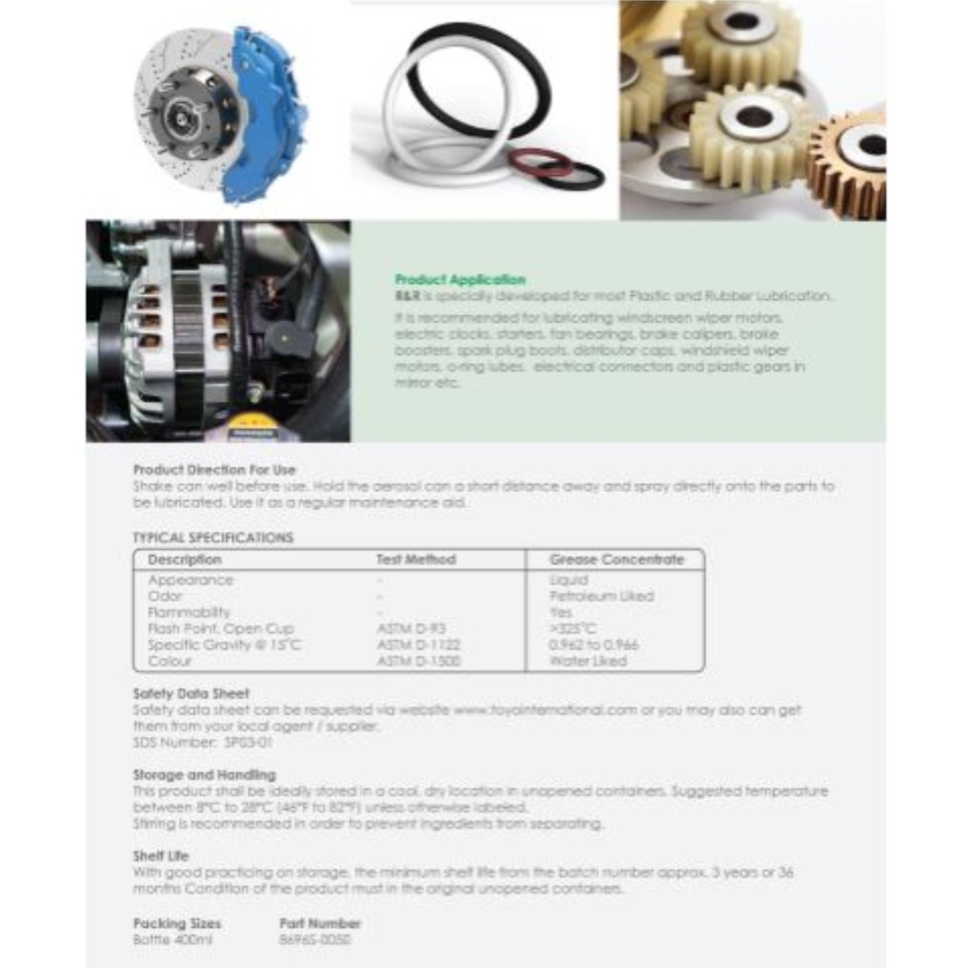 Toyo RnR Rubber and Release Agent Silicone Spray benefits:
Low oxidation, thus good for long-term use.
Non-melting.
Non-toxic.
Resists water washout.
Compatible with almost all plastics and rubber.
Controls rubber swelling.
Reduces rubber cracking or splitting.
Translucent.
Non-staining.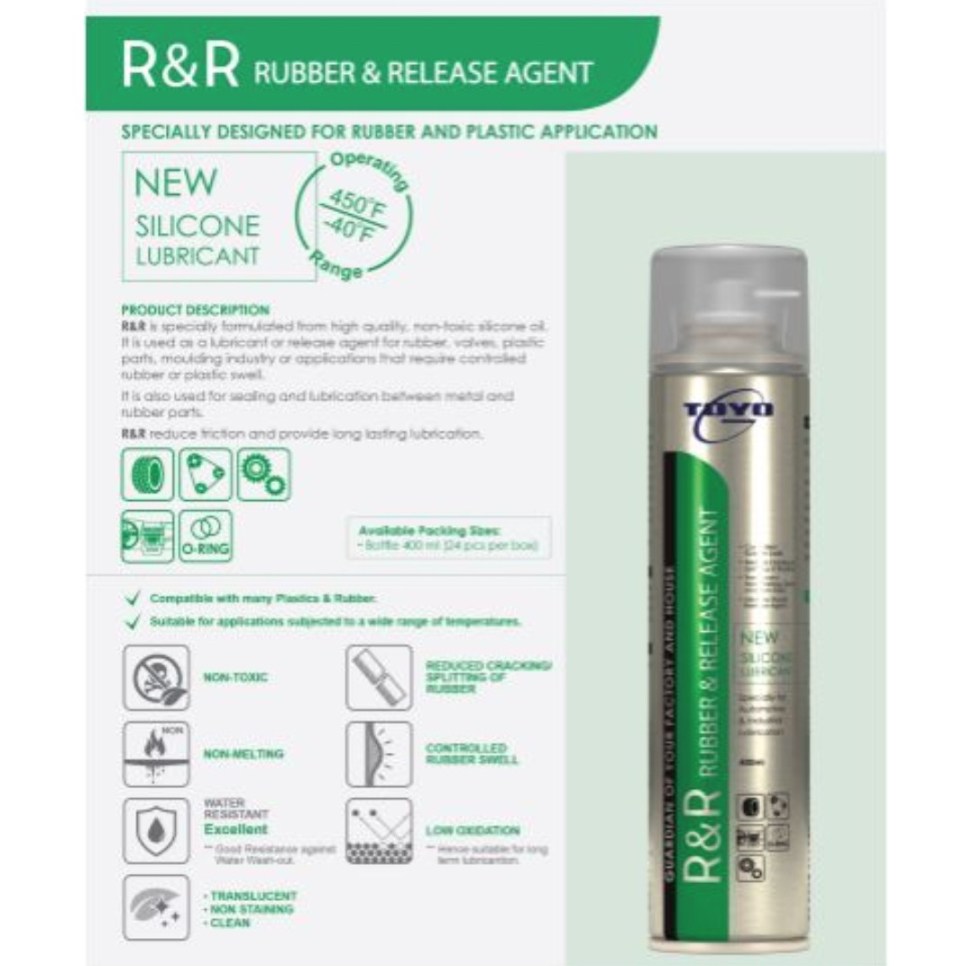 Directions for use:
Read and understand directions on the can.
For best results, spray onto a clean sponge and apply on bodywork or parts.
Where to buy:
You can purchase the Toyo Rubber and Release Agent Silicone Spray from our online store.
Or, walk-in to our Power Store in Kota Damansara below.
You may also Whatsapp 012-580 3470 for more details.