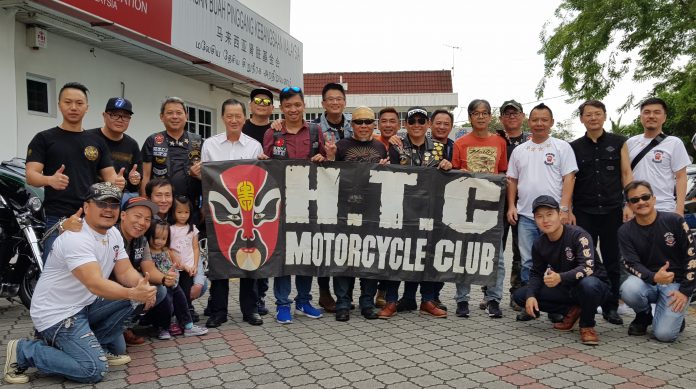 The Kelab Motorsikal Helang Malaysia is well known for carrying out charitable causes.
Recently donated a new dialysis machine to the National Kidney Foundation.
The club consists of businessmen and professionals who are passionate about Harleys and charitable causes.
A group of Harley-Davidson bikers thundered through the roads of Petaling Jaya on a Saturday morning to the National Kidney Foundation (NKF) headquarters, all for a good cause. The Kelab Motorsikal Helang Malaysia, which is more commonly known as HTC MC and is well known for supporting charitable deeds regularly, raised RM38,500 to purchase a Dialysis Machine for NKF. Mr Chua Hong Wee, NKF's CEO was there to receive the machine from one of the founding committee, Mr Tou G.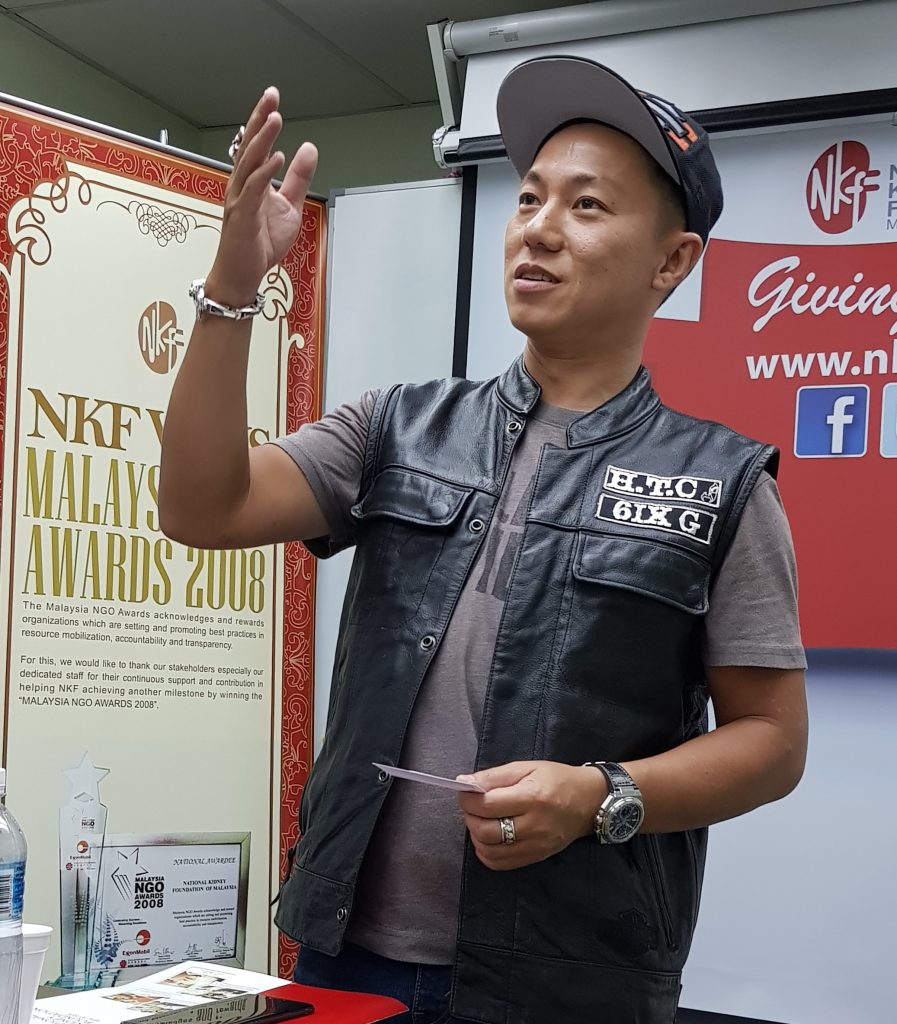 After 5 years of riding Harley-Davidsons, the club continues their charitable works with the contribution of a dialysis machine to NKF, which will inevitably help the needy. This motorcycle club was formed by a small group of riding friends who were passionate about riding Harley-Davidson motorcycles. Through the regular rides and charity events, the bond of friendship and brotherhood within HTC MC remains strong.
Since 1969 NKF strives to raise the standards of care to needy patients with kidney failure. Spending more than RM30 million annually through subsidizing dialysis treatments to 1,600 patients by utilizing 477 Dialysis Machines located in 26 centers nationwide. Each treatment costs RM163.00 of which the patient only pays RM40.00. The Malaysian government subsidizes RM50.00 and NKF pays the balance of RM73.00 for each patient. The average lifespan of each machine is about 7 to 10 years and at 75% efficiency it will help approximately 822 chronic patients each year.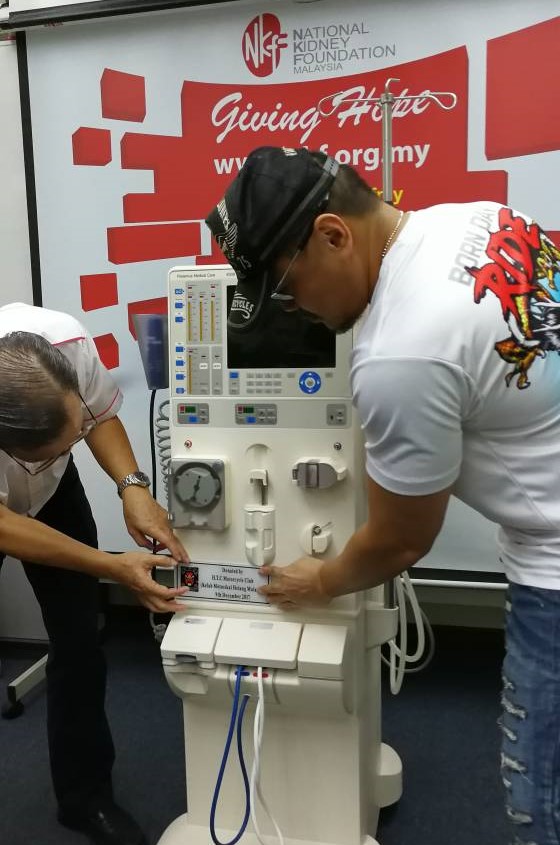 HTC also welcomes partnership with suitable corporate companies for future CSR programs and projects. For more information and other enquiries, please contact Alvin Seah at +60127827787 or Lim Joon Seong at +60123813122