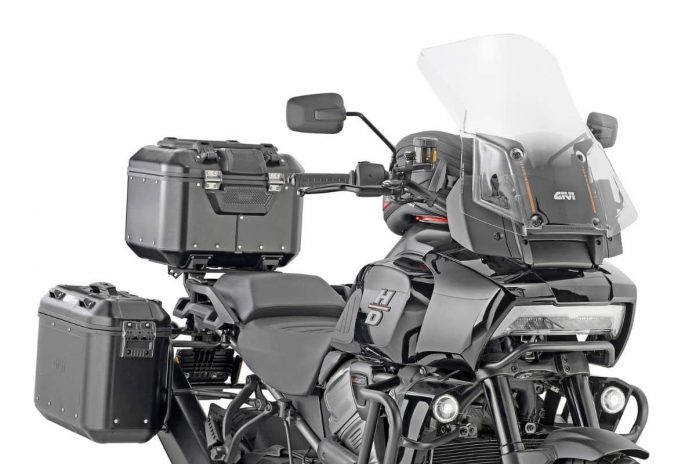 Italian luggage specialist GIVI has finally lined up a robust line of accessories for the Harley-Davidson Pan America 1250.
The Pan America 1250 can now be fitted with GIVI top case and side panniers with the help of a new rear rack, offered in anodized aluminium made to fit GIVI's Monokey top case.
Pan America owners can also pick and choose different panniers holders to fit a couple of other GIVI side case options.
There is also a special mounting kit to help owners to install GIVI's Tool Box on the left-hand side. Owners who like to include additional luggage with GIVI's Tanklock or TanklockED bags can now do so with the help of a new flange to lock it in place on the fuel tank.
Owners can also upgrade to a taller windscreen that is 46 cm high and 49.6 cm wide, and it is 4.5cm more elevated than the stock unit. However, owners need to purchase a different fitment kit to aid the installation.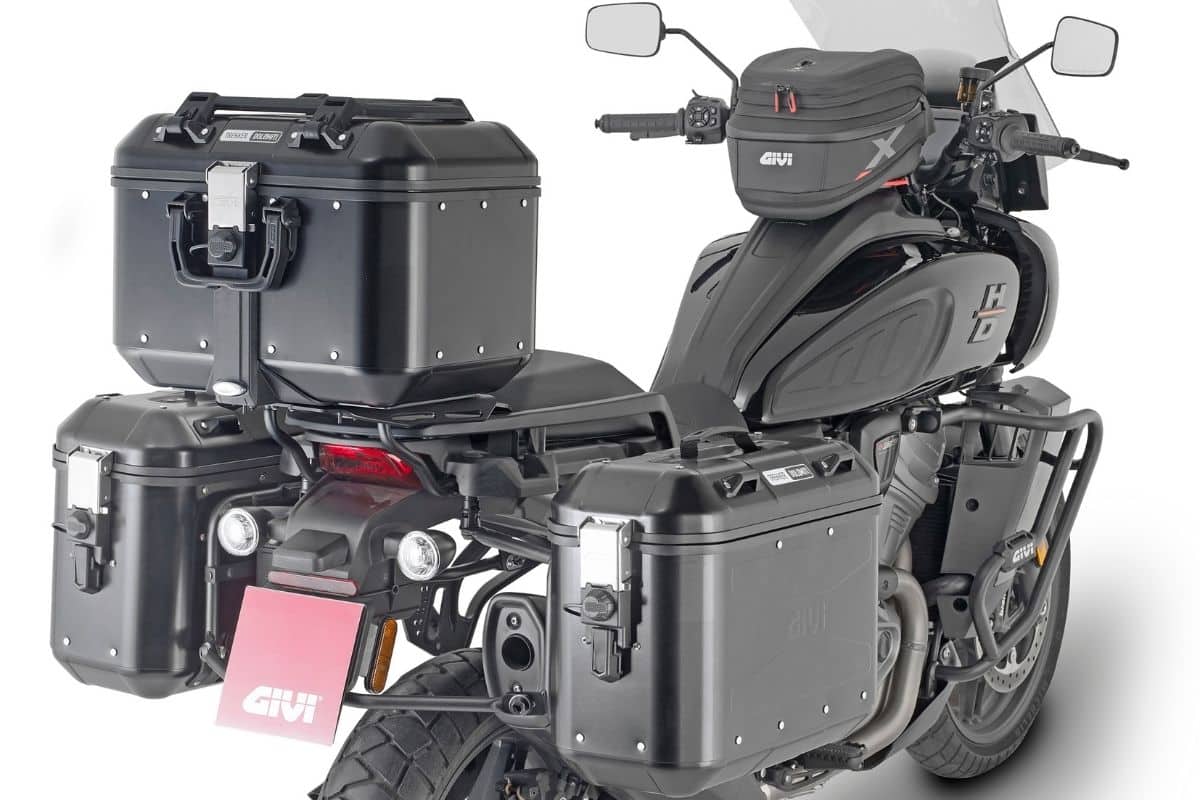 GIVI also offers a black engine guard made of steel tubing with 25mm diameter. Do take note that GIVI advises that the unit should be installed by a professional.
We've taken the Pan America 1250 Special out for a ride, and the one thing that looks shabby is the stock side stand. Worry not, as GIVI has created a robust side stand sole made of aluminium and stainless steel with a wider footprint (thank God!) than the stock.
If you are planning to add more weight and luggage, we advise you not to put so much trust on the stock side stand.
Currently, there is no confirmation when will the new product range for the Pan America 1250 will be available in Malaysia. However, we suggest that the best check with local GIVI retailers for pricing and availability.