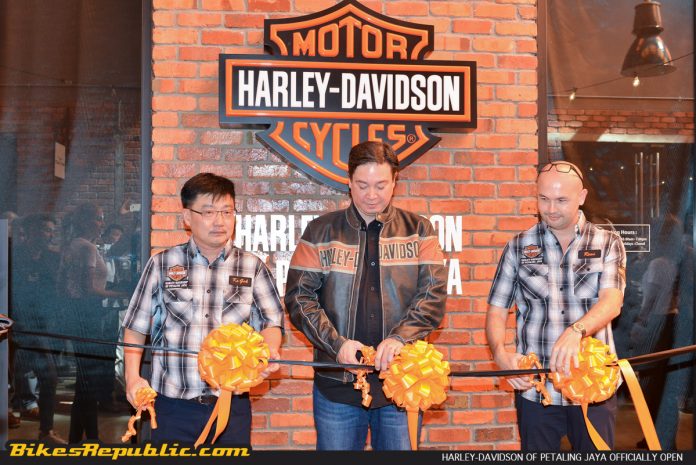 The new Harley-Davidson of Petaling Jaya dealerships has been officially launched today.

It is the first dealership since Harley-Davidson's refreshing exercise.

More dealerships around Malaysia are on the way.
Petaling Jaya, 9th March 2017 – The Harley-Davidson Motor Company and DIDI Resources Sdn. Bhd., the newly-appointed sole distributor have officially launched the new Harley-Davidson of Petaling Jaya dealership, situated at The Gasket Alley.
The new dealership is the first in a "refreshed" independent dealer network in Malaysia; and since Harley-Davidson of Petaling Jaya (HDPJ) is located at the Gasket Alley, the showroom will be operated under the care of Goh Brothers Motorcycles Sdn. Bhd. Goh Brothers Motorcycles Sdn. Bhd. is part of Goh Brothers Capital, who are well-known specialists for several automotive brands in Malaysia.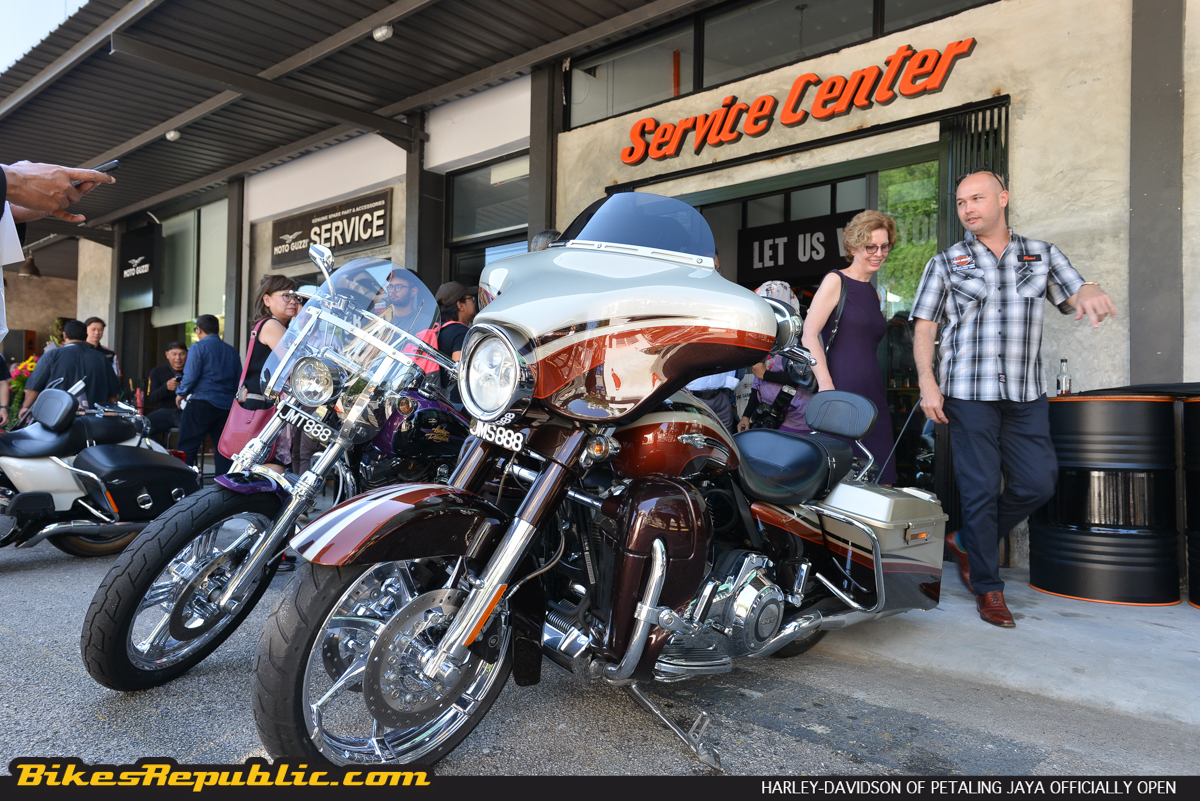 The 20,000 sq. ft. (1858 sq. m.) dealership will offer the complete range of Harley-Davidson motorcycles, consisting of the 2018 Softail family, Road Glide Special and especially the limited edition 115th Anniversary. The Harley-Davidson Motor Company is celebrating its 115th anniversary this year. A Harley-Davidson dealership is incomplete if without offering official merchandize, Motorclothes, parts and accessories.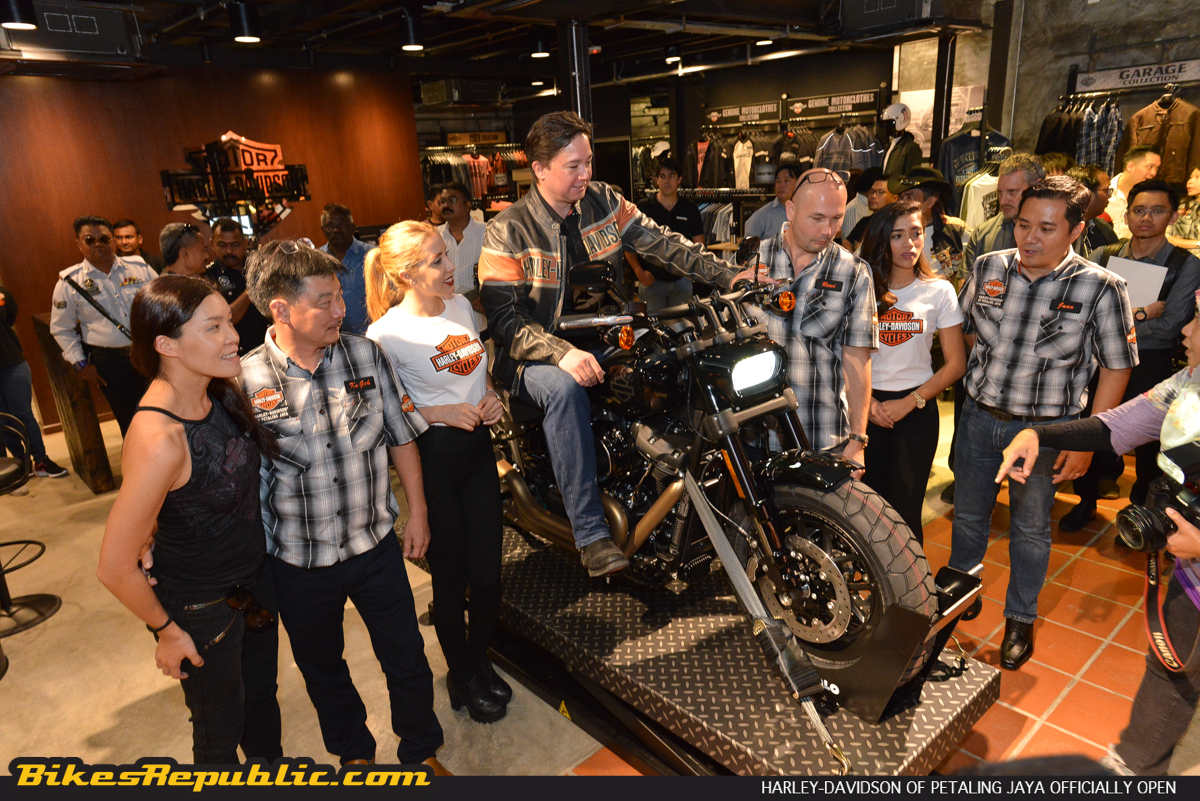 Harley has always known that great bikes must be supported by great aftersales service. HDPJ promises the best-in-class aftersales service, besides the complete inventory of parts. Additionally, there are six fully-equipped service bays, together with a body and paint centre. The technicians at HDPJ all are trained at the Harley-Davidson University.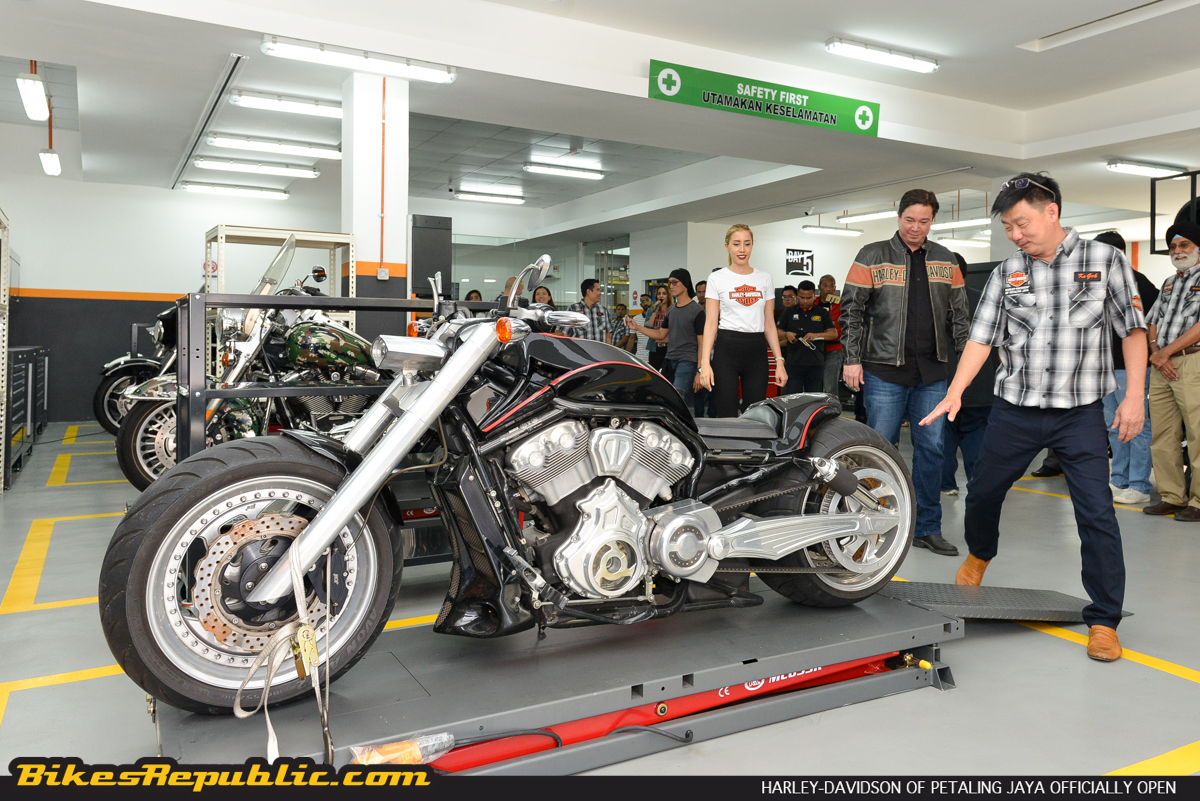 Customary to Harley's dealerships, HDPJ is set to announce the formation of a new HOG (Harley Owners' Group) Petaling Jaya Chapter Malaysia. It's through HOG that Harley owners maintain their brand loyalty and share a common interest, hence building a sense of camaraderie. HDPJ will organize more rides, activities and events in the future, starting with 500 riders joining the Petaling Jaya Chapter Malaysia's inaugural ride tomorrow (10th March 2018) from HDPJ to Tanjung Malim. There'll be another 1,500 Harley-Davidson owners who will celebrate the opening of the new dealership upon their return from the ride.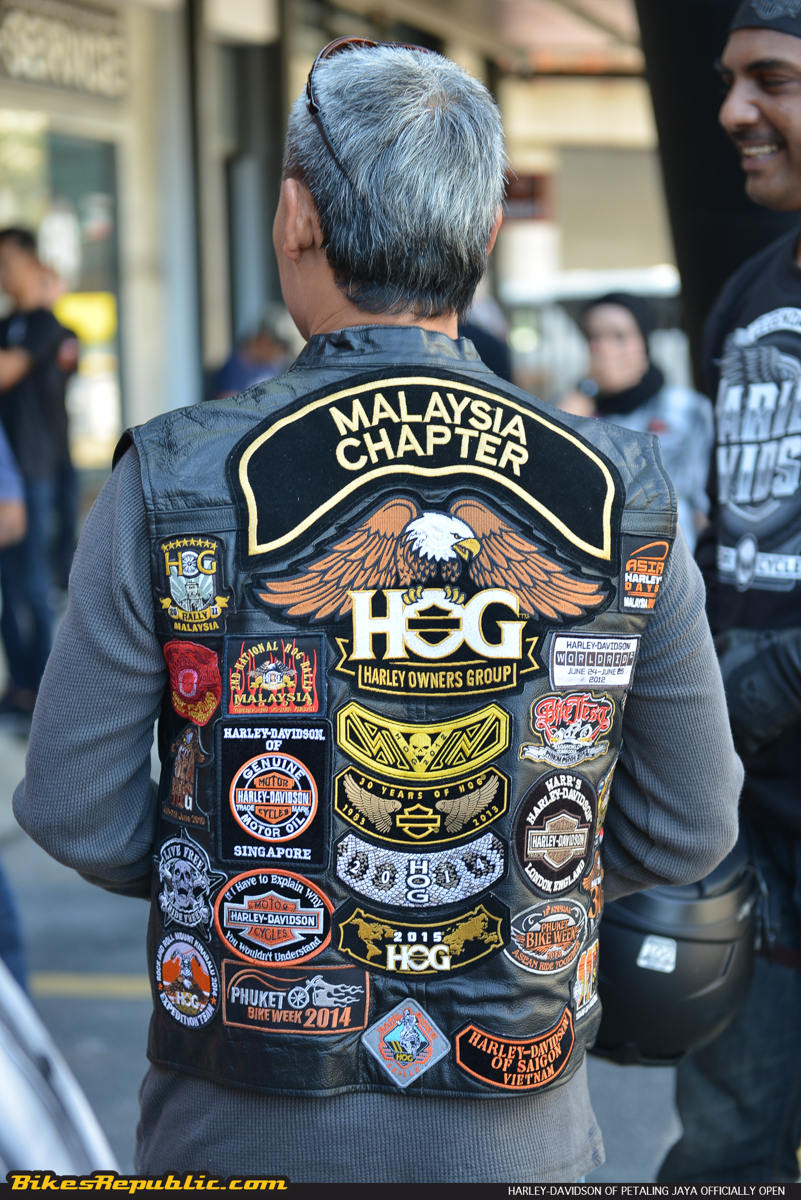 At today's launch catered to the media, the luminaries present were Mr. Johan Kleinsteuber, Managing Director of Harley-Davidson Asia Emerging Markets (whom we've interviewed previously); Mr. Rewi Hamid Bugo, Chairman of DIDI Resources Sdn. Bhd., and Mr. Goh Kian Sin, Chairman of Goh Brothers Motorcycles Sdn. Bhd, along with a large number of Harley owners.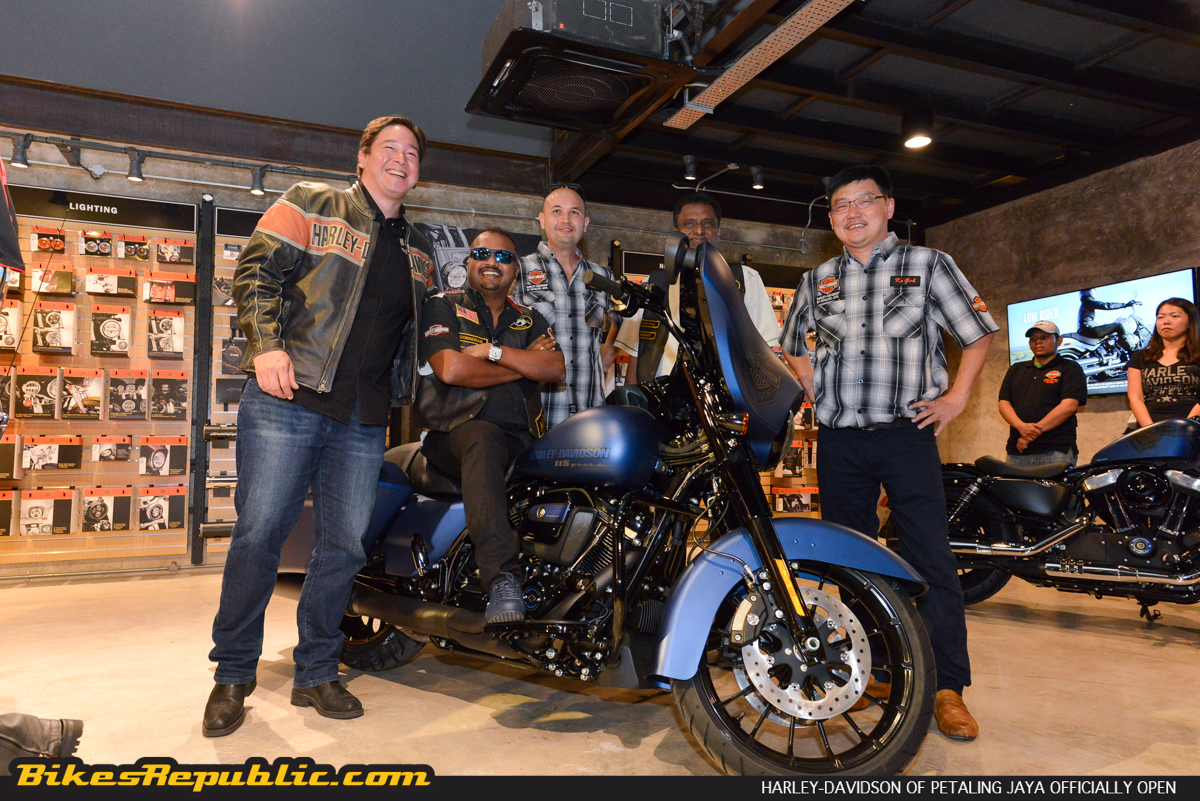 The media was given the first look of the completed showroom, where the first three owners of the motorcycles purchased from HDPJ unveiled their bikes. They then adjourned to the service reception and the workshop afterwards.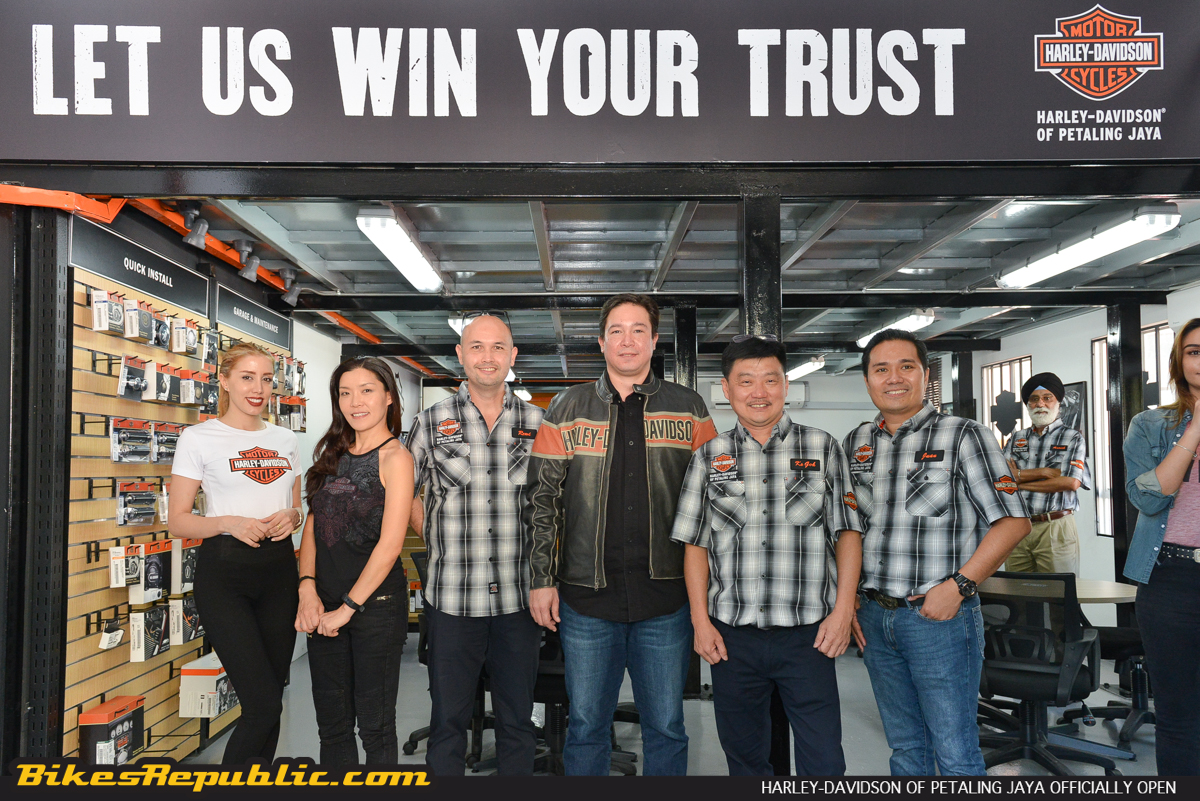 Harley-Davidson of Petaling Jaya is located at The Gasket Alley, Lot 15, Jalan 13/6, 46200 Petaling Jaya, Selangor Darul Ehsan.
PICTURE GALLERY