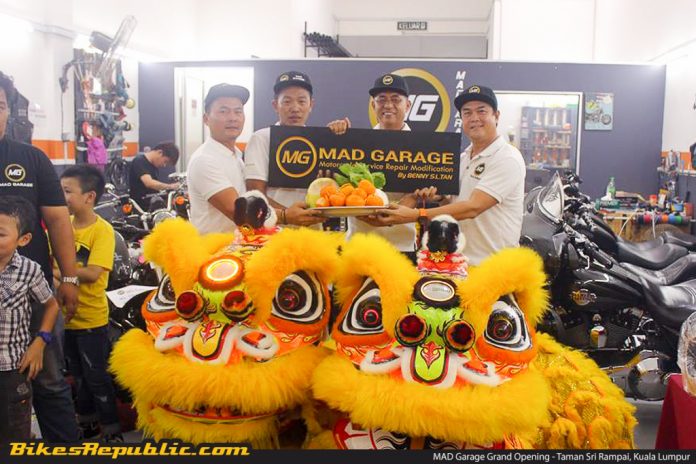 MAD Garage has opened their doors in providing the best services, maintenance work and customization for all Harley Davidson motorcycles.
Located in Taman Sri Rampai, Setapak, the Harley Davidson expert is located just five minutes from AEON Wangsa Maju shopping centre.
With more than 10 years of experience in servicing, repairing and customizing Harleys, MAD Garage is the one stop shop for all of your Harley needs.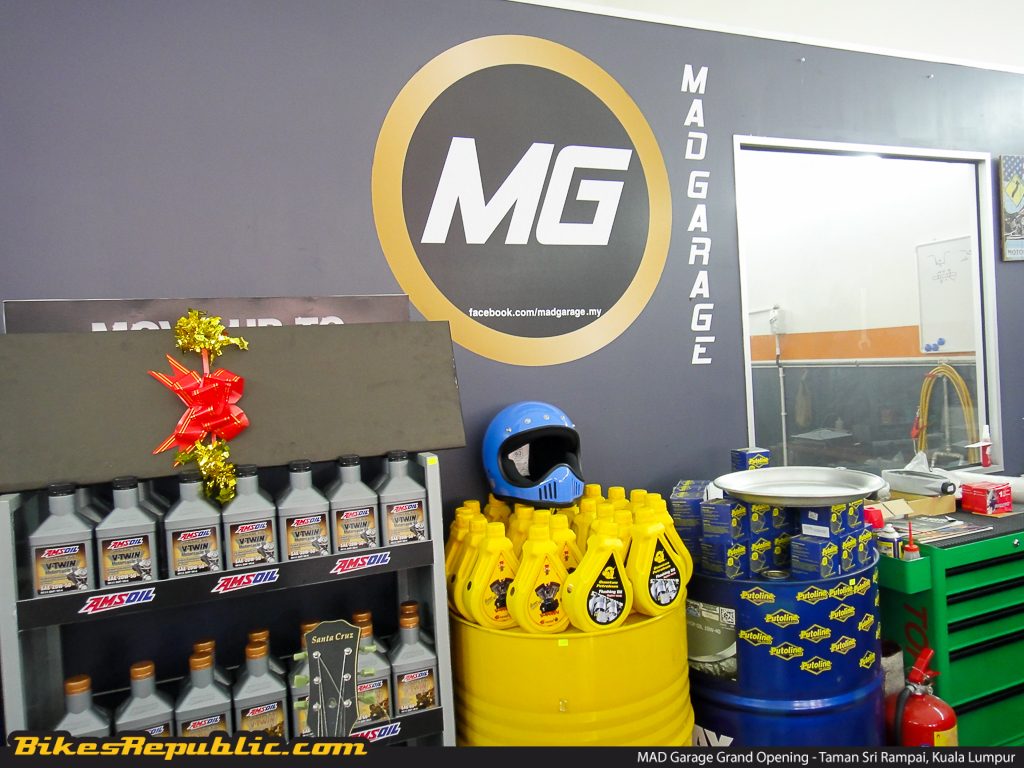 Yesterday marked the grand opening of MAD Garage located in Taman Sri Rampai, Setapak, Kuala Lumpur. Specializing in servicing, repairing and customizing Harley Davidson motorcycles, there's nothing that they can't do to make your Harley choppers run smooth as butter or as unique as the rider.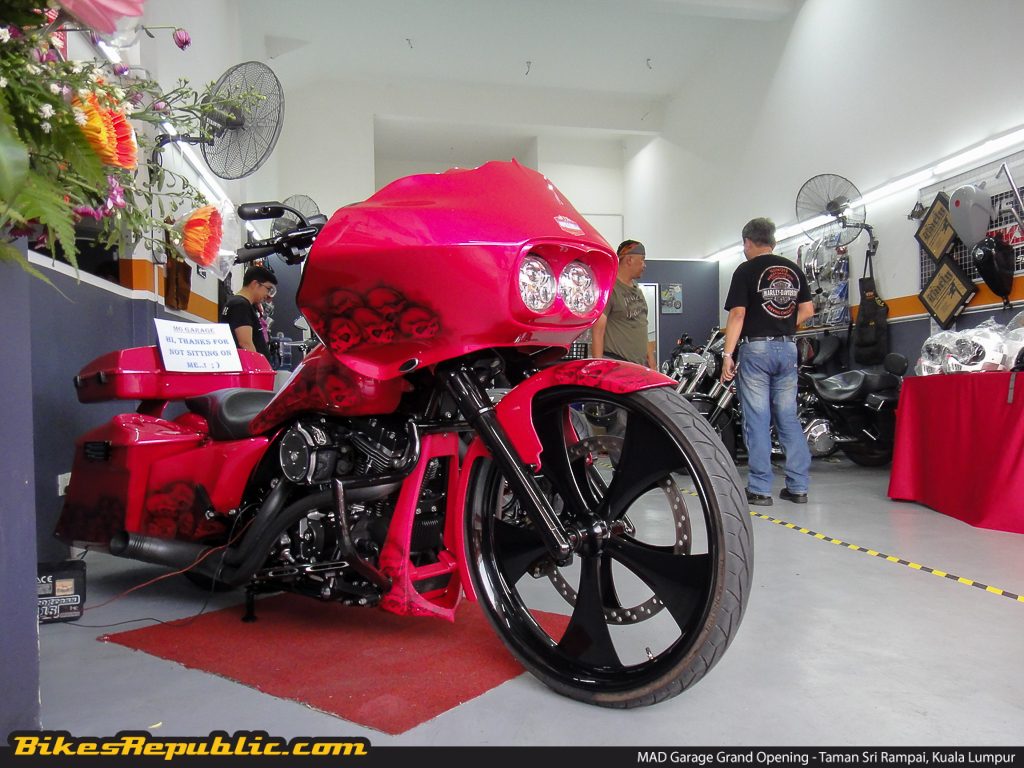 The workshop offers the usual services when it comes to maintaining high end Harley Davidson motorcycles such as oil change, filters, brake system maintenance, electrical parts and all other maintenance works. They also strive to provide the highest quality of products to ensure that your choppers not only run as good as new but better!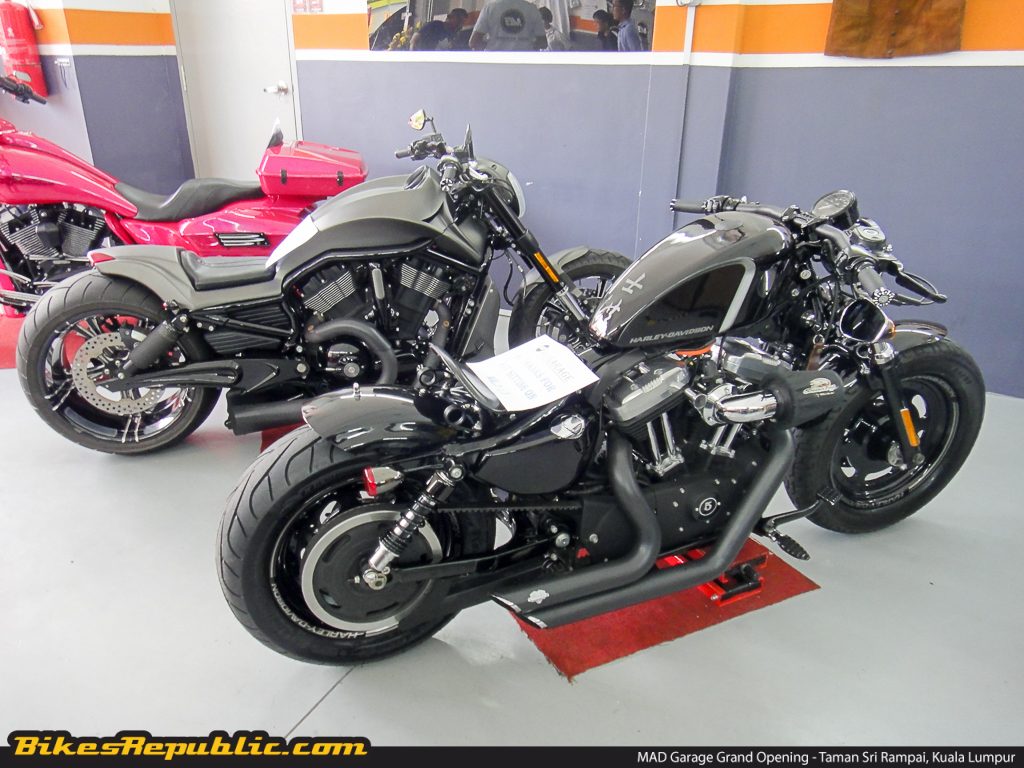 Being passionate as they are when it comes down to Harleys here in Malaysia, working closely with a person who knows the choppers inside out is a must. With Mr Tan aka "Panjang" as their Master Technician, Harley owners can rest easy when sending their beloved bikes over to MAD Garage as Mr Tan has over 10 years of experience from Harley servicing to customizations.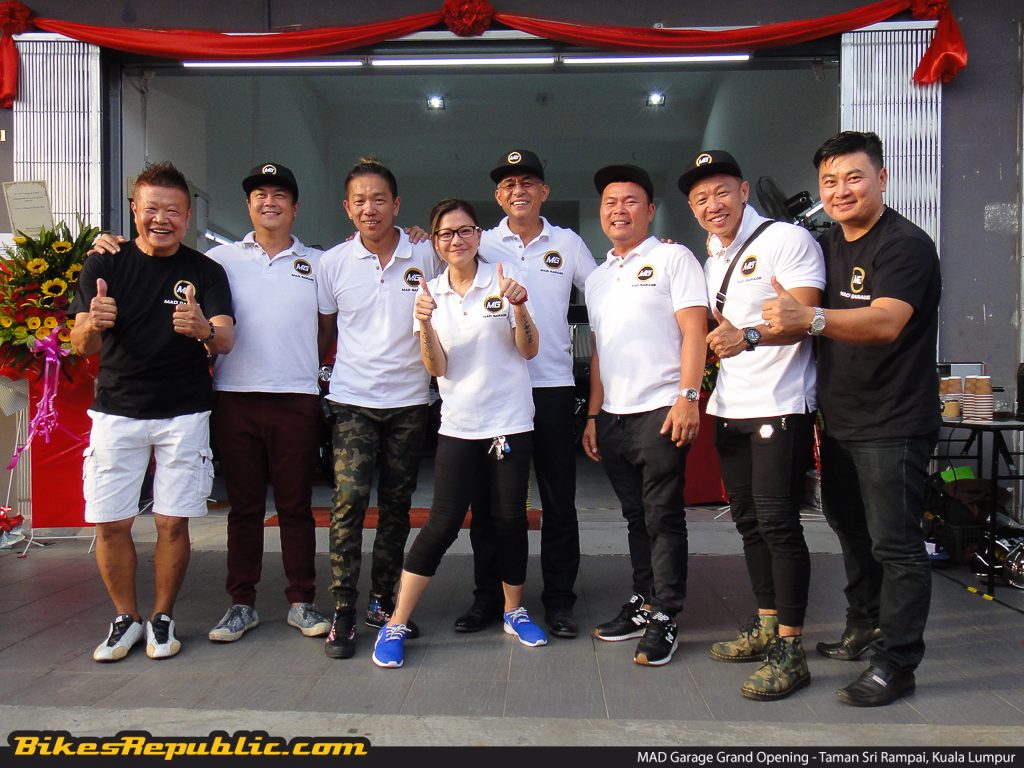 Those interested to know more about MAD Garage, you may visit the MAD Garage official Facebook page or you can contact 019-2884646 or 016-2634646 (Mr Tan aka Panjang) or 019-3342525 (Kelly). MAD Garage is located at No 13, Jalan Seri Rejang 5, Pusat Perindustrian Sri Rampai 53300 Kuala Lumpur.
As part of their grand opening, they are also offering great servicing packages and other offers at affordable prices. Do check 'em out!
Interested in owning your very own Harley Davidson motorcycle? CLICK HERE to check out all of the available models in Malaysia via our exclusive Bike Buyer's Guide!
MAD Garage Grand Opening Gallery