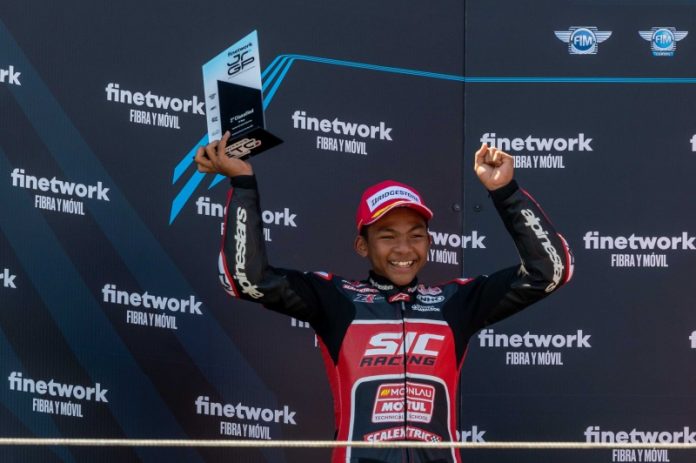 Rising Malaysian two-wheeled racing star Hakim Danish scores sensational podium during last weekend's European Talent Cup season-opener in Estoril, Portugal.
15-year-old Hakim Danish is the first Malaysian to land a podium finish in the European Talent Cup Moto3 feeder series.

His heroic ride saw him score second place in Race 2 during last weekend's season-opener at Estoril, Portugal.

This is Hakim's first Moto3 success on European soil following his recent heroic wins in the Asia Talent Cup series.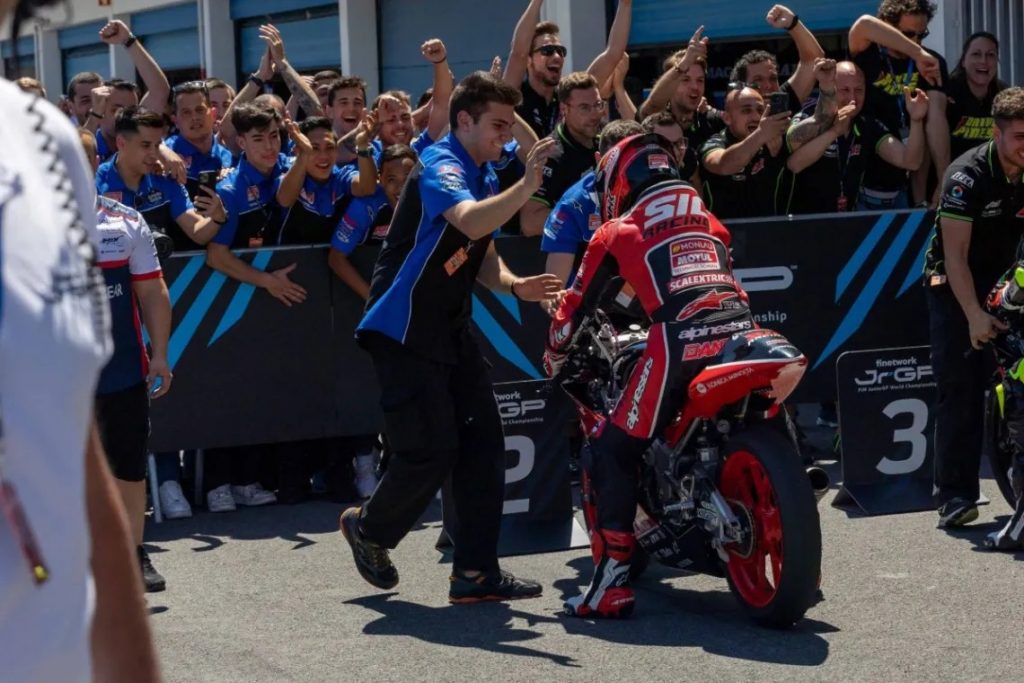 Just about a year ago, then 14-year-old Hakim Danish was merely sitting in the sidelines observing and learning as much as he could from the season-opening FIM European Talent Cup race weekend at Estoril, Portugal.
Fast forward to last weekend and the now 15-year-old Terengganu native finds himself on the podium, becoming the first Malaysian to do so in the highly competitive Moto3 feeder series. The historic moment came on Sunday afternoon after Hakim finished second in Race 2 scheduled for the day.
The podium finish marks a strong comeback for Hakim after just missing out on the rostrum following a mistake in Race 1 held earlier in the day – he finished fifth in said race. Undeterred, Hakim had a point to prove as Race 2 got underway later in the afternoon, to which demonstrated his brilliance.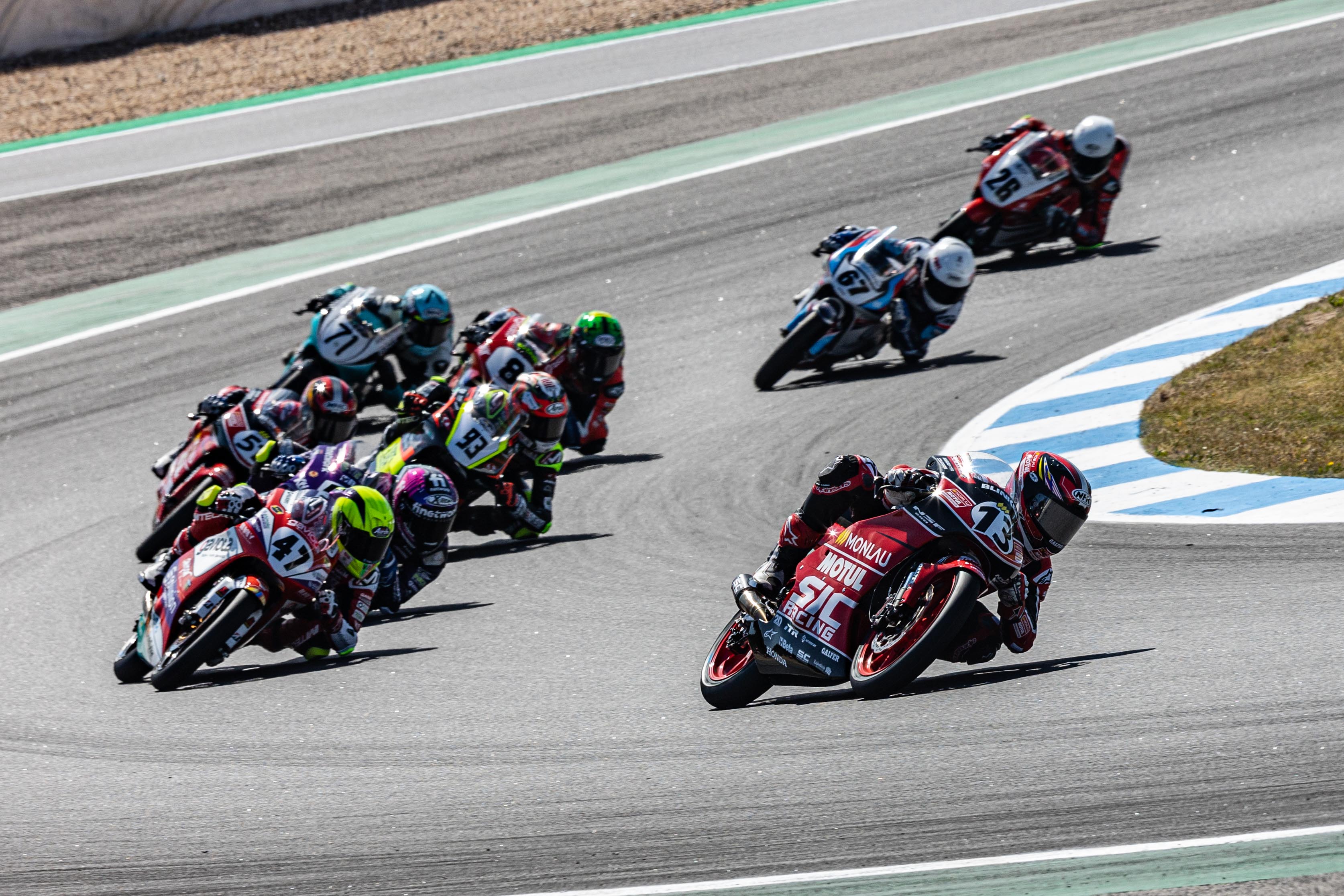 Though the both races saw domination by rising Spanish youngster Joel Esteban, Hakim's podium and fifth place finishes were enough to see the Malaysian rank second in the European Talent Cup championship standings with 31 points – 19 points shy of Esteban.
Notably, this podium effort on European soil follows up from Hakim's previous heroics in the Asia Talent Cup where he took back-to-back wins during the series' Indonesian round last month. Hakim presently leads the Asia Talent Cup championship standings too, albeit with a slim 1-point lead.
Without doubt, this is one Malaysian wunderkid we'll be keeping a very close eye on over the coming months…