Nolan Helmets Malaysia is now accepting bookings for Hafizh Syahrin's helmet design used in MotoGP.
Their entry-level Nolan/X-Lite N60-5 Hafizh Syahrin Replica helmet can be booked at several locations.
From now until the end of June 2018, they're offering the replica helmet at a special price of only RM1,500.00.
It was only a few days when we wrote a very special feature regarding the helmet worn by our Malaysian MotoGP rider, Hafizh Syahrin. Dubbed the "Stripes of Glory", his X-Lite full face helmet is painted with the colours of the Malaysian flag is a symbol of pride and hope for Malaysian motorsports talents on an international scene.
While his helmet is the top-of-the-line X-Lite X-803 Ultra Carbon full-face helmet, Nolan Helmets Malaysia has something special up its sleeve to commemorate Hafizh Syahrin's outstanding achievement.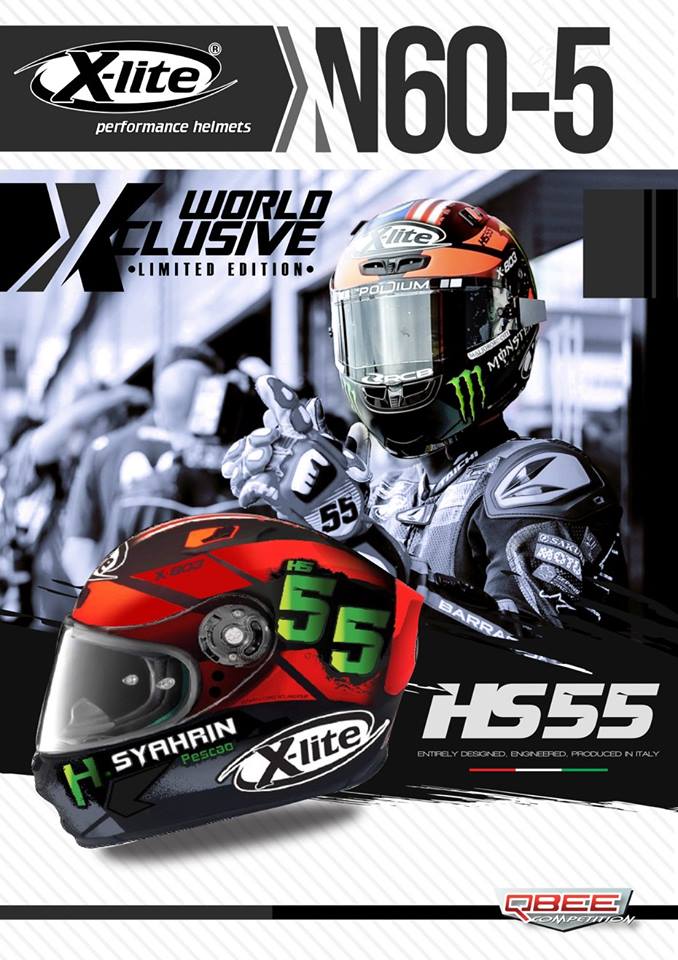 They are now offering the world exclusive limited edition helmet which is now open for booking! The 2018 Nolan/X-Lite N60-5 Hafizh Syahrin Replica is now available for the rider's fans to book with a very special price of RM1,500.00 (normal price RM1,688.00). This pre-booking offer is only up to the end of June 2018 so better hurry.
Pre-orders can be placed at these locations:
QBEEmotor – Johor Bahru, Johor (017-7899088)
Hock Hing Motor – Banting, Selangor (012-3550571)
MotorSim – Jalan Ipoh, Kuala Lumpur (016-3308905)
Motor Simma – Seremban, Negeri Sembilan (016-2561443)
The Nolan/X-Lite N60-5 is an entry-level full-face lid that comes with a sport-inspired design paired with ample technological specifications which makes it an essential and versatile full-face helmet making it perfect for everyday road use.
To know more, head over to the Nolan Helmets Malaysia official Facebook page.