This weekend marks the penultimate triple-header for this year's MotoGP championship in Le Mans, France, and Malaysian Moto2 rider, Hafizh Syahrin (Oceanica Aspar Team Moto2), will be donning a special helmet to pay tribute to his late grandmother, Allahyarham Arbaieah bt Muhammad, who sadly passed away in early September.
A photo of his late grandmother and himself can be seen on the back of his Shoei X-Spirit III helmet throughout this weekend. The young Malaysian rider was able to see his beloved 'nenek' when he came back to rest and recover after his horrific incident during the Austrian GP. Shoutout to OCD Design4Victory for one very beautiful lid.
Unfortunately, his grandmother passed away after Hafizh left the country to continue his 2020 racing season in Rimini, Italy for the San Marino GP. It's understood that Hafizh's grandmother had been quite an important support system for Hafizh and his racing career, to the point where they would converse before and after each race.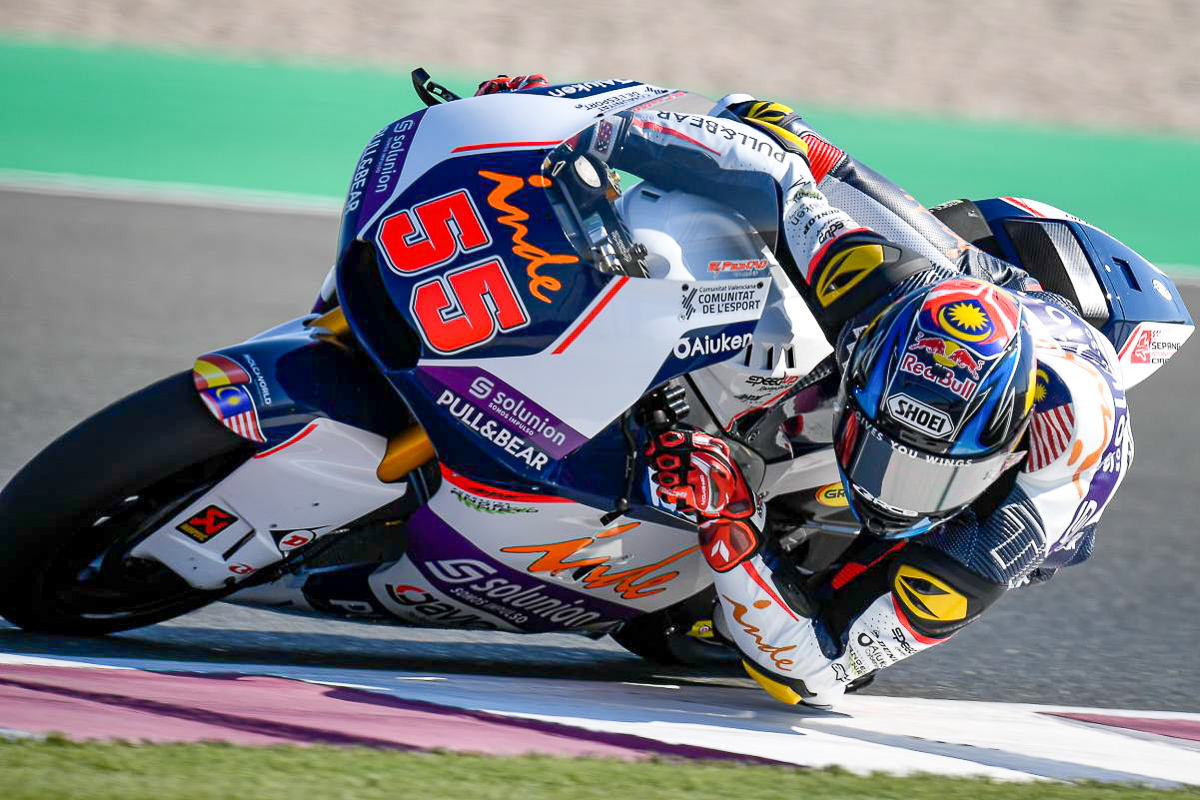 Our condolences to Hafizh Syahrin and his entire family for the loss. The French GP starts this weekend and for those who wish to catch all the racing action live, the Moto3 race will start at 5.20 pm followed by MotoGP at 7.00 pm and Moto2 at 8.30 pm. All the best, El Pescao!
Written by: Sep Irran