Motorsport is an emotional sport, it is full of ups and downs, trials and tribulations and plenty of heartbreak. For our national racing heroes like Hafizh Shahrin, Khairul Idham Pawi and even Adam Norrodin, emotions were running high at last weekend's Dutch Grand Prix (Assen TT) as the race coincided with Hari Raya (Eid celebrations).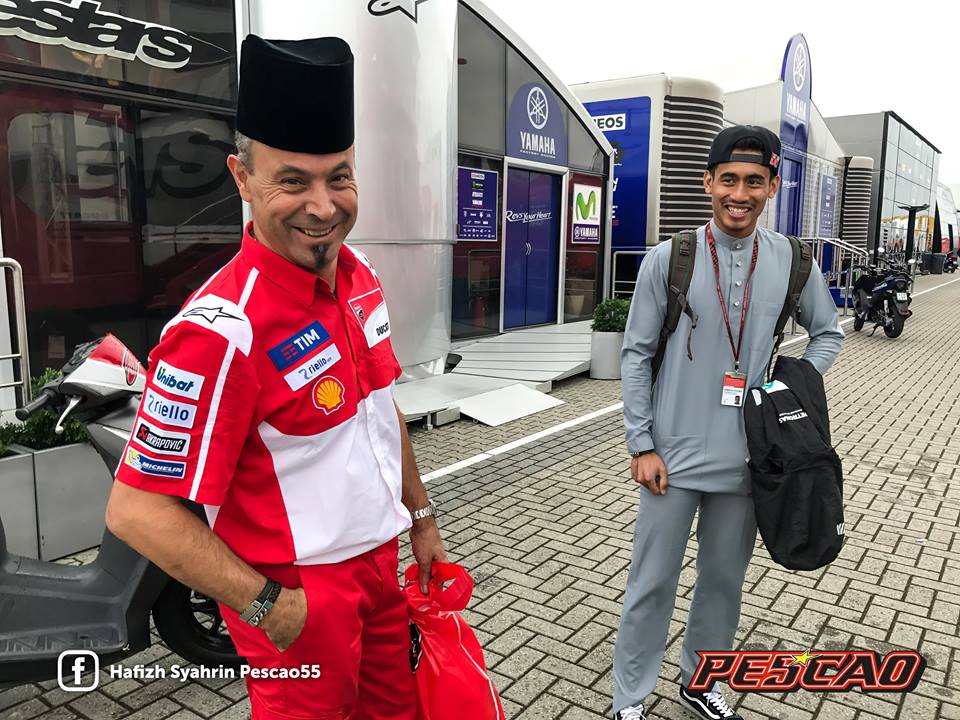 Though they had to be far away from their families, who were undoubtedly stuck to the TV to watch the race, it was Hafizh Syahrin who brought some Raya cheer to the track.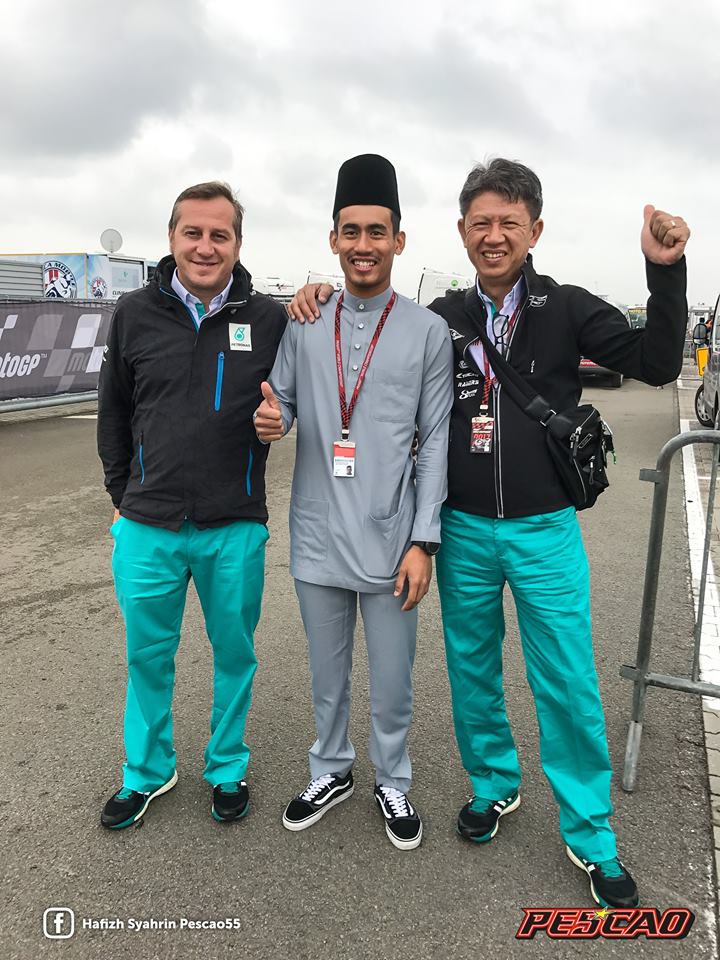 The 23 year old was seen around the track in the traditional 'baju melayu' complete with songkok. He was also keen to share some local delicacies as he offered dates and other yummies to members of his team and others.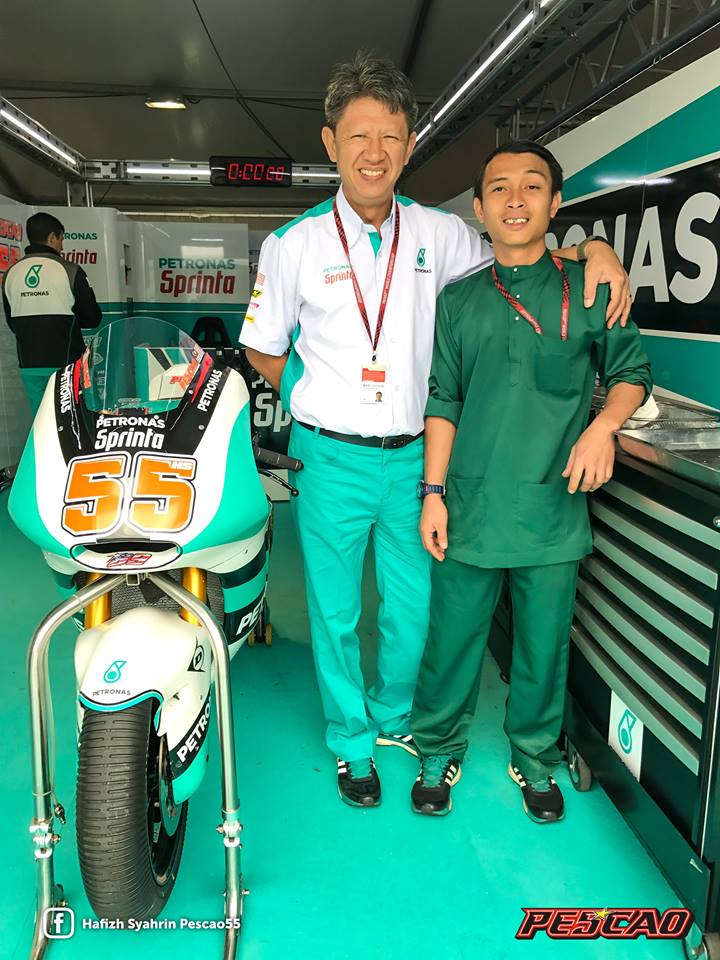 The racer from Ampang, who had a scary moment on track when his race bike threatened to high side him but managed to control it with brute force, shared some interesting photos on his social media page showing him mingling around, and even wearing the songkok on the starting grid, only replacing it with his helmet when it was time for the teams to clear the grid. Some members of his team too were seen donning the baju melayu complete with songkok on the starting grid and around the pits.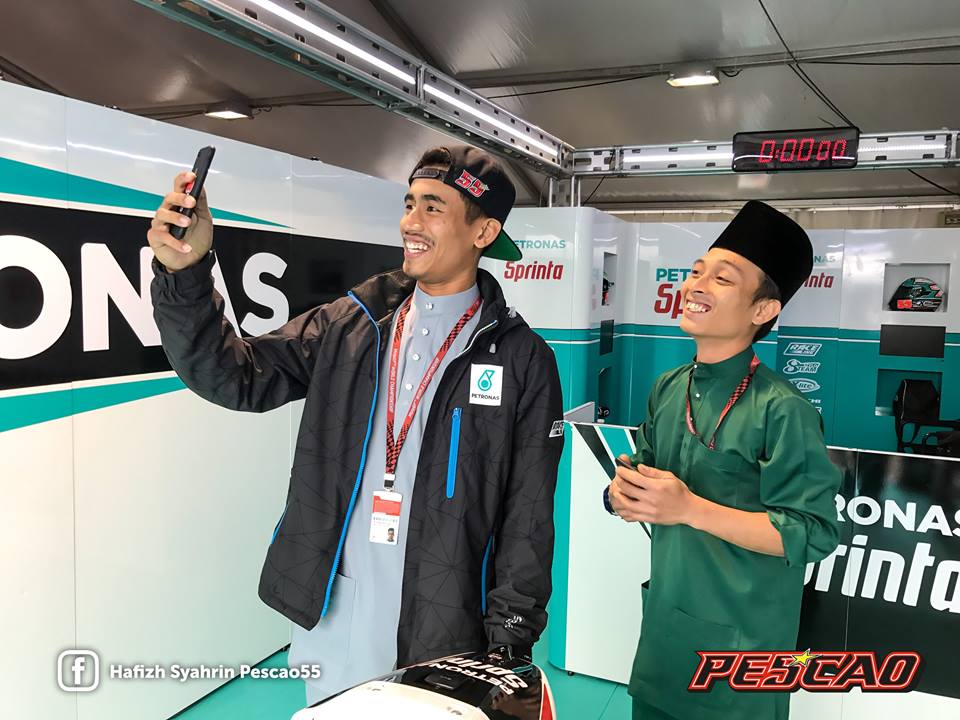 Hafizh Syahrin finished the race in 8th place after a strong showing.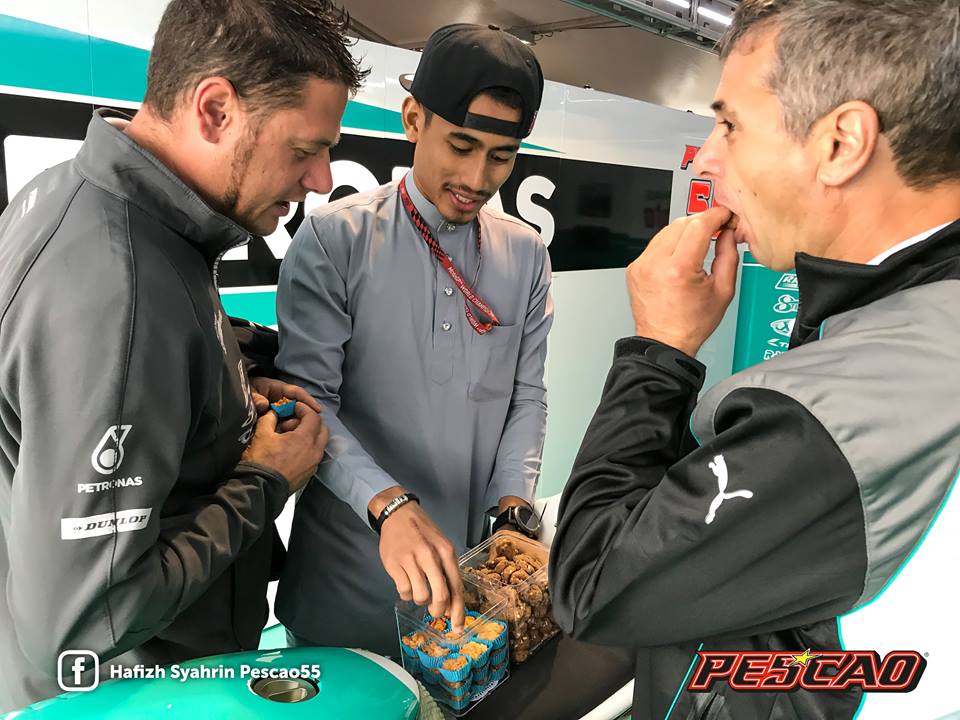 To Hafizh we say tahniah and thank you for flying the Malaysian flag up high. And Selamat Hari Raya!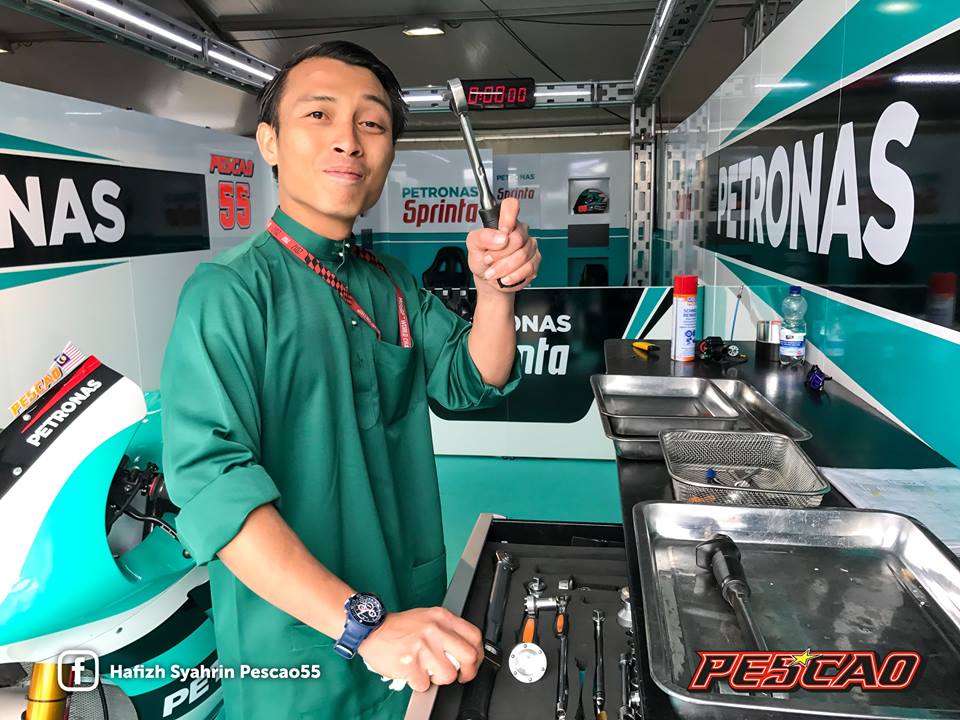 Follow Hafizh on his Facebook page by clicking here.
Image credits: Hafizh Syahrin Facebook page.