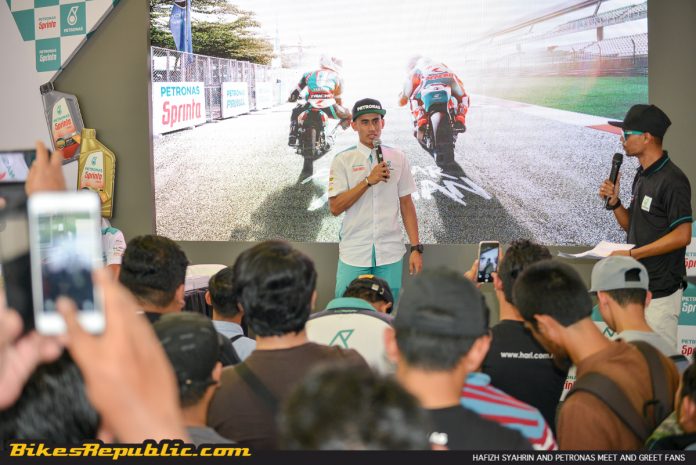 Petronas organized a meet-and-greet session with Malaysian Moto2 star Hafizh Syahrin.

Fans were also given the opportunity to obtain Hafizh's autograph.

Hafizh hopes to do his best this weekend and thanked both Petronas and fans.
Petronas Technology Park 2, 25th October 2017 – Fans of Malaysian Moto2 and Petronas Raceline Malaysia rider, Hafizh Syahrin received a welcomed surprise today when the Petronas organized a meet-and-greet session.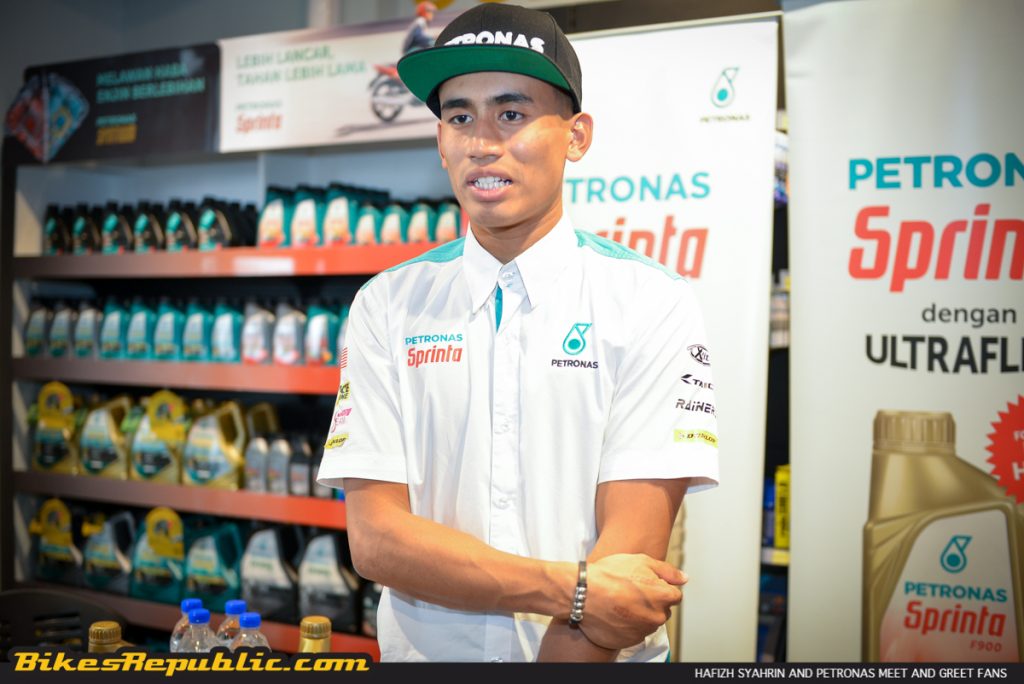 Being Hafizh Syahrin and Petronas' home event, the fans waited eagerly for Pescao 55 to show up for the autograph session.
We also spoke to Hafizh privately about his involvement with Petronas.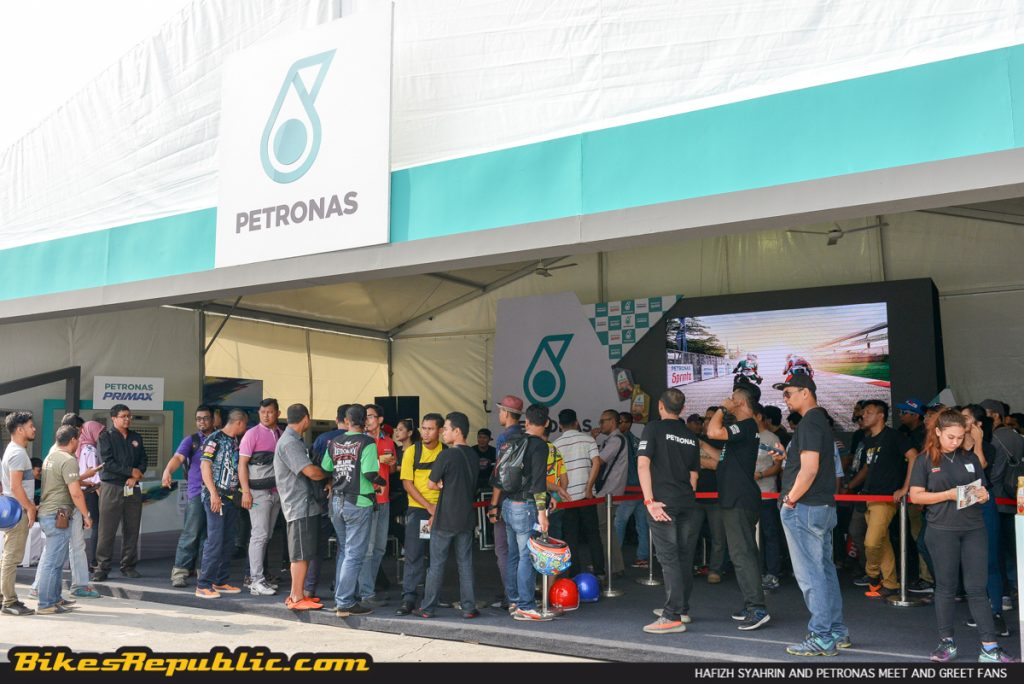 Bikes Republic (BR): How has Petronas' involvement benefitted you from when you were in pocket bikes to now?
Hafizh Syahrin (HS): First and foremost, I would like to thank Petronas as they have given me big opportunities since 2009. They've supported me from then until now, and have continued to upgrade that support each year.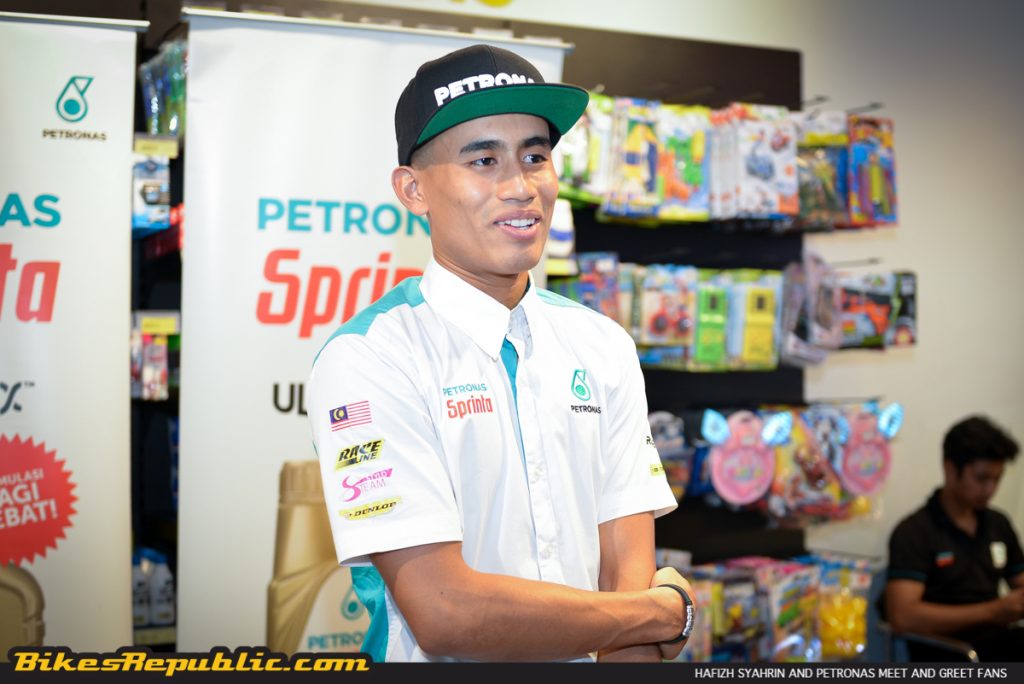 BR: Is Petronas the way for budding racers in Malaysia?
HS: There are many young and talented riders in local Malaysian races, and they need to show Petronas their potential. In my opinion, there are two to three riders with lots of potential who will soon make their mark. And Petronas should continue into the future.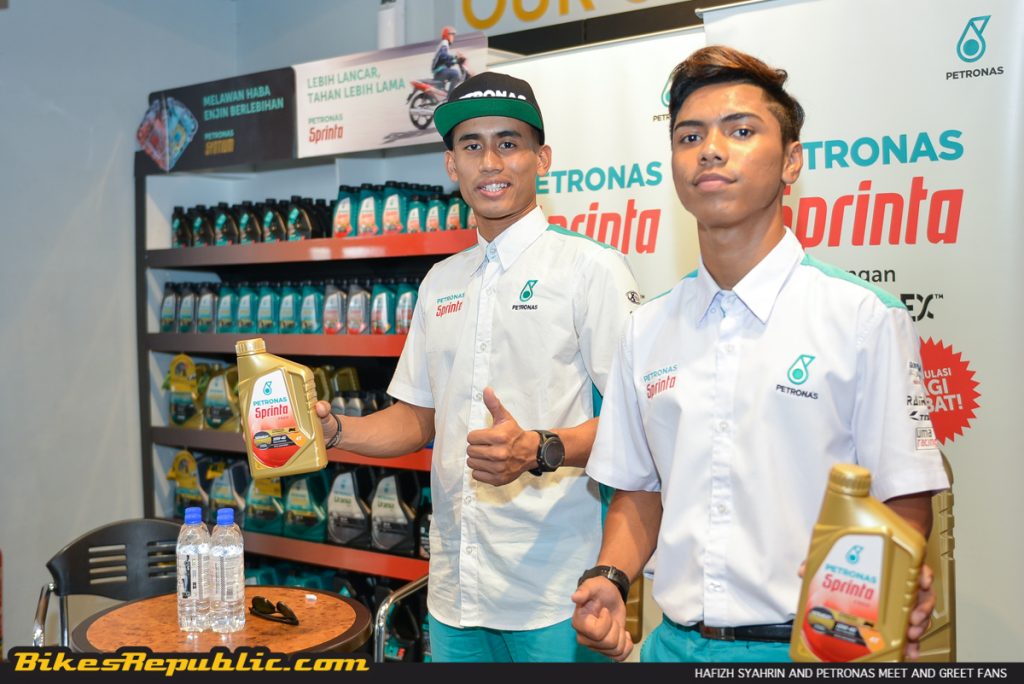 BR: Besides yourself, does Petronas' involvement also pave the way for talent development for Malaysians in other areas such as the mechanics and technicians?
HS: Yes, especially my mechanic, Habib, who has been following me from 2009 until today. Having him along with me in Europe is especially good as it's quite awkward without having a friend to talk to in the same language, besides cook Malaysian and halal food together.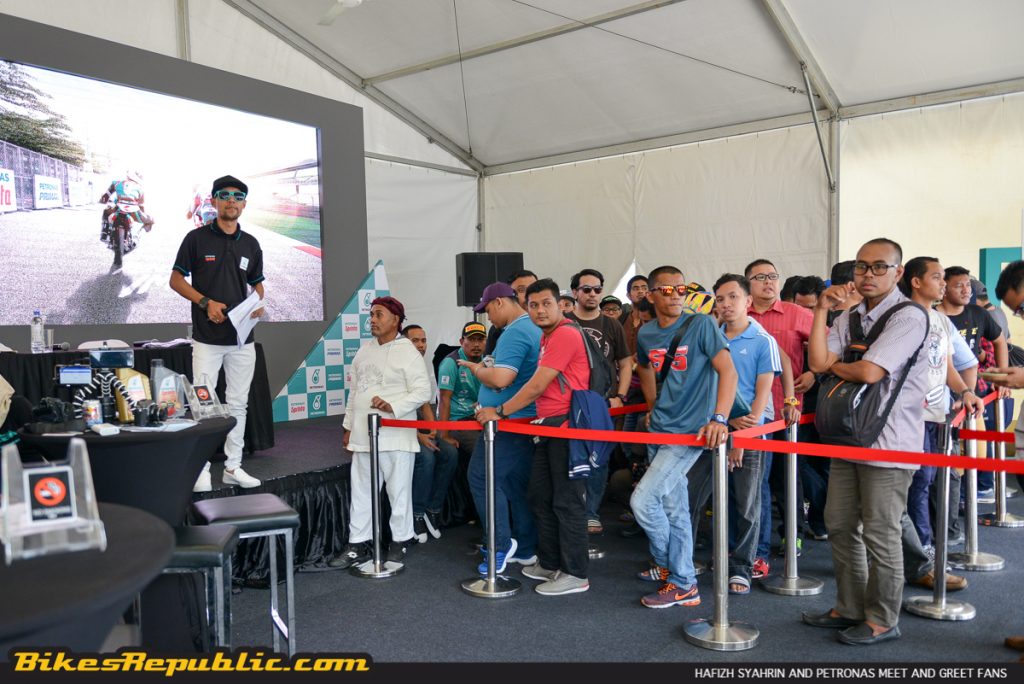 BR: What are you aspirations for this weekend's Malaysian GP?
HS: As always, I'll do my best. I would like again to thank Petronas and my fans for their undying support.
Bikes Republic had reported about Hafizh Syahrin's participation in Moto2 recently. Please click here for the article.