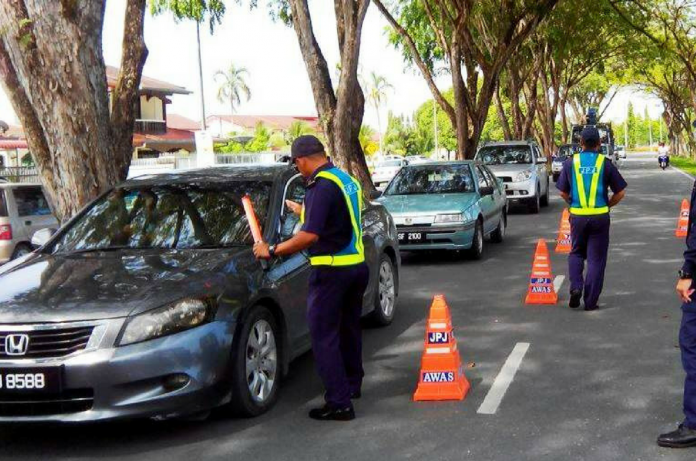 A man had his motorcycle confiscated in a roadblock.

He had ridden 200km to visit his fiancée.

He was riding without a license and his bike had "fancy" number plates.
Love makes us do silly things, does it not?
A man's desire to visit his fiancée saw him willing to ride more than 200 kilometres but was stopped just short of his destination.
The 22-year-old man who works as a mechanic was stopped in a joint-forces roadblock at the Alor Gajah-Melaka-Jasin road.
Director of Melaka Road Transport Department (better known as Jabatan Pengangkutan Jalan – JPJ) Muhammad Firdaus Shariff told Harian Metro that his officers found found the mechanic had ridden without a valid license and his Yamaha Y15ZR was using "fancy" number plates.  When queried, he told the officers that he was on his way to visit his fiancée.
The JPJ then confiscated the motorcycle.
The Director also revealed that the massive joint operation inspected 654 vehicles, and a total of 389 summonses were issued. The sting consisted of 146 JPJ, Royal Malaysian Police (PDRM), National Anti-Drug Agency (AADK), Royal Customs Department, Immigration Department, Road Safety Department and Malaysian Anti-Corruption Commission.
Back to the question: How far are you willing to go for love? Have you ridden out in the middle of the night just because of your loved one merajuk (is sulking)?