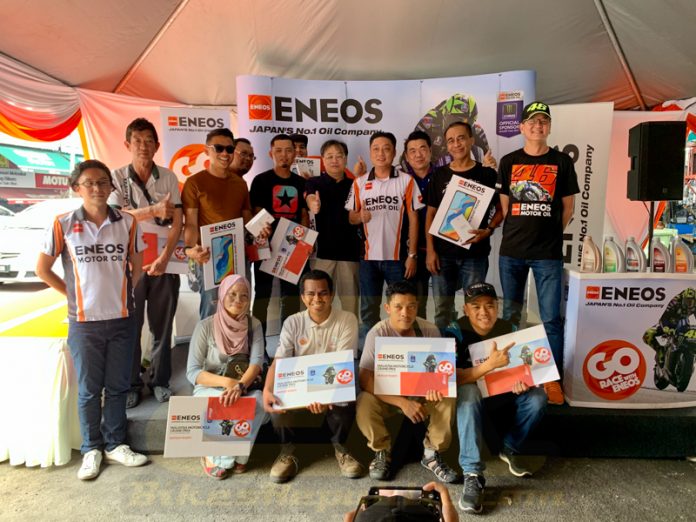 The GO RACE WITH ENEOS tour is building up excitement for the 2019 Malaysian MotoGP.

ENEOS is Japan's number one engine oil company.

They handed over prizes to winners of Leg One over the weekend.
Japan's number one engine oil company ENEOS is building up excitement towards the fast approaching 2019 Malaysian MotoGP, through their campaign called GO RACE WITH ENEOS.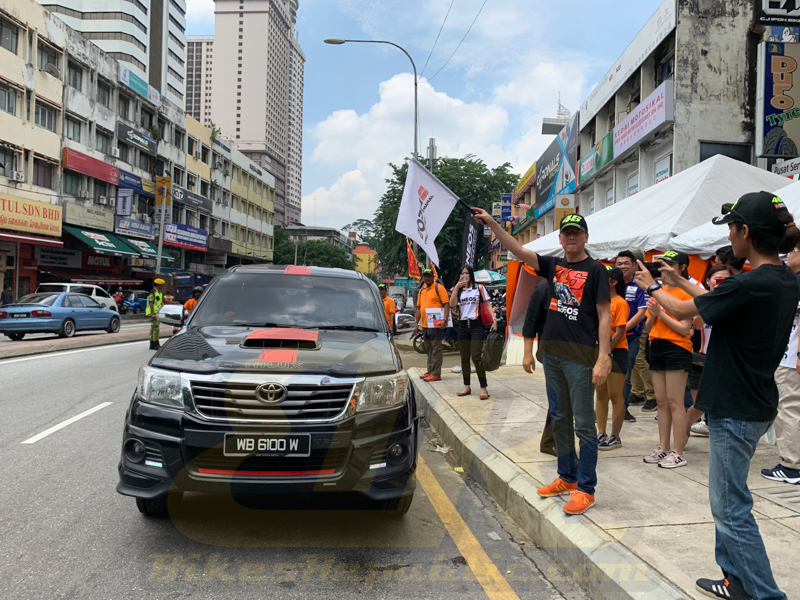 Local distributor MAYSHOWA is currently conducting a tour, consisting of 2 roving teams. Leg One of the tour targets 12 stops at Klang Valley motorcycle workshops in 6 days, between 14th to 16th October and 21st to 23rd October. Leg Two will see the teams complete the 44 scheduled stops by mid-November 2019.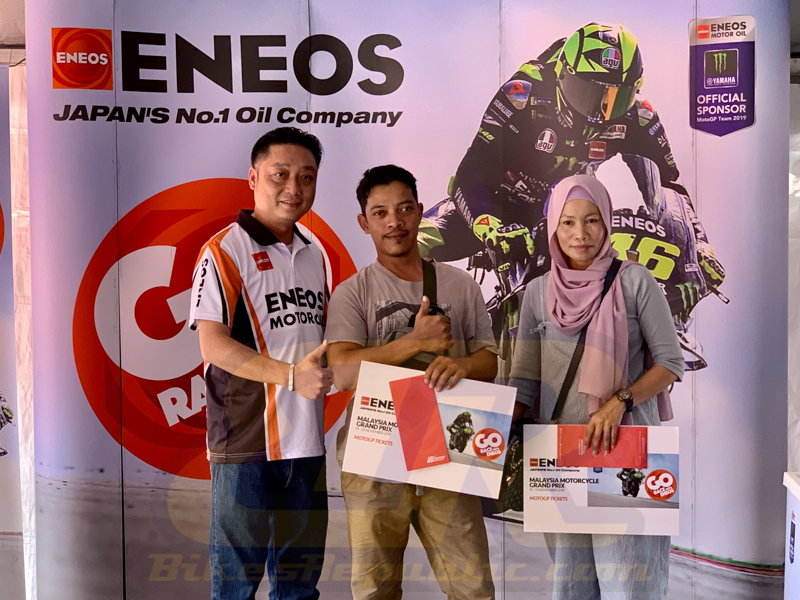 The tour found that Malaysian bikers are familiar with the brand. Out of 330 surveyed, 282 said that they knew the brand and its ties with MotoGP. 110 of those survey participants have used ENEOS engine oil. The campaign also yielded 140 participants in the lucky draw. They stood to win grandstand tickets at the Malaysian MotoGP and smartphones worth over RM 6,000.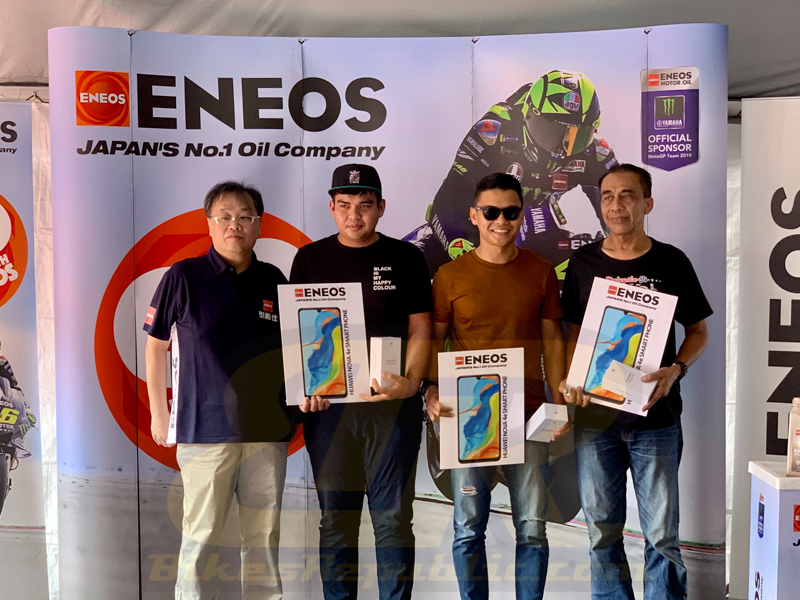 Representatives from ENEOS and MAYSHOWA handed over the tickets and smartphones for Leg One winners at Ah Hong Trading workshop, Jalan Sentul over the weekend.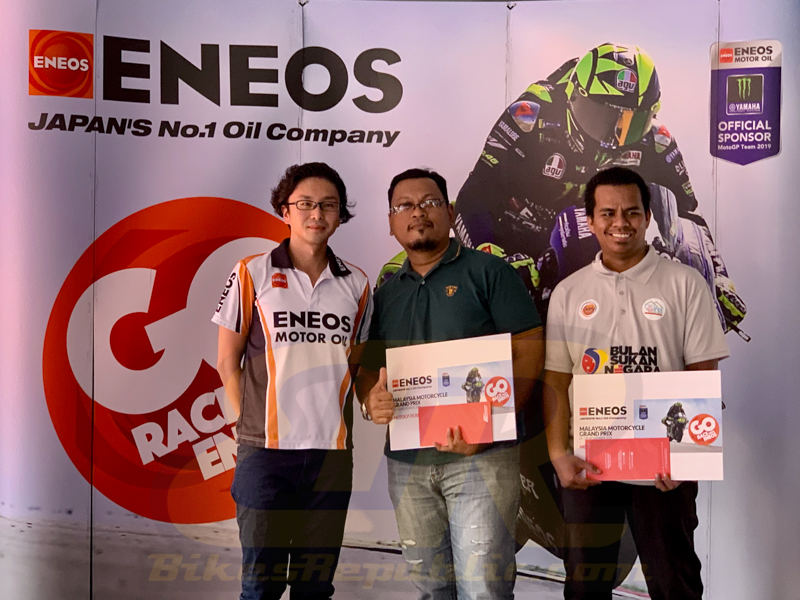 The company offers a wide range of engine oils for different applications. Their flagship product is the 4T SL/MA2 10W-50 Fully-Synthetic. As for synthetic blend (semi-synthetic), there are the 4T SL/MA 10W-40 and 4T SL/MA 20W-50. The latter product is for scooters. There are also mineral oils.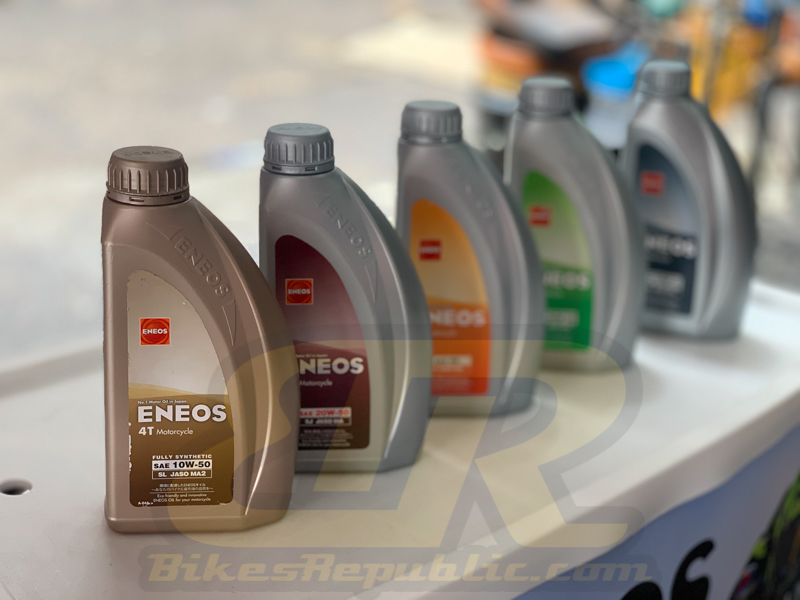 They are currently associated with the Monster Energy Yamaha factory racing team with Valentino Rossi and Maverick Vinalez as riders.