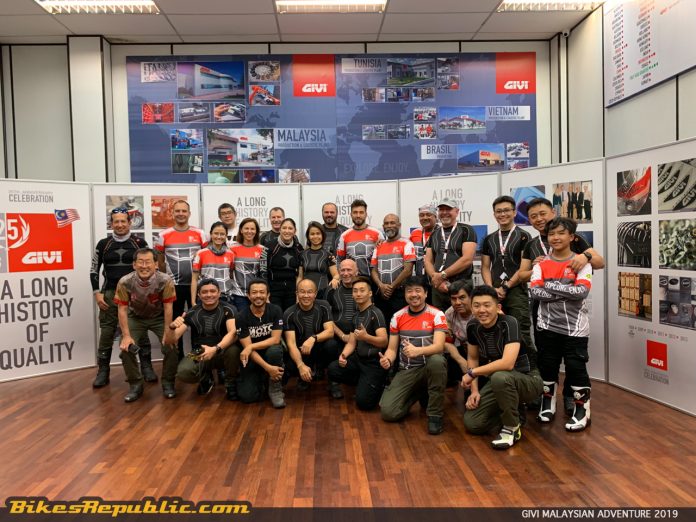 The GIVI Malaysian Adventure 2019 kicked off yesterday, as the start of an epic ride around Peninsular Malaysia.

The participants will cover 2500 kilometres by the end on 29th July 2019.

The ride ends at GIVI Rimba Raid Janda Baik 2019 on 27th and 28th July.
The GIVI Malaysian Adventure 2019 kicked off yesterday, as the start of an epic ride around Peninsular Malaysia.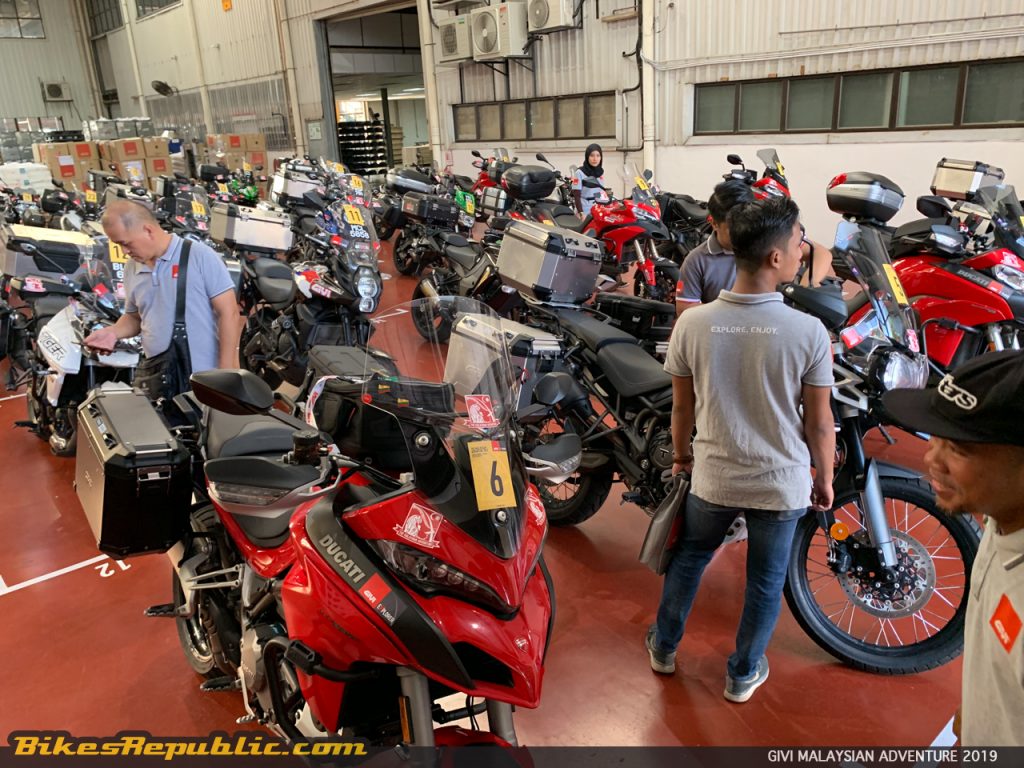 The 40 participants from 16 countries will cover 2500 kilometres at the finish on 29th July 2019. They will savour Malaysia's amazing beauty and magic along the way, including the country's unique flora and fauna, food, hospitality and the great riding routes.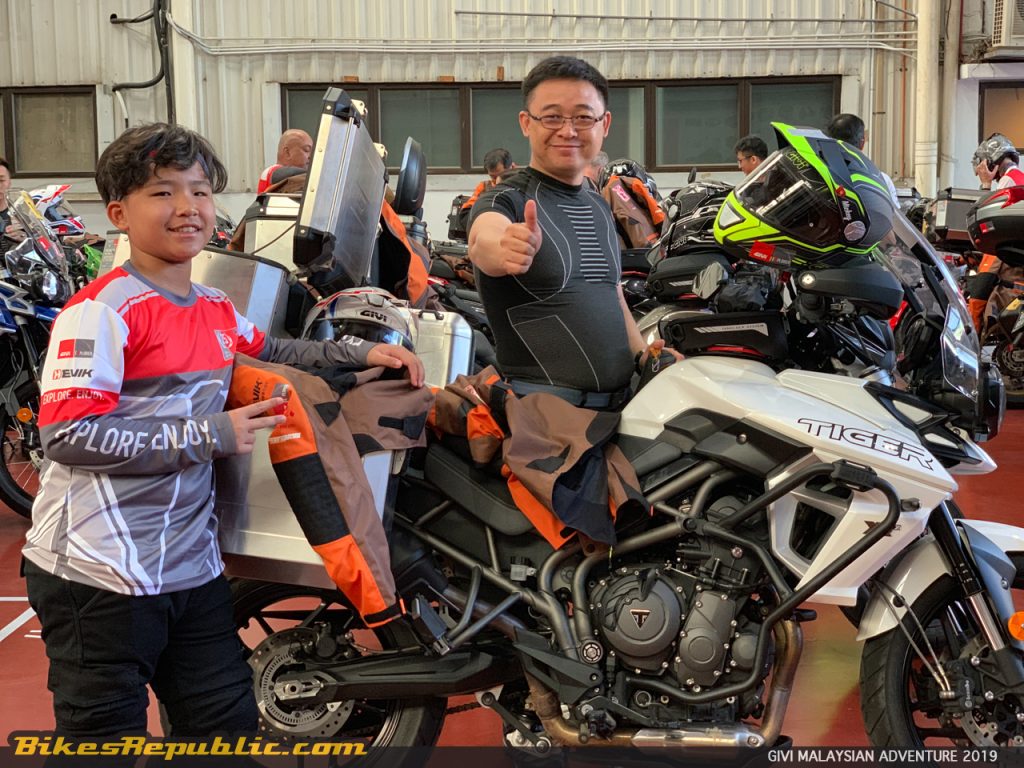 Routes take the riders through Ipoh, Pahang, Terengganu, and Melaka. From Melaka, the convoy will turn back to Janda Baik, Pahang for GIVI Rimba Raid Janda Baik 2019. It will give the dealers an unprecedented view of the only large capacity adventure motorcycle race in off-road conditions.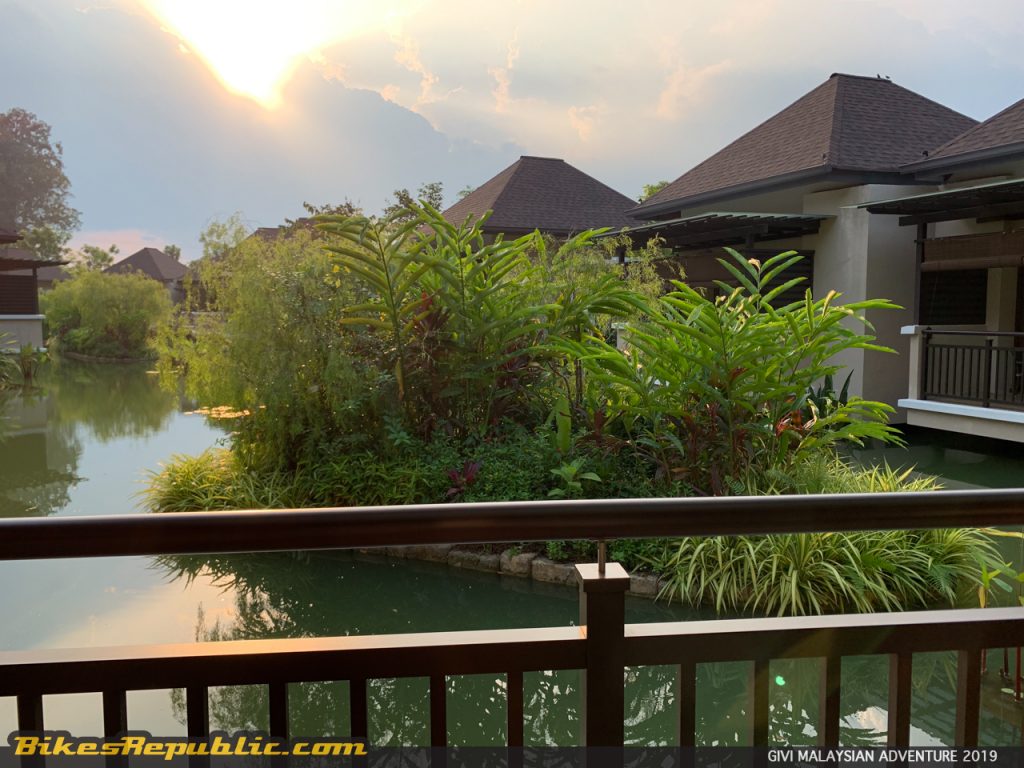 Participants consists of GIVI's worldwide dealers including those from all over South American, European, Asian and ASEAN countries.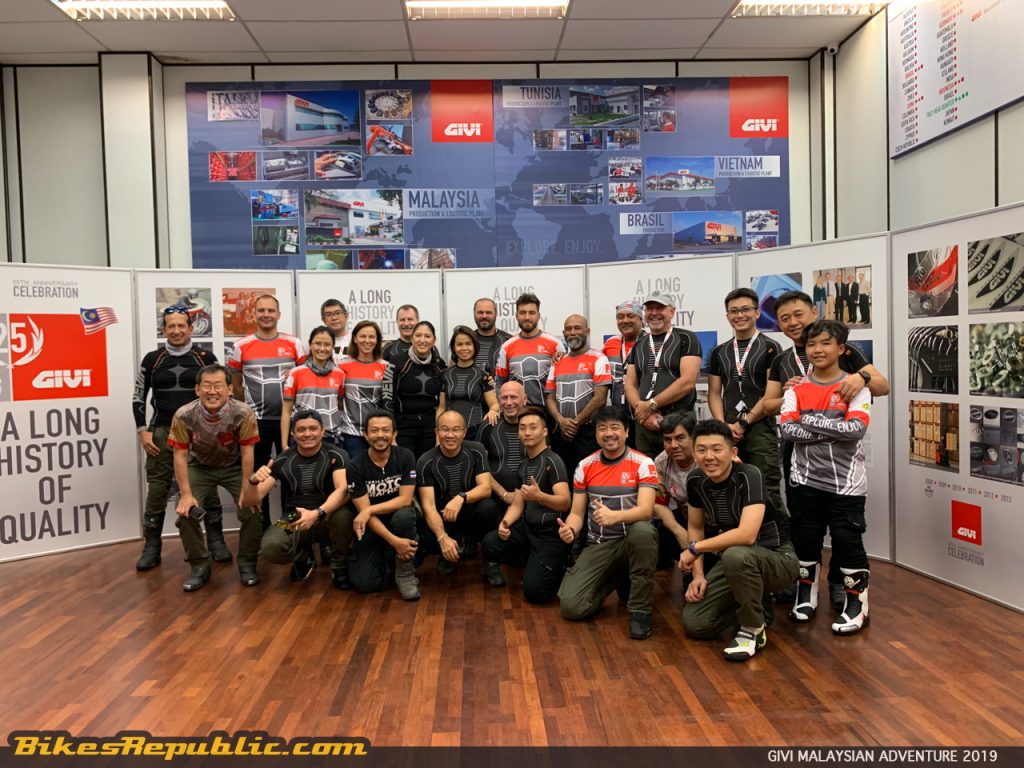 The ride was flagged off from GIVI Asia's headquarters in Bukit Beruntung, Selangor. the riders were given a factory tour by Mr. Joseph Perucca, the Overseas Operational Director for GIVI and Mr. On Hai Swee, the Managing Director of GIVI Asia. Also on hand was Dato' Razak Al-Malique Hussein, the Chief Executive Officer of Triumph Motorcycles Malaysia who had supplied the Triumph Tiger 800 XCx, XRx and XR to the participants. Mr. Eugene Mah of Mah Pte. Ltd. also participates in the ride. His company supplied the Moto Guzzi V85TT.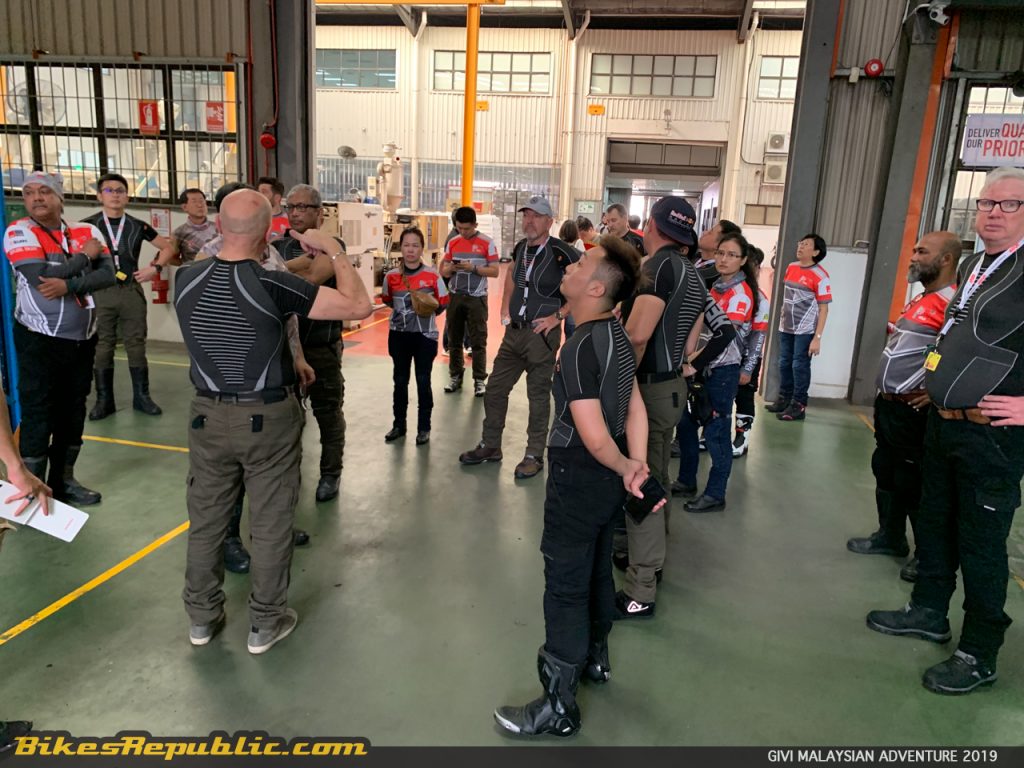 The convoy will be escorted by the Royal Malaysian Traffic Police and marshals from Desmo Owners Club Malaysia (DOCM) all the way.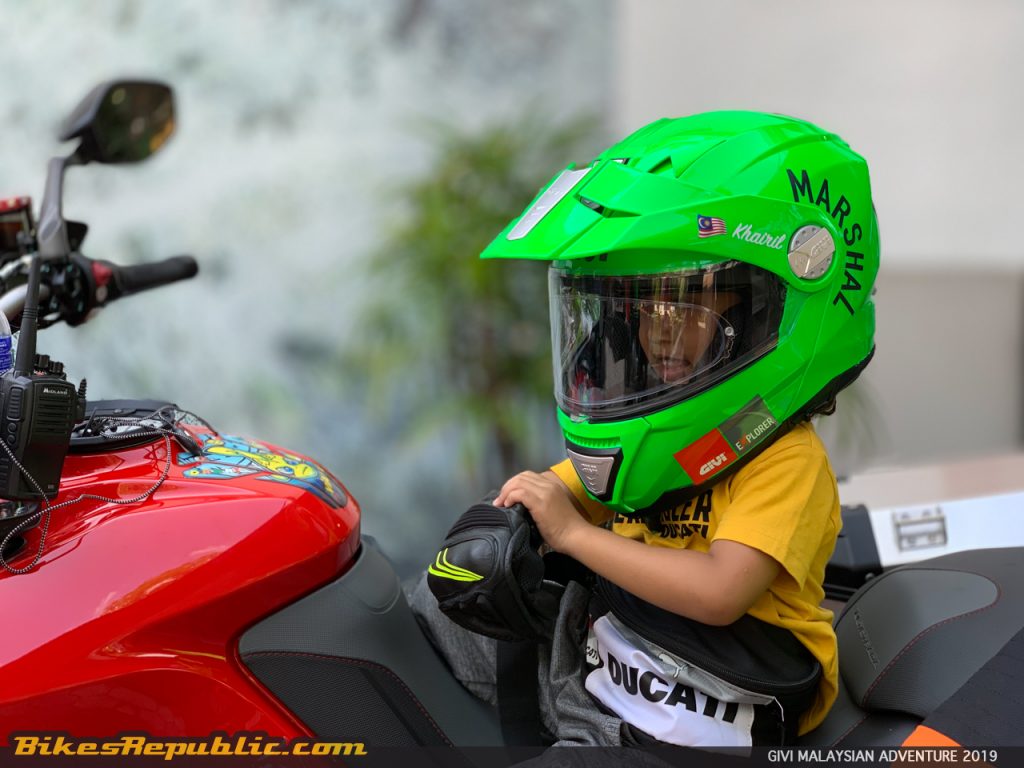 The entourage rode first to the leaning tower at Teluk Intan for photo opportunities and the famous Nasi Kandar Krisna on the way. They then continued riding to Kellie's Castle outside Ipoh, before bedding down at the Banjaran Hot Springs Resort.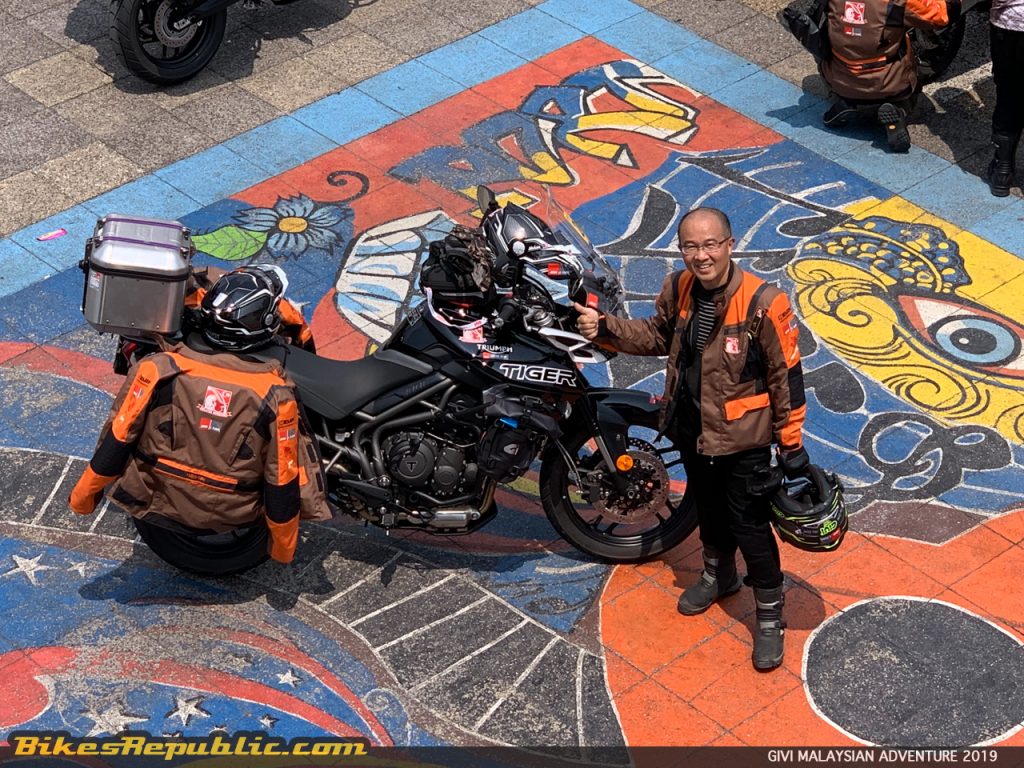 The resort was built into the forest, thereby preserving its natural surroundings. Hot spring water was piped into the villas.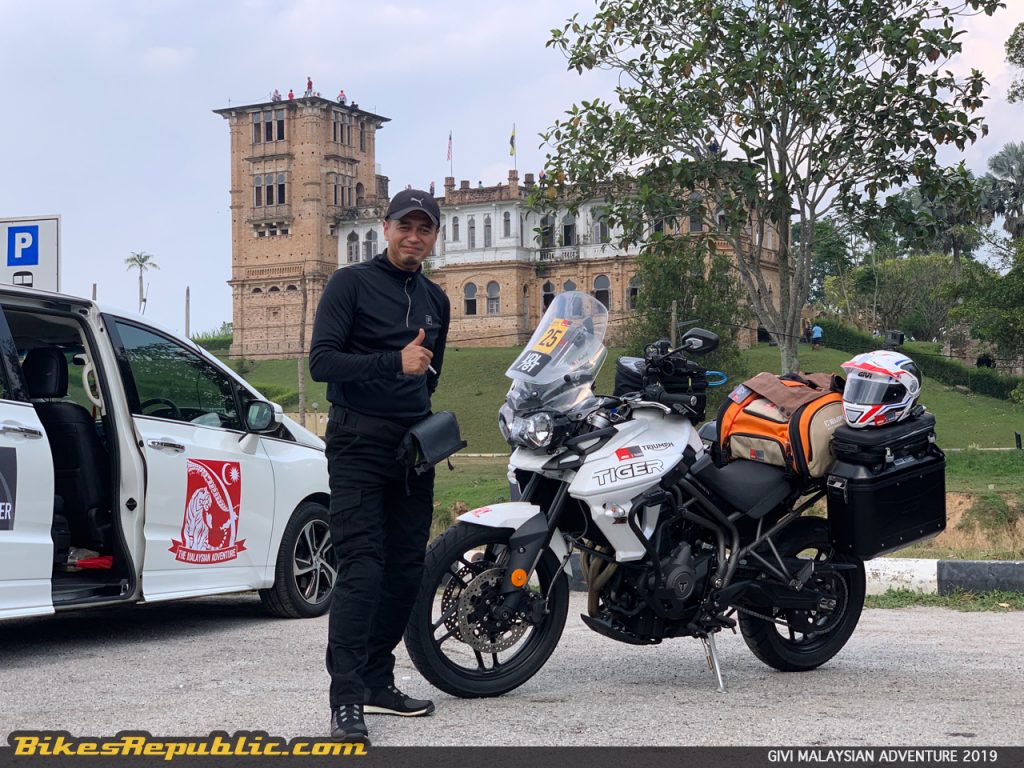 Dinner was held in the world-renowed Jeff's Cellar. The restaurant was built into a cave system with minimal fittings, again to not disturb the natural surroundings. We were served an 8-course western meal among the stalactites and stalagmites.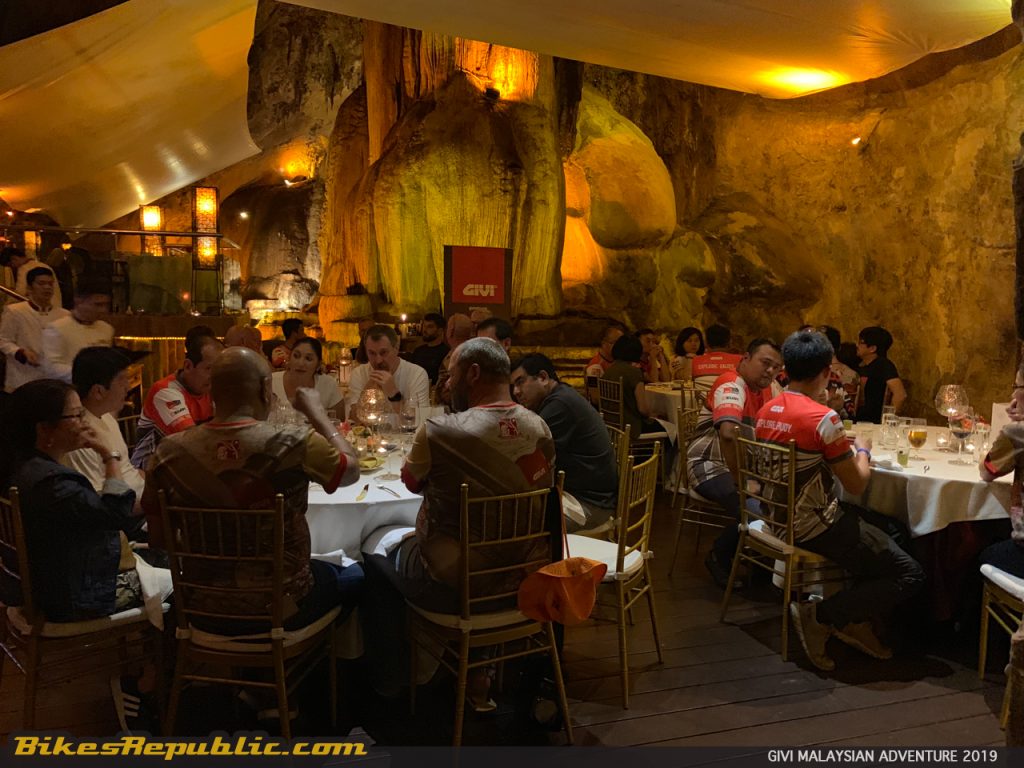 The adventure continues tomorrow (Monday) as the convoy heads to Gerik and finally, Kuala Terengganu.
PHOTO GALLERY