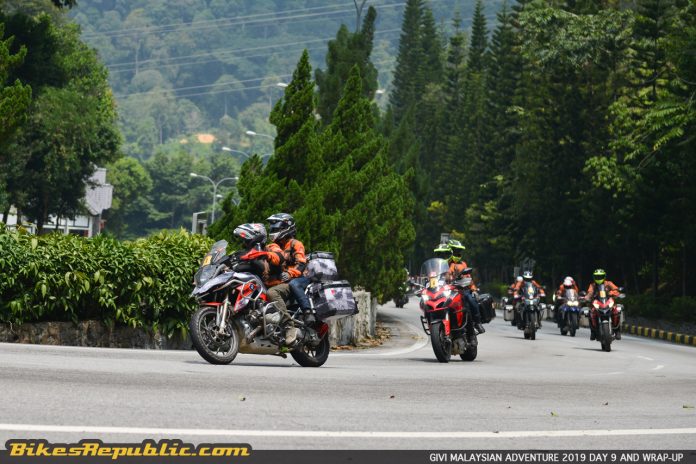 The GIVI Malaysian Adventure 2019 ended with Day 9.

It was an amazing ride to show what Malaysia offers.

It was also an amazing ride due to the organization and support.
All good things come to end. Unfortunately, it had to be the GIVI Malaysian Adventure 2019 on Day 9.
For the last day, the GIVI Explorers were pretty much let loose to enjoy the best riding road we Malaysian bikers have come to love i.e. Karak Highway, Bukit Tinggi and Genting Highlands.
Many of the riders were very skilled especially with the Triumph Tiger 800 XR, XRx and XCx in their hands. Mexican Explorer Manuel stood on the pegs of the XCx most of the time while blasting through corners. I can second what he did, because the XCx is one bike which instills supreme confidence in the rider.
The ride ended at the Grand Ion D'Element Hotel. It was a great way to end the ride at a place that's cooling.
We gathered for the Gala Dinner that night, when Joseph handed out gifts to honour the Explorers based on their "exploits" during the ride. Check out the pictures to see what the gifts were!
The police escorts received a boisterous cheer for their efforts in keeping the routes clear and us safe throughout. The same kudos went to the marshals as well, who always checked to see that there were no rider missing from their flocks.
A personal view of the adventure
The adventure had been epic, taking the GIVI Explorers on a loop through Peninsular Malaysia. We started at the West Coast, rode over to the East Coast, before turning back west. We had crossed the central spine of Peninsular Malaysia twice; dined in a limestone cave in Ipoh; spent a day and night at beautiful Redang Island; partook authentic Baba and Nonya food in historic Melaka; fed elephants at Kuala Gandah. In short, we rode from the city to a cave, lake, beach, island, jungle and up mountains.
Amongst all that, though, the crown jewel had to be GIVI Rimba Raid at Janda Baik. Here we not only watched an event but took in an experience that has no equal anywhere around the world.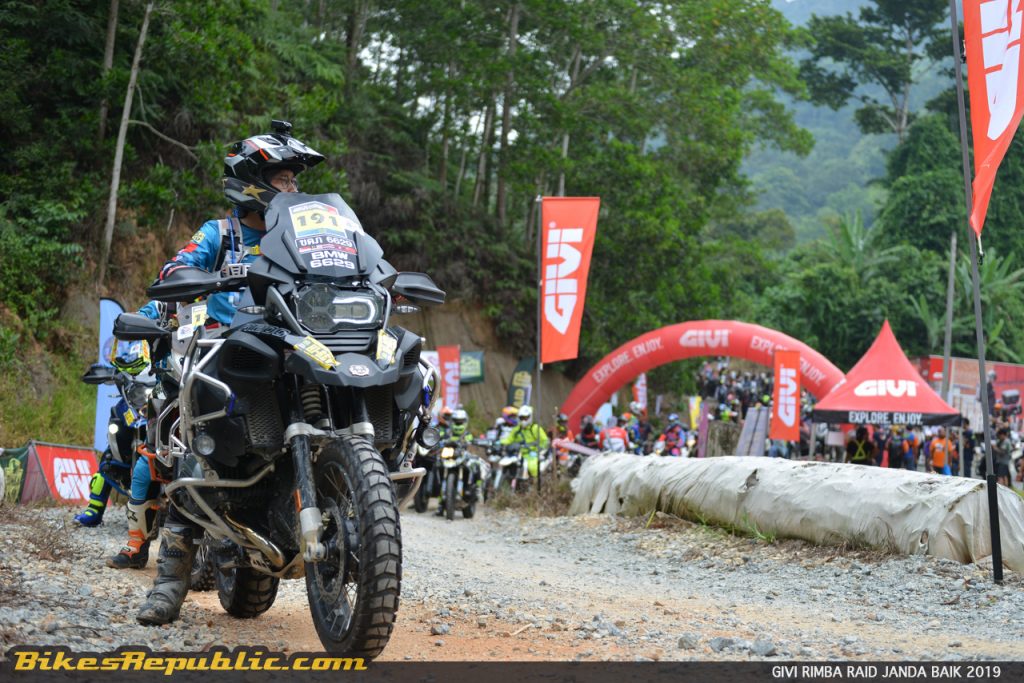 But there's no illusion that it's our beautiful Malaysian roads that connected all these locations. The marshals from Desmo Owners Club Malaysia who recce'd the routes did a fantastic job in seeking out asphalt ribbons with corners after corners, thereby minimizing zombie-like droning on the highways. They were the ones who filled our fuel tanks when we stopped.
I couldn't stress enough about the pleasure of having the Traffic Police escort us all the way. Imagine riding through Kuantan and Melaka without escort: The convoy would've have fragmented so terribly that some riders would've either gotten lost or worse. If local riders find it challenging, what more to those who were visiting Malaysia for the first time!
More importantly, no one got left behind or hurt.
The accommodations were top-notch, as always, and served great food. It's something good to look forward to at the end of the ride each day.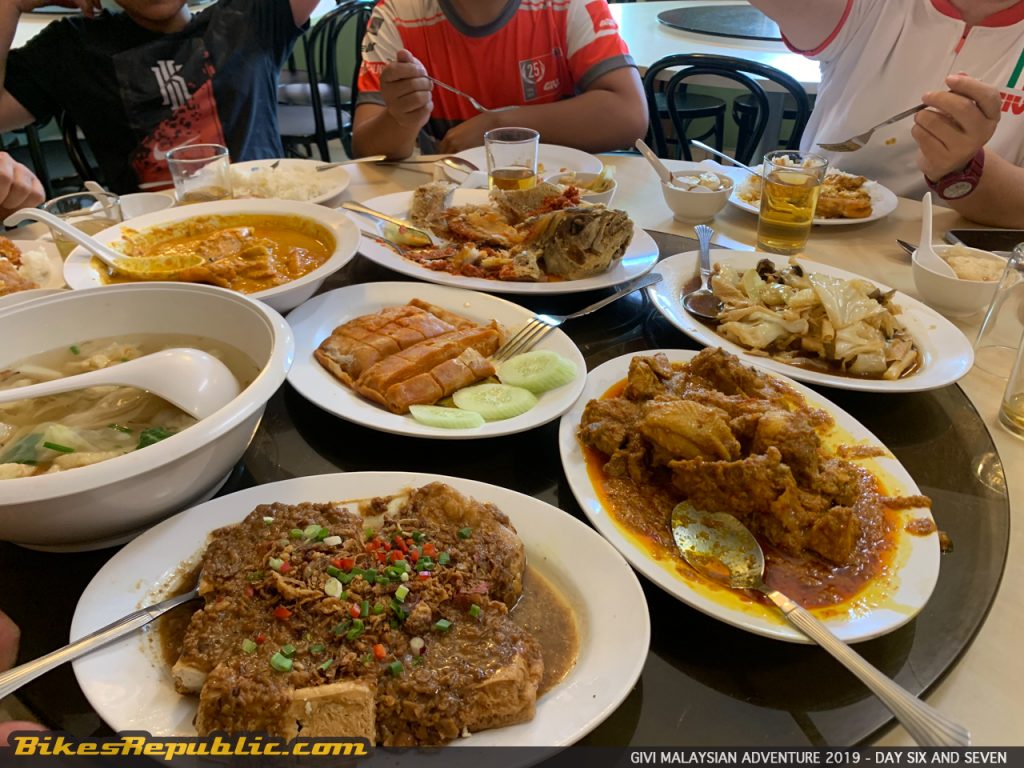 The GIVI crew provided superb support everywhere we stopped. They were always there to make sure that there was parking and space for us to sit down as a group. Drinks and snacks were always available in the back of the Honda Odyssey, so much so I called it the Snack-On-Wheels. Besides that, they were the ones who moved our luggage into our hotel rooms before we arrived, then pick them up and load them up when we checked out, only do it all again the next day.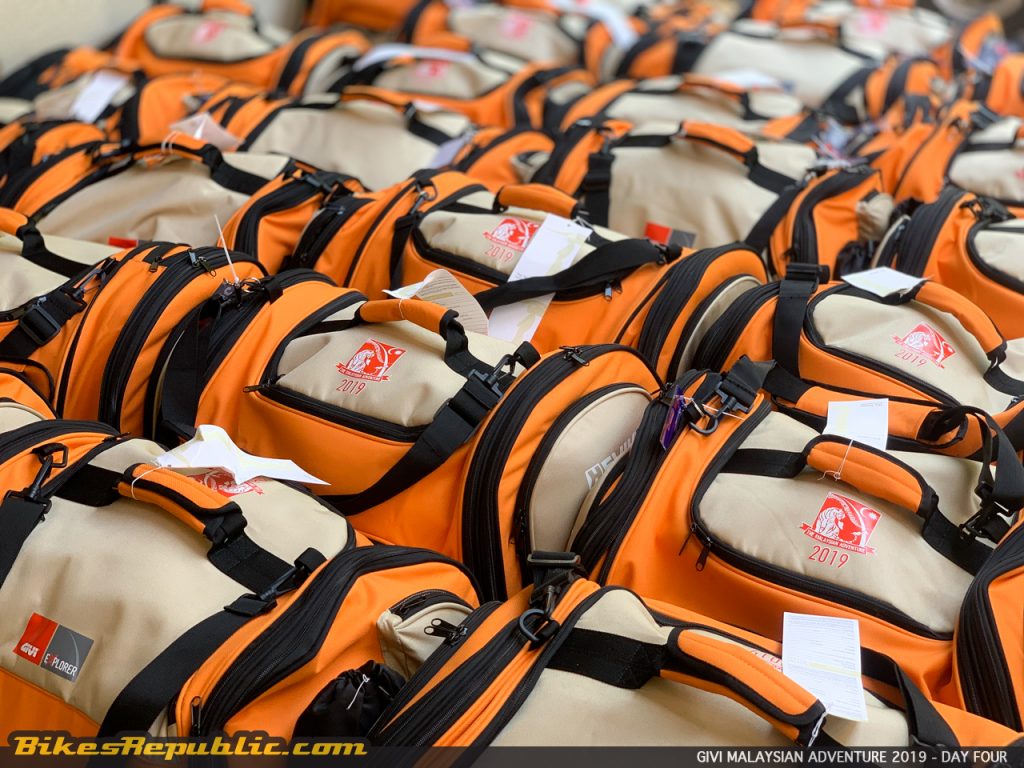 I also couldn't ignore the fact that the GIVI equipment was reliable. The tank bag could accommodate a 2-litre hydration bladder in addition to my DSLR camera. The Trekker Dolomiti hard cases not only looked classy, but stored everything away safely.
We were also very lucky that the weather stayed on our side throughout. We had expected rain, but none caught us. Besides that, the ride ended just one day before the haze from Sumatra returned!
Roll of Honour
The epic ride was the direct result of extensive work put in. It's work that we didn't see that manifested in the smooth running of any event. There's no such thing as just organizing a ride of this magnitude and crossing fingers.
So, a big thank you to Mr. Joseph Perucca. The GIVI Explorer project is his baby and it highlights a number of salient and important points. It's already established that GIVI produces the best motorcycle luggage and accessories, but there is a driving passion behind it. The people of GIVI, distributors and dealers are what constitutes a family. The GIVI Explorer expeditions are the result of this familial togetherness, sharing the passion for riding and exploration the world over, while using the real world as the rolling laboratory for GIVI products. This love for the family is especially seen in the Explorers who had joined the annual rides from the very beginning (this being the seventh).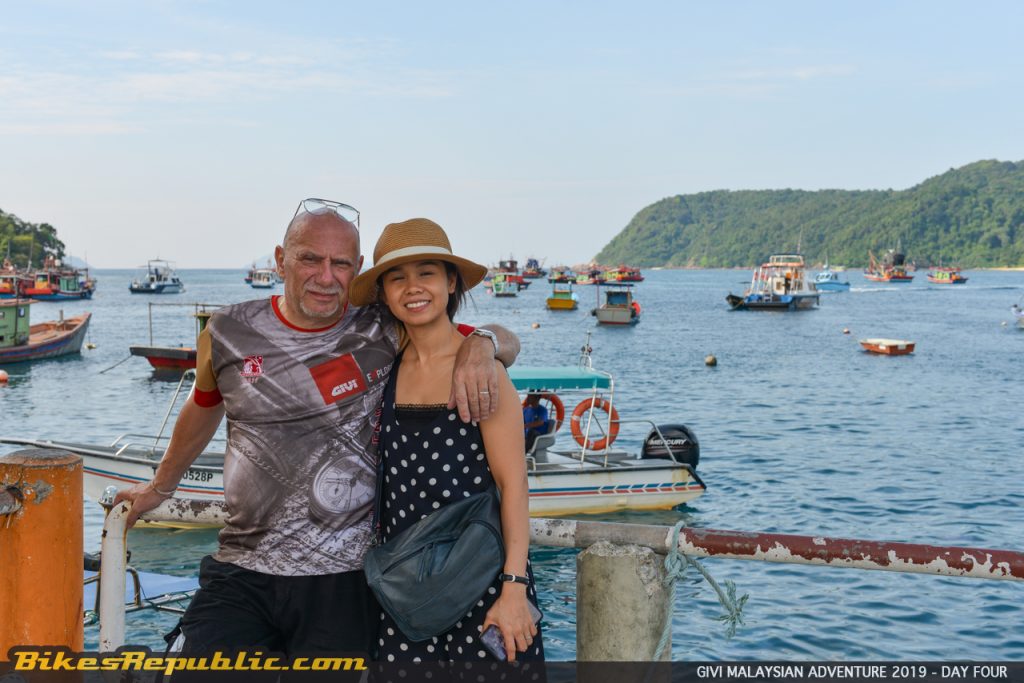 I wish to also thank Joseph and Pietro (Ambrosioni – GIVI's Communication Manager). Joseph would send Pietro to accompany everytime I needed to break free from the convoy to shoot pictures.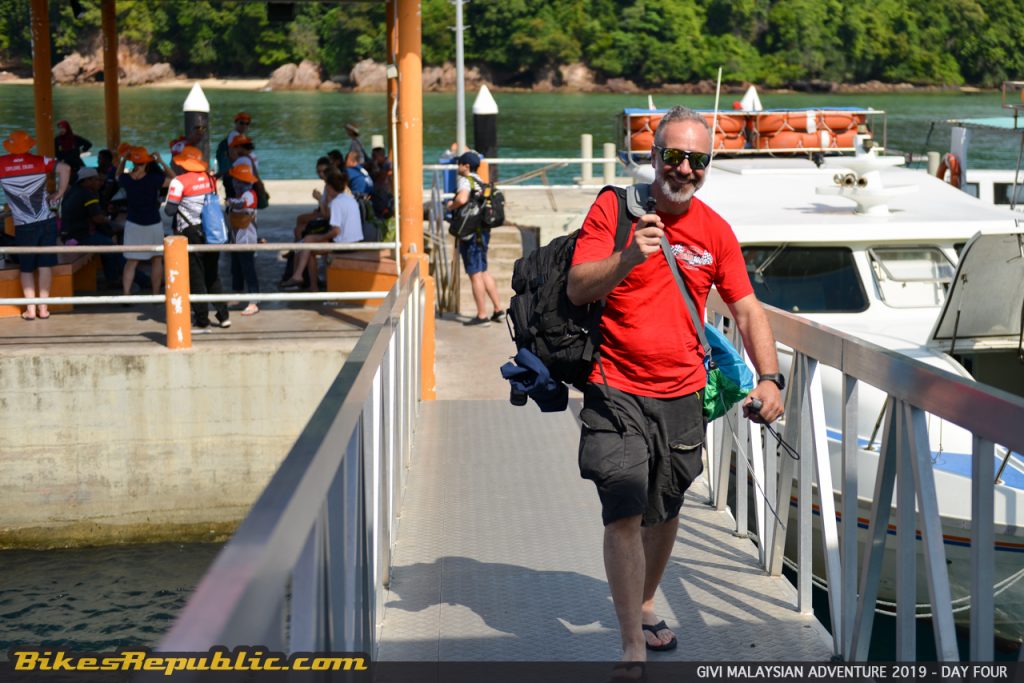 Next on the list is Mr. On Hai Swee, the Managing Director of GIVI Asia Sdn. Bhd. It was a pleasure to finally ride with him and Mrs. On. I've always learned so much about GIVI from him. His hard work and foresight has brought the brand to where it is in these 25 years in Malaysia. A special appreciation to him for arranging the Traffic Police escort throughout the ride.
A thoroughly special thank you to Dato' Hussein Al-Malique, Chief Executive Officer of Triumph Motorcycles Malaysia. Every Explorer on the Tiger 800 (XR/XRx/XCx) had a great time and there wasn't a single concern about their bikes. They were perfectly suited to the curvy road along the tour's routes.
Thank you and congratulations to Dato' Captain Nik Huzlan who put together another stunning and the largest yet Rimba Raid. I wished I had more time to cover the event, but Insy'Allah I could do so from a rider's perspective next year. It's always great to chat with you and I could count on learning so much!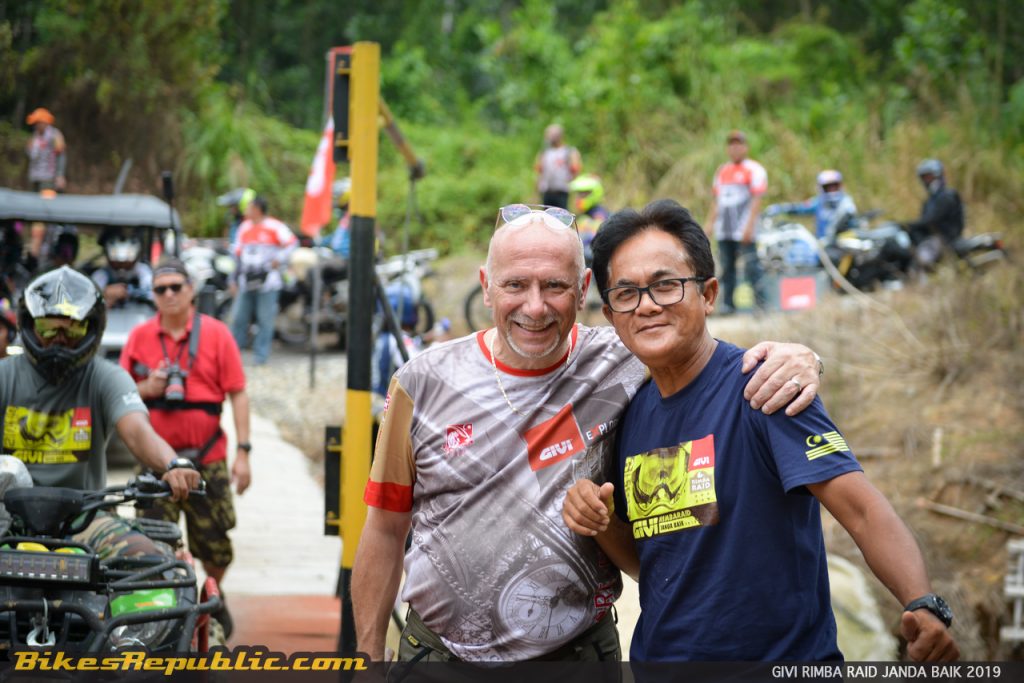 This list wouldn't be complete without the hardworking (read: overworked) GIVI crew on both the ride and at GIVI Rimba Raid. Sam Sharman, Edwin, Sherlyn, Julian Loh, Aina, and everyone you guys were amazing as always. It was great to see familiar faces everywhere we stopped!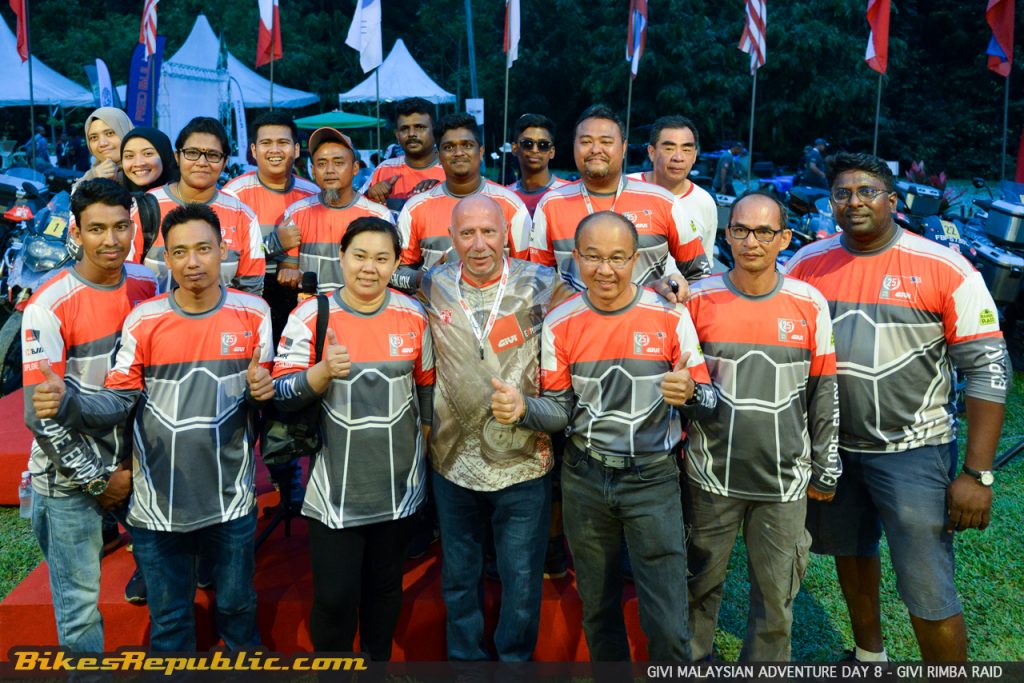 A special shout out to Jeremias Israel. He may be a Dakar and pro racer but he's one of the most down-to-earth guys I've ever met. The guys who attended his off-road clinic enjoyed it immensely and we were all behind you at Rimba Raid.
Let's not forget Nikkasit, the official photographer who worked non-stop. Awesome pictures, Khun Nikkasit. Please visit soon!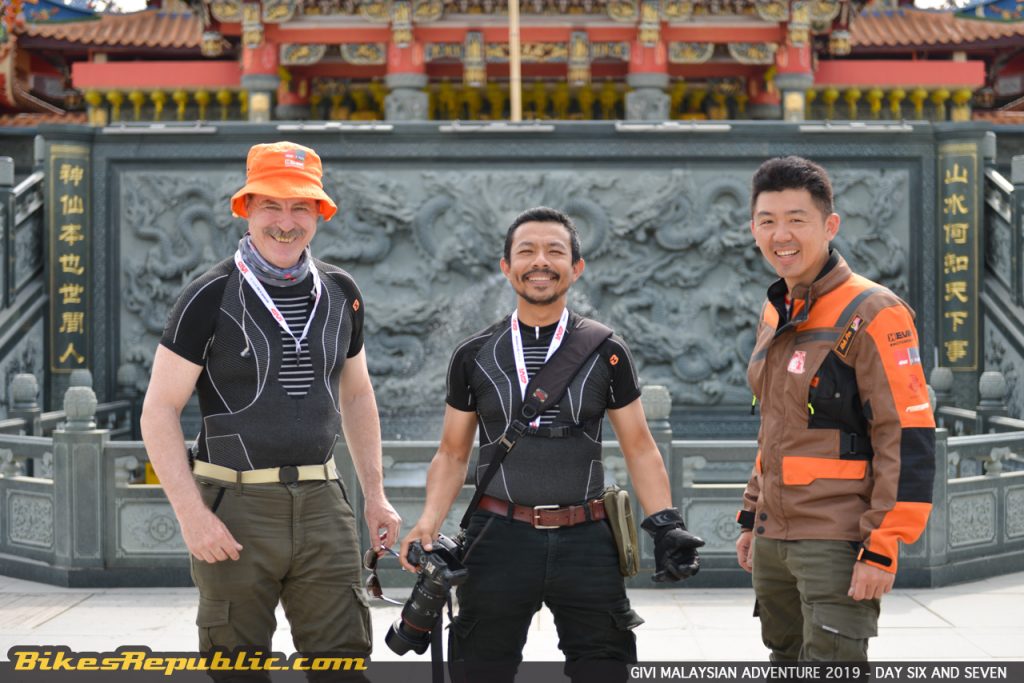 Last but not least, kudos to the GIVI Explorers. It's always nice to see everyone I've met before, but I make new friends everytime we ride together. Your laughs were always so infectious. I hope to learn Spanish and Thai before the next ride (if I'm ever invited again). I hope that you guys enjoyed Malaysia and come back for a more extensive tour. There's so much more to offer than what we experienced during the ride.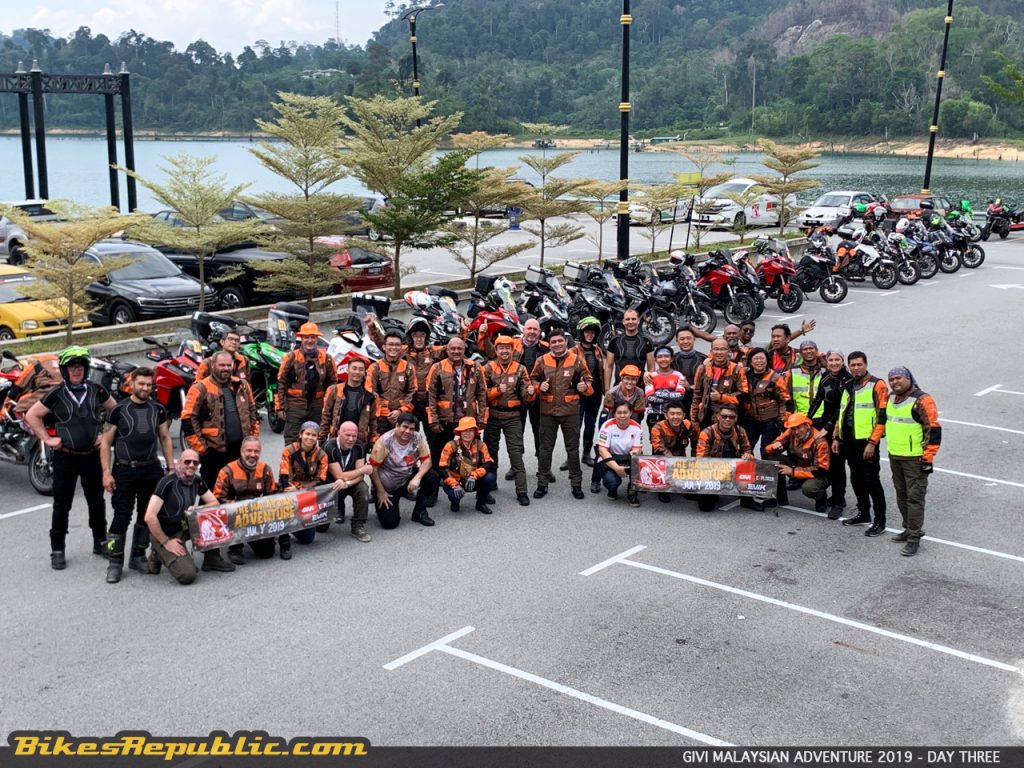 Till then, ride safe!
Please click on this link for our report on GIVI Rimba Raid at Janda Baik 2019.
Please click on this link for GIVI Malaysian Adventure 2019 Day Eight.
Please click on this link for GIVI Malaysian Adventure 2019 Day Seven.
Please click on this link for GIVI Malaysian Adventure 2019 Day Six.
Please click on this link for GIVI Malaysian Adventure 2019 Days Four and Five.
Please click on this link for GIVI Malaysian Adventure 2019 Day Three.
Please click on this link for GIVI Malaysian Adventure 2019 Kick Off.