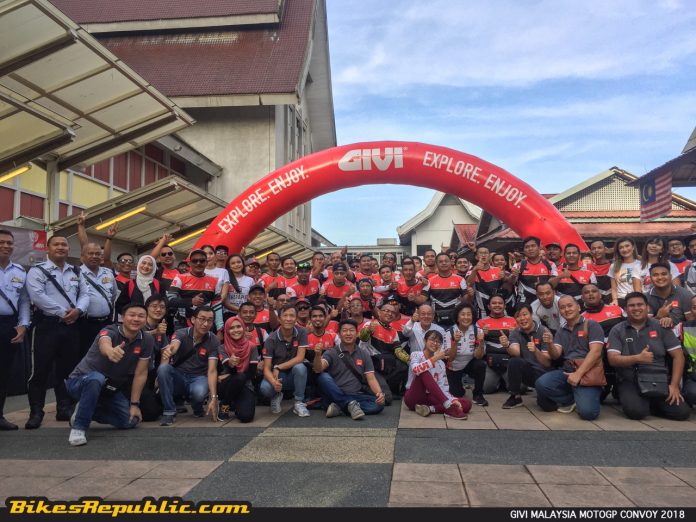 The GIVI Malaysia MotoGP Convoy 2018 continues with GIVI Asia's annual tradition.

The National Museum was chosen as the starting point this year.

Participants received many great gifts including a ticket and special parking.
The GIVI Malaysia MotoGP Convoy 2018 continues on GIVI's tradition of organizing a convoy to the Malaysia MotoGP every year.
GIVI Asia picks a prominent setting as the rendezvous (RV) point for the convoy each year. The National Museum got the pick for 2018. The museum's mall area provided ample space for the bikes and registration desk.
Each participant had registered himself online when the convoy was announced last month. He then received a confirmation through his email. Lastly, he would show the confirmation to the registration desk at the start of the convoy to confirm his attendance.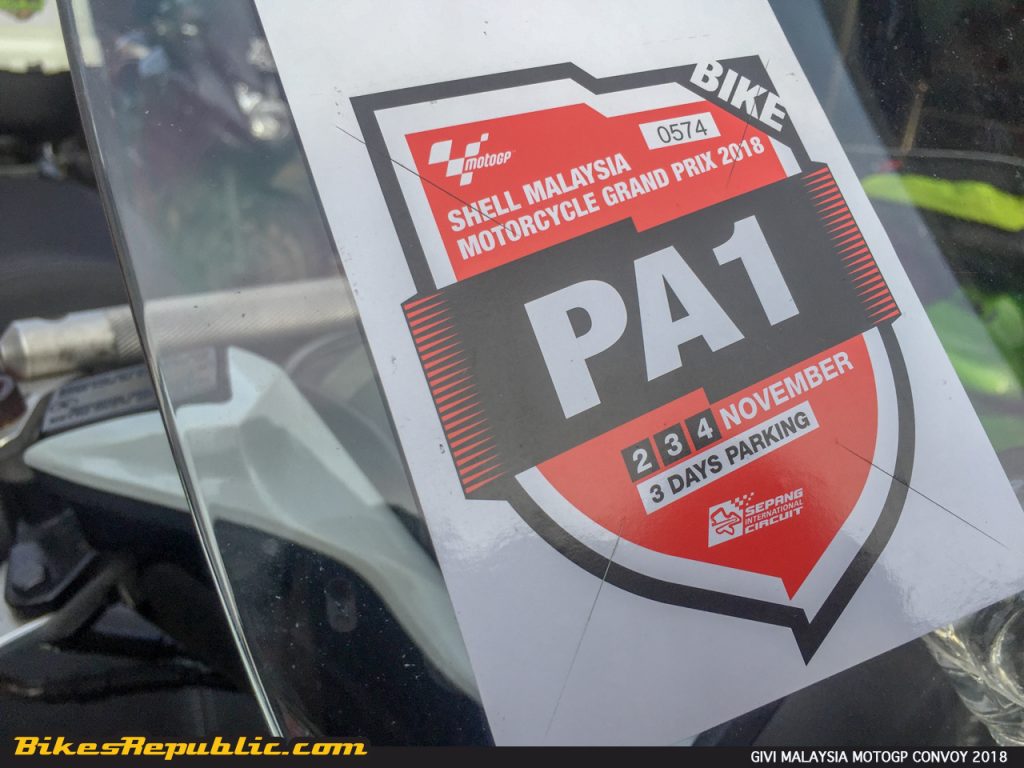 He received upon confirmation:
A GIVI goodie bag;
A Castrol goodie bag;
One PA1 motorcycle parking sticker; and
One grandstand ticket.
Registration began at 7.30am. A light breakfast was provided at the museum's cafeteria. Soon it was time to head out as the races have been moved earlier by two hours to avoid the forecasted rain later in the afternoon.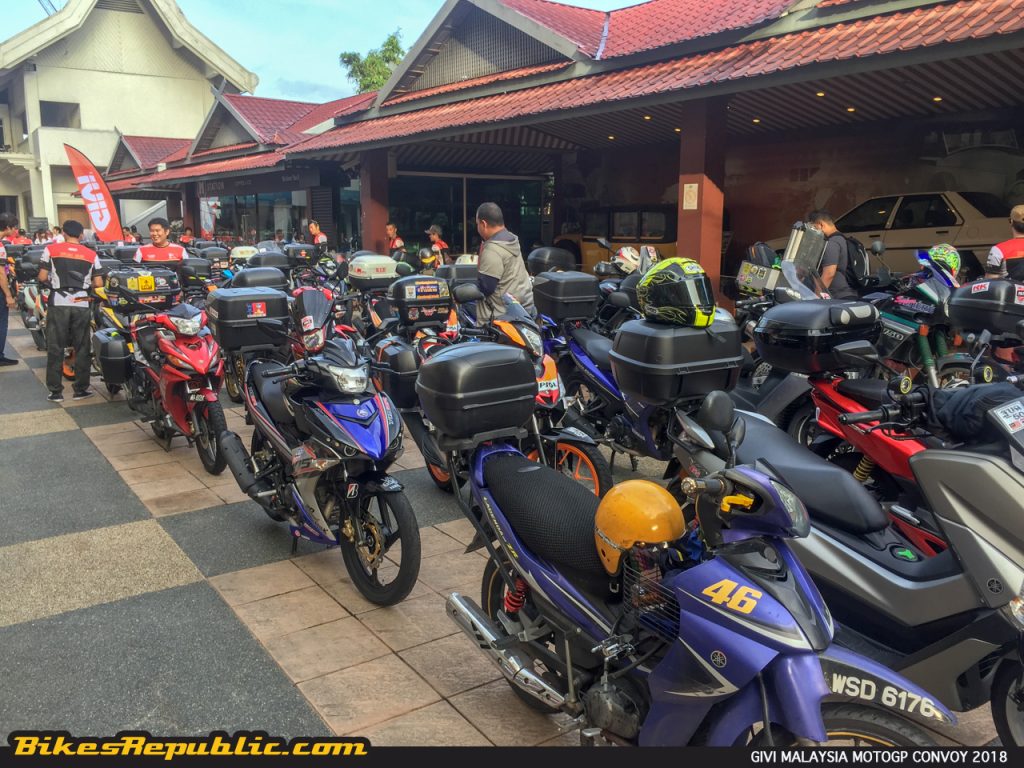 But first, GIVI's representative welcomed everyone to the convoy. The Traffic Police officer in charge of the escorts gave his safety briefing afterwards.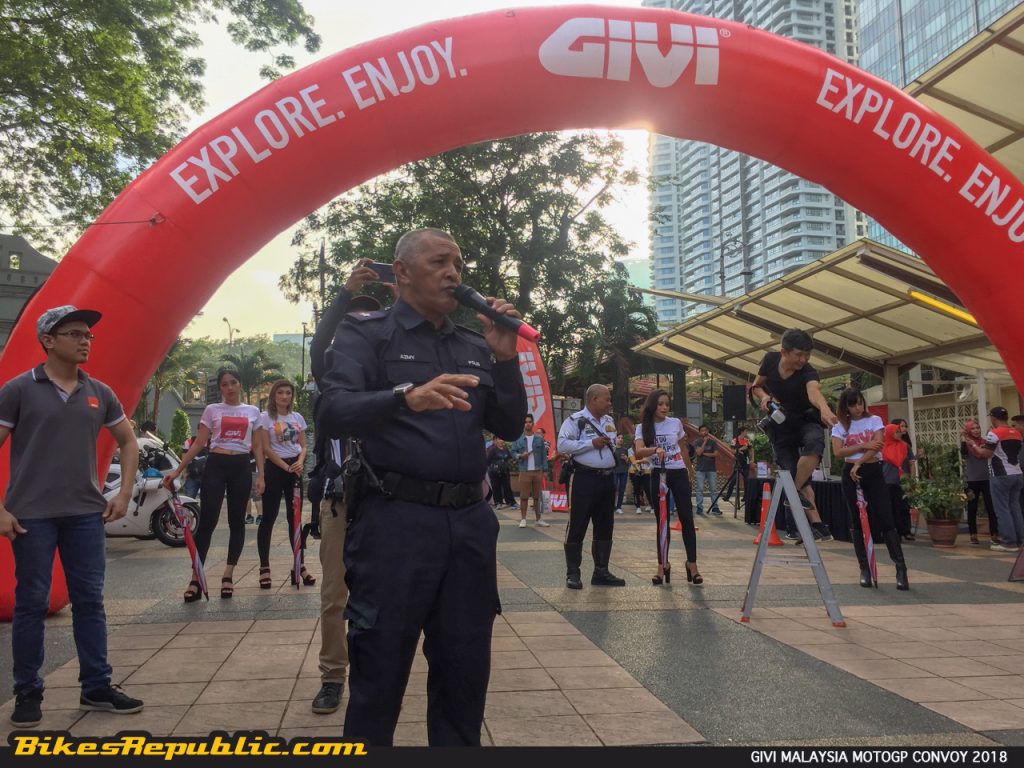 The convoy departed from the museum, escorted all the way by the Royal Malaysian Police all the way. The convoy participants were thankful for the escort as they bypassed the notorious bottlenecks as they got nearer to the Sepang International Circuit.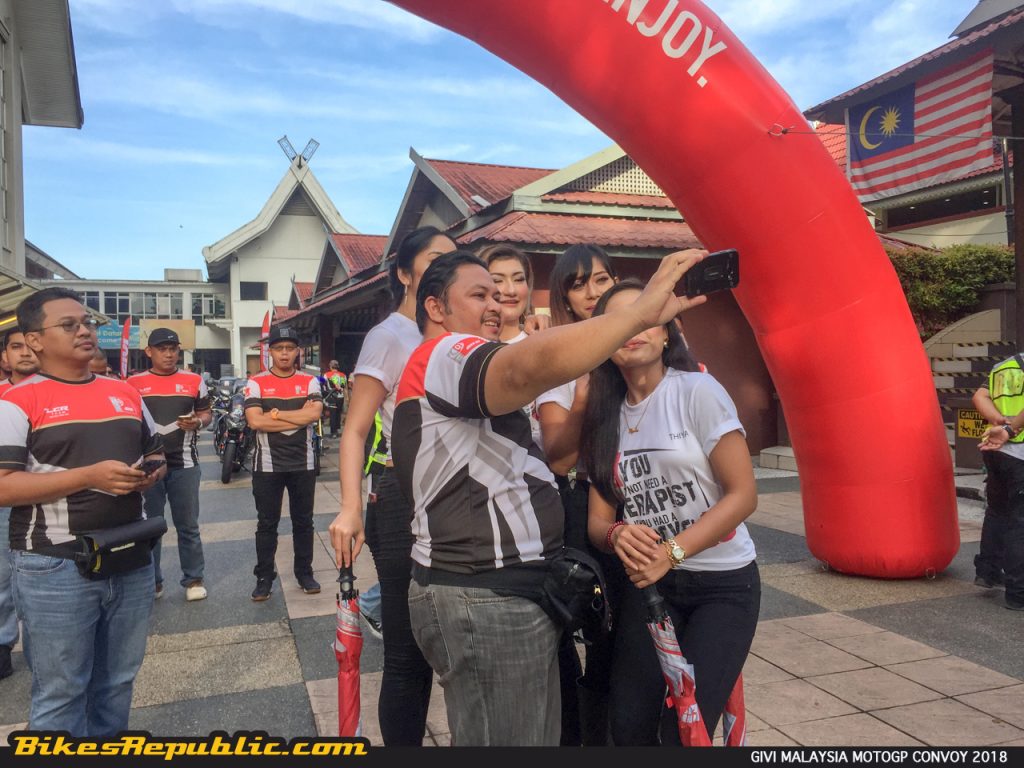 A special parking lot had been allocated for the participants, avoiding the difficulty of locating spaces for themselves. The motorcycles are guarded throughout the entire event by GIVI's staff.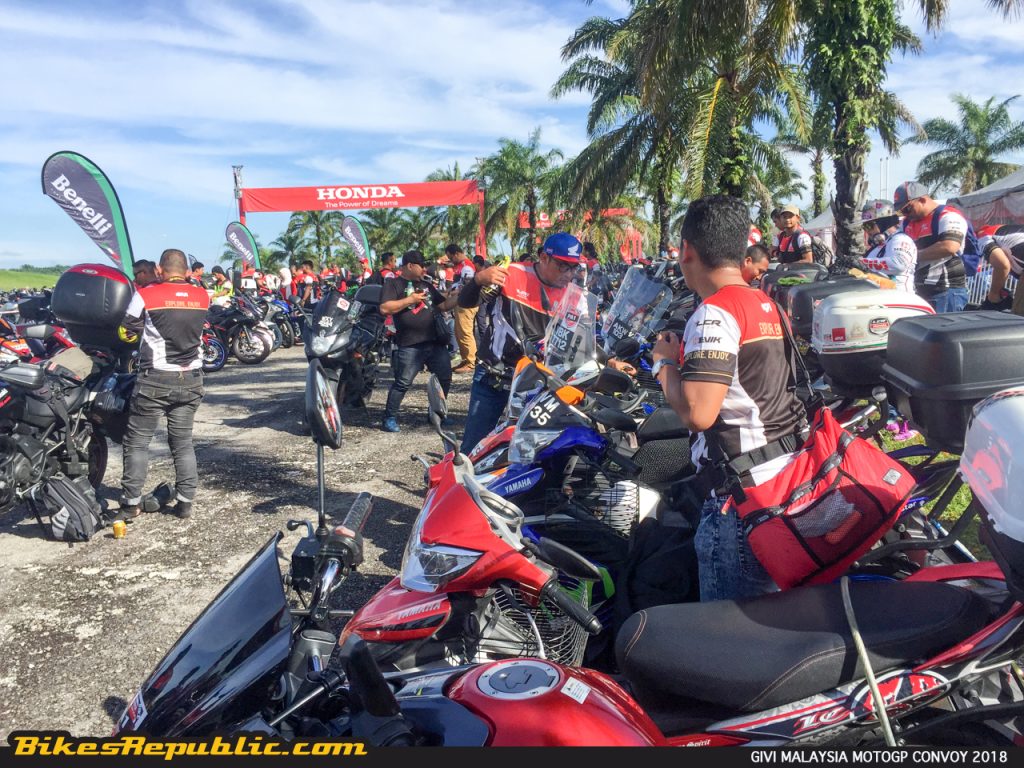 The participants then proceeded to GIVI's massive pavilion at SIC's mall area. There, there were given their tickets and more gifts.
A tribune was also provided, right opposite the Team LCR Honda pits.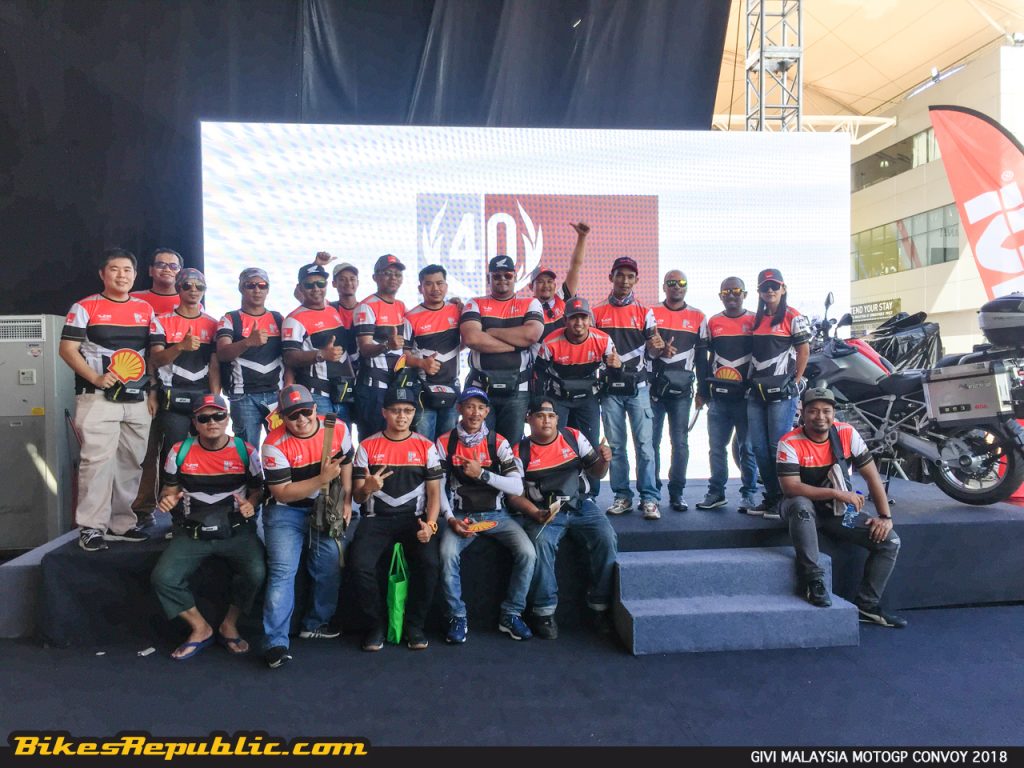 Make sure you join GIVI's MotoGP convoy next year. It truly beats all the trouble of having to ride there yourself.