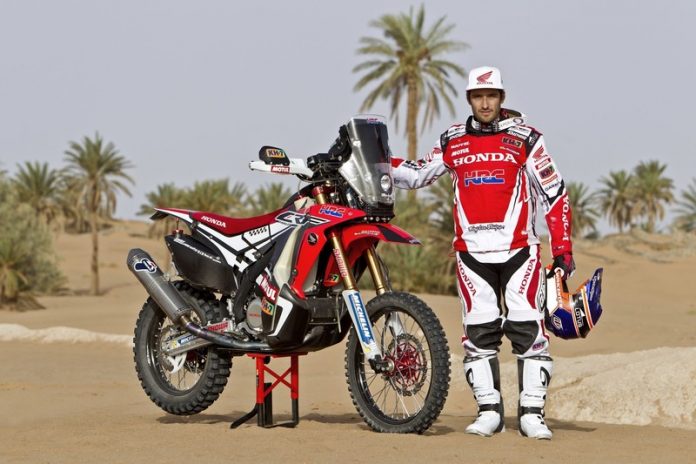 GIVI will field I. Jeremais in the upcoming Rimba Raid 2019 at Mat Daling.

He has competed in numerous editions of the Dakar Rally for HRC.

We will ride the new Triumph Scrambler 1200 XE and XC.
GIVI will field I. Jeremais in the upcoming Rimba Raid 2019 at Mat Daling.
As Malaysia's premier adventure and dual-sport event, Rimba Raid has grown from strength to strength due to the hard work of Dato' Capt. Nik Huzlan and his team. As of last year's rally raid event at Mat Daling, almost 200 competitors from around world signed up. It was also the first year in which GIVI played the role as the main supporter.
GIVI is repeating that role in this year's Rimba Raid. However, it promises to be something more special as the Italian motorcycle luggage, accessories and rider gear maker is organizing their prestigious annual adventure here in Malaysia. The ride will tour West Malaysia and ending at Rimba Raid.
Jeremais will ride along with the participants in the adventure and continue on to join Rimba Raid as a competitor.
Jeremais hails from Chile, the site of the Dakar Rally in recent years. As such, he has competed in the world's toughest rally in more than one occasion with the factory Honda Racing Corporation (HRC) team. His best finish was fourth place.
He will be riding the new Triumph Scrambler 1200 XE in the GIVI adventure ride, before switching to a specially-prepared Triumph Scrambler 1200 XC in Rimba Raid, resplendent in GIVI colours.
Ernie Vigil had just ridden the Scrambler 1200 XE to a fifth-placed finish among dedicated dirtbikes in the Mexican 1000 rally.