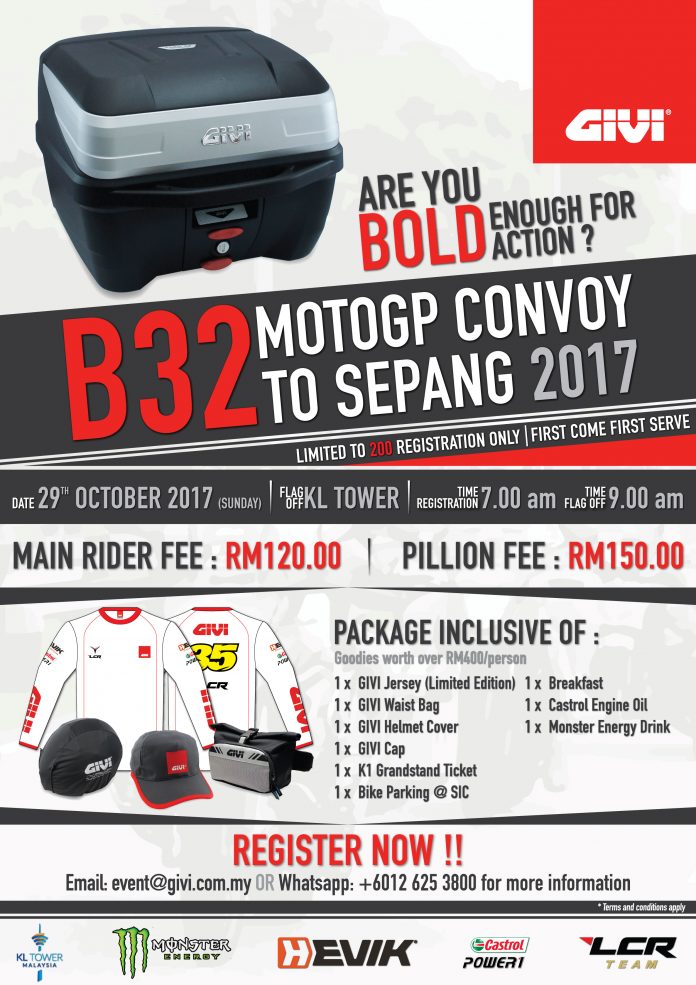 The GIVI B32 MotoGP Convoy will start from Menara Kuala Lumpur this year.

The convoy is slated to take place on Sunday, 29th October 2017.

Participants will receive many great goodies!
There are many convoys to look forward to during the Malaysian MotoGP every year. One of them is of course, by the pre-eminent motorcycle luggage and riding gear producer, GIVI.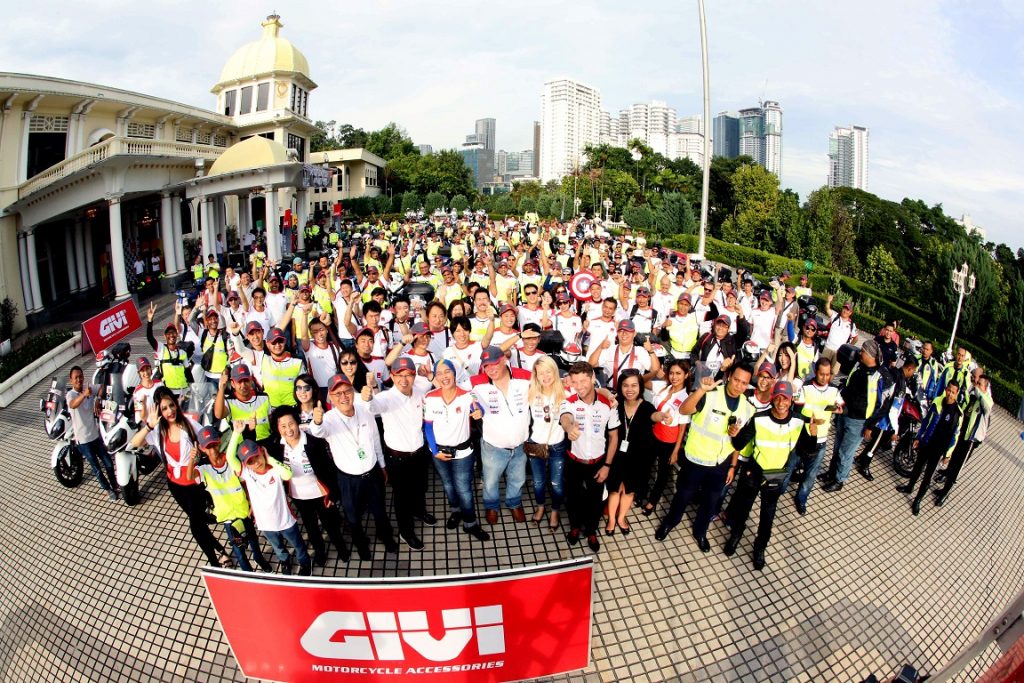 As with previous years, GIVI carries out a promotion for a new top box in the run up to the event. This year, it is the just-introduced GIVI B32 "Bold" Monolock top box (click here for the launch and details of the top box). We had the opportunity of sampling the pre-production model of the B32 Bold, and both the quality and experience of using the box has been positive (click here for our coverage of the GIVI Media Ride).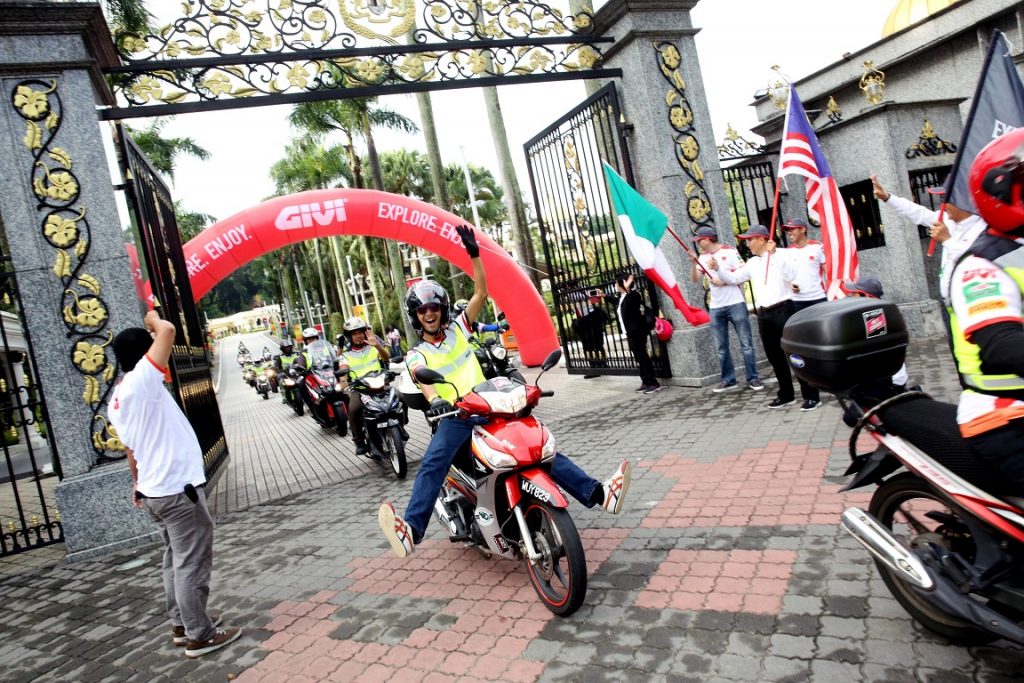 Participation in the convoy is simple. For existing GIVI B32 Bold owners, you only need to Whatsapp 012-6253800 for further details.
For new buyers, the details and forms are included in the box. Please follow the instructions to take part.
Participants do not only join the convoy but will also be given a whole bunch of goodies:
1 x K1 Grandstand ticket
1 x GIVI MotoGP Jersey (Limited Edition) 
1 x GIVI Waist Pouch
1 x GIVI Cap
1 x GIVI Helmet Cover
1 x Castrol engine oil (1L)
1 x Monster energy drink
1 x Motorcycle parking sticker
1 x Breakfast package
GIVI's MotoGP convoys gather for the flag off from well-known landmarks each year. The KL Tower got the pick for 2017. Participants are to congregate there on Sunday, 29th October 2017.
Space is limited, so hurry!