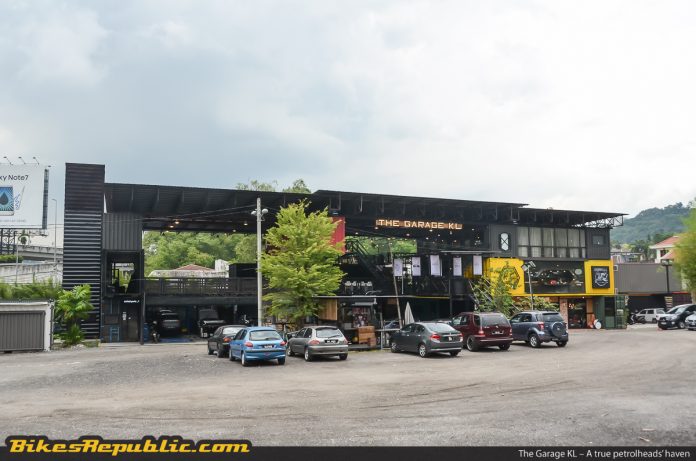 We take a peek inside the true Malaysian petrolhead haven called The Garage KL.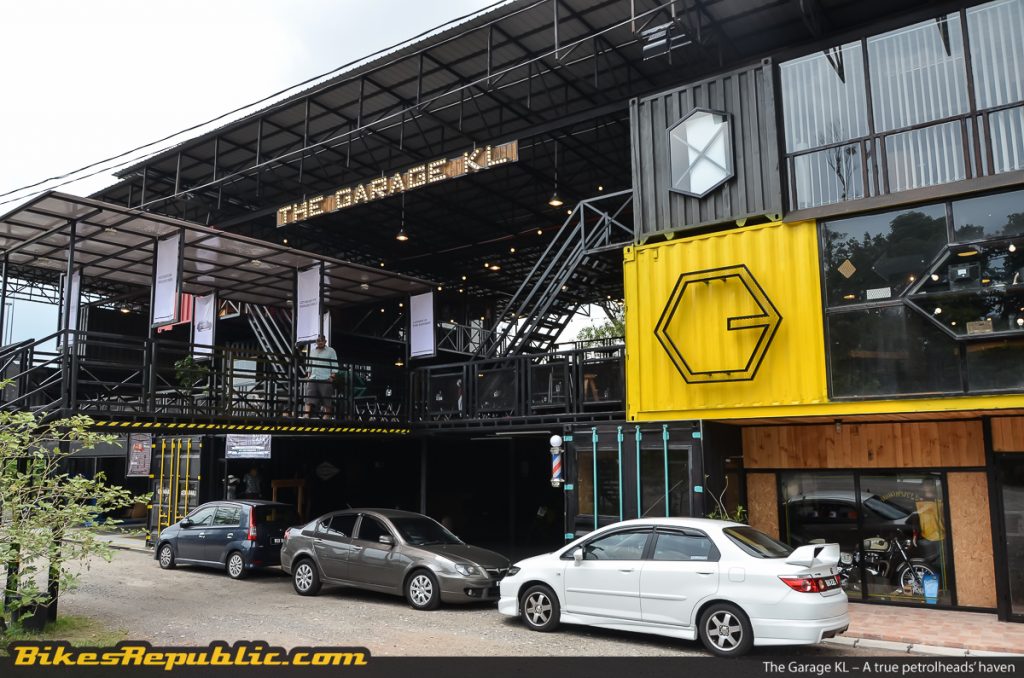 Tucked away just outside the hustle and bustle of the Kuala Lumpur city centre in the Ampang district sits a place that's best described as a petrolhead's haven. We're talking about The Garage KL and we recently took a peek inside this motor-centric hub of coolness to see what it was all about.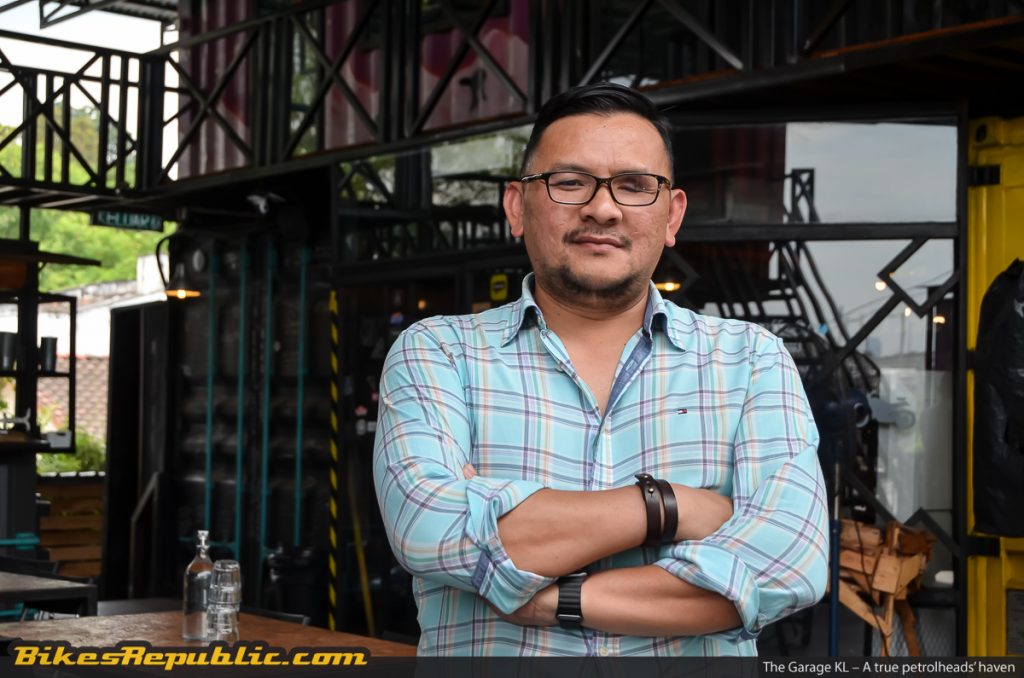 The Garage KL is the brainchild of 42-year-old entrepreneur and KL resident Tengku Azman. The father of seven – yes, seven kids! – is no stranger to the local automotive scene, having previously owned a garage in Sunway. By the way, he's also the owner of the sweet custom yellow Scrambler Ducati that we rode from Beautiful Machines not too long ago.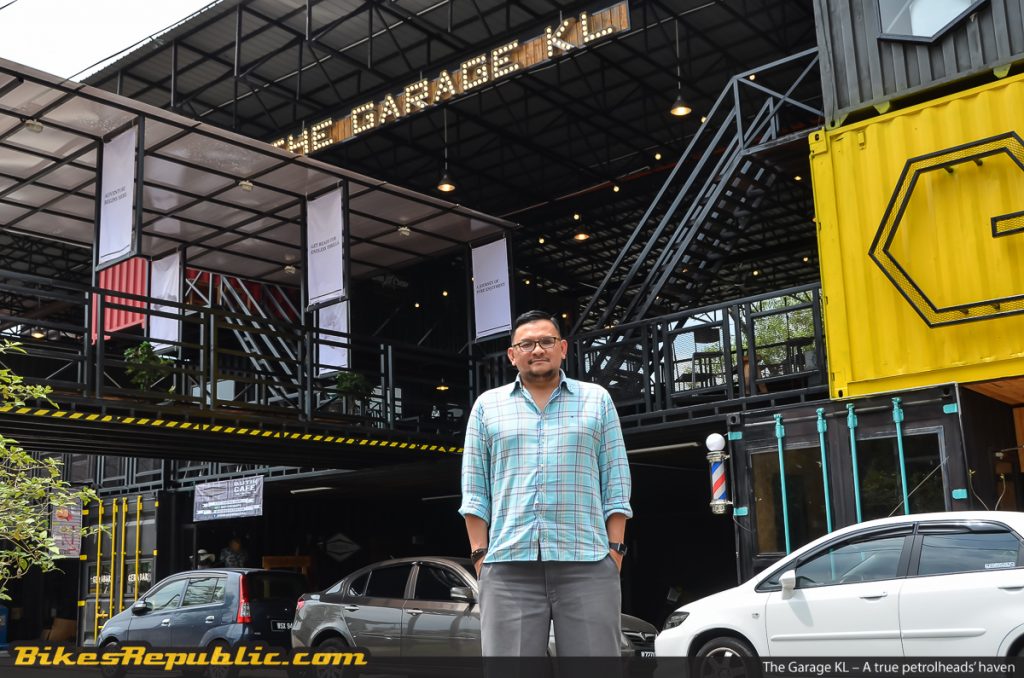 The Garage KL has been in operation for some time now and it acts as more than just a hub for all KL-based petrolheads. As Tengku Azman passionately explains it, it is first and foremost the headquarters of his architectural and construction firm 7 Square Solution.
The firm's speciality in building eco-friendly or zero carbon footprint premises out of containers and recyclable structures is perfectly reflected in The Garage KL's core design. Besides acting as a showcase of this, Tengku Azman was also keen to point out that the premise was designed as an activity hub for all.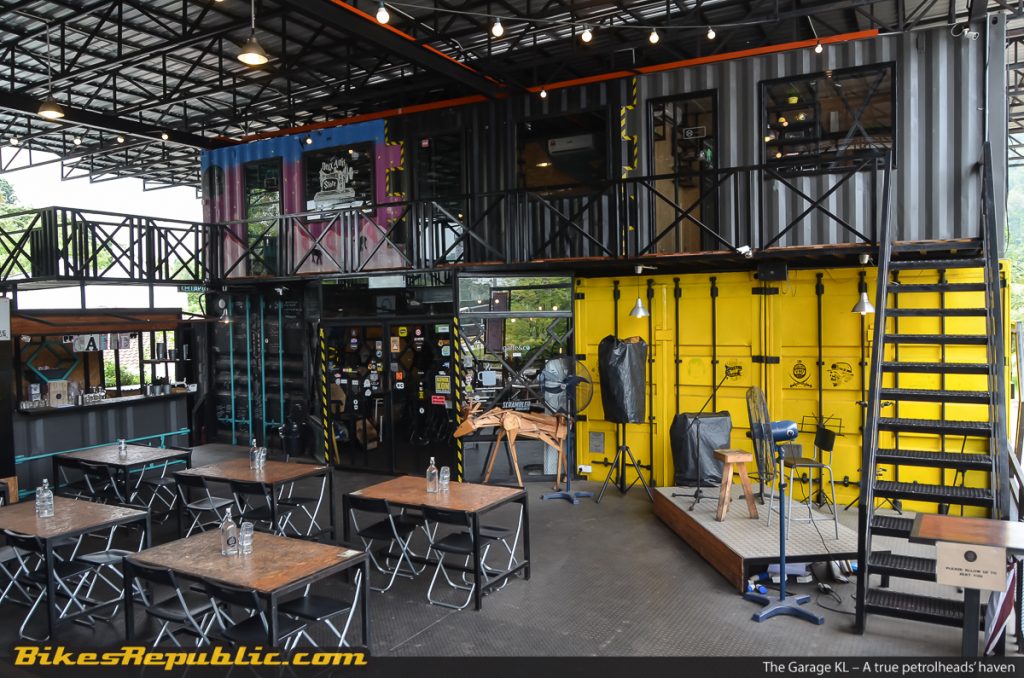 Inside, The Garage KL's signature café and restaurant isn't the only draw here. In fact, the eatery located in the premise's main foyer, which features both an indoor and outdoor dining areas, is supplemented by a sleuth of small and medium-sized booths and spaces for start-ups to operate out of.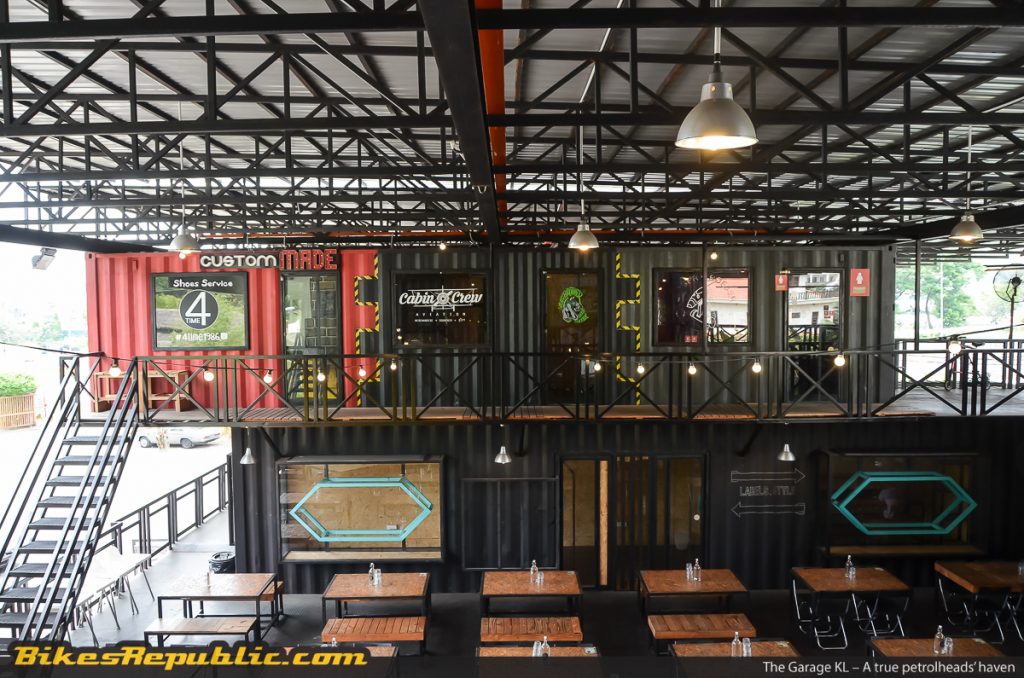 The list of small businesses based here is eclectic as it includes both motoring and non-motoring entities. The latter includes fashion upstarts, a vape shop, urban lifestyle apparels stores, hipster barbershop and more. In other words, this really is quite the haven not just for petrolheads, but also for any avid hip and cultured urbanite.
More importantly, these start-up spaces are up for grabs at reasonable and flexible rates through a zero-pressure operations style. In other words, all forms of small and medium businesses and enterprises are welcomed to set up shop here, and it wouldn't cost a bomb too.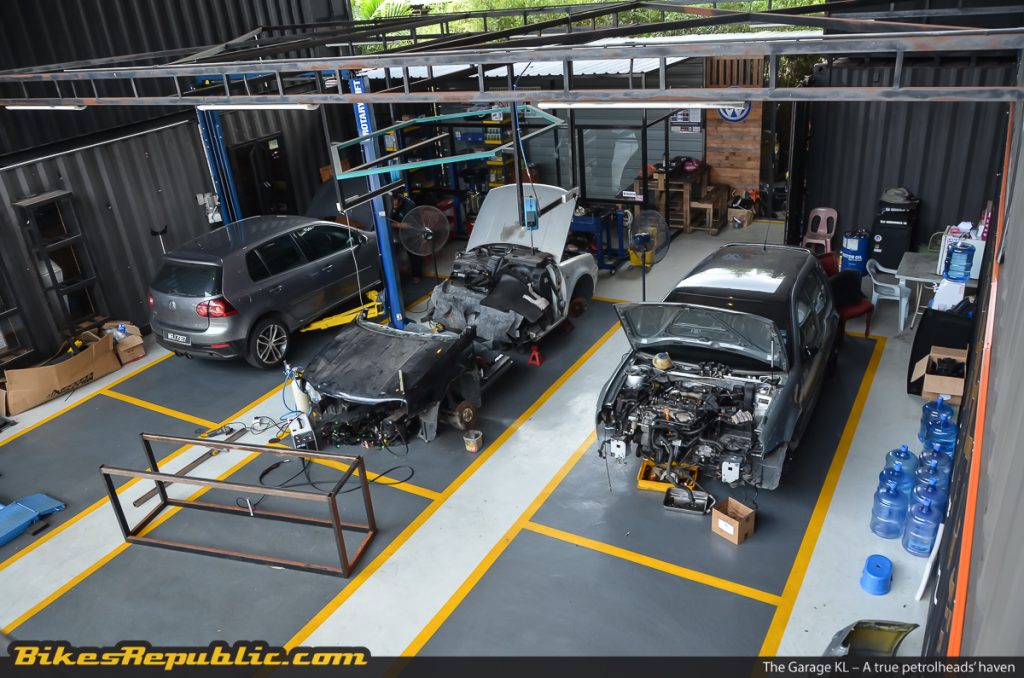 Beyond the main foyer, The Garage KL also houses – for all intensive purposes – an actual garage that offers the usual services and vehicle tuning. This part of the premise also acts as a hosting ground for the Malaysian arm of the renowned Japanese Porsche tuning firm RAUH-Welt Bergriff (RWB Kuala Lumpur).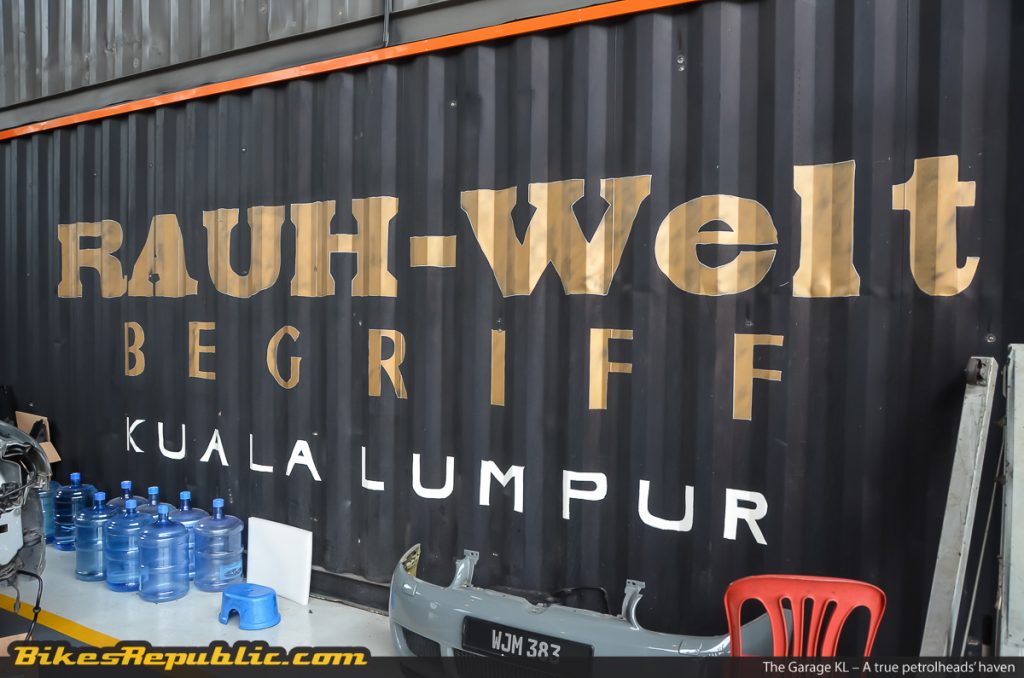 RWB's founder and chief builder Akira Nakai, fondly referred to by his legion of cult fans as Nakai-san, has hand-built a number of RWB specials for local customers right here in The Garage KL in recent times. It's open-air nature means that avid fans could drop by and watch the master at work whenever he's in town.
For the avid two-wheeled fans, The Garage KL also has plenty to offer. Loyal readers would remember that the recent The Distinguished Gentlemen's Ride KL 2016 saw The Garage KL acting as its rally and starting point – there's plenty of covered and open spaces to house large bike gatherings.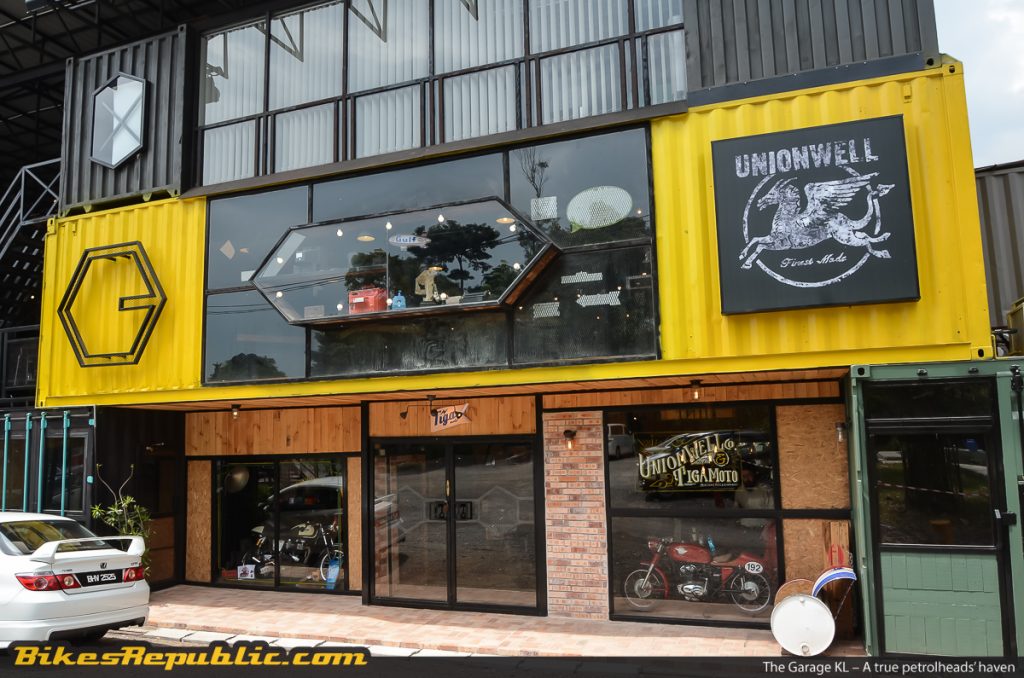 And for those in search of retro and custom apparels, accessories and gears, The Garage KL also houses the flagship Unionwell x Tigamoto store. If you've been searching both brands high and low in the greater KL area, you'll need not search further past The Garage KL.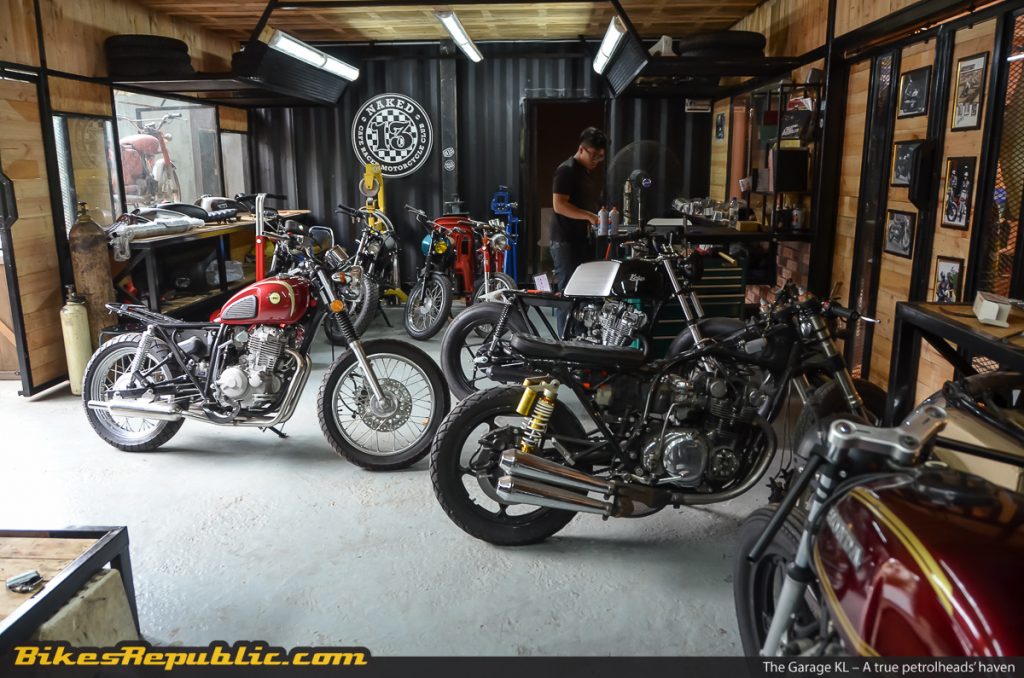 The best part is that the store also houses its own custom garage just behind its showroom space. Together with the storefront, the flagship Unionwell x Tigamoto store acts as the one-stop-centre for custom bikes, so owners and fans within the greater KL area take note, this is one spot to consider visiting.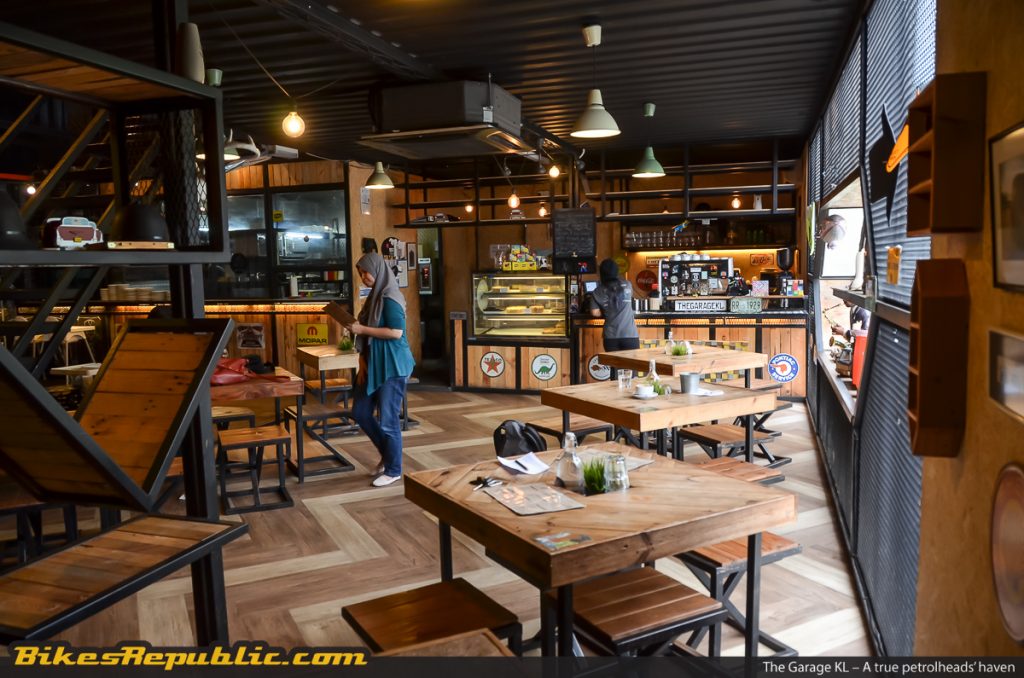 What really takes the cake for us with The Garage KL has to be the aforementioned signature café and restaurant. Step inside you'll be taken aback by its fusion ambience and décor theme. The smorgasbord of motor-centric memorabilia, sci-fi and hip urban elements makes this one truly unique spot.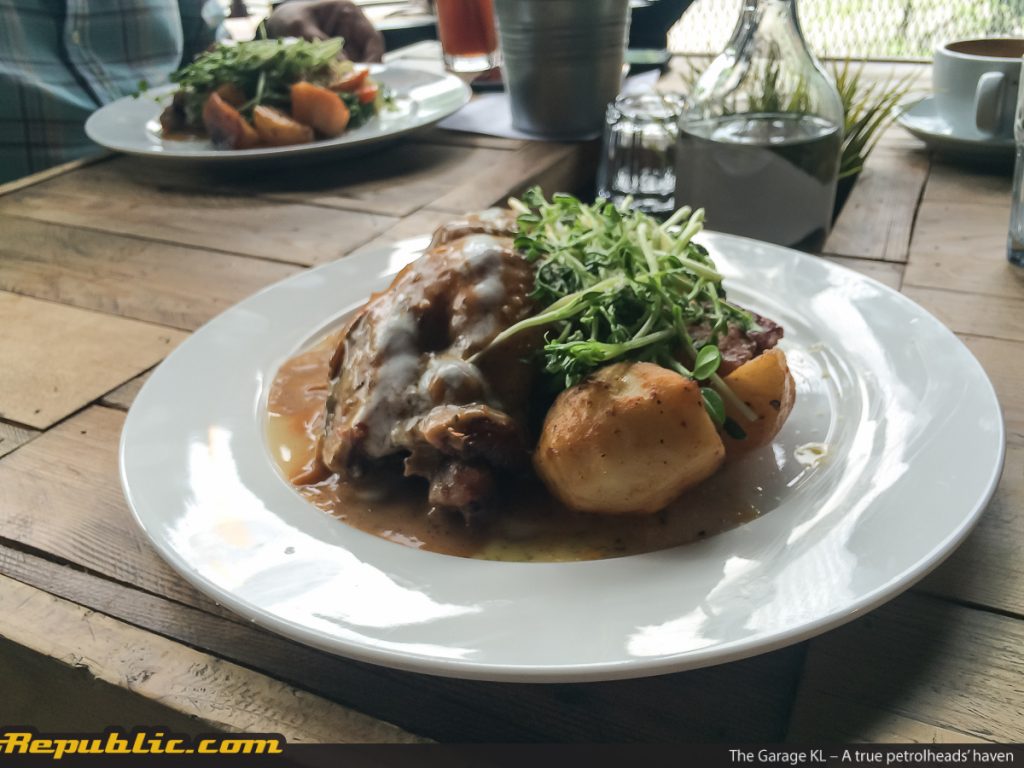 Complementing that is the tasty menu selection this café and restaurant has to offer, making this a haven for avid foodies too. By the way, we also sampled The Garage KL's freshly brewed java and its signature roasted chicken entrée, and they blew us away not just in taste and quality, but also through its reasonable pricing too.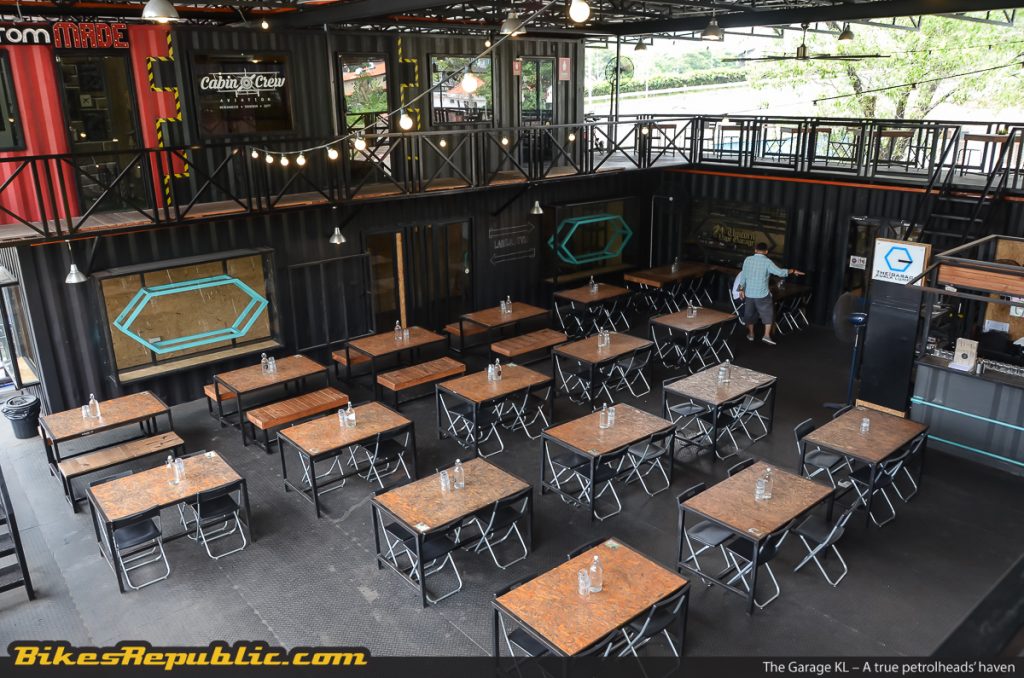 All in all, this hip, motor- and urban-centric hub of coolness that is The Garage KL is one spot that shouldn't be missed. And you don't have to take our word about its awesomeness, The Garage KL has won a number of accolades including the PAM Awards for Low-Rise Category 2016 where it beat front-runners such as the new Zouk KL superclub and Pinewood Studios.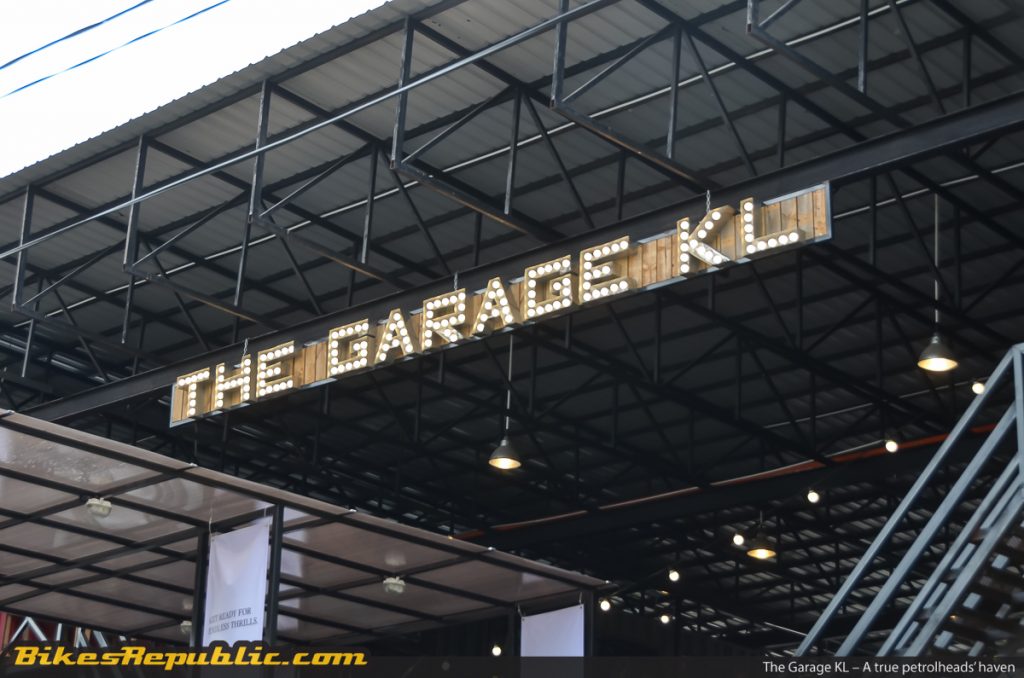 Whether you're in search of the perfect place to meet up with your driving or riding buddies, a place to host your next major motor-themed event, start a small business, or simply a hub to sate your need for all things hip, cool and motor-centric, you can bet that The Garage KL will sate all these needs easily.
You can find out more about The Garage KL by visiting its official website, thegaragekl.com or its official Facebook page. You can also visit the premise for yourself by referring to the map and additional details provided below.
The Garage KL
Jalan Hillview, Taman Sri Ukay,
68000 Ampang
Selangor
Business Hours: 12pm – 12am daily
TEL: +603-42669776
EMAIL: thegaragekl@gmail.com