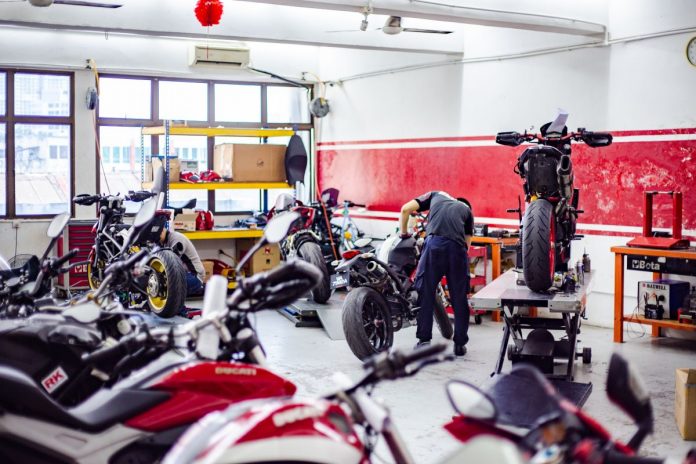 Ducati Malaysia is offering free comprehensive check-ups and a 20 per cent discount on all spare parts and accessories for all flood-damaged Ducati motorcycles.
Affected owners can reach out to Ducati Malaysia by scheduling an appointment at Ducati PJ, Ducati Welly or Ducati Penang.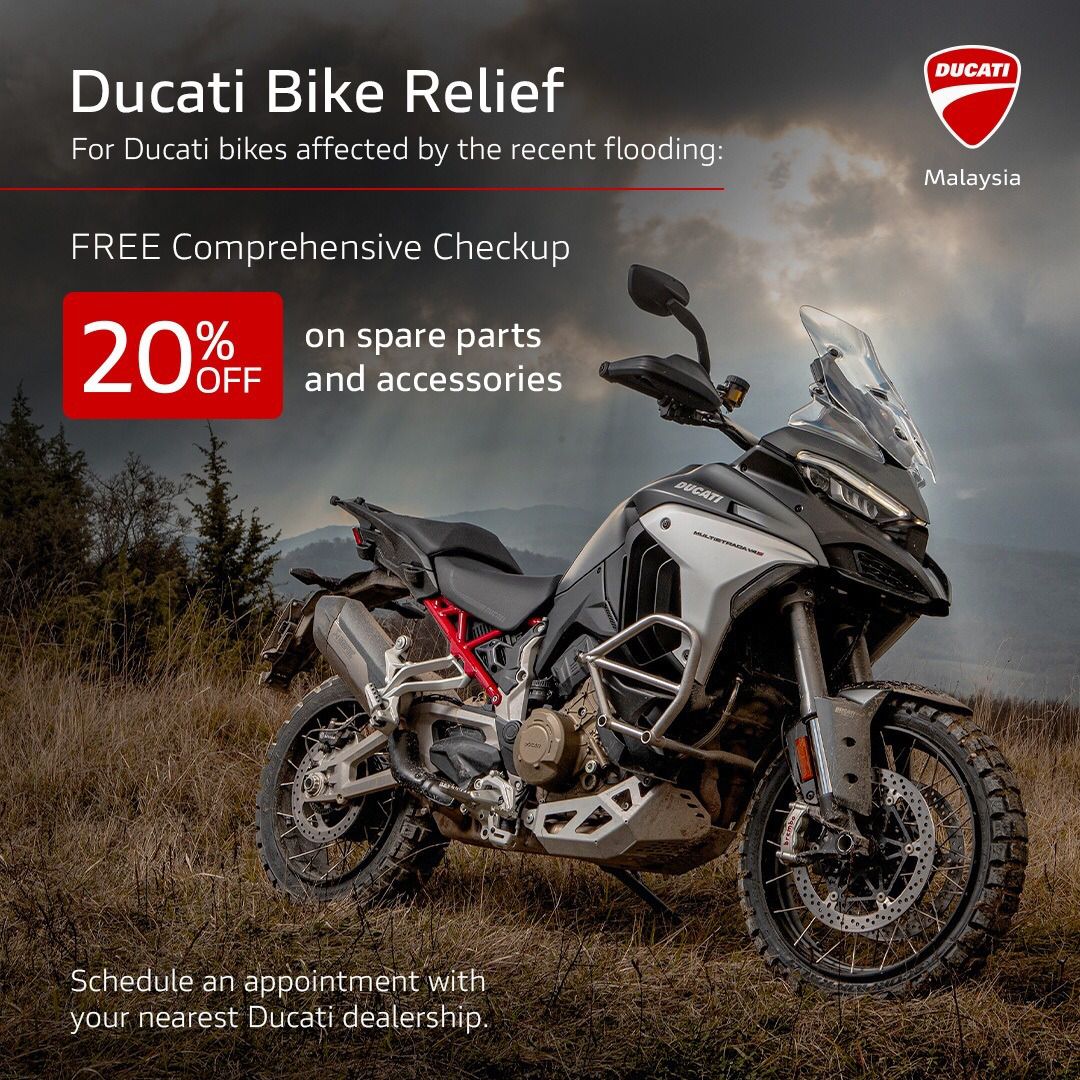 The initiative should put some relief to owners who were badly hit by the recent flash flood, especially those who live in flood-affected areas in Shah Alam and Hulu Langat.
Free comprehensive check-ups will also allow Ducati authorized service centre to properly identify parts that should be replaced and components that can still be salvaged during the effort to revive the motorcycle to working conditions.
Ducati Malaysia also offers 20 per cent off on Ducati Performance parts.
Do log in to DucatMY_OnlineStorre to explore all the collections available.