Hadi Hussein is a 44-year-old Johorian purist (JB), a former disaster-deployment expert and a well experienced humanitarian by profession.
Follow his Journey from PART 1 HERE before we cover his visit to the Malaysian consulate in Melbourne before flagging-off. Continued..
I departed for Melbourne on 25th of October 2015 around 2150 hrs. The flight took about 7 hours to reach Melbourne and I've arrived at 1000 hrs the next day. My arrival was welcomed by my Australian friend Mr John Dogget. We had a small chat while waiting for the representatives from Malaysia Consulate in Melbourne.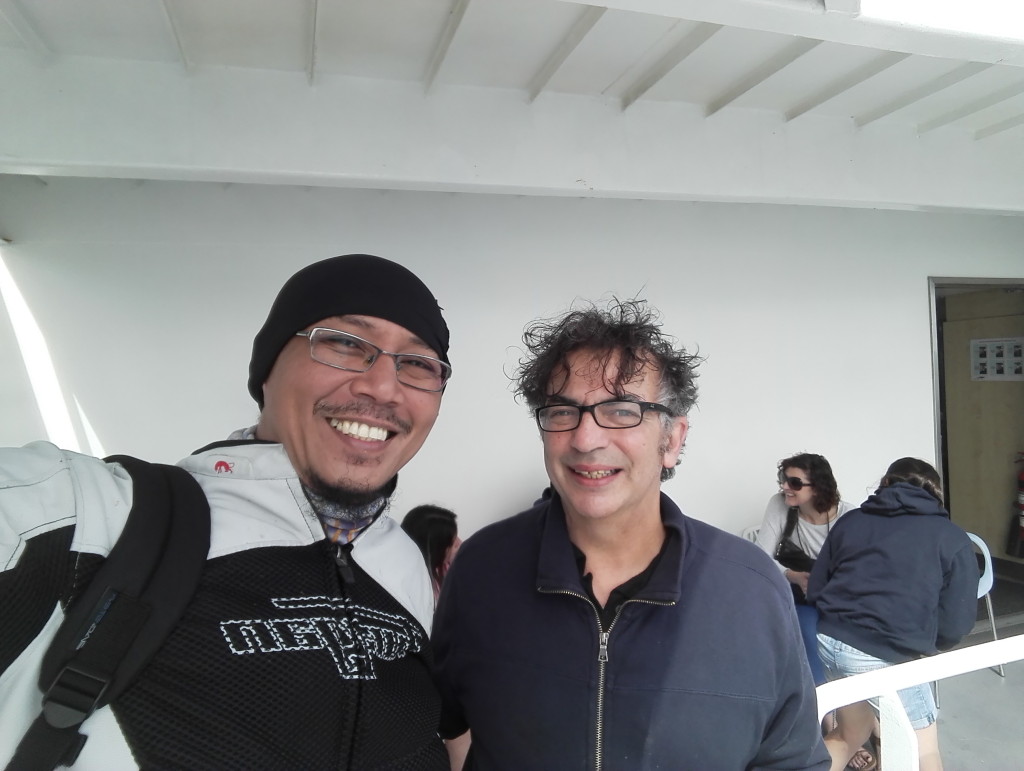 When they arrived I was taken straight to the Cargo Office to get my motorcycle out of the storage. What I can say is that, from the process of checking my carnet, to the documentation clearance fill up at the custom building, everything was really efficiently handled. After the carnet and documentation are cleared, we made reservation for an inspector to attend to the bike, although this had to until the next morning.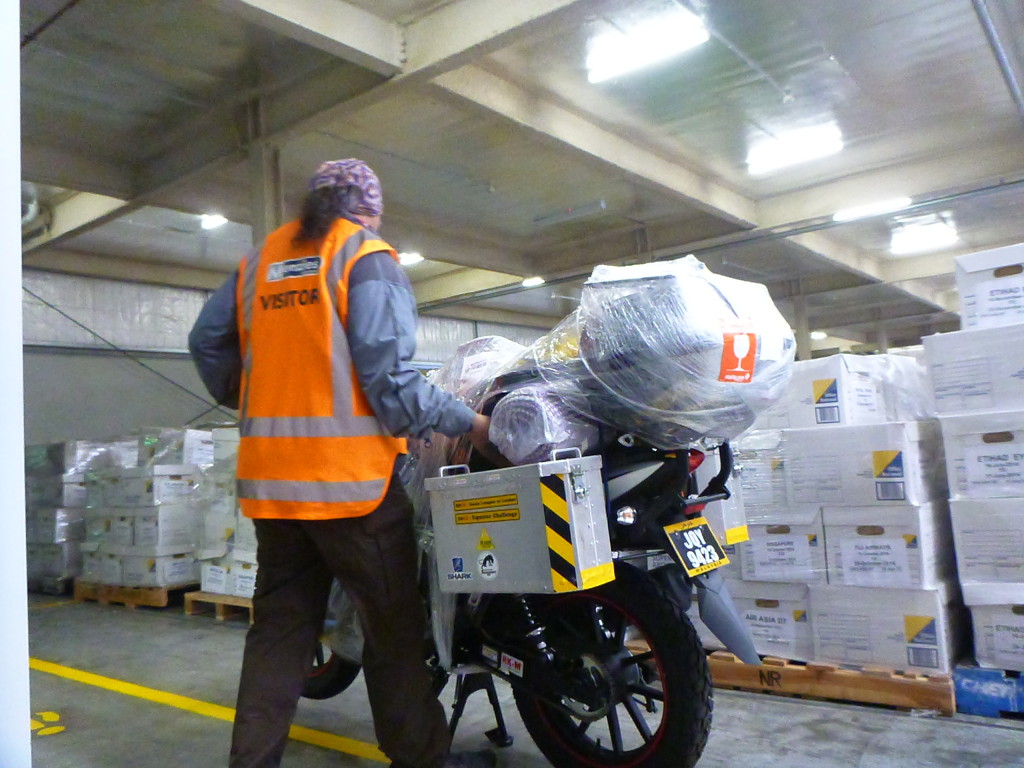 I was then escorted by the Consulate Representatives towards Melbourne Town where I checked in at the Tune Hotel. Tune Hotel was my choice because most of the rooms here can be rented with affordable prices for a budget traveller. What I love about this hotel is that it provides a safe parking area for my bike. I slept early that night, pretty exhausted due to lack of rest.
The next day, I was fetched by the officers from the Consulate General Melbourne very early in the morning and they took me to the Cargo office. The inspection officer took around just 15 minutes checking the bike and the bike are permitted to be cleared out. Alhamdulillah. I did the signing of the clearance documentation and paid the fees.
Lucky that from the beginning I've reminded the Consulate officers to bring me some fuel just to make sure I'll be able to reach the nearest petrol pump. For me riding in Australia is full of discipline and be warn to make sure you follow the speed limit. If you exceed, you might get a summon ticket and they are not cheap here.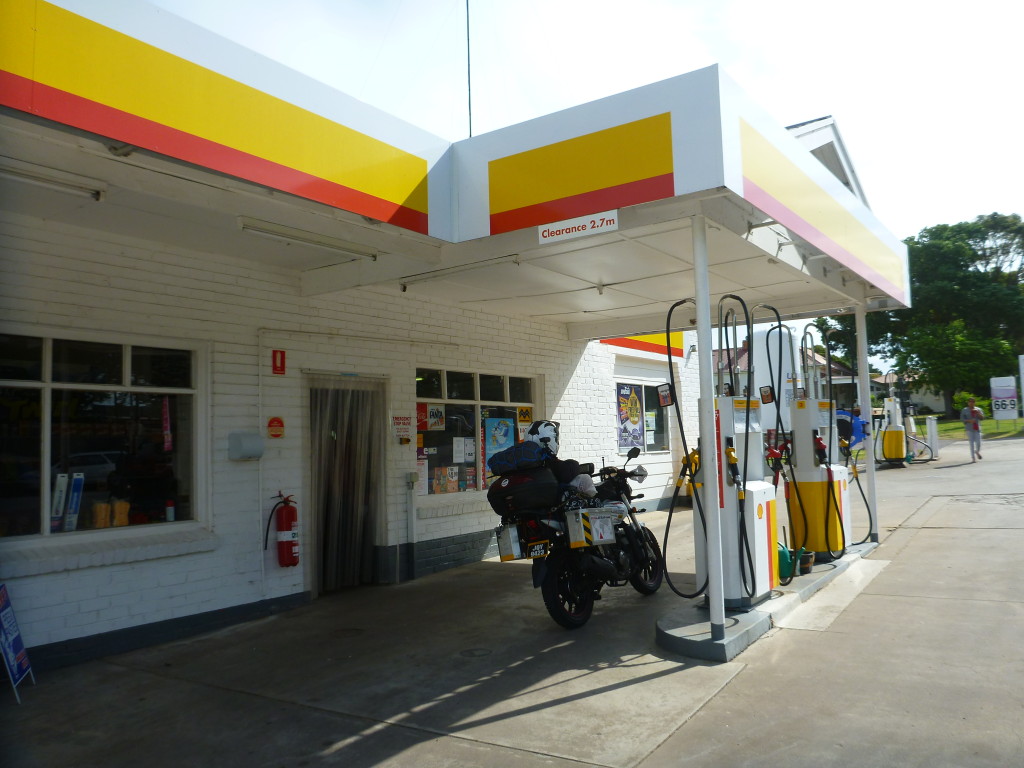 I went straight back to the hotel to reorganize and made several adjustments to the bike, before attending a tea session with the Consulate General, Matrade staffs and also some students from Malaysia that were studying in Melbourne. They were all very sporting and great to talk with. After that, I went back to the hotel, grabbed some food for dinner before dozed off as I was still jet lagged.
Due to exhaustion, I woke up late the next day. Then I decided to get up to get lunch. You don't have to be worried about finding halal food in Melbourne. There are a lot of shops and stalls that sell halal food. That evening I went to the "Melbourne Travel Centre" to get some information that I might need for the journey ahead. The uniqueness of this place is that, it's a one stop centre that has been designed and managed by the Tourism of Australia to give tourists all necessary information for their visit.
They also sell travel cards and holiday passes that allows tourists to all local attractions and interesting places under several different packages. The prices of the passes will depend on the places to visit and the duration of stay. I was given an "Iventure" card that permits me to enter several places while I was in Melbourne.

I took the opportunity to visit the city of Melbourne on the third day. I went out sightseeing all the beautiful places around the city on a hop-on-hop-off bus. I spent at least two hour on the bus and I was lucky to finish my tour in time before the skies became dark and temperature dropped very quickly. On my way back, I bumped into a Malaysian.
After having some chit chat and discussed some local happenings back home, we decided to hang out a bit more and that eventually lead to dinner. That night we had Mutton Fried Rice and Teh Tarik . It was a bliss to have some familiar food and be able to talk to a fellow Malaysian when you're out alone in another country.
Morning of the 30th October 2015 is the start of it all. It's a memorable date that will be kept close to my mind and heart. Officially I was starting my journey as an Anak Johor Merentas Benua. My heart pounded and I kept reciting the Quran verses in my head, praying that my journey will be safe and blessed. The flag-off was done by the Consulate Immigration Melbourne, Mr Zaharuddin Izham , witnessed by staffs from Matrade, the consulate and also some Malaysian students.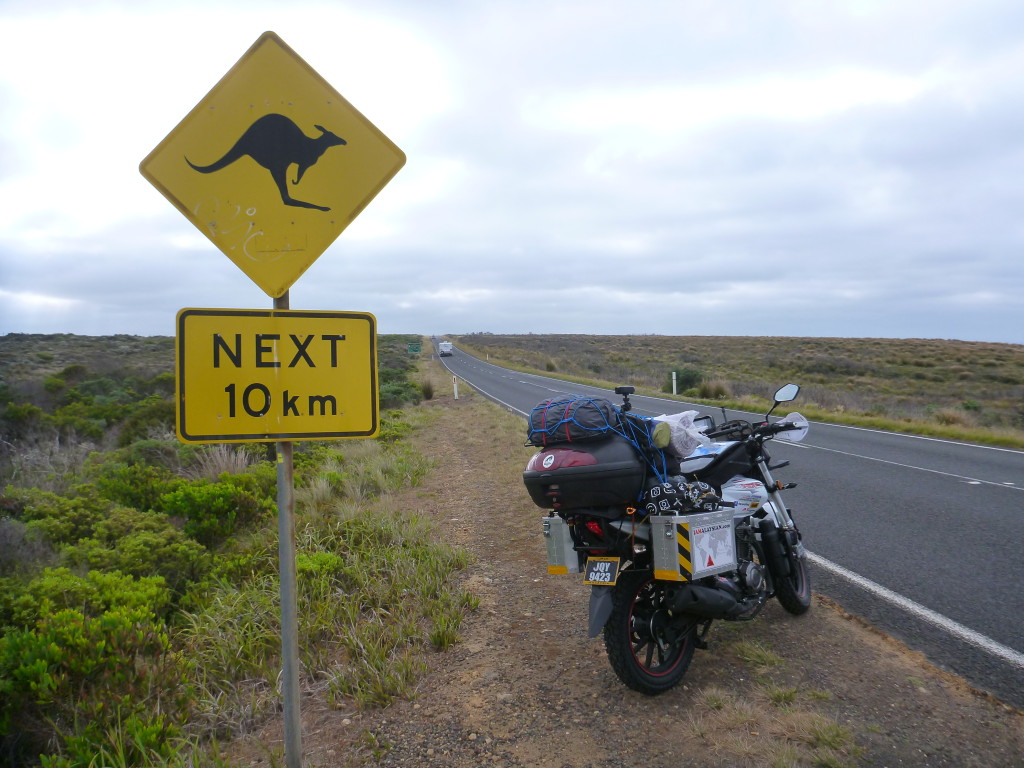 I went and rode to my first destination of the day, which was Mount Gambier. The ride however was not even quarter of the journey when the skies turned into total darkness and temperature dropped rapidly to 13 Celsius. It started drizzling and that was when I decided to skip the intention of going to Mount Gambier. The reason was that it was my first day of riding to somewhere I wasn't familiar, and I didn't want to take unnecessary risk.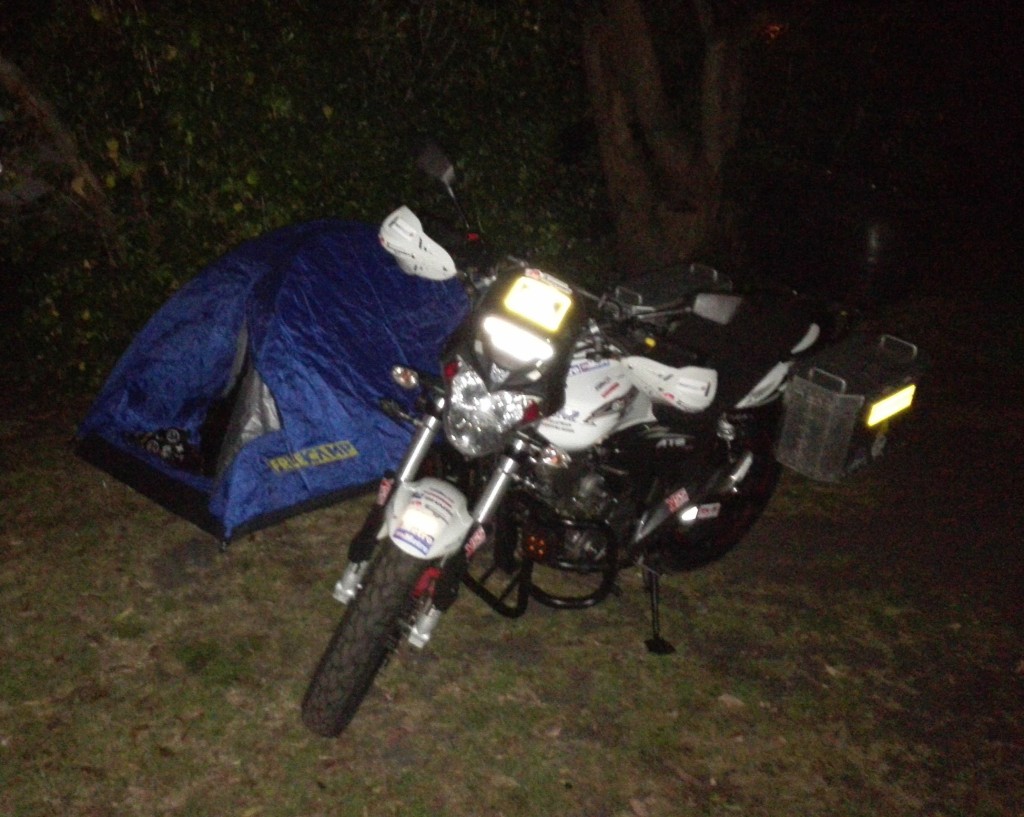 I'm a calculative person and to be riding in the dark, on a wet road in a foreign country is a big NO for me. So I followed my instinct and headed for a nearby town called Portland instead.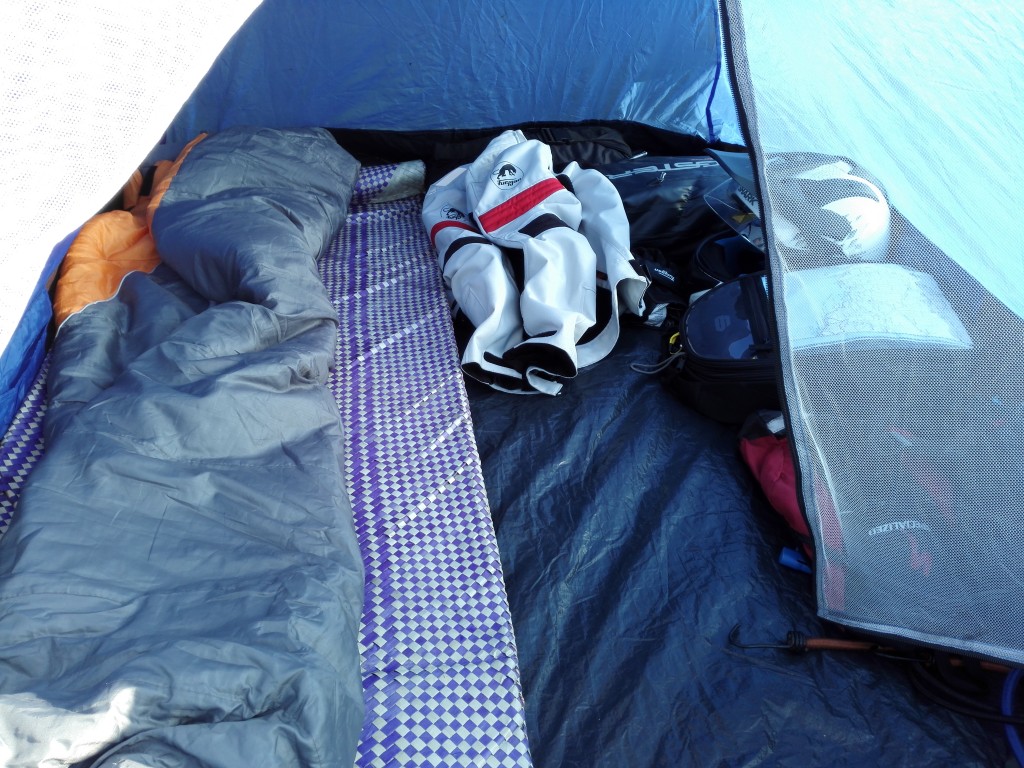 That night I stopped at a camp site nearby and pitched up my trusted tent in the wet, cold and dark night. I tried to get some shut-eye, but my head kept imagining of my route for the days to come.
to be continued…